Take a look back at 2019–20, including faculty, student, and staff highlights; campuswide events; the conclusion of Women at the Summit, Trinity's celebration of 50 years of coeducation; academic and athletic achievements; the Trinity community's response to the COVID-19 pandemic; and much more.
Summer 2019 Highlights
Making the Most of Summer Experiences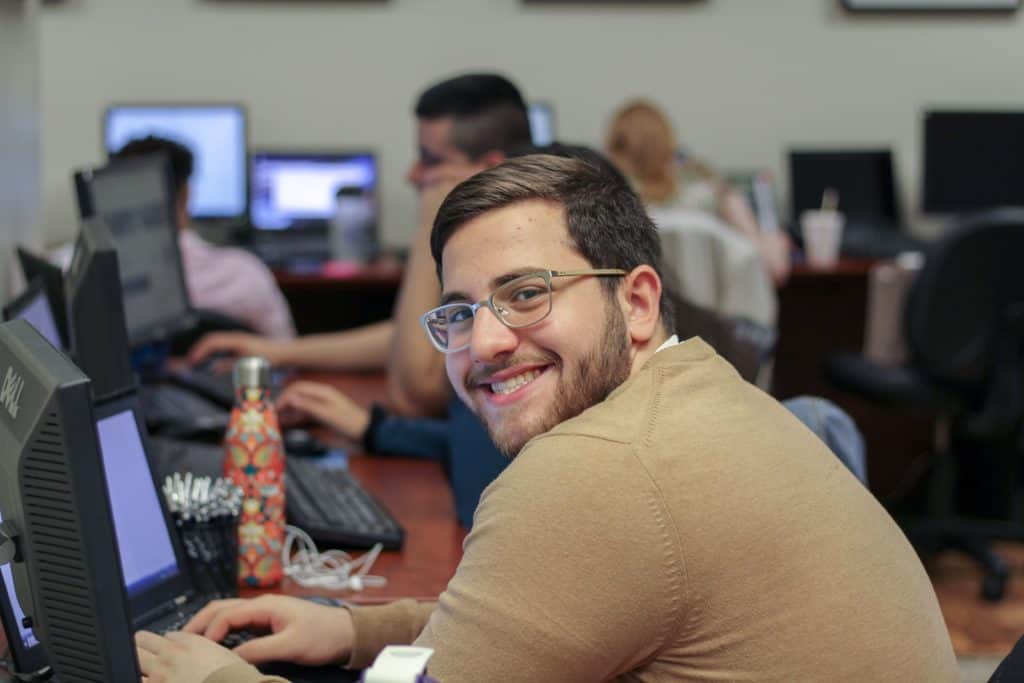 Trinity students added new depth to their academic pursuits with a wide variety of internships and other experiences. Rakan F. AlZagha '22 (pictured) was one student who shared how Bantams benefit from internships across the country. Meanwhile, Wendy Salto '22 took on an internship with Infosys InStep in Bangalore, India; the Catalyst Summer Internship Fund provided stipends to help students complete unpaid or low-paid internships; and several students and recent graduates deepened their connections to Hartford through the Obama Foundation's Community Leadership Corps.
The great value of this kind of education are the connections that are available to you."

Former Massachusetts Governor Jane Swift '87

See a video of the full conversation here
We are passionately challenging systems of oppression that have allowed systemic racism to endure despite the bold promises on which this country was founded. These same systems have endured at institutions across the country and here at Trinity. So how will we take action? We are being handed an opportunity to create the community we wish to be..."

Trinity College President Joanne Berger-Sweeney,

from her letter to the Trinity community, A Message of Hope and a Call to Act. In addition to the formation of a Task Force on Campus Climate, the college shared an Antiracism Reading List, among other learning resources.