Back to News
NBC Connecticut: Trinity College President Creating More STEM Opportunities for Students
Trinity in the News
posted
NBC Connecticut reporter Dominique Moody recently interviewed Trinity College President Joanne Berger-Sweeney about how Trinity is working to create more opportunities for diverse students interested in the fields of science, technology, engineering, and mathematics (STEM) both while in college and after they graduate.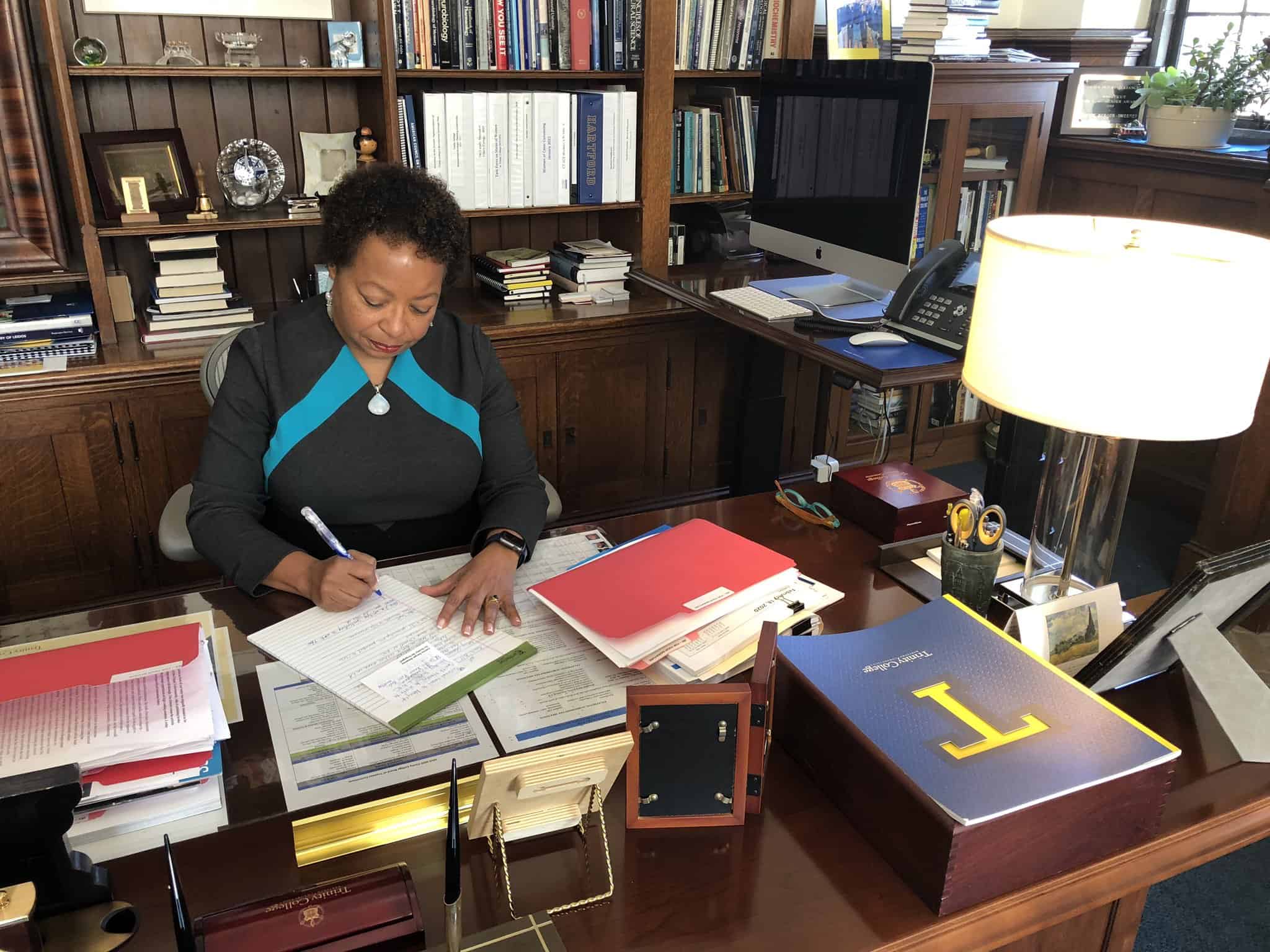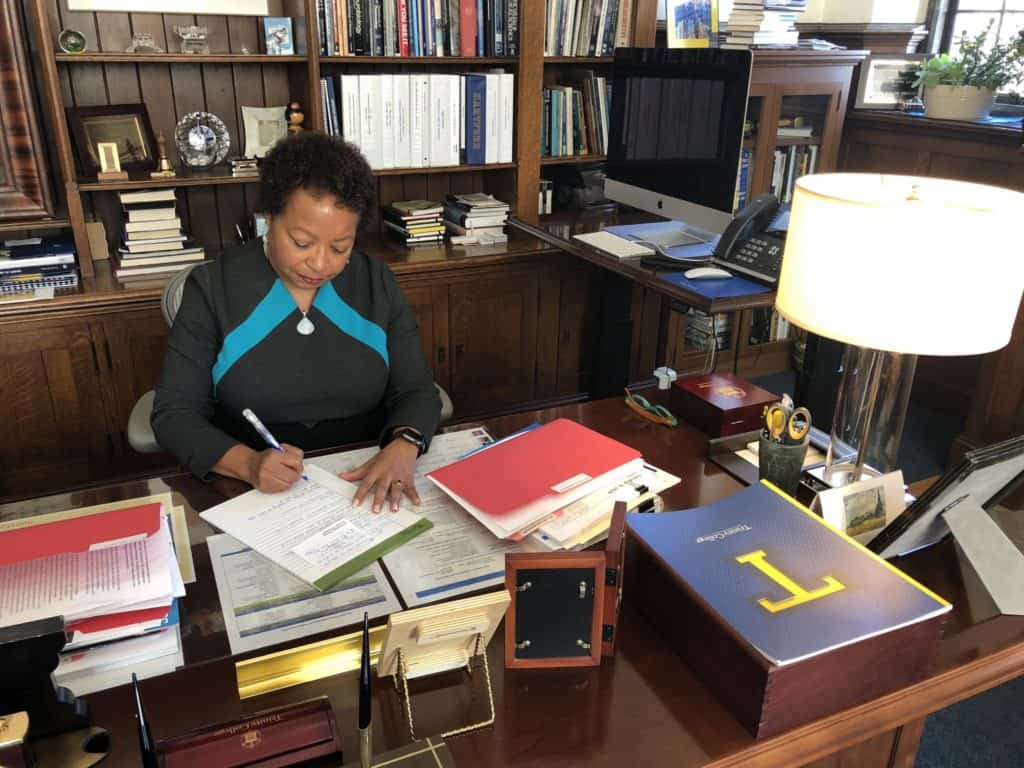 In the February 17 news story and video, Berger-Sweeney spoke about the increasing diversity of the student body at Trinity. "There is talent across every ZIP code and every socioeconomic level here in the United States," she said. "It wasn't that my plan was specifically to have a more diverse student body—it was to have a stronger overall student body, and diversity came with that."
As the first African-American and first woman to serve as president at Trinity, and as a neuroscientist herself, Berger-Sweeney is a strong advocate for diversity in the STEM fields. She added that the college is now working with global tech firm Infosys to create a bridge for liberal arts students interested in STEM. "We think that the talent pool that goes into digital jobs of the future can come from… a wide array of majors," she said.
NBC Connecticut reported that the Trinity president had an important piece of advice for people in charge of opening the doors for others: "Don't cut off any group, any gender from opportunity, because we need a diversity of talent," Berger-Sweeney said. "If we can provide these opportunities for students, we could really have a great country."
Click here to read the full story and see the video.