Back to News
Trinity Alumni and Parents Step Up with Generous Support for Students
It was a season full of the unexpected: a sudden call for students to leave campus and return home, a push to recall students from programs across the globe, and a rapid shift by faculty to move the entire curriculum to remote learning. What wasn't surprising was the reaction of the extended Trinity College community: "How can we help?" Over the past month and a half, alumni and parents have shown the compassion and dedication that are a hallmark of this community by contributing more than $5 million to support families and faculty.
Isabelle Loring '87 and Ian Loring '88 recognized that many current students would have increased financial challenges as a result of this crisis, and they quickly jumped in to help. "Trinity is working hard to support all of its students during this uncertain time, and we feel strongly that now is the moment to demonstrate our deep appreciation and affection for Trinity through our philanthropic giving," said Isabelle and Ian Loring. "We often think about the joy and opportunities our Trinity degrees have provided in both our personal and professional lives." The Lorings channeled their pride and confidence in Trinity to support students who need financial aid.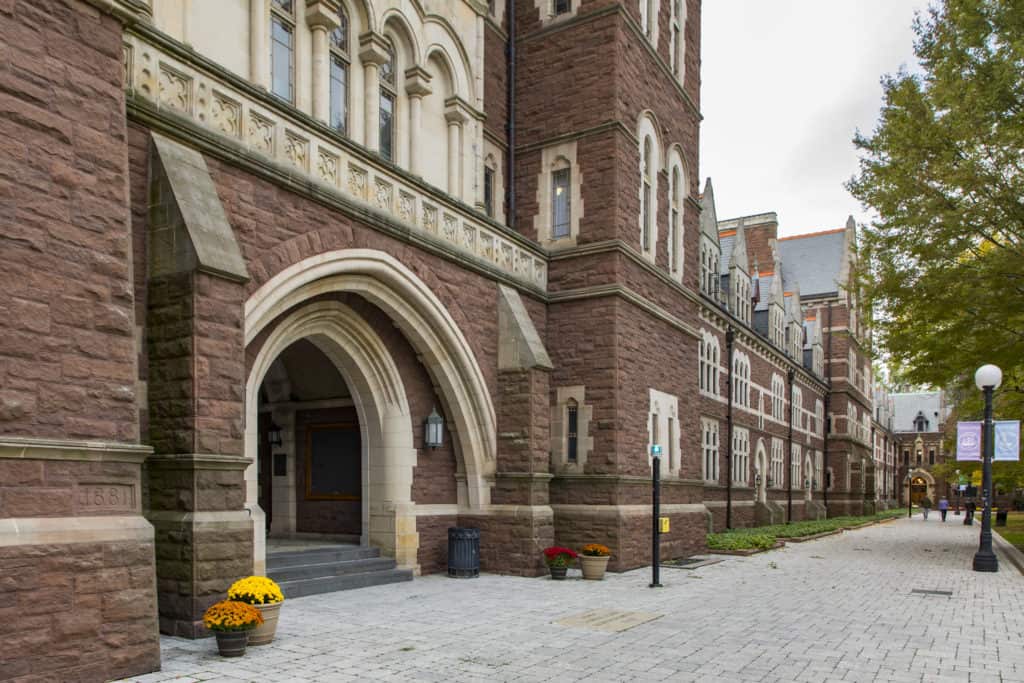 Similarly, Henry D'Auria '83, a longtime investment professional who knows the importance of investing now for future returns, said he wanted to make sure that Trinity students had the means to develop their talents and skills, and so he chose to support financial aid. "Philanthropy is an outgrowth of whatever passions you have, and now is the time to make your passion known," D'Auria said.
The call for help was even heard halfway around the world in Singapore, where Matt Bergeron '88 resides with his family. A financial aid recipient when he was a Trinity student, he said he knows firsthand the importance of people being willing to reach out and give others a hand. He was quick to do so with his own gift.
While many have directed their support to financial aid, others, like Meredith and Whitney George '80, P'13, '15 and their sons Brooks '13 and Allen '15, have focused on faculty. Recognizing the challenge of creating a rich learning experience in a suddenly remote environment, they made a gift to help Interim Dean of the Faculty and Vice President for Academic Affairs Sonia Cardenas spur curricular innovation and foster what they see as the heart of a Trinity education: the powerful connections between students and faculty.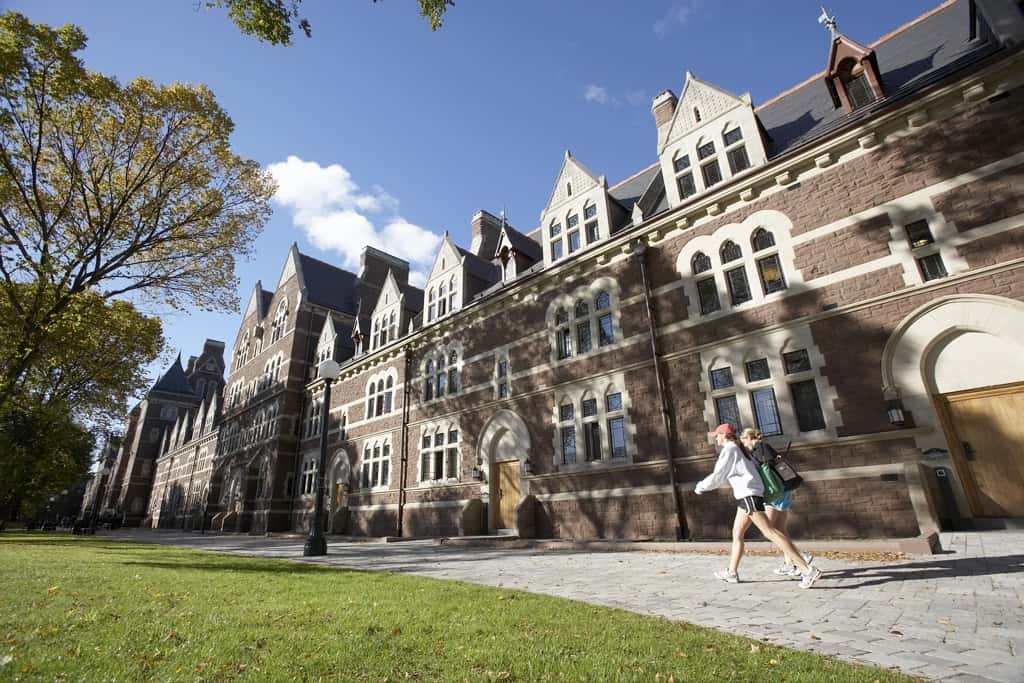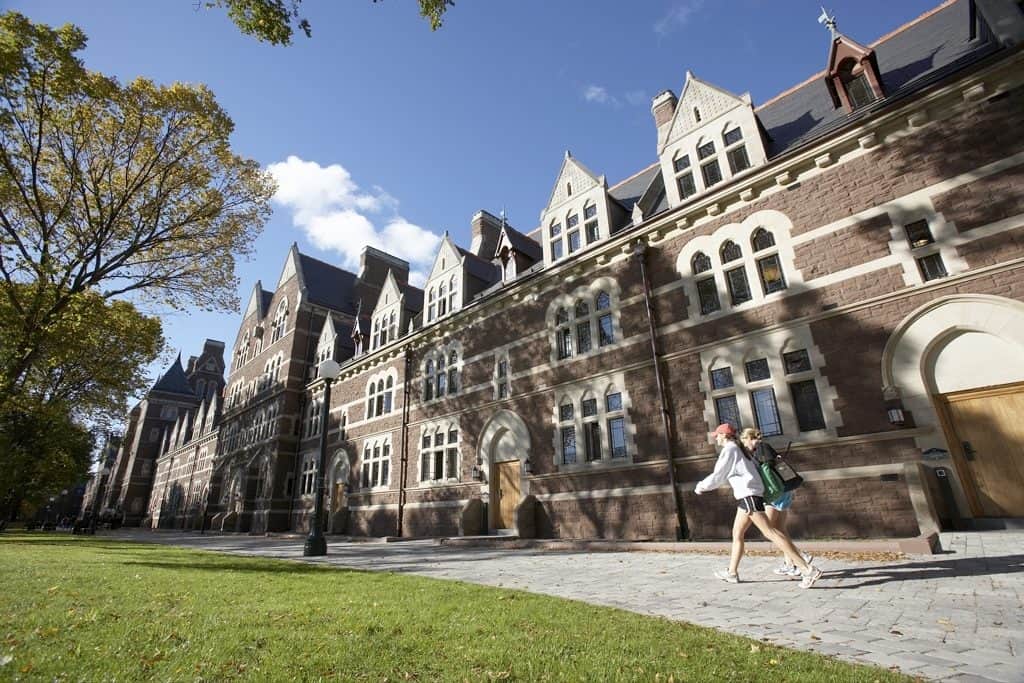 Other Bantam parents have stepped forward to help, too. To date, more than 50 families have donated their partial room and board refunds from the spring 2020 semester to the Parents Fund and the Student Emergency Fund, providing critical financial aid assistance and helping to cover unanticipated travel costs and computers and internet access to enable distance learning. "We believe deeply in supporting Trinity College during this time, and always, in gratitude for the opportunity to be a part of such a wonderful community," said Jim Shay P'22. "Our daughter India Shay is thriving in myriad ways through her connections with her professors, her peers, and her coaches. To suggest the school retain our unused room and board was a simple gesture and was another way for us to give, which reflects our understanding of the daunting challenges Trinity faces at this time."
All of the recent gifts are all part of a $10 million community-wide push to help Trinity weather the COVID-19 storm. Ongoing generosity from the Bantam community is just one more example of why the college has survived and thrived for nearly 200 years.
If you would like to join in making a gift, please visit www.trincoll.edu/GiveOnline.