Back to News
The Future of the Restaurant Business: A Conversation with David Chang '99 and Danny Meyer '80, P'20
Alumni
posted
by Andrew J. Concatelli
In a wide-ranging conversation watched by a record 1,000 Trinity alumni via Zoom, two of Trinity's most successful and well-known restaurant entrepreneurs, David Chang '99 and Danny Meyer '80, P'20, spoke of the need for social change in their industry and society at large, the disruption brought by COVID-19, and the value of their liberal arts education in today's world.
John Molner '85, co-founder and CEO of KCM Media, moderated the June 11 conversation, hosted by Trinity College's Virtual Long Walk. See a video recording of the conversation here.
Chang is the founder and chef of Momofuku and the host of the Netflix series, Ugly Delicious. He recently launched the podcast, The Dave Chang Show. Meyer—who serves on Trinity's Board of Trustees—is the founder and chief executive officer of Union Square Hospitality Group, the founder of Shake Shack, and the author of the New York Times bestseller Setting the Table: The Transforming Power of Hospitality in Business.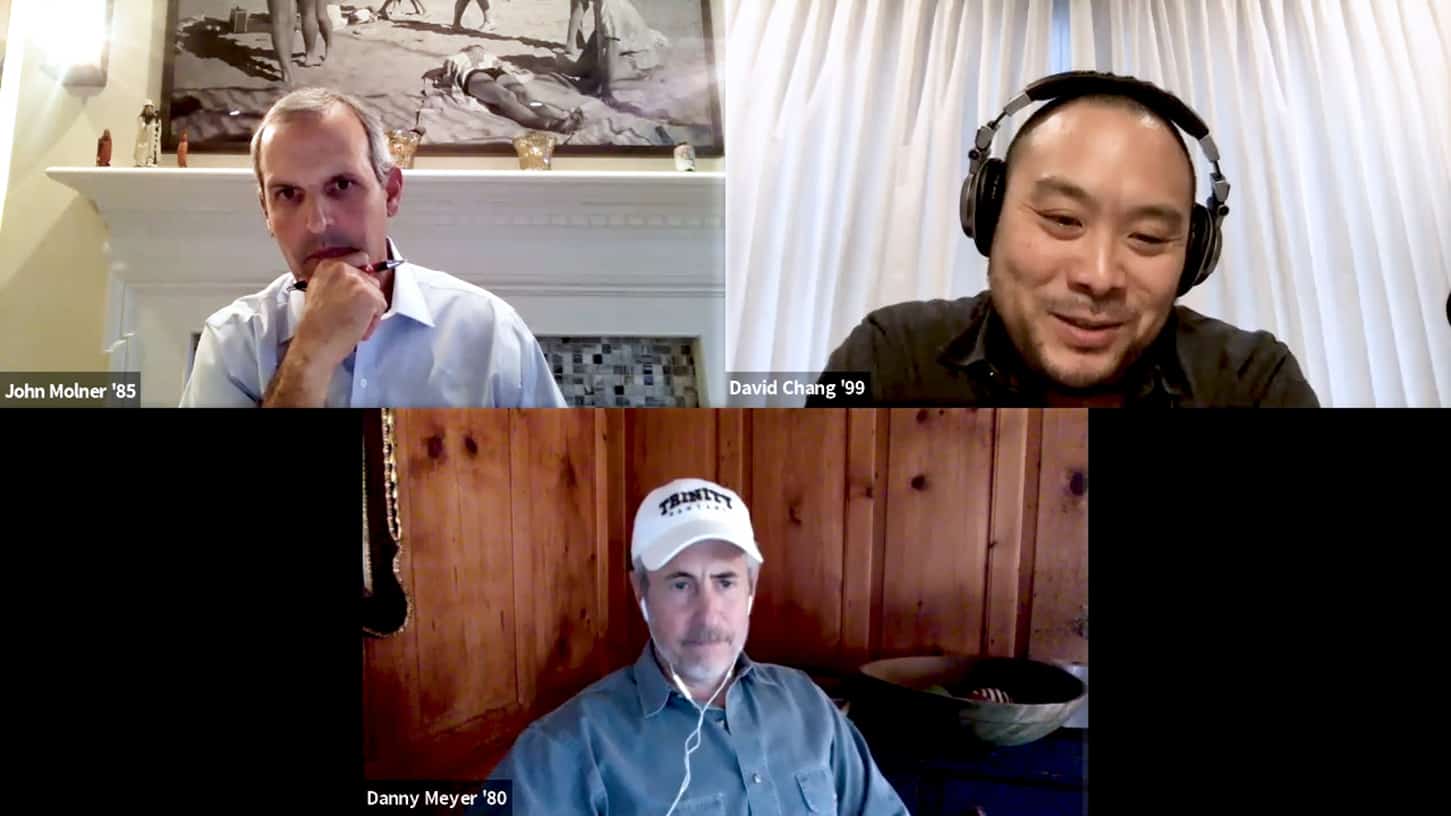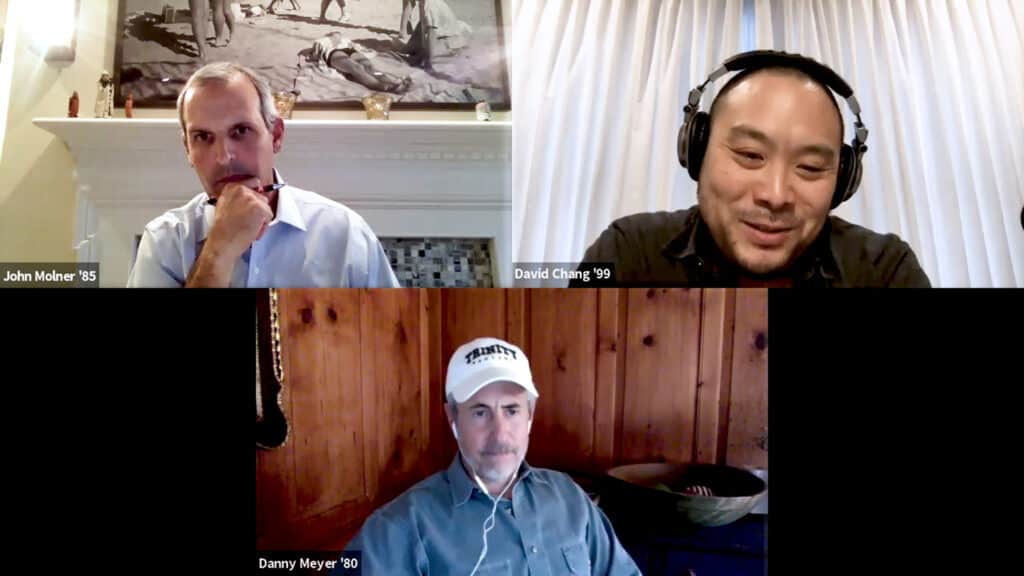 In their conversation, "Hospitality Disrupted: Dining Out Post-COVID," Chang and Meyer spoke honestly about the challenges their businesses face amid the national anti-racism movement, a global pandemic, and a recession.
Molner immediately addressed the calls for change that are sweeping through the restaurant and hospitality industry during what he called "a massive social transformation" and "a reckoning over race in America."
"This is something that's long overdue in terms of representation and equality," Chang said. "We need to fundamentally change our business and make sure we have a place for all in all our restaurants."
Finding solutions, Meyer said, must begin with looking at what's wrong. "The restaurant industry is broken, period," he said. "If the business is not a highly sustainable business, it can't pay people what they should be paid. Therefore, it cannot attract people, advance people, promote people." As examples of the challenges that businesses and employees face, Meyer cited the high costs of New York real estate and the tipping system, which he has tried to eliminate in his restaurants.
"We restaurateurs and chefs did a really good job over the last 25 years of getting American restaurant-goers to understand why it was important to pay more money for organically raised vegetables, responsibly raised meats, and responsibly caught fish, and we've done a really bad job of having people understand why it matters to pay for responsibly treated people," Meyer said.
Both restaurateurs said that they love what they do, especially when they are able to create a strong sense of community by sharing great food. As Chang put it, "When it's good, it's the best damn job in the world."
Trinity connections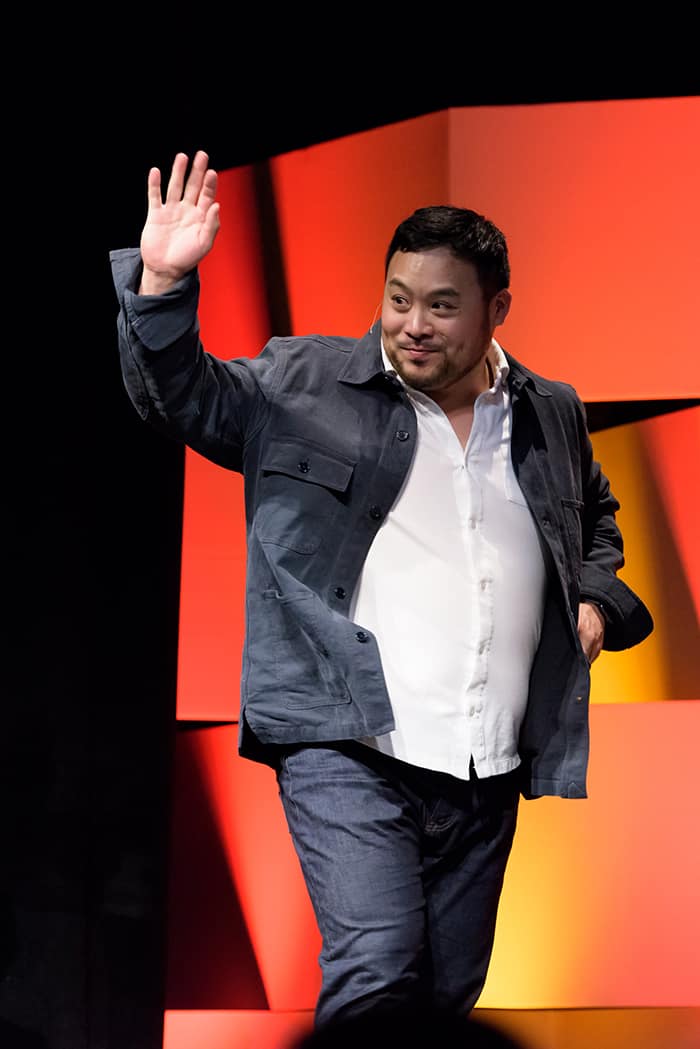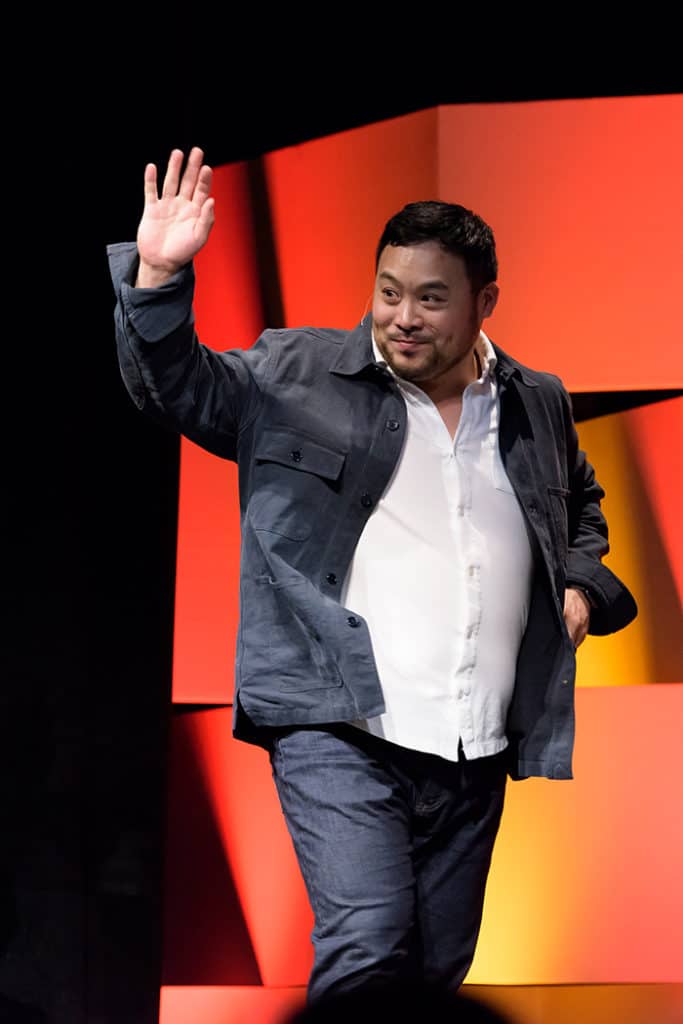 The accomplished alumni talked with fondness about the faculty members at Trinity who had lasting impacts on them. "I think about what I learned at Trinity all the time," said Chang, who added that he appreciates how the liberal arts "teaches you how to think."
Chang majored in religious studies and mentioned Scott M. Johnson '97 Distinguished Professor of Religion, Emerita, Ellison Banks Findly and the late Professor of History, Emeritus, Jack Chatfield '64 as two of his favorite professors. "I can't think of a teacher that actually influenced how I cook more than [Brownell Professor of Philosophy, Emeritus] Howard DeLong, specifically his class on advanced logic … which taught me about paradox," he said. "I think about that class almost every day, especially when I'm constructing a dish. I think about my teachers all the time; I just don't know if they realize how much I actually learned from them."
Meyer, who majored in political science at Trinity, interned at the state Capitol, worked at WRTC radio, and studied at the Rome campus—which he credits with sparking an interest in food and the restaurant business. Among the most influential professors to him were Professor of Political Science Diana Evans, the late Professor of Political Science, Emeritus, Clyde D. McKee, Jr. P'76, '77, '81, '84, '87, and the late Professor of Political Science, Emeritus, Albert L. Gastmann. "Then there was [Charles H. Northam Professor of History] Sam Kassow ['66]—probably the best professor I ever had," Meyer said.
Advice to live by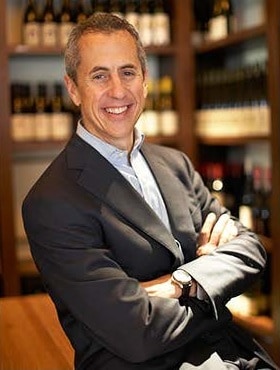 In response to a question inspired by the book The Best Advice I Ever Got: Lessons from Extraordinary Lives, written by Molner's wife Katie Couric H'14 (who "Zoom-bombed" the conversation to say hello), Chang and Meyer each passed along some words of wisdom they had been given.
"The thing that I learned the most playing competitive golf growing up as a kid, that my golf instructor told me, is that someone's always going to be better than you," Chang said. "At least in cooking…hard work is the great equalizer."
Meyer recalled something his grandfather told him after his restaurant received a harsh review: "You're never quite as good as all the good stuff they write and you're never quite as bad as all the bad stuff they write," Meyer said. "Know your own compass, stick to it, and march forward. Take in the criticism you truly believe is constructive and filter out the rest."
A video recording of the conversation is below.