Back to News
Trinity Students Supporting Each Other with Rides, Rooms, Funding, and Other Resources
Student Life
posted
by Andrew J. Concatelli
As the world adjusts to changing realities and uncertainty brought by the COVID-19 pandemic, Trinity College students are stepping up with financial support and other resources to help one another. The Student Government Association (SGA) has collected money from student groups that would have been spent on spring events—now canceled because of the pandemic—and launched a crowdsourced network of support for their peers.
"In times of crisis, it's really important that we come together," said SGA President Trinna Larsen '20. "It is difficult for people to feel so powerless in this situation. What we can do now is to help our community; we can take little steps to address immediate needs. These are ways for students to be active and to support our community when we know our community is hurting."
Senior Associate Dean of Students Ann E. Reuman said, "We appreciate the positive leadership and thoughtfulness of the Student Government Association on these important initiatives. With all the uncertainties and challenges of this unique moment, genuine kindnesses and collaborative efforts like this remind me of the best of what the Trinity community is about and of what gives hope globally."
Student Mutual Aid Resources
Larsen announced in an email to students this week that the SGA has created a shared "Trinity College Student Mutual Aid" spreadsheet as a way for students to offer each other resources—including rides to certain destinations, rooms available off campus, and more—and to post requests for specific needs. Larsen said that the SGA's first goal with the mutual aid effort is to help students get safely home or to other locations off campus by making connections between students for transportation and housing. "As the Dean of Students Office is being bombarded by different requests, we thought this was something we as student leaders could do to help out," she said.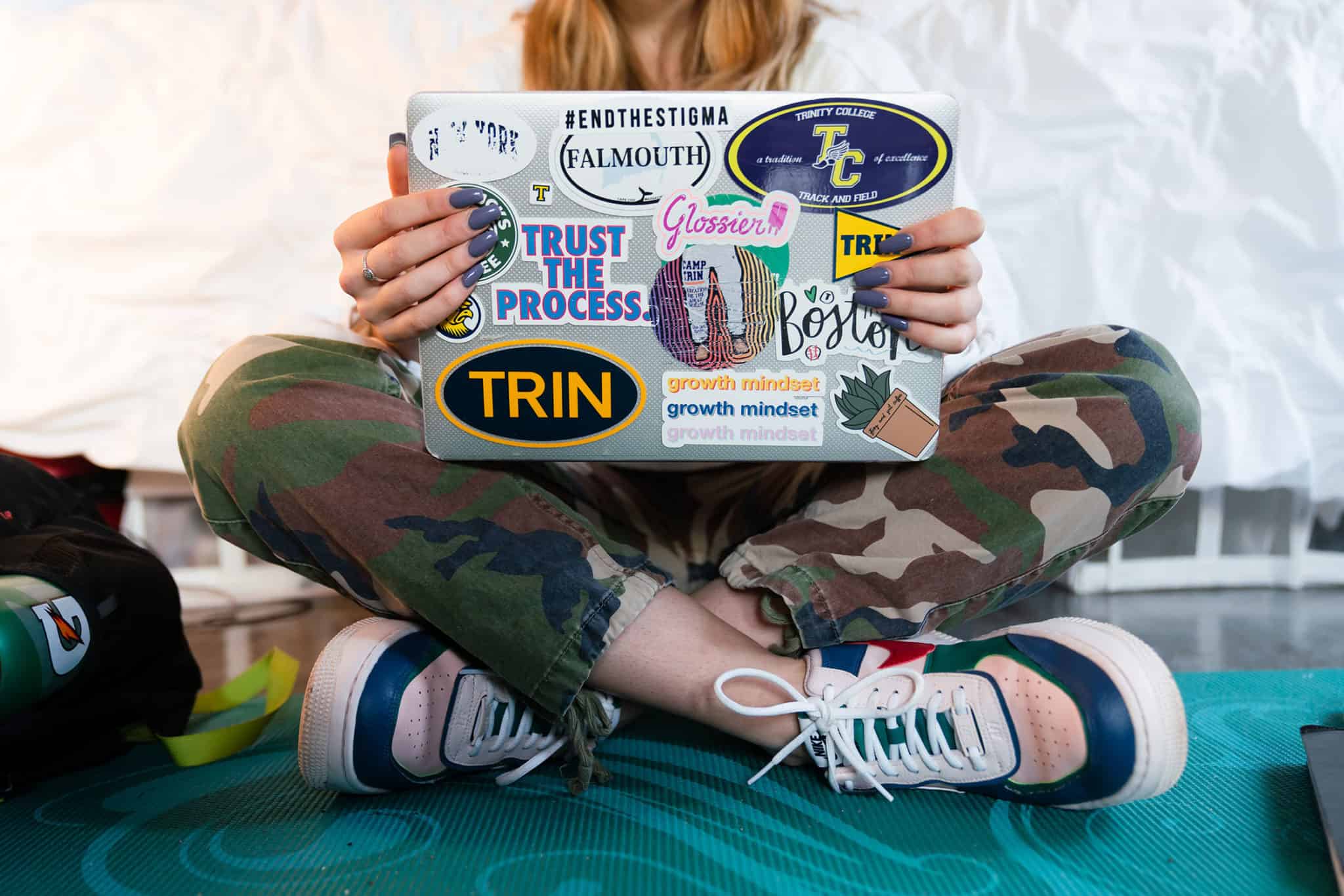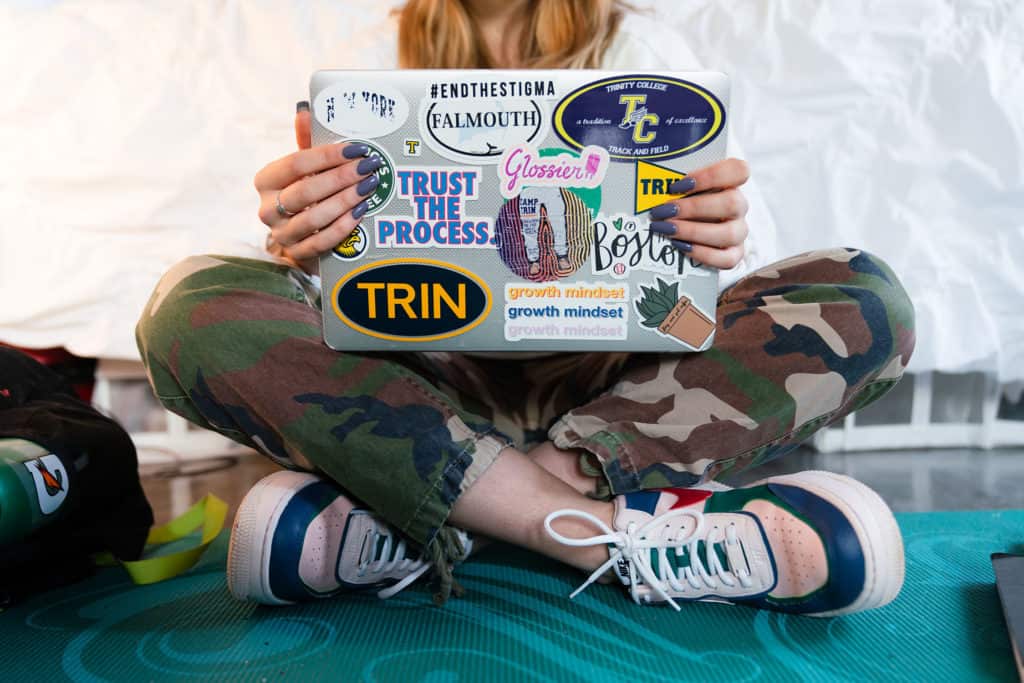 Modeled after a similar project at the University of Vermont, Trinity's student mutual aid is part of a national movement. "The point is not just to provide for needs that exist right now, but to be an ongoing point of contact for students," said Larsen, who added that the SGA is involved with national college student mutual aid networks on Facebook and Twitter. "One thing that will be valuable later is dorm storage. When we come back to campus to get our stuff, people who need to leave things on campus could use this to learn what their options are." Additionally, an "Educational Resources" section can be used by students who may be searching for a textbook or notes they did not bring home with them, Larsen added.
The spreadsheet also contains contact information for Trinity's Health Center and Counseling and Wellness Center, among other resources on and off campus. Larsen said that students may contact her directly at [email protected] or [email protected] to get access to the mutual aid spreadsheet. More resources for students are available here.
Funds Donated by Student Groups
The SGA also has collected funds from student groups that will help provide financial assistance to students and community members in need. When on-campus events were cancelled for the remainder of the semester, student leaders decided to reach out to SGA-funded clubs and organizations to collect donations of unused programming and event funds. "Lots of those groups have stepped forward to contribute money from their spring budgets," Larsen said.
Dan Hitchell, Trinity's vice president of finance and chief financial officer, said that the college administration has pledged to match the donations collected by the SGA from student groups. The fund, including the college contribution, has grown to $107,000 as of April 5. Of that, $92,000 has already been provided to 154 students for travel, academic needs such computers and internet access, meals, and other essentials.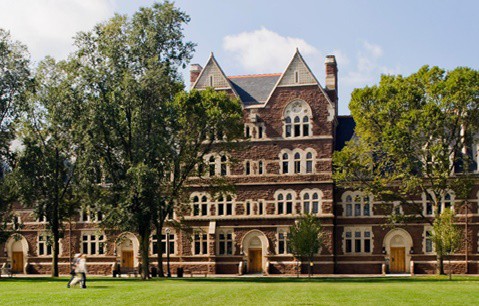 This money collected by the SGA will be distributed by the Dean of Students Office to assist students who are facing hardships related to travel, housing, and educational resources needed for remote learning. "The biggest priority is getting students home, and that includes paying for educational supplies to make the most of remote learning," Larsen said. "We're working closely with the Dean of Students Office and trusting them to use the funds as needed."
Student groups that wish to contribute to this fund may contact SGA Vice President of Finance Hunter Savery '20 at [email protected].
Trinity alumni, parents, faculty, staff, or other community members can support students by donating to the college's Student Emergency & Equity Fund here. This fund, which existed before the COVID-19 pandemic, supports students who "experience unexpected/unanticipated expenses that may hinder their well-being/academic success, including travel for family emergencies, food insecurity, health/wellness, & funds to offset participation in academic & career-related experiences."
In response to a request from trustee Lisa Bisaccia '78 inviting the Trinity community to join her in giving to the SEEF, nearly 270 Trinity alumni, parents, faculty, and staff contributed. As of April 9, the SEEF has raised more than $93,000.
The SGA will continue to meet virtually using Zoom, and Larsen hopes that all members of the Trinity community will continue to show each other compassion. "This is a time for all of us to come together and help each other out," Larsen said. "This is a completely unprecedented situation with unprecedented measures being taken. It's our job as student leaders—when we have students and community members in need—to step up and help address those needs."