Back to News
Former Massachusetts Governor Jane Swift '87 at Trinity to Talk about 'Sororities: Then & Now'
Alumni
posted
by Andrew J. Concatelli
As part of Trinity College's "Women at the Summit" programming celebrating 50 years of coeducation, former Massachusetts governor Jane Swift '87 returned to campus for a conversation called "Sororities: Then & Now," focusing on her experiences in Greek life at the college. Joining Swift for the October 24 talk in Hamlin Hall was Cat MacLennan '20, the current president of Kappa Kappa Gamma.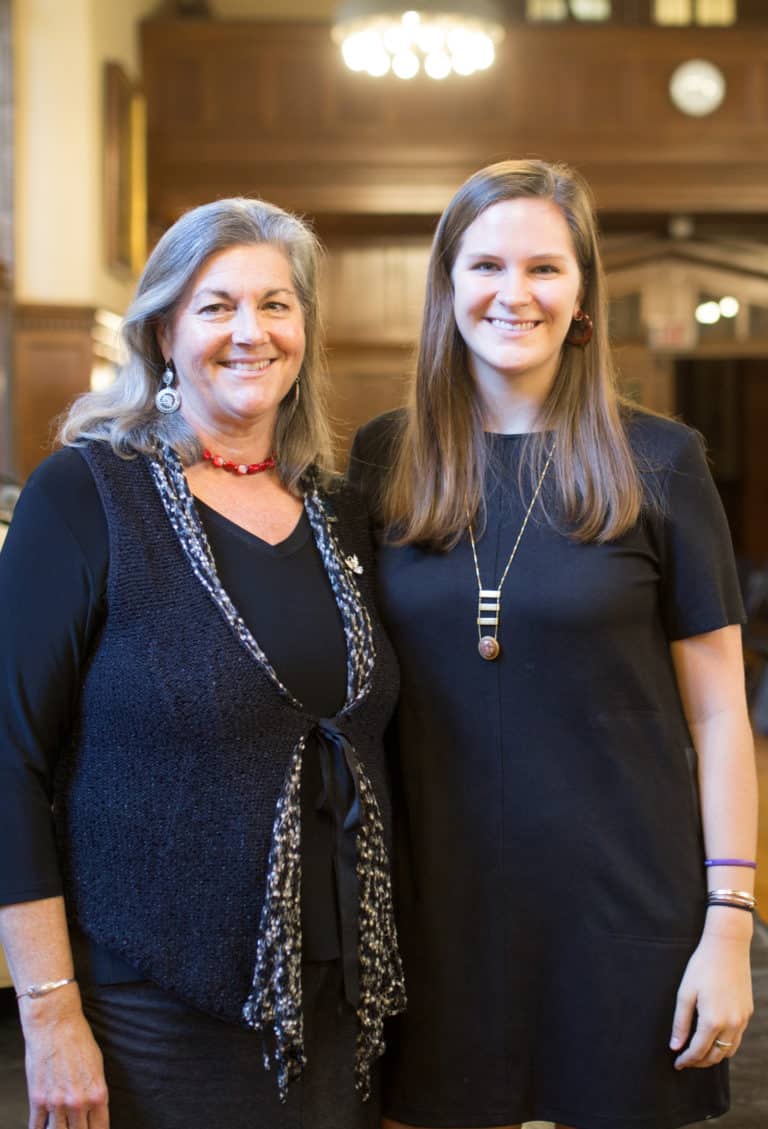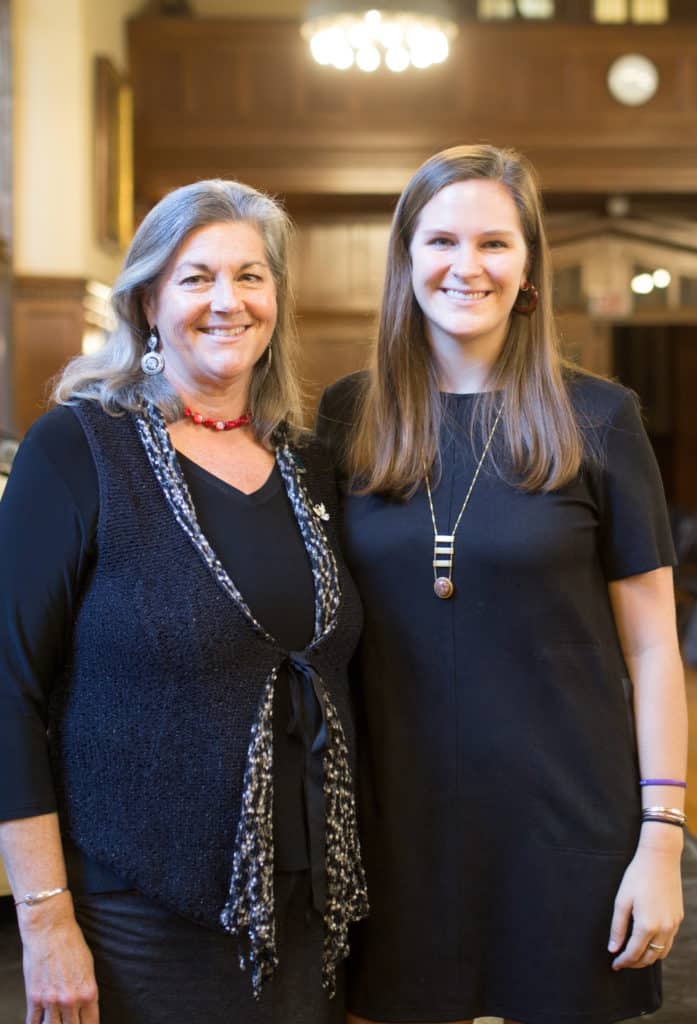 Now the president and executive director of LearnLaunch, Inc., an education nonprofit in Boston, and a senior advisor at Whiteboard Advisors in Washington, D.C., Swift was the first female governor of Massachusetts, the first governor to give birth while in office, and the youngest female governor to date. But as an undergraduate, Swift told the audience, it took her a while to find herself and figure out where she fit in. "When I got to Trinity, I was a little bit lost," Swift said. She didn't know the right things to wear and had trouble relating to classmates who didn't share her family's working-class background. "The one area I actually did come prepared in was socially," Swift said. "When you are put into a situation that is so uncomfortable, finding a place where you can excel is really important."
Joining Trinity's chapter of the Kappa Kappa Gamma sorority played a large part in making Swift feel comfortable. "For me, finding a group of peers was really important. Kappa and some other experiences turned out to be that for me," she said. "I really did feel that ability to be myself … The girls had varied backgrounds and I loved the commitment to philanthropy and the social aspects, but I really loved belonging to something."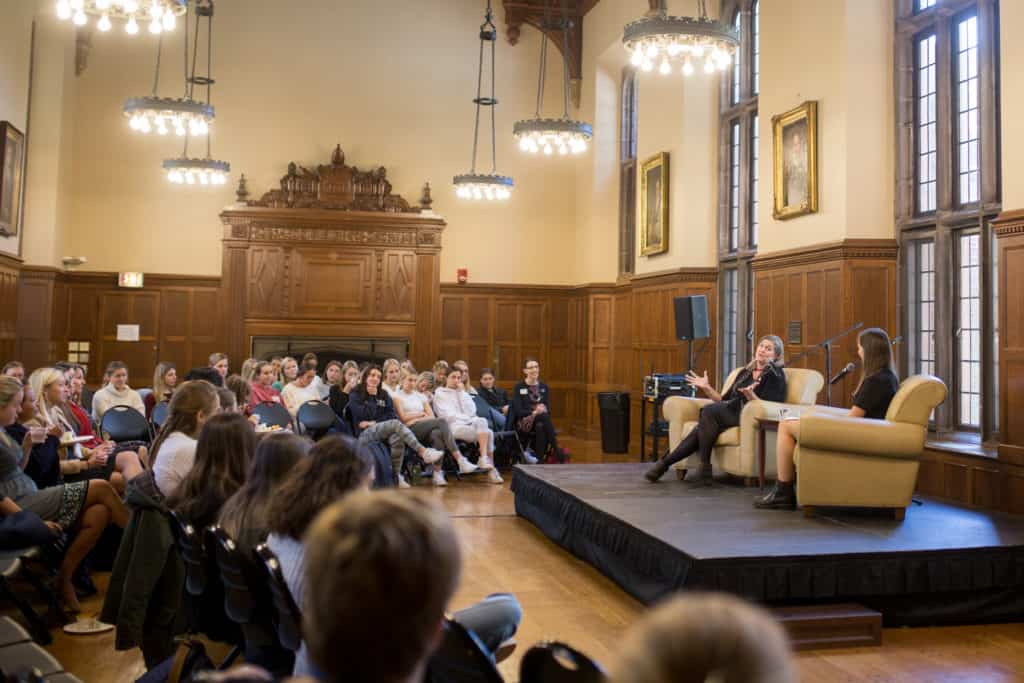 MacLennan agreed that being part of a sorority offered her a strong sense of support and friendship, as it does for many women. "As a first-year I was a student-athlete playing lacrosse. In my sophomore year I decided to pursue other things, but I knew I was losing that community I had had for so long in middle school and high school by going to practice every day after school," MacLennan said. "Kappa filled that for me with women that I really enjoyed."
While Swift said she wasn't even sure what a sorority was at first, she would eventually become Kappa's social chair and had the opportunity to develop leadership skills that she would continue to use throughout her career. "I learned to delegate," Swift said. "That is such an important lesson to learn. There's only one resource when you're a leader that you have no control over expanding: you cannot create more time."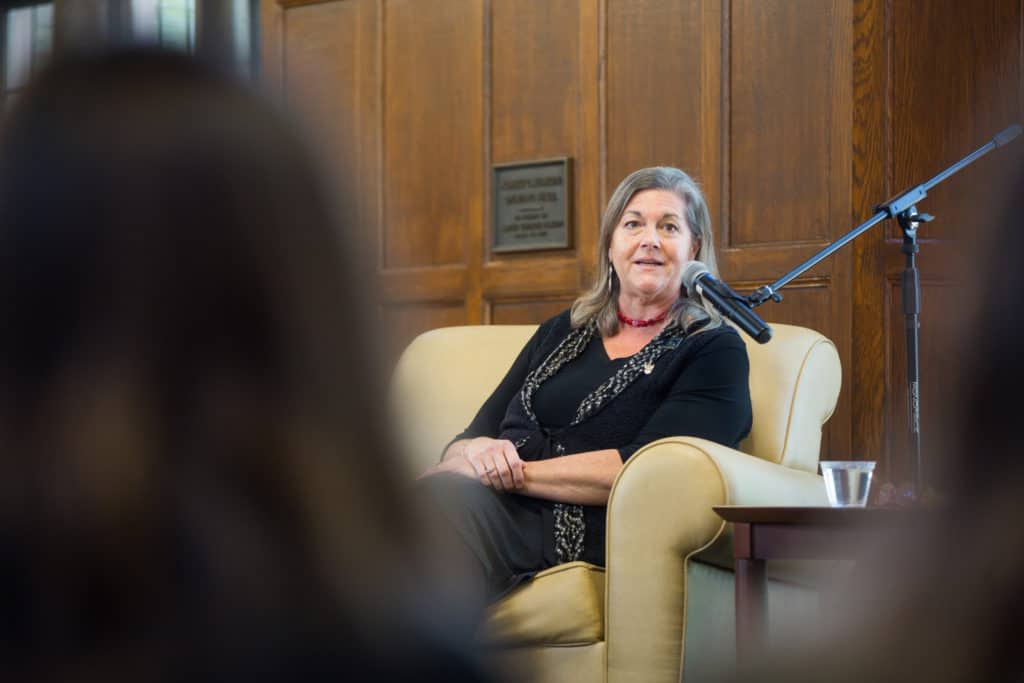 Swift, who was an American studies major and completed an internship with a state senator at the Massachusetts State House, implored young women to run for office. "I deeply believe we need diversity in leadership in every institution," she said. "Progress is happening more quickly than we think, but not as quickly as we'd like." She acknowledged that it's hard to be the first woman to do something and said that after she left politics she has enjoyed the opportunity to mentor other women.
During a question and answer session at the event, Swift recounted one of the most important lessons she learned at Trinity: that of understanding her own privilege and keeping it in check. "Stop focusing on what you don't have and start focusing on how much you've been given," she said. "I realized how much I had been given and how much of an obligation I have to give back."
Swift also offered advice to women who are about to graduate and begin their careers. "Think of the things that you're good at and think of the things that you love," Swift said. "The great value of this kind of education are the connections that are available to you."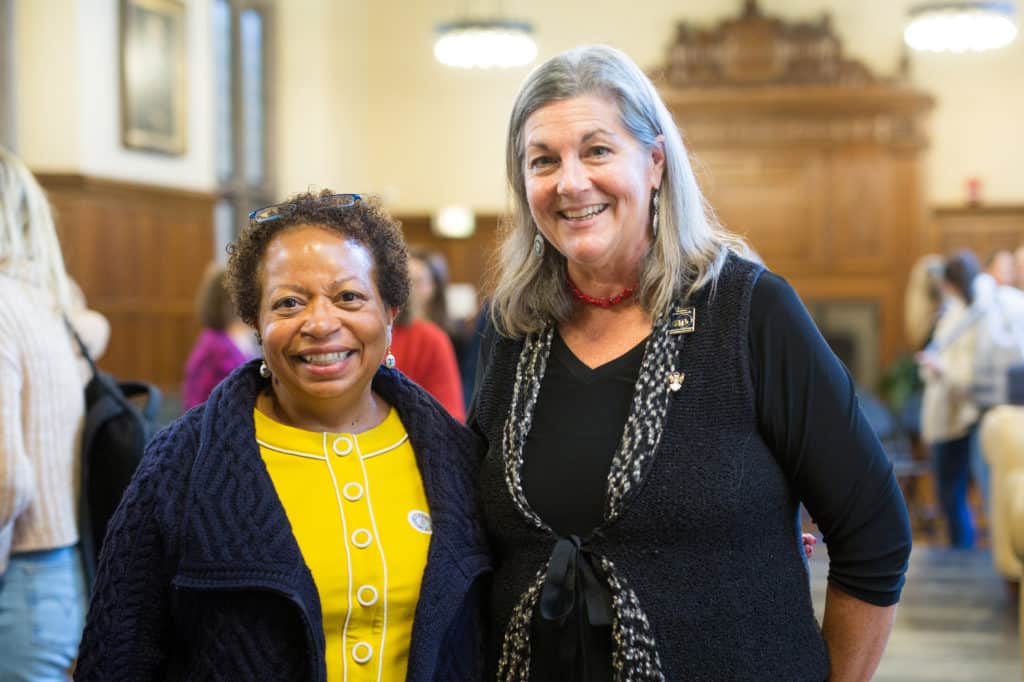 Kathryn Wojcik, Trinity's director of campus life initiatives and social houses, said she was thrilled that many sorority members had the opportunity to hear from Swift. "Being part of a Greek organization can offer a number of valuable lessons in leadership, as well as advocacy and empowerment," Wojcik said. "Jane's advice for the sorority women encompassed such an important and powerful message of these transferable skills that will always be applicable to their lives after Trinity."
In addition to her Common Hour talk, Swift met with the presidents of each sorority on campus. MacLennan said, "She gave us great advice about things to ask in interviews, how to delegate within our own chapters, and how to go about the job search process. She's an inspiring person who was so honest about her experience, which made the talk even more relatable."
See a video of the full conversation below: