The start of the school year marked the start of plans for an expanded Early College program at the Hartford Magnet Trinity College Academy (HMTCA), thanks to a new 10-year partnership agreement between Hartford Public Schools and Trinity College.
Approved earlier this summer by the Hartford Board of Education, the new Memorandum of Understanding (MOU) lays out plans to expand programming for public high school students on the Trinity campus, increase partner engagement through a new advisory committee, and provide professional development for staff to strengthen their cultural competency.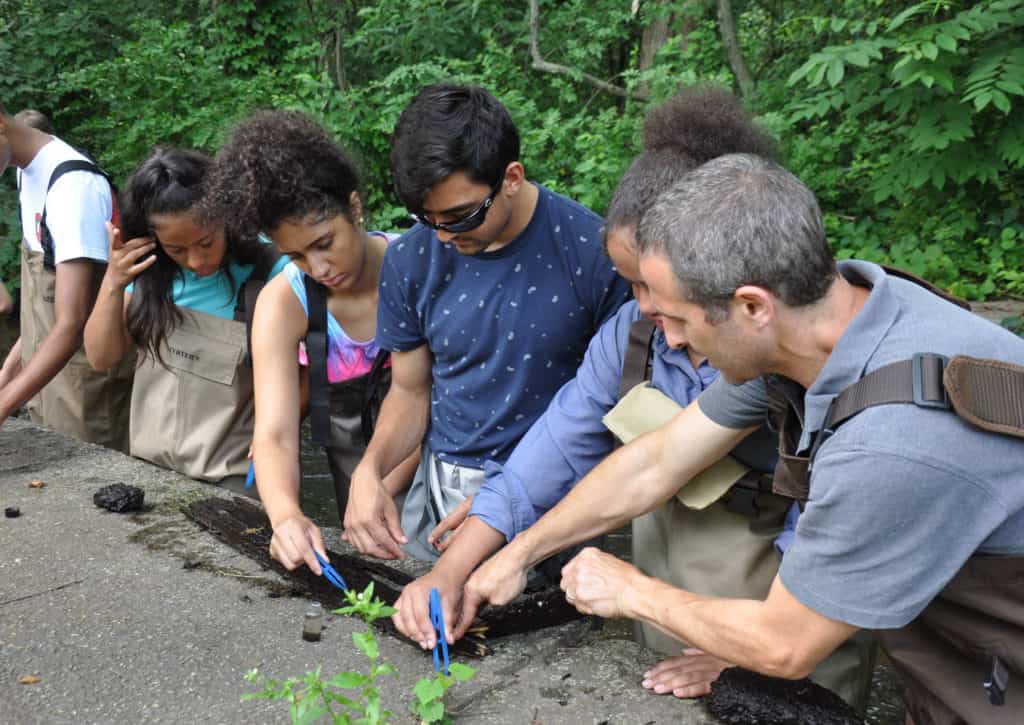 At the start of this partnership in 2011, Hartford Public Schools and Trinity worked together to expand an existing middle school (then named Hartford Magnet Middle School) into a high school which would serve as an Early College program. Today, HMTCA is an inter-district magnet school that enrolls a diverse student body from Hartford and its surrounding towns. Opportunities for HMTCA students on the Trinity campus include a 9th-grade Writing Academy, a 10th-grade Science Academy, senior English courses held in Trinity classrooms, and the chance to enroll in Trinity courses during senior year, as well as other activities such as academic lectures and films.
Led by Trinity College Director of Urban Education Initiatives Robert Cotto, Jr., faculty in Trinity's Center for Hartford Engagement and Research (CHER) conducted an extensive evaluation of the partnership last spring. (Read the full report here.) "The Trinity faculty talked about how engaged the HMTCA students are in their classes, bringing fresh perspectives to conversations and building deep, long-lasting connections and relationships," Cotto said. "The HMTCA students who have taken classes at Trinity said they feel more prepared for college and feel much more comfortable on a college campus."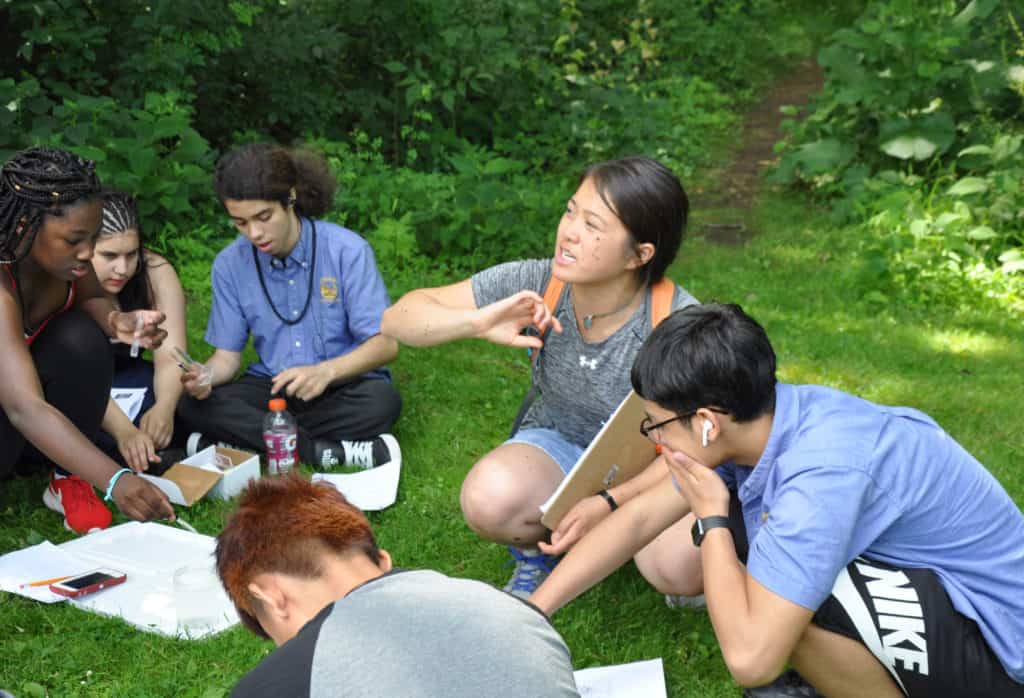 The surveys and focus groups of participants from Trinity and HMTCA led to proposals for updates to the original agreement, one of which is the creation of a new advisory committee to foster stronger connections and help steer the partnership. The committee will include a Trinity student, an HMTCA student, faculty from both institutions, and at least one HMTCA parent. "The key is to think about engagement as all sides coming together, not one group saying what will happen," Cotto said.
In addition to the current mandatory summer academies for the 9th- and 10th-grade students taught by faculty from HMTCA and Trinity, programming for students in grades 10 and 11 will be developed by the advisory committee. The partners will also promote educational equity by encouraging multicultural and multilingual education for students and faculty. "Professional development in this area will help us all get the best out of students who are coming from diverse populations," Cotto said.
Julie Goldstein, the new principal at HMTCA, said, "It is an honor to join the HMTCA family at the moment of our renewed partnership agreement with Trinity College. I believe that high-quality, intentionally integrated public education that places equal importance on the academic and personal development is vital to the success of students in college, career, and life. HMTCA matches my ideal with its singular status in Connecticut as an Early College arts and sciences-themed magnet school that is also a community school. I am grateful for Trinity College's authentic commitment to youth and families living in Hartford and central Connecticut and am looking forward to a great school year of deepened and expanded connectedness." Goldstein was formerly the principal of Breakthrough Magnet School in Hartford.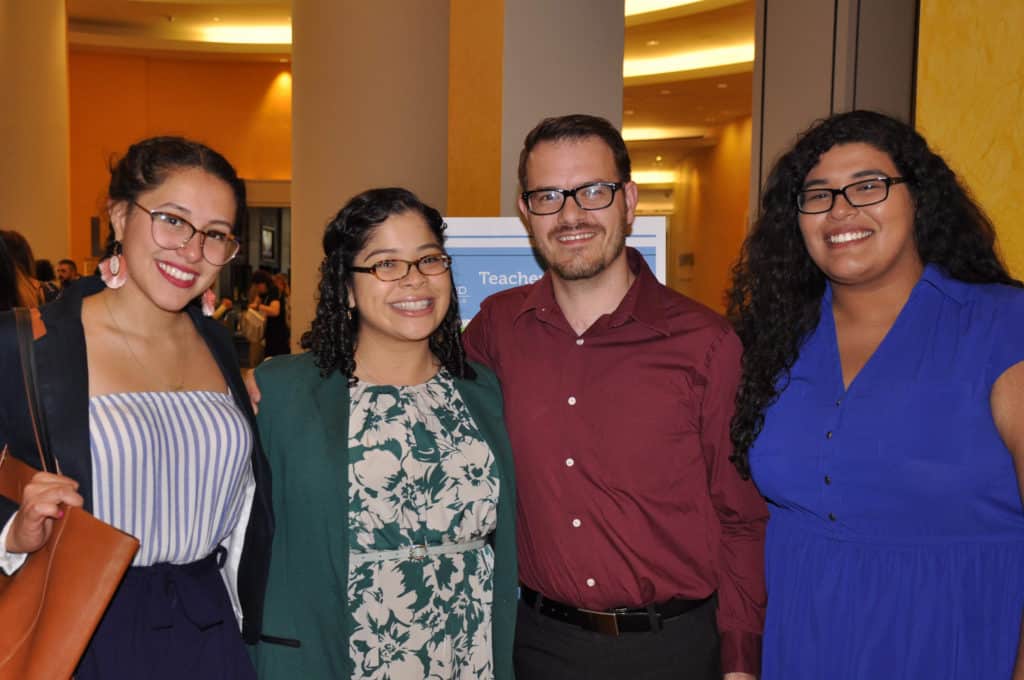 Zuleyka Shaw, a Trinity alumna from the Class of 2006 and an HMTCA science teacher who was a finalist for Hartford's 2019 Teacher of the Year, said that she loves sharing her own college experiences with her students. "When my students spend time at Trinity, it makes it real for them. They get to see themselves on a college campus and for many, they see that college is a real possibility," Shaw said. "To quote Sally Ride, 'You can't be what you can't see.'"
Shaw continued, "It is important for colleges like Trinity to be involved with public schools in Hartford because they are part of our community and we should invest in our students. The connection between the college and HMTCA benefits all of us; our students gain opportunities to learn from excellent Trinity professors, participate in campus events, and see college as an option. This relationship has also brought Trinity students into our classrooms, which has provided experiences for Trinity students interested in education and has allowed for mentorship opportunities."
Cotto added, "I hope that this new agreement shows how colleges and universities can be involved with K-12 schools in a way that's respectful and takes into account what their needs are. It shows a model of reciprocal engagement."
Read the original (2011) and revised (2019) partnership agreements between Trinity College and Hartford Public Schools/HMTCA.