Back to News
Film Based on Trinity Professor's Book Makes Television Debut on Discovery Channel January 26
The documentary film Who Will Write Our History, based on the book by Samuel D. Kassow '66, Charles H. Northam Professor of History, will have its television debut on January 26, 2020, on the Discovery Channel. Kassow said that the film chronicles "one of the most heroic stories of the Holocaust." The film was written, produced, and directed by Roberta Grossman and executive produced by Nancy Spielberg.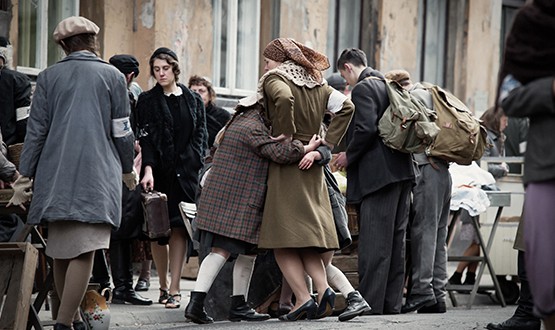 The 90-minute documentary, which had its world premiere in San Francisco in July 2018, tells the gripping true story of Emanuel Ringelblum and his resistance to Nazi oppression. In Nazi-occupied Warsaw of 1940, Ringelblum established Oyneg Shabes, a clandestine organization chartered to document all facets of Jewish life under Hitler and to preserve a historical record. Though decimated by murders and deportations, the group persevered in its work into the spring of 1943. Before Ringelblum and his family perished in March 1944, he and his associates managed to hide thousands of documents in milk cans and tin boxes.
It is a story that Kassow has shared with Trinity students taking his class on World War II. "It's important to learn about the idea of cultural resistance, that you can fight with pen and paper, not just guns," Kassow said. "What it says about one's humanity that, even facing death, they were leaving documents in time capsules: it shows this very human need to tell the truth, to be remembered, and to fight back against total obliteration."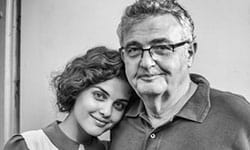 Coinciding with the commemoration of International Holocaust Remembrance Day and the 75th anniversary of the liberation of Auschwitz, Who Will Write Our History debuts Sunday, January 26, at 3 p.m. ET/PT on Discovery Channel and on Discovery Go. In addition, the film will air on multiple Discovery-owned networks around the world.
On International Holocaust Remembrance Day 2019, Who Will Write Our History had an unprecedented global theatrical release with 355 organized screenings in 55 countries. In addition, the film had a premiere screening and Facebook Live integrated event at the UNESCO Headquarters in Paris, France, with the participation of the United States Holocaust Memorial Museum in Washington, D.C., Emanuel Ringelblum Jewish Historical Institute in Warsaw, Poland, Museum of Tolerance in Los Angeles, and the Auschwitz-Birkenau Memorial and Museum in Birkenau, Poland.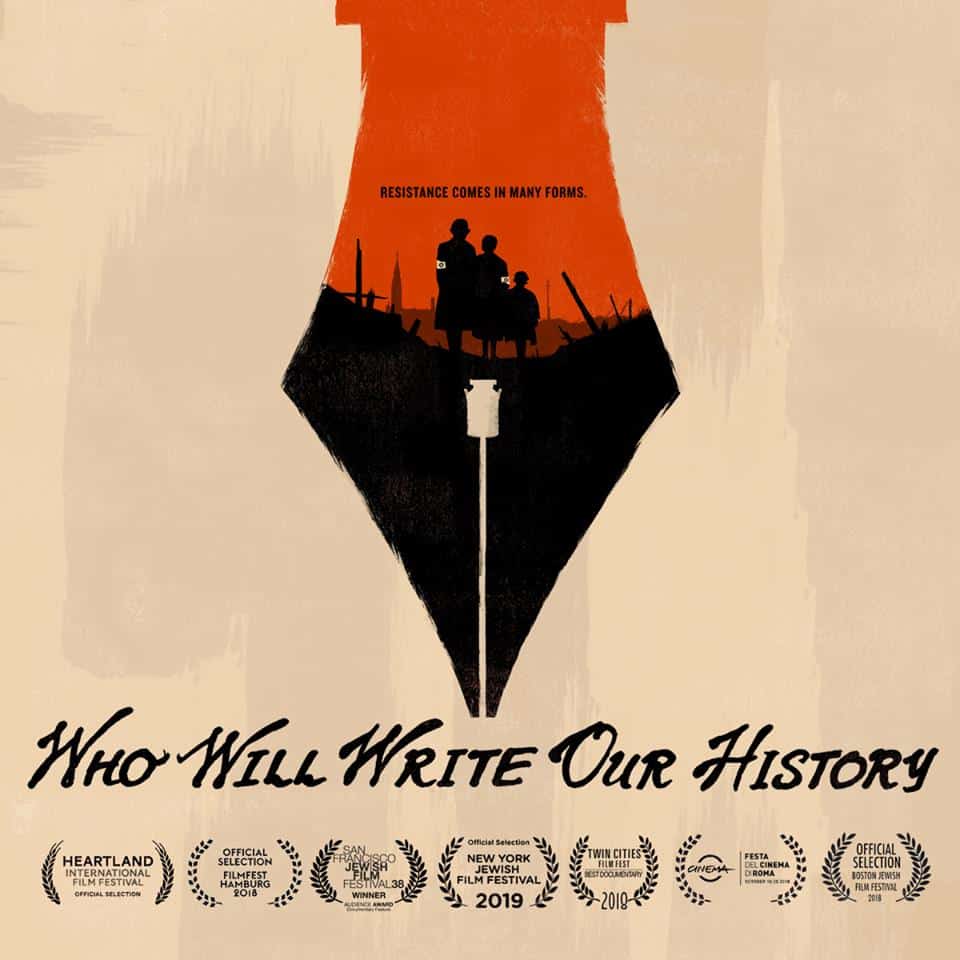 Who Will Write Our History has screened in more than 75 countries and at prestigious film festivals including the Palm Springs Film Festival, Rome Film Festival, and the Berlin Film Festival as a Berlinale Special. It received the audience awards at the San Francisco Jewish Film Festival, Miami Jewish Film Festival, and JFilm Festival, and best documentary at the Twin Cities Film Festival.
Learn more about Kassow and the film from The CT Jewish Ledger and New England Public Radio.