The Trinity College Board of Trustees voted in April 2020 to approve the promotions to the position of associate professor with tenure of Ethan Rutherford, in English, and Per Sebastian Skardal, in mathematics. Previously, at its February 2020 meeting, the board approved the promotion to the position of associate professor with tenure of Reo Matsuzaki, in political science.
"Trinity's outstanding and dedicated teacher-scholars are at the core of the liberal arts education we provide. Each of these professors is known for their deep commitment to students and a body of work that crosses boundaries and provokes admiration. They have already contributed immeasurably to intellectual life on campus, and we're all excited to see what lies ahead for them," said Sonia Cardenas, acting dean of the faculty and vice president for academic affairs.
Associate Professors with Tenure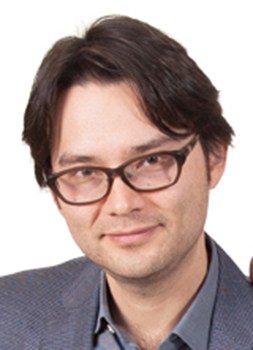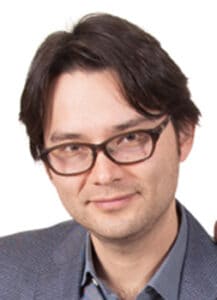 Matsuzaki, a scholar of colonialism and its legacies in East and Southeast Asia, published a book in 2019 titled Statebuilding by Imposition: Resistance and Control in Colonial Taiwan and the Philippines. In his current project, he seeks to identify the causal mechanisms that explain variation in the production of colonial legacies by examining Japanese wartime occupation and postwar institutional development in Southeast Asia. Matsuzaki also is an Associate-in-Research at Harvard University's Reischauer Institute of Japanese Studies and at Yale University's Council of East Asian Studies. He was a postdoctoral fellow at Stanford University's Center on Democracy, Development, and the Rule of Law, where the managed the Governance Project, before joining the Trinity faculty in 2013.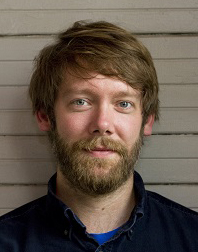 Rutherford's fiction has appeared in Ploughshares, One Story, American Short Fiction, and The Best American Short Stories. His first book, The Peripatetic Coffin and Other Stories, won the Minnesota Book Award and the Friends of American Writers Award, was a finalist for the Los Angeles Times Art Seidenbaum Award, and received honorable mention for the PEN/Hemingway Award. Rutherford received his MFA in fiction from the University of Minnesota. Before coming to Trinity in 2014, he taught at Macalester College, the University of Minnesota, and at the MFA program at Hamline University.
Skardal specializes in nonlinear dynamics, stochastic processes, and complex networks and teaches courses in applied mathematics, dynamical systems, differential equations, and more. Skardal began his academic career as an undergraduate at Boston College, where he studied mathematics and computer science. He earned his Ph.D. at the University of Colorado at Boulder, specializing in nonlinear dynamics, stochastic processes, and complex networks. He then spent two years as a postdoctoral research fellow in Barcelona, continuing work in similar areas. Skardal has been a Trinity faculty member since 2015.
Full Professors and Professors Emeriti
In February, the Board of Trustees recognized the promotion to full professor of Shafqat Hussain, in anthropology, and Todd Ryan, in philosophy.
The board also voted at its April meeting to award emeriti status to several faculty members who have retired or are retiring this year: Raymond Baker; Lesley Farlow; Gerald Gunderson; Michael Lestz '68, P'13, '19; Craig Schneider; Mark Silverman; and Michal Ayalon.
Trinity College President Joanne Berger-Sweeney, writing on behalf of the Board of Trustees, said, "Congratulations and thank you to all of these outstanding faculty members. Your work is at the heart of what makes Trinity an exceptional educational institution and community."