The Legacy That Can't Be Squashed
Trinity College may be a small liberal arts college in New England, but it has a towering reputation in the world of squash.
Trinity formed its first squash team in 1941 and now is celebrating its 75th season (the team did not compete for four years during World War II). "There aren't a lot of places where a particular sports program transcends the institution," says Director of Athletics Drew Galbraith. "Trinity squash is one of those things."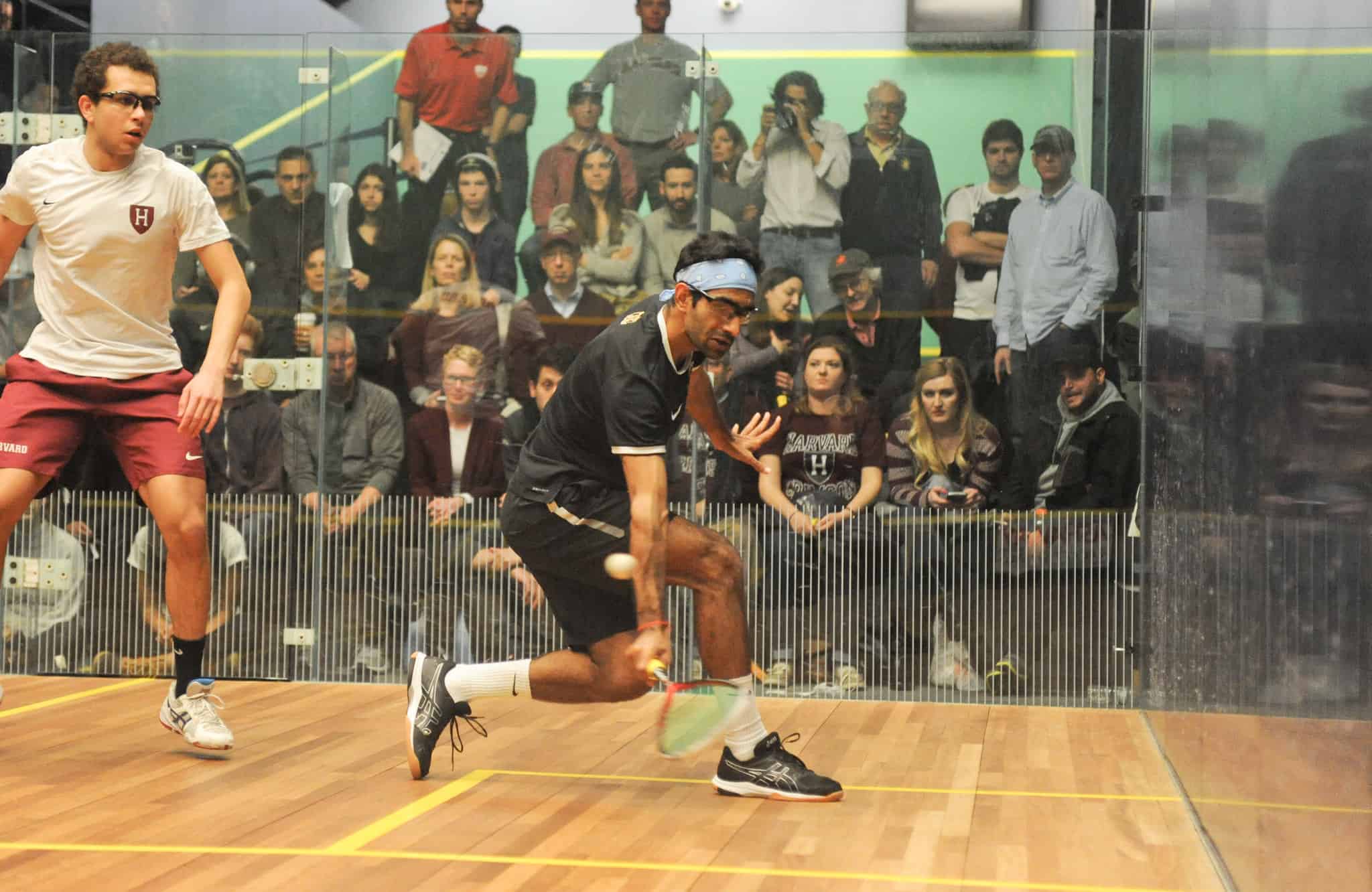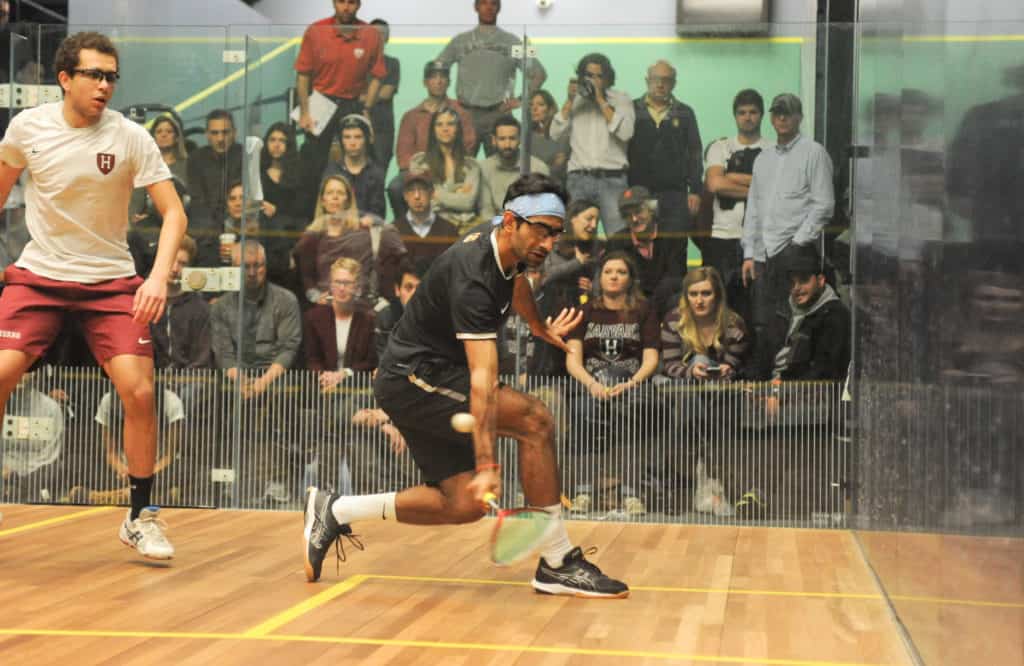 The men's team gained national attention for an unprecedented run of consecutive wins from February 1998 to January 2012. The team won 252 matches in a row, the longest winning streak in college sports history—so famous it was known simply as "The Streak." National media outlets followed the story, and the world soon came to know Head Men's Squash Coach Paul Assaiante as the winningest college coach ever. Now in his 26th season at Trinity, Assaiante also coaches Team USA, which most-recently dominated the 2019 Pan American Games. The USA Men's Team finished a best-ever sixth at the 2011 World Championships under his guidance.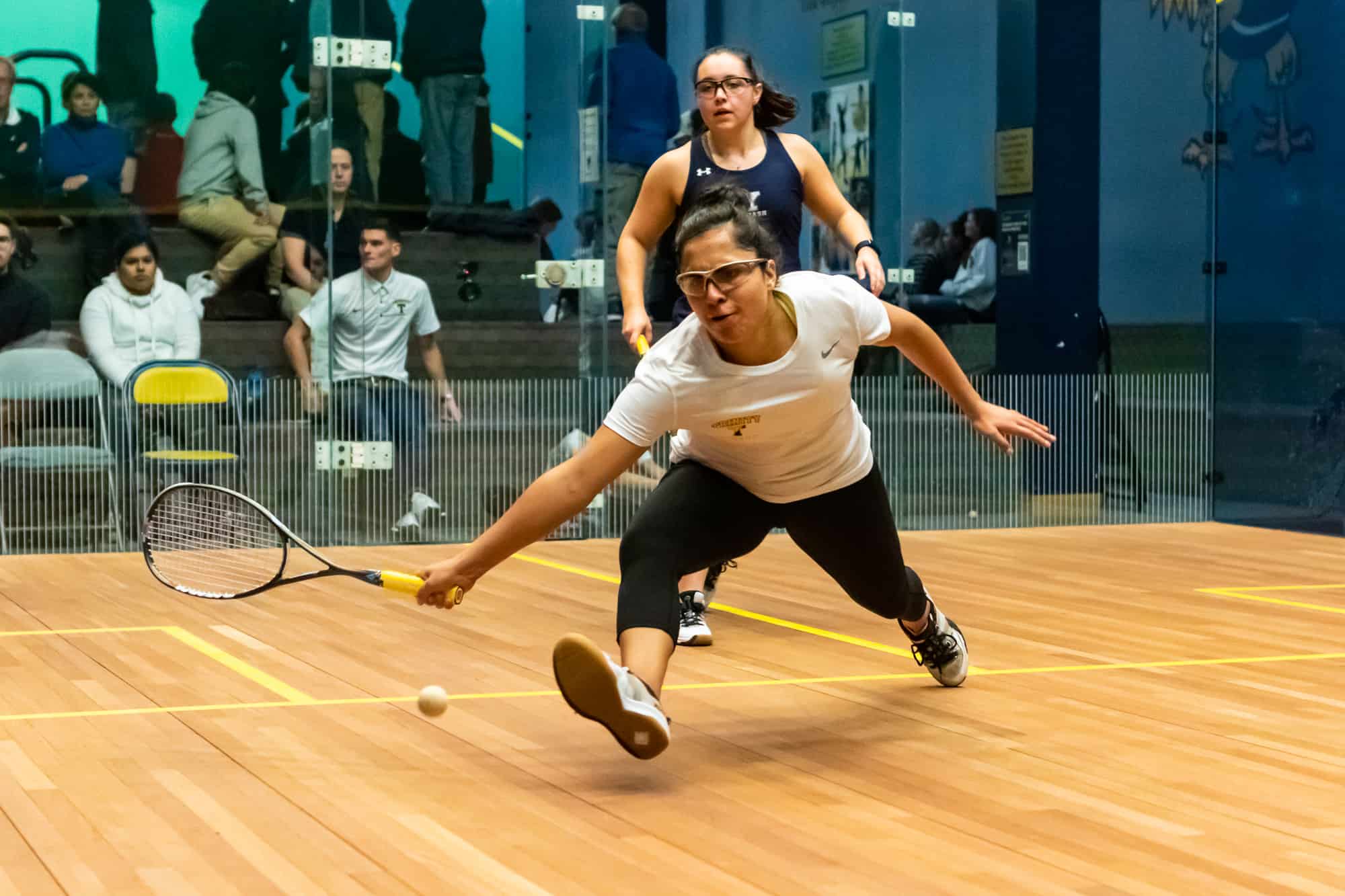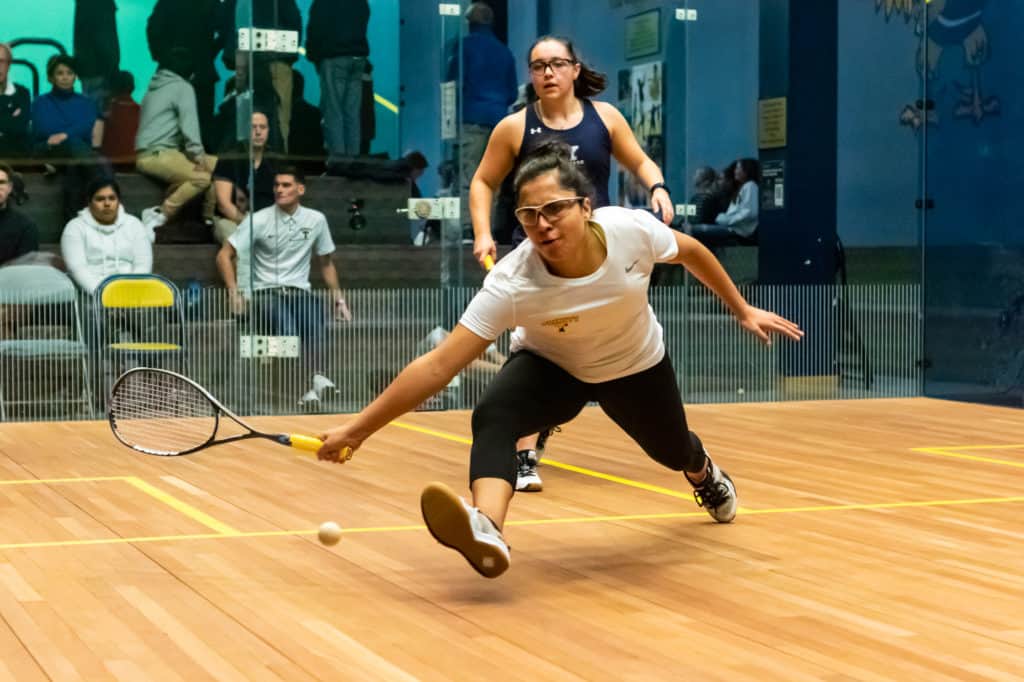 Assaiante has earned praise well beyond the squash world, including from New England Patriots Head Coach Bill Belichick P'15, who played squash while attending Wesleyan University. "[Assaiante] has motivated his players to work hard, to get the most out of their ability, and to buy into the team concept," he says. Belichick knows something about leadership, his team capturing a record six Super Bowl wins under his tenure as head coach.
The Trinity women's squash team has had its own success since entering the court in 1972. The inaugural team won the national championship, and, since then, women's squash has won College Squash Association (CSA) national titles in 2002, 2003, and 2014. Head Women's Squash Coach Wendy Bartlett, in her 36th season at Trinity, was inducted into the CSA Hall of Fame in 2019. "You have to train so hard and be psychologically so strong," says Bartlett, who likens the game to "playing physical chess."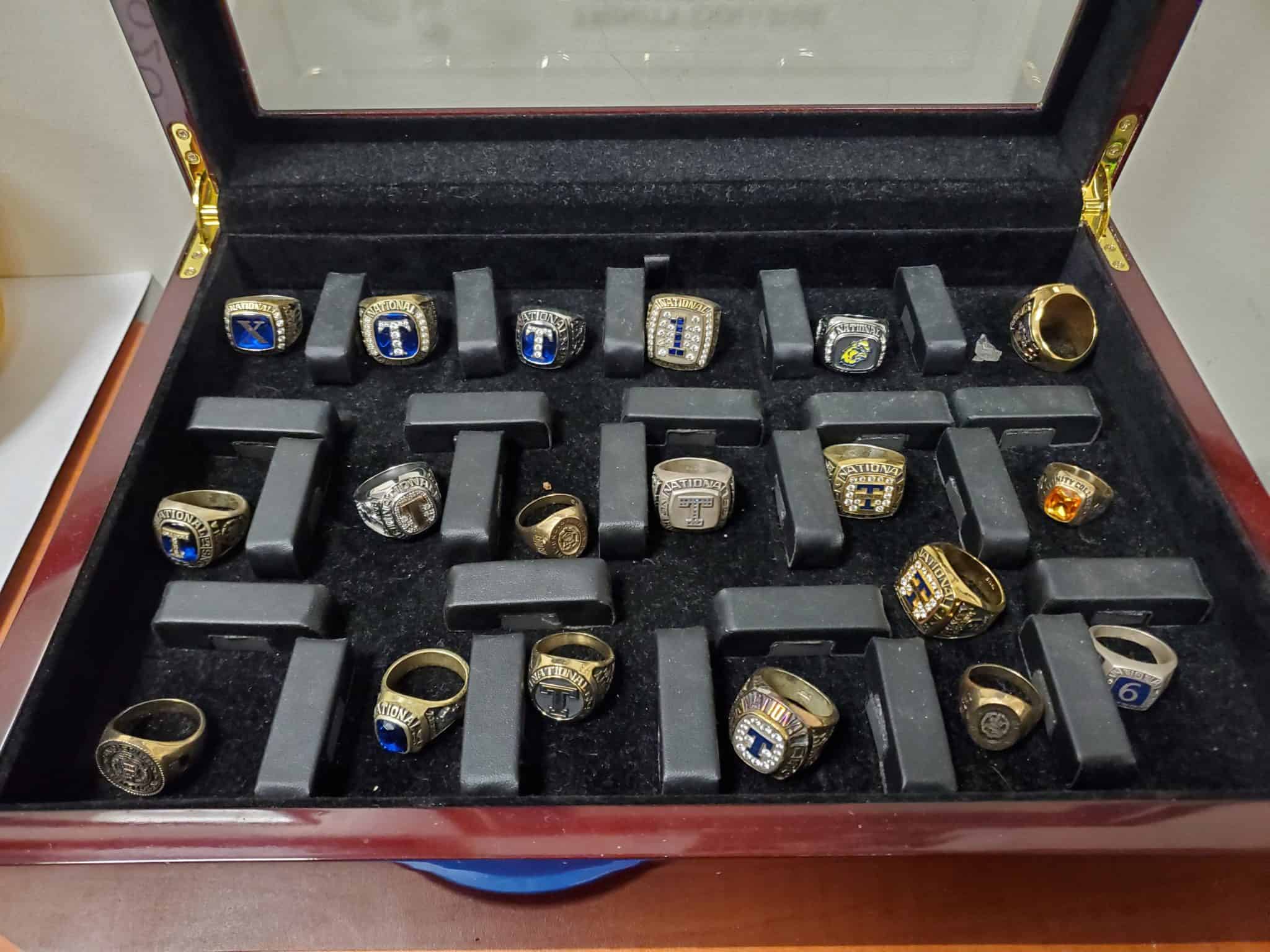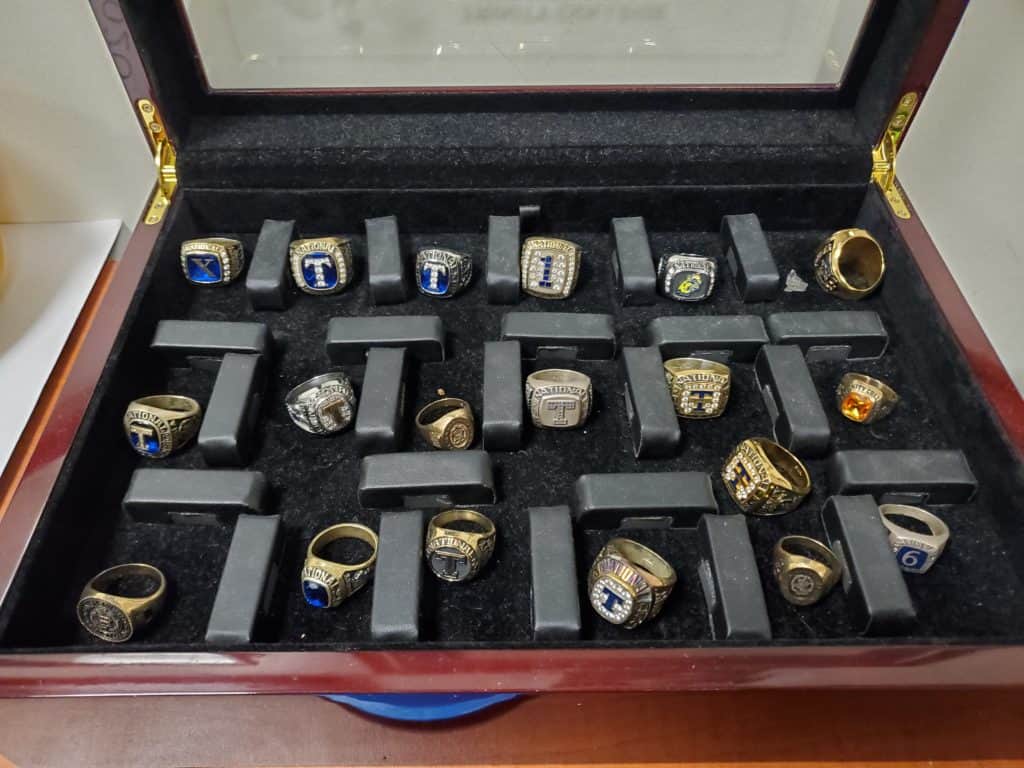 Earlier this month, both the men's and women's teams brought home their 14th consecutive New England Small College Athletic Conference (NESCAC) championships.
Both Bartlett and Assaiante bring a holistic approach to the game. "You get to teach more when a person loses," says Assaiante, who also serves as head coach of the U.S. National Team. "I want them to hate losing. I want it to taste terrible to them, but then I want them to move forward and let it go."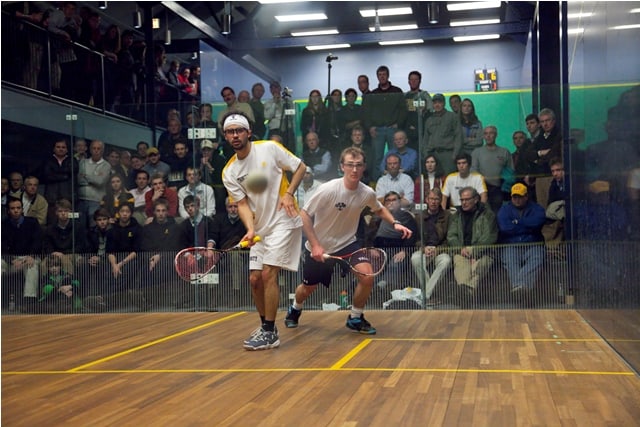 In 1998, both teams started recruiting international players, and students began applying to the "Little Ivy" from countries including Sweden and South Africa. Senior Andrew Lee '20 hails from Malaysia, where squash is extremely popular. When it was time to choose a college, Lee decided he wanted to do something different. "The U.S. is well-known for making dreams come true," he says. At age 16, Lee played in an international squash tournament in New York, where he met Assaiante. Says Lee, "I've never come across a person who could motivate me as much as he can."
"She teaches us to push through limits, not only for ourselves but for our teammates."
Sophomore Amina Taher '22 started playing the game at the age of six in her home country of Egypt. She credits Bartlett for helping her come to Trinity. "I see Wendy more than I see anyone else in my life right now," she says. "She teaches us to push through limits, not only for ourselves but for our teammates."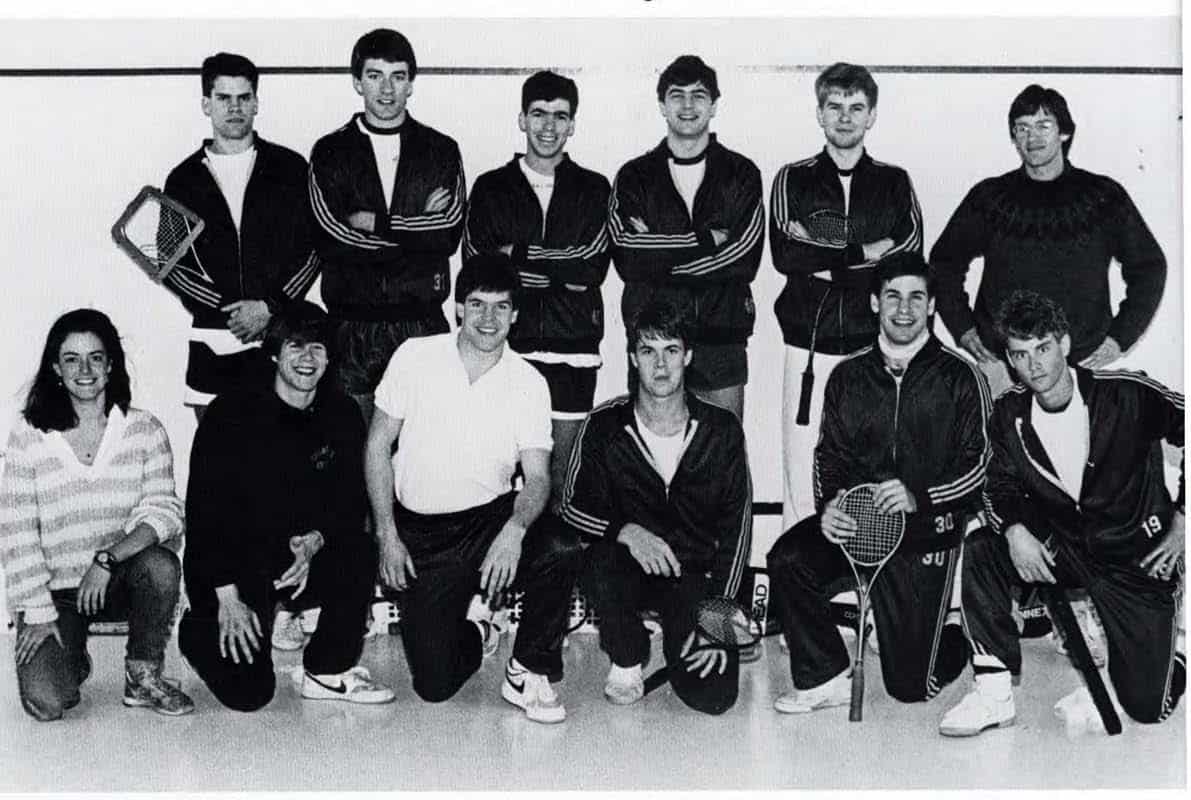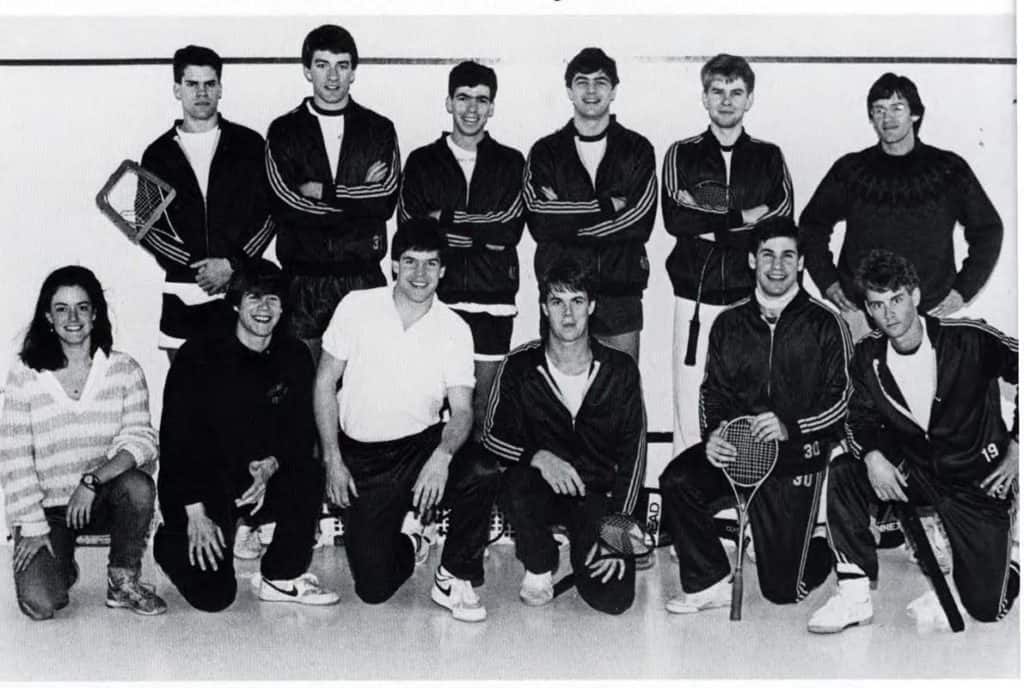 J.D. Cregan '86 first discovered the sport during high school. "My hockey friends and my baseball friends had no idea what squash was," he says. "It's a high-energy sparring match. It was very competitive—I loved it." Thanks to two older friends from Rhode Island, Cregan came to Trinity, and in 1985, their team closed the year ranked second in the nation.
Manek Mathur '09, now ranked as one of the top three professional squash players in the world by the Squash Doubles Association, played the game while growing up in Mumbai, India. "When I was about 10, I watched a professional tournament and fell in love with the sport," he recalls. Mathur notes that squash has not always been a sport available to everyone. "That is changing very rapidly," explains Mathur. "I'd love to see it open up more to make it accessible for the average child to get out there."
Capitol Squash: Expanding the sport's reach and empowering youth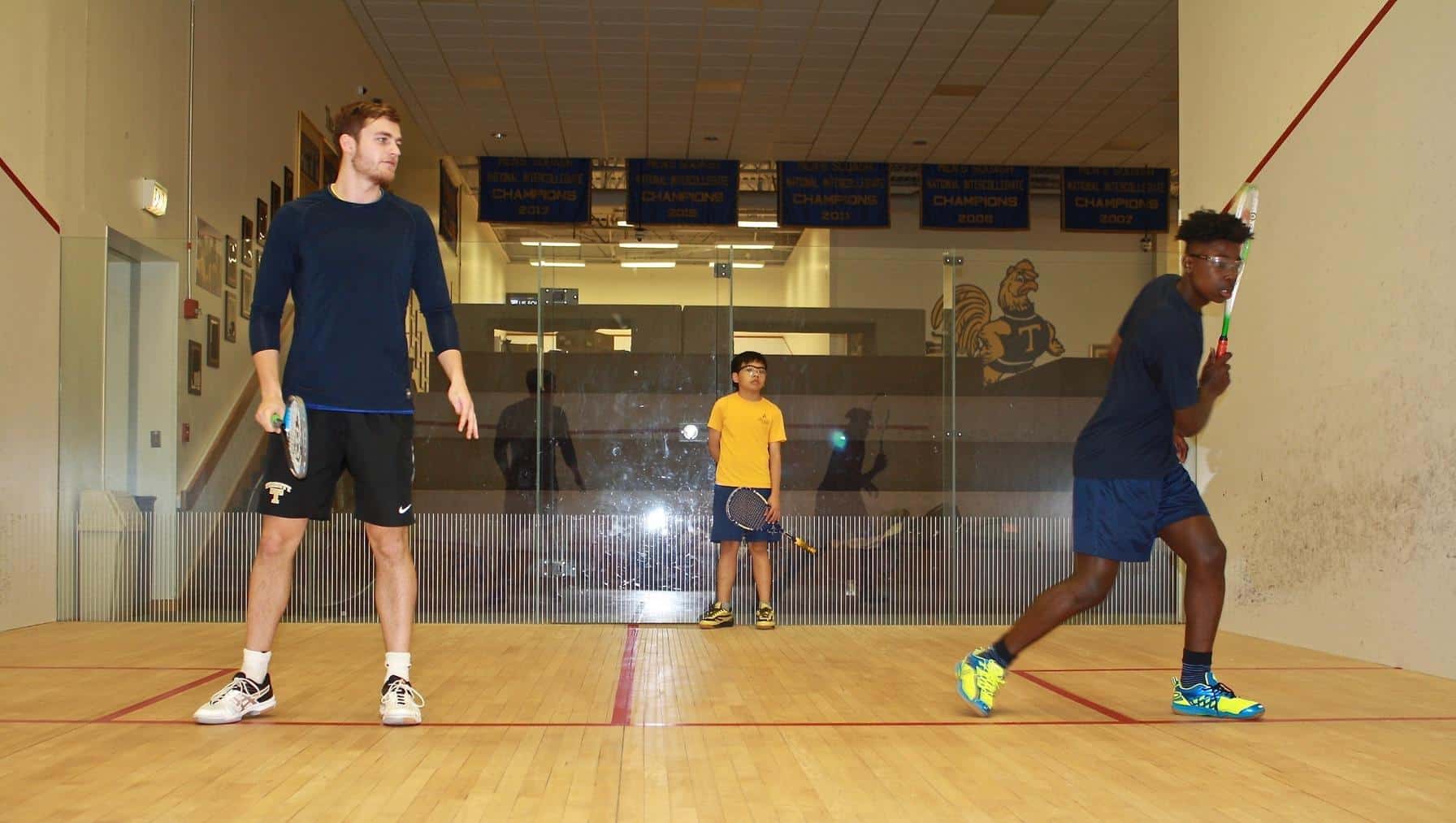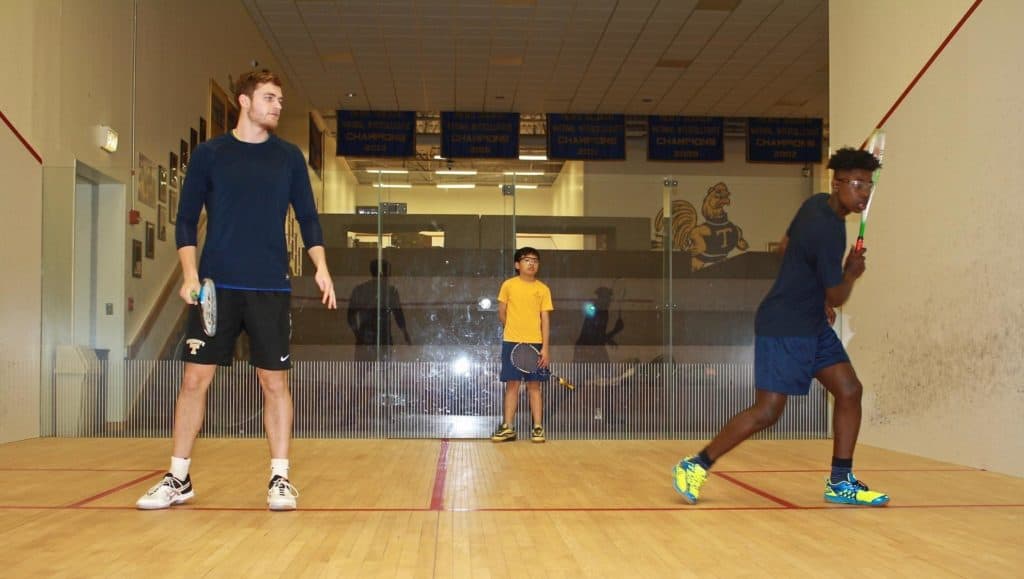 Many of Trinity's student-athletes and alumni, including Lee and Cregan, are doing their part to extend squash to a broader audience. Both players volunteer as mentors in urban squash programs, a network of about 20 independent nonprofit entities that teach students the game of squash while providing academic mentoring and community service activities. Lee volunteers with Capitol Squash, which works with students from Hartford schools on Trinity's campus. "I decided that I wanted to contribute some of my time to help the kids because squash has given me so much in my life," says Lee.
The partnership with Capitol Squash is part of the teams' steady growth at Trinity. "We need a bigger space in order to keep growing—it's become so popular," explains Bartlett. For that reason, Trinity has embarked on an athletics fundraising effort that counts new squash courts among its priorities and will provide a permanent home for Capitol Squash.
The growth of Trinity squash can be credited, in part, to the way a program's legacy can foster connections locally and across the globe. Notes Belichick: "Successful teams provide a lot of great memories, relationships, and lessons learned that will stay with us forever."
Written by Michelle Monti '89