Back to News
Trinity students and alumni deepen their connections to Hartford through the Obama Foundation's Community Leadership Corps
Hartford
posted
by Andrew J. Concatelli
Several Trinity College students and recent alumni are among the 100 young people from the Hartford area taking part in the Obama Foundation's Community Leadership Corps (CLC) this summer.
Jenna Behan '19, Kayla Betts '21, Brian Nance '16, M'19, and Courtney Roach '16 have each been working on group projects that address opportunities and challenges in the Hartford community. (Read about three more current Trinity students who are part of the CLC here.) The six-month program for participants from the ages of 18 to 25 includes three local in-person trainings, mentorship and online coaching, and funds to support the team projects, which began taking shape in June.
Jenna Behan '19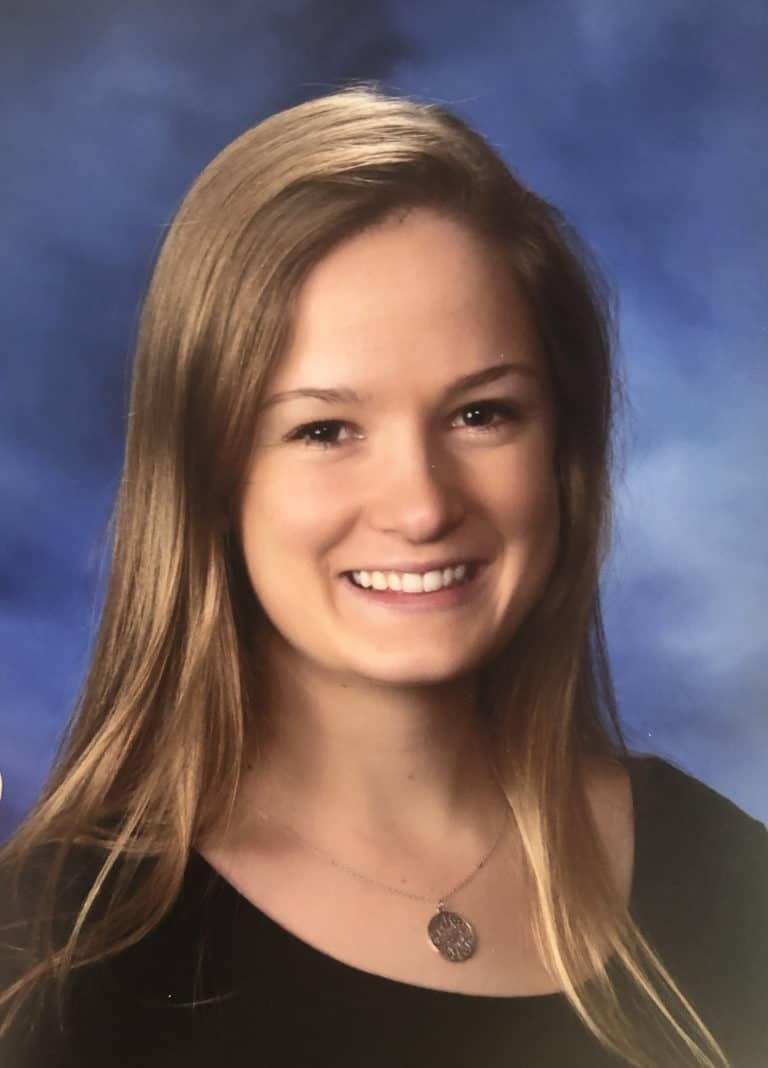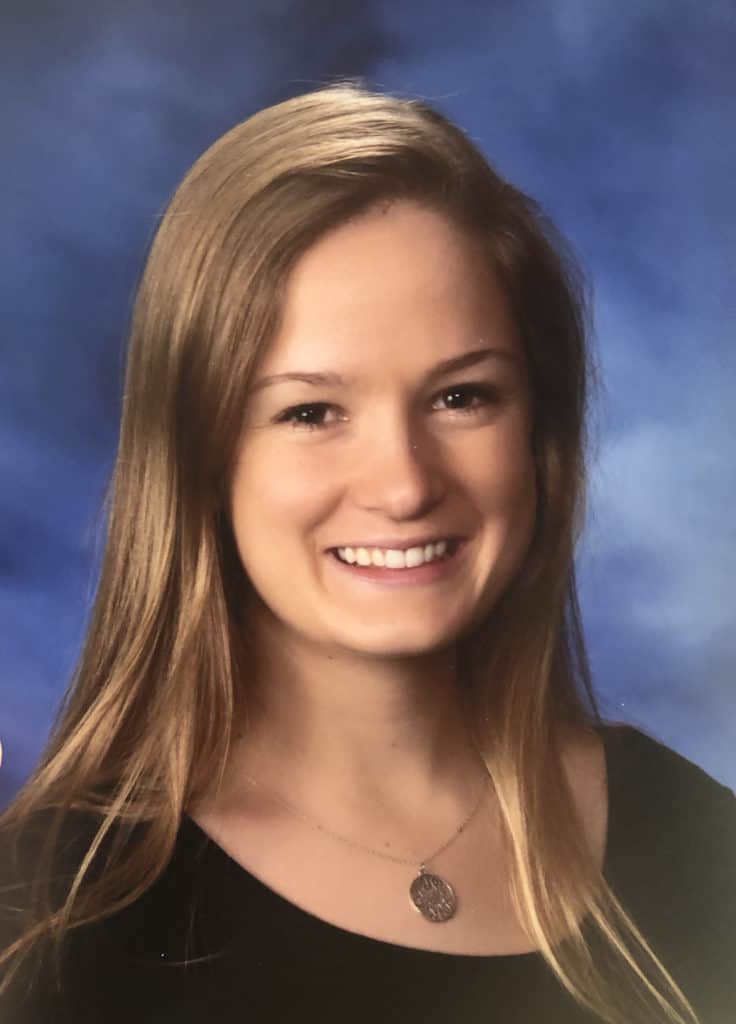 A West Hartford resident who graduated in May with majors in urban studies and English, Behan said that she applied to the CLC because it seemed like a unique and effective way to get involved with the community. "With the program's organic method of design, there is a huge emphasis on asking the community what they need, rather than assuming you know the answer," Behan said. "We are focused on truly listening and internalizing the information that we are receiving."
Behan said that her group plans to incorporate mental health and education in their project. "This has been an incredible experience that has deepened my understanding of community outreach, and I hope to continue having a positive impact on my community," she added. Behan is currently working at Verogy, a solar technology company in downtown Hartford.
Kayla Betts '21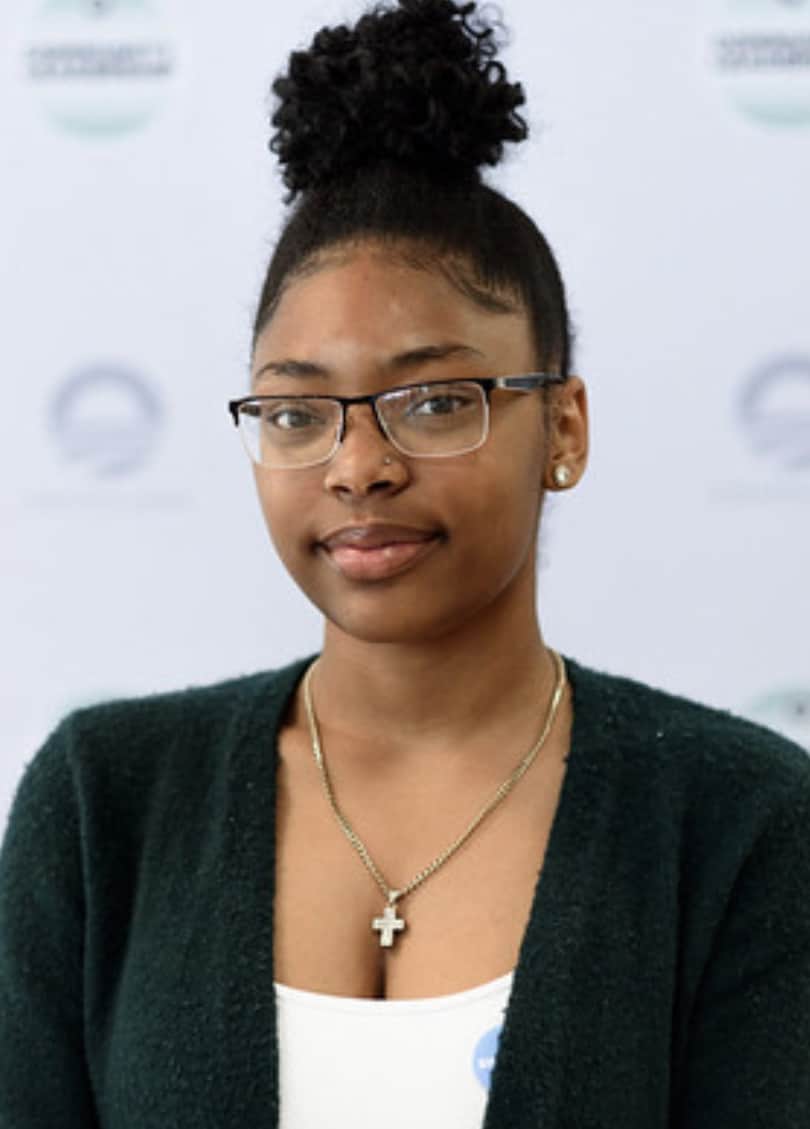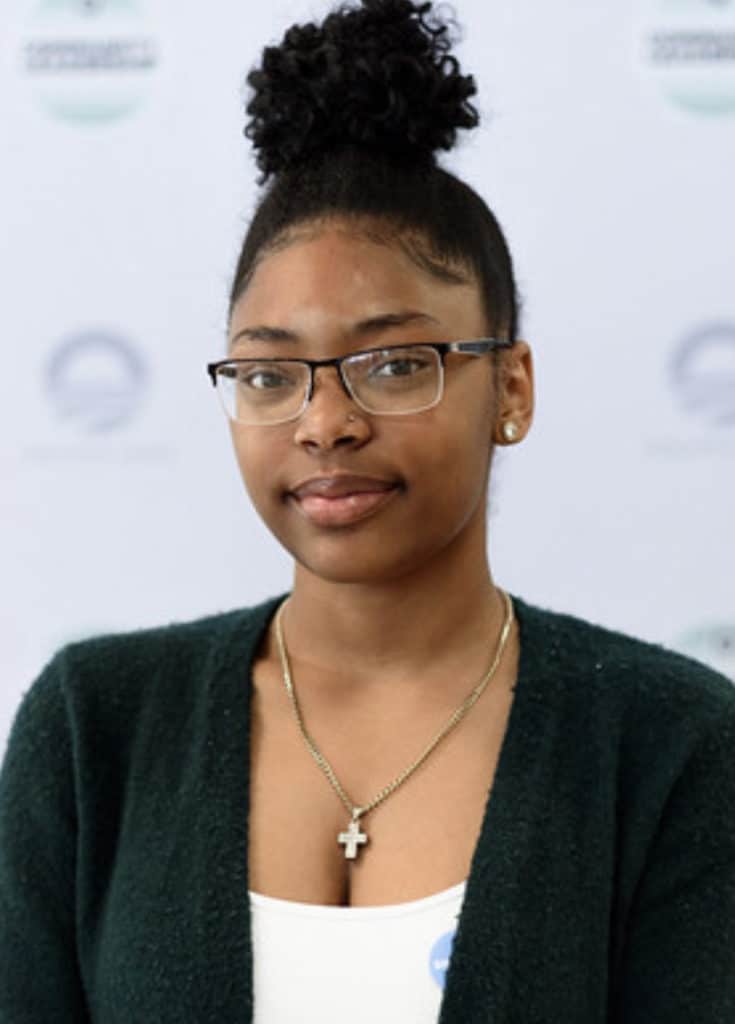 Betts, who is a neuroscience major from Hartford, said that her group plans to work with local youth to create a safe space where they can earn community service hours and take advantage of career preparation tools like resume-building and interview tips. "This project is important to me because youth should have a place where they can feel comfortable and learn information that will benefit them in the future," Betts said.
"Being a member of the CLC will influence my path going forward because it will motivate me to be the change I want to see in my community, as well as to help me do things I once wouldn't have been comfortable with," Betts added. "I have learned how to tell your own personal story in an effective way, and how to navigate one-on-one interviews when interacting with the community that you want to help."
Brian Nance '16, M'19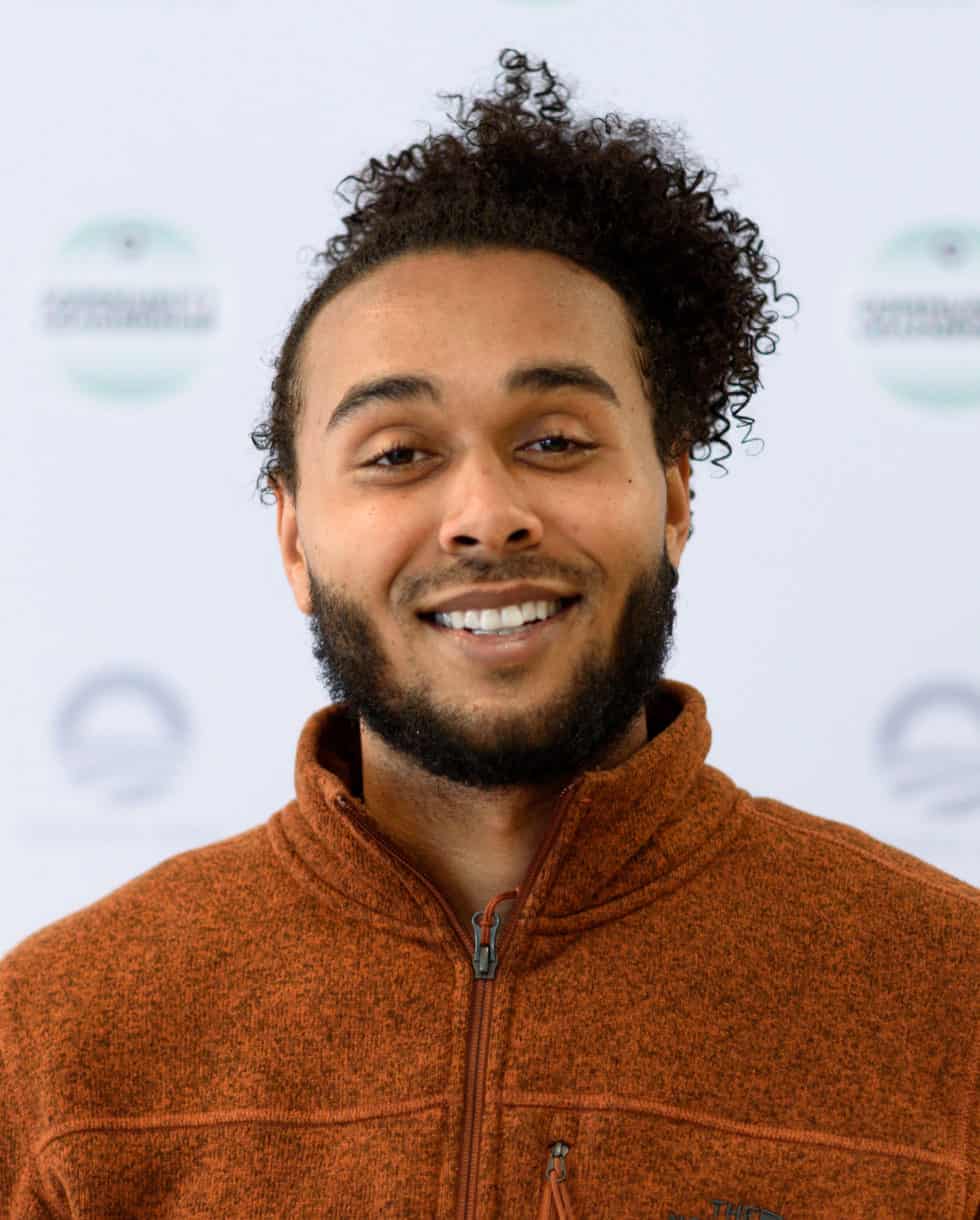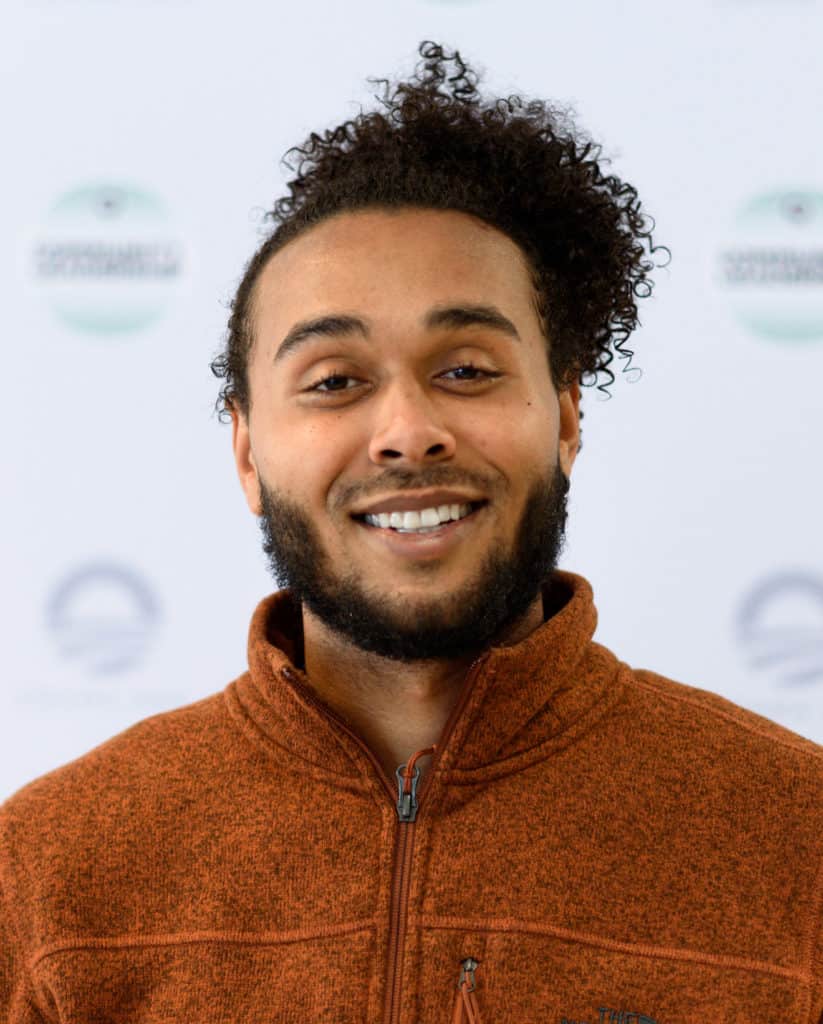 Nance, who is from Rocky Hill, Connecticut, and earned both a bachelor's in public policy and law and a master's in public policy from Trinity, said that he applied to the CLC to become a more informed and effective community agent. "My team will be working on food insecurity. We will speak with residents, local food banks, and other organizations or individuals to identify ways in which we can alleviate the array of food insecurity issues that plague the city," Nance said.
"I find that being a member of the CLC will allow me to be more cognizant of the small steps that need to be taken, in Hartford and other cities alike, to lead to holistic progress," Nance added. "There are many like-minded individuals in this program who wish to see Hartford excel, and I see this experience allowing for grassroots efforts to gain momentum and aid in Hartford's reemergence." Nance is currently an adjunct instructor at Case Western Reserve University in Cleveland, Ohio.
Courtney Roach '16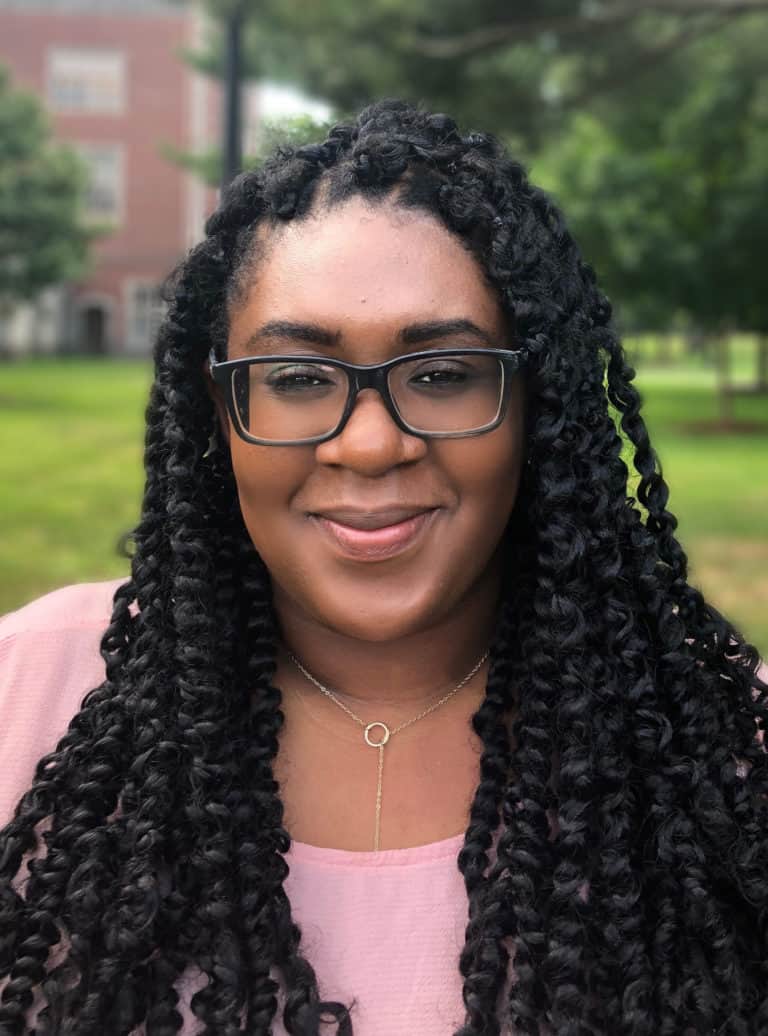 A native of Brooklyn, New York, who majored in urban studies, Roach is now senior assistant director of admissions at Trinity. "I began to embrace the city of Hartford during my time here as an undergrad, and since graduating, I've been actively looking for new ways to get involved," Roach said. "The CLC provided me the perfect opportunity to learn more about the city's challenges and connect with other young leaders."
Roach said that her group would like to work with high school students and young professionals in the community and connect them to the academic and professional resources that already exist within the city. "I think the CLC will provide me the tools to become a more engaged and active member of my community," she added. "I love working with people, and this program has already provided me with tools and resources to work with people who I might have differences with, and to learn to find a common ground."
Applicants were selected for the CLC based on four main qualities: leadership potential; community investment; adaptability; and alignment with Obama Foundation values, which include teamwork, humility, integrity, inclusivity, stewardship, fearlessness, and imagination. The Obama Foundation says that CLC members will gain valuable skills in community organizing, design thinking, and project management.
Trinity College Vice President for Enrollment and Student Success Angel B. Pérez said, "The Obama Foundation was clearly looking for engaged students with strong values who are passionate about making a difference in their communities."
The in-person trainings in Hartford will continue in August and November. After the program is completed, CLC members will become a part of the alumni network and can connect with other leaders around the globe. The CLC launched in 2018 in Chicago; Columbia, South Carolina; and Phoenix, Arizona. This year, the CLC is taking place in Chicago—the home of the Obama Foundation—and in Hartford, which is home to a large population under 25 and dozens of organizations doing youth- and civic-focused work.