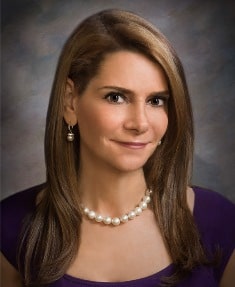 Liz Elting, founder and CEO of the Elizabeth Elting Foundation, is a New York-based philanthropist and businesswoman recognized for her entrepreneurship and focus on developing women business leaders. She co-founded TransPerfect, the world's largest provider of language and business solutions, a company with more than $700 million in revenues and more than 5,000 employees in more than 90 cities around the globe.  
 Elting earned a B.A. in modern languages—French and Spanish—from Trinity and an M.B.A. from New York University. Her numerous accolades include the Distinguished Alumnae Award from NYU Stern's Women in Business, the Women Worth Watching Award from Diversity Journal, the Enterprising Women magazine Enterprising Women of the Year Award, and the National Organization for Women (NOW) Women of Power & Influence Award. In addition, Elting has been named one of Forbes' Richest Self-Made Women for the past five years. Elting has been profiled in numerous books, including The New York Times best seller Succeed on Your Own Terms (McGraw-Hill), and is featured regularly in the media, including The New York Times, The Wall Street Journal, Forbes, and Crain's New York Business. In 2017, she founded the Elting Family Research Fund to support initiatives for the International Waldenstrom's Macroglobulinemia Foundation.  
 Elting serves on Trinity's Women's Leadership Council's Founders Council and was awarded the college's Alumni Medal for Excellence in 2007 and the Gary McQuaid Award in 2017. She serves on the board's Enrollment Subcommittee. Elting and her husband, Michael Burlant, have two sons and reside in New York City.