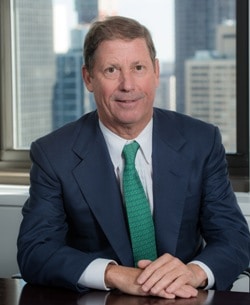 Peter Duncan has more than 30 years of experience in commercial real estate acquisition, financing, repositioning, management, and leasing, all at George Comfort & Sons, Inc. He is the controlling partner of the company and its president and CEO. Since taking over leadership of GCS in the early 1990s, he has acquired and redeveloped most of the company's owned properties, totaling more than $5 billion in value. He is integrally involved in the leasing and renovation of all of the company's assets. 
 Duncan is a licensed commercial broker in New York and New Jersey and is a member of the Real Estate Board of New York (REBNY) and board member of both the Realty Foundation of New York and Phipps Houses, as well as other not-for-profits. He is a member of the Comprehensive Campaign Subcommittee and Information Services and Facilities Subcommittee.  
 Duncan earned a B.A. in American studies from Trinity. He and his wife, Chris, reside in Rye, New York, and have three grown children: Hadley '13, Parrish '14, and Peter.