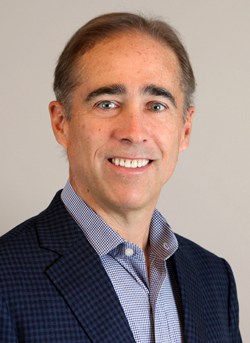 Craig G. Vought is managing director and co-founder of Broadreach Capital Partners, a real estate investment firm focused on the development, acquisition, and asset management of commercial and hotel properties. Together with the company's other principals, Vought oversees the activities of all of Broadreach's discretionary investment funds and direct real estate investments. Prior to Broadreach, Vought was co-CEO of Spieker Properties, where he had oversight of the strategic direction of the company and its capital markets and investment activity. He previously had served as Spieker's chief financial officer. Before Spieker's IPO in 1993, Vought was a partner in Spieker Partners, where he developed, leased, and managed commercial property. He began his real estate career with Trammell Crow Company in 1986; his first positions after graduating from Trinity were at Chase Manhattan Bank and E.F. Hutton & Co. 
 Vought earned a B.A. in economics from Trinity and an M.B.A. from The Wharton School at the University of Pennsylvania. He previously served as a member of the Board of Trustees of Equity Office Properties Trust. He is chair of the Finance Subcommittee and a member of the Enrollment Subcommittee.  
 Vought and his wife, Marie P'17, live in Atherton, California, and have three children, including Andrew Vought '17.