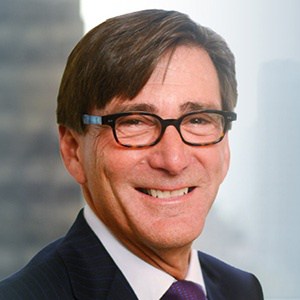 James W. Cuminale graduated Phi Beta Kappa from Trinity College in 1975 with a B.A. in history and received his J.D. from Vanderbilt University in 1978. He is general counsel at PJT Partners, a financial services and mergers and acquisitions advisory firm in Manhattan. Prior to that, he served as chief legal officer of The Nielsen Company, the world's leading market research firm. Before joining Nielsen, he was executive vice president and general counsel of PanAmSat, the world's leading carrier of TV channels. Prior to that, he was a partner at Ivey, Barnum & O'Mara in Greenwich, Connecticut. 
 Previously a member of Trinity's Board of Fellows, Cuminale was one of the first supporters of the Summit Scholarship initiative, which provides current-use, merit-based aid to some of Trinity's highest achieving students. He established an endowed scholarship, the Cuminale Family Scholarship Fund, to further support students at Trinity, and he was the featured speaker at the College's annual Scholars Reception. He is a member of the Audit and Risk Committee as well as the Investment Subcommittee and Student Life Subcommittee. 
Cuminale and his wife, Cynthia A. Cuminale, P'09, are residents of Darien, Connecticut. Their daughter, Jennifer Cuminale '09, is a Trinity College alumna.