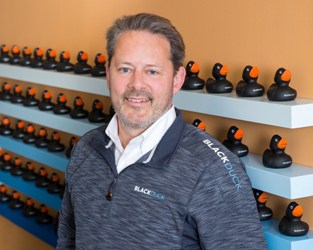 Lou Shipley is a senior lecturer at Harvard Business School, where he teaches classes in entrepreneurship. As CEO of Black Duck Software from 2013 through 2017, Shipley led the company's transformation into a global software security leader. In 2017, the firm was acquired by Synopsys, the world's 13th-largest software company. Earlier in his career, Shipley was CEO of Reflectant Software (acquired by Citrix Systems) and Turbonomic (acquired by IBM). He joined his first pre-revenue software start-up, Avid Technology, in 1990 and lived in Japan while managing Avid's Asia-Pacific business. Shipley serves on the boards of Wasabi Technologies, Fairmarkit, CustomerGauge, Leapwork, and Alyce.
Shipley earned a B.A. with honors in economics from Trinity, where he was a member of the men's ice hockey team. As an undergraduate, he studied abroad at the London School of Economics. Shipley went on to earn an M.B.A. from Harvard Business School. As a trustee, Shipley serves on the Alumni Relations Subcommittee. He also served on the Campaign for Trinity's Future, chaired the Annual Fund Committee, advised the College's Career and Life Design Center, and was a founding member of Trinity's Entrepreneurship Center.
Shipley and his wife, Amanda Clarke Shipley, have three children and reside in Andover, Massachusetts.