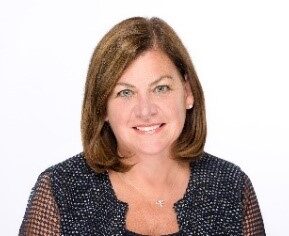 Lisa Bisaccia retired in February 2021 as executive vice president and chief human resources officer for CVS Health, a position she held since 2010. In that role, she had responsibility for all strategic human resources functions across the company—which is ranked in the Fortune Top 5 and has almost 300,000 employees across the country—and drove multiple strategic initiatives. She also oversaw CVS Health's Corporate Social Responsibility and Philanthropy department, which includes the CVS Health and Aetna Foundations. Bisaccia's career in human resources spanned more than 40 years and included leadership roles in the banking/financial services, health care, and retail industries. Prior to joining CVS Health, she held a senior human resources position with FleetBoston Financial as the global head of compensation and benefits.
Bisaccia serves on the National Board of Governors for the Boys & Girls Clubs of America and is the immediate past national chair for Go Red for Women, the American Heart Association's signature women's initiative designed to increase women's heart-health awareness. She has served as a director of Aramark Corporation, as a member of the Board of Directors of the HR Policy Association and of the American Health Policy Institute, and as a vice chair of the Center for Executive Compensation. Bisaccia also is a former member of Trinity's Board of Fellows.
Bisaccia earned a B.A. in modern languages from Trinity and an M.B.A. from the University of Connecticut. She also received an honorary doctorate in business administration from Bryant University. Bisaccia and husband Robert Naparstek, M.D., live in Providence and Narragansett, Rhode Island. They have two adult children.​