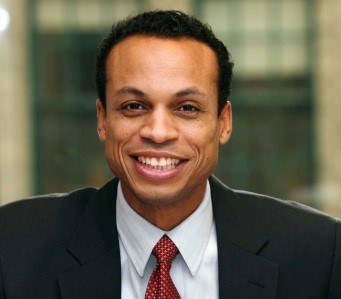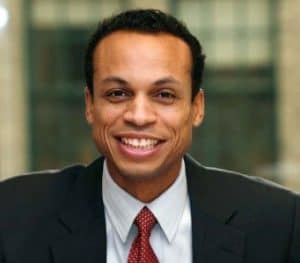 Shawn T. Wooden was sworn in as Connecticut's 83rd state treasurer on January 9, 2018. He previously spent 21 years as an investment attorney focused on public pension plans. Wooden worked in key roles for the mayor of Hartford and the state commissioner of social services. A former president of the Hartford City Council and Connecticut state director of Project Vote, he also served on the Connecticut Citizen's Ethics Advisory Board overseeing the Connecticut Office of State Ethics and worked in the AFL-CIO's Office of Investment in Washington, D.C. Wooden was recognized as a Connecticut Super Lawyer for securities and corporate finance, business/corporate. Pensions & Investments named him one of the "25 Investment Professionals to Watch," and Savoy Magazine identified him as one of the most influential black lawyers in the country.  
 Born and raised in Hartford, Wooden graduated from Trinity College with a B.A. in history and a J.D. from New York University School of Law. He serves as chair of Governance Committee and as a member of Audit and Risk and Executive and Planning Committees. 
 Wooden is the father of two teenage sons.