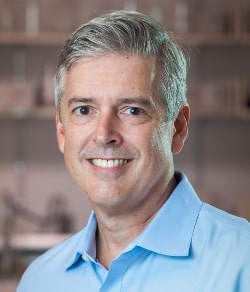 Richard W. "Rick" Wagner is a biotechnology entrepreneur with more than 25 years of experience in science and management roles. He is the founder, president, and CEO of X-Chem, Inc., a company formed in 2009 to develop a new, pioneering platform in small molecule drug discovery. He is also a founder and on the board of two spin-off companies from X-Chem: X-Rx, Inc., developing therapeutics in fibrosis and cancer, and Xios, Inc., focused in the area of immuno-oncology. Prior to these endeavors, Wagner was involved in science and leadership positions at a number of biotechnology companies, including Praecis Pharmaceuticals and Gilead Sciences. 
 Wagner earned a B.S. in biochemistry from Trinity and a Ph.D. in chemistry from Brown University. He was a National Cancer Institute postdoctoral fellow at The Wistar Institute/University of Pennsylvania in Philadelphia, where he trained in molecular and cellular biology. Wagner previously served Trinity College as a member of the Board of Fellows. Wagner serves as Chair of the Enrollment Subcommittee and a member of the Marketing and Communications Subcommittee.  
 Wagner and his wife, Martha Wagner P'18, have three children, including Will Wagner '18, and live in Cambridge, Massachusetts.