Watkinson Library Institute
Applications for May 15-17, 2024 are now open.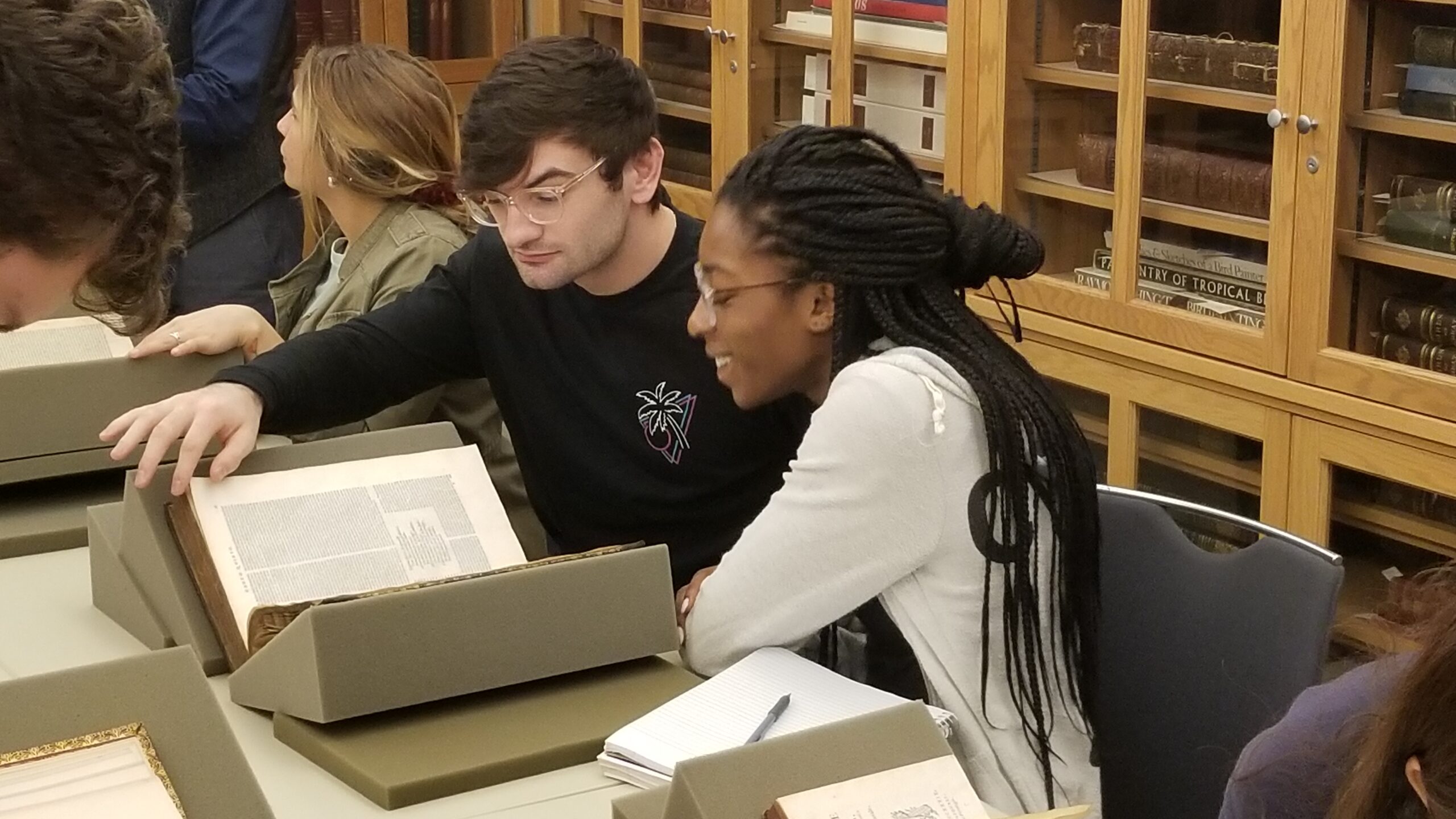 Are you interested in incorporating special collections and archival materials into your courses but unsure how to do that? Or are you already doing this but want to enrich and deepen the experience for you and your students?
Consider applying to the Watkinson Library Institute.
In this two-and-a-half-day workshop, we will explore strategies for successfully integrating special collections and archival materials into classroom settings.
The goals of the Institute are as follows:

(1) Engagement with the teaching mission of a liberal arts school through examples of actual courses.
(2) Specific hands-on tutorials and discussions about teaching tools to facilitate teaching of subjects such as paleography, book history, and archival practice, among many other topics.
(3) Outreach to departments and faculty members who have not traditionally taught with special collections materials, or those which represent current trends in DEI frameworks.
Eligibility:
Preference given to Trinity College instructors (faculty or staff), but consideration given to instructors at other institutions (including 9-12 and higher educational) from Connecticut, Massachusetts, Rhode Island, New Hampshire, New York, or Vermont.
Stipend:
Successful applicants will receive a $500 stipend for participation in the workshop.

Faculty at Watkinson Library Institute (for 2024)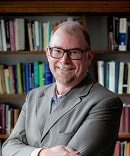 Eric Johnson-DeBaufre, PhD (English, Boston University, 2012), Rare Books and Special Collections Librarian, Watkinson Library, Trinity College Library (Hartford, CT)
Eric Johnson-DeBaufre joined the Watkinson Library staff in 2019 after working as the librarian for the Robbins Library of Philosophy at Harvard University for six years. Prior to his career as a librarian, he taught English literature, specializing in 16th and 17th century British literature, at several small liberal arts colleges. Eric has a background in early modern manuscript and print culture. Eric has received a Mellon Fellowship for the study of English Paleography at the Folger Shakespeare Library, and has taken several courses at Rare Book School, including Descriptive Bibliography with David Whitesell. Most recently, he attended the Rare Books Workshop at Texas A&M where he practiced paper making, casting and setting type, and printing on a reproduction 18th century press. As the Rare Books and Special Collections librarian for Watkinson, his work engages four overlapping interests: making Watkinson's rare and unique materials publicly accessible, supporting their educational use, promoting broader engagement with them, and preserving them for future generations.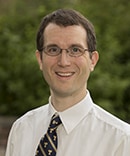 Eric Stoykovich, PhD (History, University of Virginia, 2009), Manuscript Librarian and College Archivist, Watkinson Library, Trinity College Library (Hartford, CT).
Eric Stoykovich joined the Watkinson Library staff in 2019 after working for the University of Maryland's Special Collections for three years. Prior to coming to Trinity College, he digitized multi-format cultural resources at the Library of Congress and military records housed at the U.S. National Archives for Fold3/Ancestry. His dissertation in American history from the University of Virginia focused on the intellectual history of agricultural improvers and cattle breeders in the early American republic, looking at how their arguments, mainly in print and in agricultural periodicals, were created and adapted for political purposes. Stoykovich earned a B.A. in history from Brown University and an M.L.S. from the University of Maryland. While earning a Lang Fellowship from the Rare Book School in 2022-2024, he has taken two Rare Books School courses in 2022: The American Book in the Industrial Era, 1820–1940, and Book History, Bibliography, and Humanities Teaching.
To Apply
:
Applications for our May workshop are now open.

Please submit a brief one-page description stating your background in teaching with special collections and interest in attending this workshop, along with a list of pedagogical topics, tools, or concepts that you might wish to have addressed. Please include your name, preferred pronouns, preferred email contact, institutional affiliation, status/position, and number of years in that position.
Applications should be sent to [email protected].
The due date for applications for May is December 15, 2023.
On campus accommodations may be available at Smith House.