General phone and email contact information.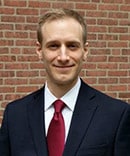 David Andres, Assistant Vice President, and Chief Data & Analytics Officer
David.Andres@Trincoll.edu
860-297-2306
Admissions & Career Services Center 205C
David leads the Analytics and Strategic Initiatives Center (ASIC), which provides analysis, research, and curated data to support a strengthened culture of planning and evaluation across the college.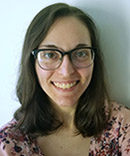 Benny Bauer, Digital Media Librarian​
bryanna.bauer@trincoll.edu
860-297-4061
RLITC 184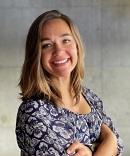 Rosie Beranis, Wellness and Experiential Learning Librarian​
rose.beranis@trincoll.edu
860-297-2477
RLITC A25
Nancy Becerra-Cordoba, Director of Institutional Research, Planning, and Strategy​
860-297-2376
Admissions & Career Services Center 206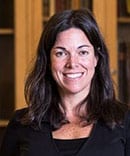 Christina Bleyer, College Librarian, Associate Vice President of Libraries and Digital Learning; Director of Special Collections and Archives, Watkinson Library
860-297-2266
RLITC A70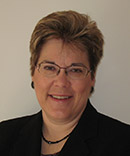 Cheryl Cape, Senior Instructional Designer
Cheryl.Cape@Trincoll.edu
860-297-2109
RLITC 135
Cheryl joined the Educational Technology team as an Instructional Technologist in July 2014, and she is the primary contact person for faculty in the sciences. Her academic background is in Earth science, with experience in GIS, teaching, and academic technology support.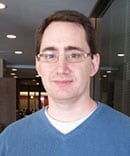 Lucas Carroll, Programmer Analyst
Lucas.Carroll@Trincoll.edu
860-297-2474
RLITC B19
Lucas joined the Enterprise Application Group in November 2014 and supports Peoplesoft and the college imaging and document management software. Before Trinity, he spent 5 years at Southern Connecticut State University implementing a document management solution and a year at ESPN as an ETL developer. He holds a Master's in Information Systems Management from Bowie State University and an MBA from UCONN.
David Chappell, Network and Systems Programmer
David.Chappell@Trincoll.edu
860-297-2114
RLITC B29
David plays a primary role in providing network infrastructure services such as name service, web caching, printing, file serving, and telephony. His areas of expertise are network protocols, Unix and Linux, interoperation with MS-Windows, and cross-platform printing with PostScript.

Michael Cook, Director of Enterprise Applications
Michael.Cook@Trincoll.edu
860-297-2573
RLITC B36
Mike has been a member of Information Technology Services since 1989, primarily supporting the college's administrative applications and offices.
Stephanie Cox, Associate Vice President and Chief Technology officer
stephanie.cox@Trincoll.edu
860-297-2101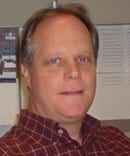 Peter Delaney, Technical Support Specialist
Peter.Delaney@Trincoll.edu
860-297-4121
RLITC B20
Pete joined Information Technology Services in November 2006. His responsibilities include technical support for Trinity's PeopleSoft systems. His prior position was at the Hartford Insurance Company where he was a PeopleSoft Developer on their Financials system. He has been in the IT field since 1983 working in various industries such as banking, retail, and insurance.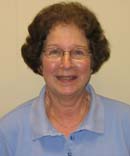 Christine Devanney, Acquisitions Assistant
860-297-5120
RLITC A14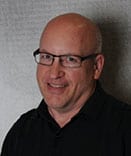 John J. Dlugosz, Director of Media Technology Services
John.Dlugosz@Trincoll.edu
860-297-4182
RLITC 131
Supporting educational technology at Trinity since 1998, John is responsible for the design, installation, and support of instructional technology solutions in classrooms, learning spaces, and public spaces across Trinity's campuses. He coordinates training and support for classroom technology use across the Trinity community and works with facilities and other campus managers on learning space maintenance and development.
Sean Donnelly, Media and Computing Specialist
Sean.Donnelly@Trincoll.edu
860-297-2308
RLITC C13
Sean shares his time between Media Technology where he does classroom and event support and Distributing Computing where he assists the technicians with printing and computer-related issues.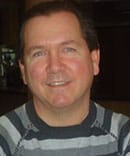 Philip Duffy, Director of Print and Media Services
Philip.Duffy@Trincoll.edu
860-297-2423
RLITC C7
Phil is responsible for coordinating special event servicing and is involved with the college's on campus video production. He has been a member of the staff since 1985.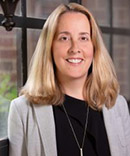 Kristen Eshleman, Vice President for Library and Information Technology Services
kristen.eshleman@Trincoll.edu
860-297-2525
RLITC Room 256
Kristen is a key member of the college's senior administration, providing leadership of the merged LITS organization. She collaborates with fellow cabinet members, as well as with faculty, staff, and students, to advance the strategic goals of the college.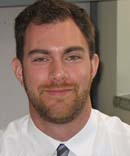 Todd Falkowski, Catalog Librarian
860-297-2271
RLITC A32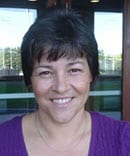 Lurdes Fernandes, Access Control and Card Services Database Administrator
Lurdes.Fernandes@Trincoll.edu
860-297-4115
RLITC A29
Lurdes assists faculty, staff, and students with their ID Cards, Personal Access Code (PAC) credentials, TEK, and mechanical keys. She also assists in the access programming of college buildings.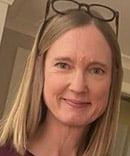 Amy Fitzgerald, Processing Archivist (part-time) Watkinson Library & Archives
amy.fitzgerald@Trincoll.edu
860-297-4060
RLITC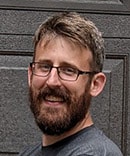 Brian Flynn, Data Insights Specialist and Project Coordinator
Brian.flynn@Trincoll.edu
Admissions & Career Services Center 205C
Brian is an innovative data professional passionate about higher education, focused on advancing the College's analytical, assessment, and planning capabilities. He plays a key role in developing and improving the tools, data sets, and analyses used to support decision-making by College leadership.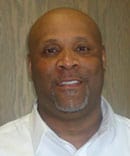 Curtis Gamble, Access Control and Card Services Manager
Curtis.Gamble@Trincoll.edu
860-297-4294
RLITC A24
Curtis joined Trinity in 1995. He has held many positions in his time spent working for the college and is now responsible for access programming of college buildings, including automated door schedules, specification and maintenance of door hardware, door frames, security, and monitoring and alarming of campus buildings. He also maintains and updates the interior door signage of all buildings.
Kara Giarratana, Distributed Computing Specialist
Kara.Giarratana@Trincoll.edu
860-297-5255
RLITC C09
Kara joined Trinity in May of 2019 as a Distributed Computing Specialist. Kara is responsible for device deployment, troubleshooting hardware and software, as well as supporting end users. Prior to Trinity, Kara worked at Apple Inc. and is an Apple certified technician.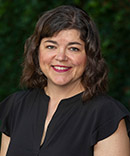 Amy Harrell, Head, Collections Strategy & Discovery
amy.harrell@trincoll.edu
860-297-2193
RLITC Room A31
Amy joined Trinity in 2001. Currently, she leads the Collections Strategy & Discovery team,  promotes Open initiatives, and maintains web interfaces.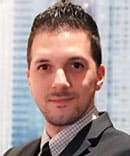 John Inghilterra, Information Security Director
860-297-5103
RLITC C10
John provides the vision and leadership necessary to manage the risk to the organization and will ensure business alignment, effective governance, system and product availability, integrity, and confidentiality.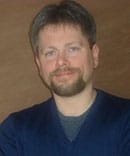 Craig Jirowetz, Software Applications Developer
Craig.Jirowetz@Trincoll.edu
860-297-4112
RLITC B24
Craig is responsible for creating custom Microsoft-based software programs for various Trinity College departments. These programs are developed using numerous programming languages and database tools such as C#.Net, VB.Net, VBA, JavaScript, XML, HTML and SQL. As a central member of Trinity's core programming team, he is active in all areas of the software development process.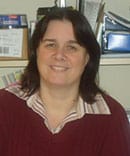 Liz Johnson, Business Affairs Manager
Liz.Johnson@Trincoll.edu
860-297-4259
RLITC 166
Hired in 1986, Liz started her Trinity career in the Development Office, followed by many years in Campus Safety. Liz came to Information Technology Services in 1997 and is currently the Business Affairs Manager, where she takes care of financial and some operational issues for the department.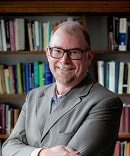 Eric Johnson-​DeBaufre, Special Collections Librarian
eric.johnsondebaufre@trincoll.edu
860-297-4219​
RLITC, Watkinson Library
As the Special Collections Librarian for Watkinson, Eric's work engages four overlapping interests: making Watkinson's rare and unique materials publicly accessible, supporting their educational use, promoting broader engagement with them, and preserving them for future generations.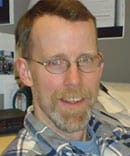 Patrick Kennedy, Systems Manager, Enterprise Applications
Patrick.Kennedy@Trincoll.edu
860-297-4139
RLITC B23
Patrick is a Systems Manager for the Enterprise Applications Group, providing in-depth functional analysis and support for PeopleSoft systems and related applications. Patrick also leads special projects, including technology upgrades, and consulting with users, implementations of new systems capabilities to enhance productivity and efficiency. Patrick joined Information Technology Services in 1999.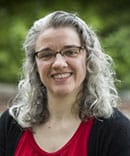 Ann Marie Krupski, Director, Client Experience
AnnMarie.Krupski@Trincoll.edu
860-297-2181
RLITC A26
Ann Marie strives to improve the quality of Library & Information Technology Services to all college constituencies, focusing on library circulation and access services, ID Card office, and IT Help Desk support. She has been a member of Library and Information Technology Services since 1995.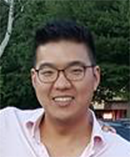 John Lee, Associate Director, Client Experience
860-297-2247
RLITC A28
Robert Levesque, Systems Administrator
860-297-4269
RLITC B31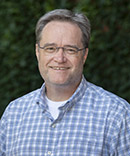 Jeff Liszka, Arts & Humanities Librarian
860-297-2270
RLITC A37
Department Liaison for Arts & Humanities
profile page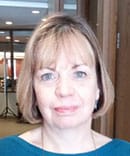 Ellen Lombardi, Programmer Analyst
Ellen.Lombardi@Trincoll.edu
860-297-2097
RLITC B32
Ellen joined the Enterprise Applications Group in September of 2014. Her responsibilities include providing support for PeopleSoft applications and the reporting needs of various departments. Prior to Trinity she worked at Northeast Utilities as a Businesss Applications System Developer supporting a financial and budgeting system.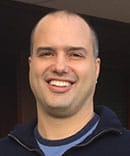 Christopher Lucas, Programmer Analyst
Christopher.Lucas@Trincoll.edu
860-297-2549
RLITC B37
Chris joined the Enterprise Applications Group in August 2017 as a Programmer Analyst and provides support for the PeopleSoft applications and the reporting needs of various departments. Prior to Trinity, he spent 4 years at Dattco Inc. as a Data/Business Analyst. He holds a Bachelor's of Science in Computer Science from Southern Connecticut State University.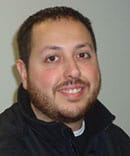 Jason Luis – Distributed Computing Technical Services Manager
Jason.Luis@Trincoll.edu
860-297-4265
RLITC C8
Jason's main responsibility is to supervise 2nd-level helpdesk support for faculty and staff on and off campus. He also helps troubleshoot and repair software-related issues for clients' desktop computers. Jason has worked for Information Technology Services since he began as an undergraduate in 1996.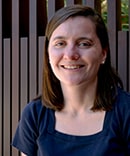 Mary ​Mahoney, Digital Scholarship Coordinator
860-297-2146
RLITC 121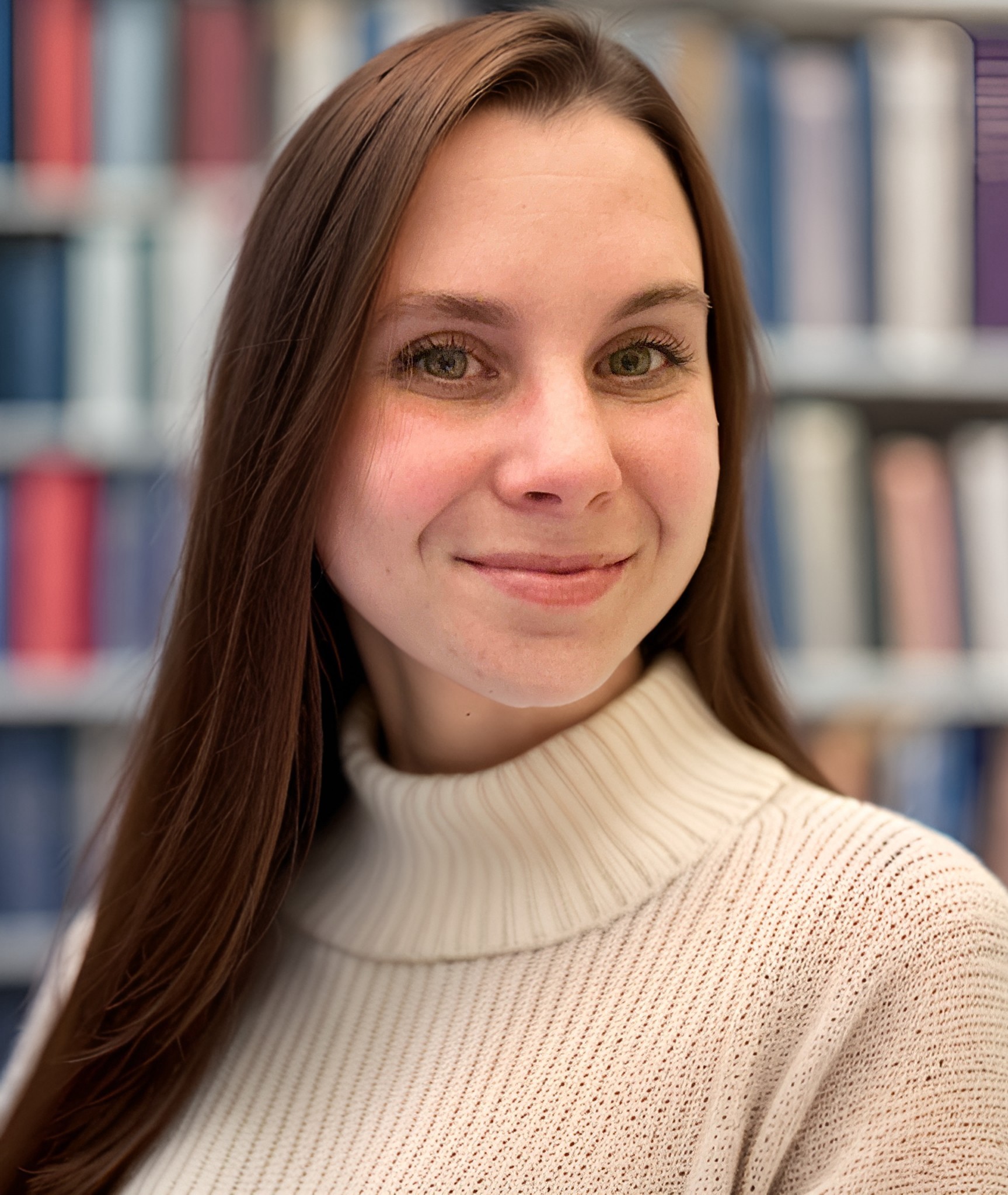 Amanda Matava, Digital Archivist
860-297-4084
RLITC Watkinson Library
profile page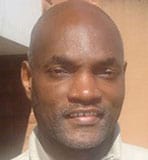 Ralford McLean, Systems Manager
Ralford.McLean@Trincoll.edu
860-297-4149
RLITC B22
Ralford is responsible for maintaining many of the college's application servers, including those used for e-mail and file sharing. He ensures interoperability between the servers and the applications housed on them.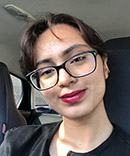 Anusheh Nadeem, Endpoint Systems Manager
860-297-2093
RLITC C7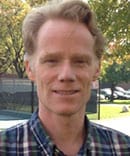 Tony O'Rourke, Software Application Developer
Tony.ORourke@Trincoll.edu
860-297-2135
RLITC B25
Tony is a software developer with a focus on database-driven web-based applications. He develops on the .NET platform as well as PHP. As the web has evolved, Tony strives to find the appropriate solution to the task at hand. His interests lie in design patterns and software architecture.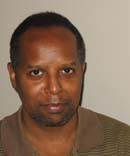 Jose Pena, Client Experience Consultant
860-297-2242
RLITC A14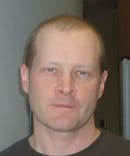 Ronald Perkins, Media Technology Services Technician & Office Manager
Ron.Perkins@Trincoll.edu
860-297-2421
RLITC C13
Ron assists with the service and installation of classroom technology, and special event servicing. He helps maintain the department's inventory and manages much of the department's administrative functions. Ron came to Trinity after spending time at an A-V rental house and has been at Trinity since 2003.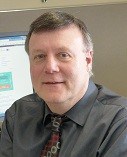 Thomas Petraitis, System Administrator
Thomas.Petraitis@Trincoll.edu
860-297-2254
RLITC C10
Tom transferred from the Library to Systems and Networking as a Systems Administrator in the Spring of 2017. He currently helps maintain the Video Management Security System run by Campus Safety and supports local backup to faculty and staff.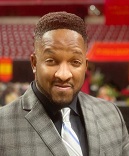 Ayinde Popo, Associate Director, Enterprise Applications and Integrations, System Administrator
ayinde.popo@trincoll.edu
860-297-2223
RLITC B34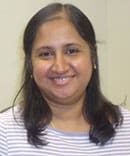 Latha Ragunathan, Senior Programmer Analyst
Latha.Ragunathan@Trincoll.edu
860-297-5165
RLITC B30
Latha is a member of the Enterprise Applications Group supporting PeopleSoft applications. She has been in the information technology field since 1989 and has been working with PeopleSoft for the last 14 years. Before joining Trinity, Latha worked at Travelers Insurance as an Information Engineer supporting PeopleSoft Financials.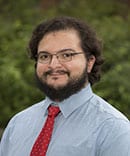 Josef Riccio, Library and IT Desk Manager
860-297-2245
RLITC  A15
Erik Rinaldi, Field Service Technician
Erik.Rinaldi@Trincoll.edu
860-297-5277
RLITC C8
Erik has been working in Distributed Computing at Trinity since 2001. He is responsible for supporting the computing needs of faculty and staff as well as the telecommunication systems at Trinity.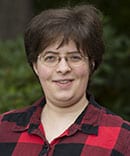 Kim Rinaldo, Systems and Collections Librarian
860-297-2243
RLITC A39
Kim joined the Library team in 2015.  She is an administrator of Alma, the software that manages back end library operations, an e-resources librarian focusing on ebooks and streaming video, manages collection development for the leisure reading collection, and evaluates items donated to the Library.
Adam Rutkowski, Client Experience Consultant
860-297-4045
RLITC Library & IT Desk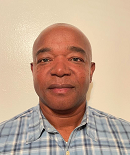 Ruben Sosa, Client Experience Consultant
860-297-5336
RLITC Library & IT Desk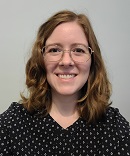 Barbara Sternal, Bicentennial Processing Archivist
Watkinson Library
barbara.sternal@trincoll.edu
860-297-2290
RLITC A63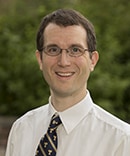 Eric Stoykovich, College Archivist and Manuscript Librarian
860-297-2267
RLITC, Watkinson Library
Eric represents two actively-growing collections, the Trinity College Archives and the Manuscripts collection. He answers questions about Trinity's 200-year history and the handwritten records of Connecticut's leaders. Eric seeks to elevate the awareness of the college and its stakeholders to the importance of preserving Trinity's archives, including the digital presence of Trinity's faculty, staff, and students.

Jessica Tait, Network Administrator
Jessica.Tait@Trincoll.edu
860-297-4029
RLITC C3
Jess is responsible for all aspects of networking. She has worked in Information Technology Services since she started as an undergraduate in the summer of 2008.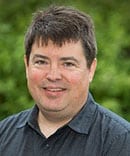 David Tatem, Head, Digital Learning & Scholarship
David.Tatem@Trincoll.edu
860-297-2124
RLITC 110
Dave has been in Educational Technology at Trinity since 1999. He is the primary instructional technology contact for faculty members in the Social Sciences. Dave is the support person for statistical software such as SPSS and STATA and also supports the use of GIS.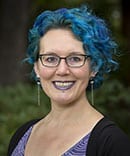 Joelle Thomas, Digital Learning & Discovery Librarian
860-297-2542
Profile page
Department Liaison for Modern Language & Culture, and Women, Gender and Sexuality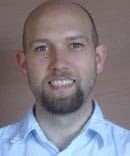 Kyle Van Brocklin, Distributed Computing Specialist
Kyle.VanBrocklin@Trincoll.edu
860-297-2234
RLITC C09
Kyle is responsible for helping faculty and staff members resolve any hardware and software issues that they have with their computers. Kyle first worked in Information Technology Services at St. Lawrence University as a student and professionally for 6 more years.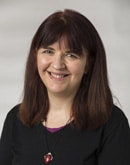 Jennifer van Sickle, Science and Electronic Resources Librarian
860-297-2250
Profile page Jennifer started at Trinity in 1998.  She manages LITS journal and database subscriptions and is the library liaison to Biology, Chemistry, Computer Science, Engineering, Environmental Science, Mathematics, Neuroscience, and Physics.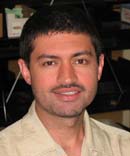 Marcelino Velez, Client Experience Consultant (Interlibrary Loan Assistant)
860-297-4174
RLITC A15
Wesley Wade – Access Control & Card Services Technician
860-297-5195
RLITC C05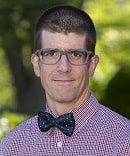 Robert Walsh, Head of Research & Instruction
860-297-2246
RLITC A40
Profile page
Department Liaison for Social Sciences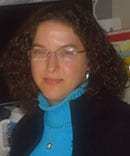 Angela Wolf, Director of Operations
Angela.Wolf@Trincoll.edu
860-297-2105
RLITC 164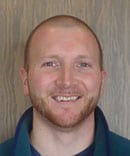 Andrew Zucks, Access Control Integrated System Technician
Andrew.Zucks@Trincoll.edu
860-297-5195
RLITC C5
Andrew joined ITS in Dec 2011 and assists in maintaining door access for campus buildings. Andrew also provides additional support for the card transaction devices on campus and the college's digital floor plans. He has been a locksmith since 2004 and has done carpentry since 1998.