Trinity College Student Health Services is proud to partner with Hartford HealthCare to help you feel your best.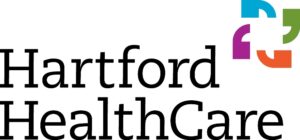 Hartford HealthCare is Connecticut's leading integrated healthcare system, with six acute-care hospitals, including tertiary-care Hartford Hospital and its state-of-the-art Bone & Joint Institute, just a few blocks from Trinity's campus. For a complete list of services go to https://hartfordhealthcare.org/
Trinity College Health Center is located in Trinity Hall (formerly Wheaton Hall)
Phone: 860-297-2018
Fax: 860-297-2020
FOR EMERGENCIES: Call campus safety 860-297-2222, who will call 911
Hours of operation during the semester: Monday – Friday: 8:30am-5:00pm (last appointment 4:00).
24/7 when we are closed: call 860-297-2018 to speak with an RN for self-care advice.
After-Hours Care
Trinity College is partnered with Hartford HealthCare-GoHealth Urgent Care to offer after hours care. If you need care after hours, visit Hartford HealthCare-GoHealth Urgent Care in West Hartford's Corbin's Corner, just 4.6 miles from campus or schedule a Virtual Visit.
GET IN TOUCH
Trinity College Health Center
M-F during semester:
8:30 a.m. - 5:00 p.m.