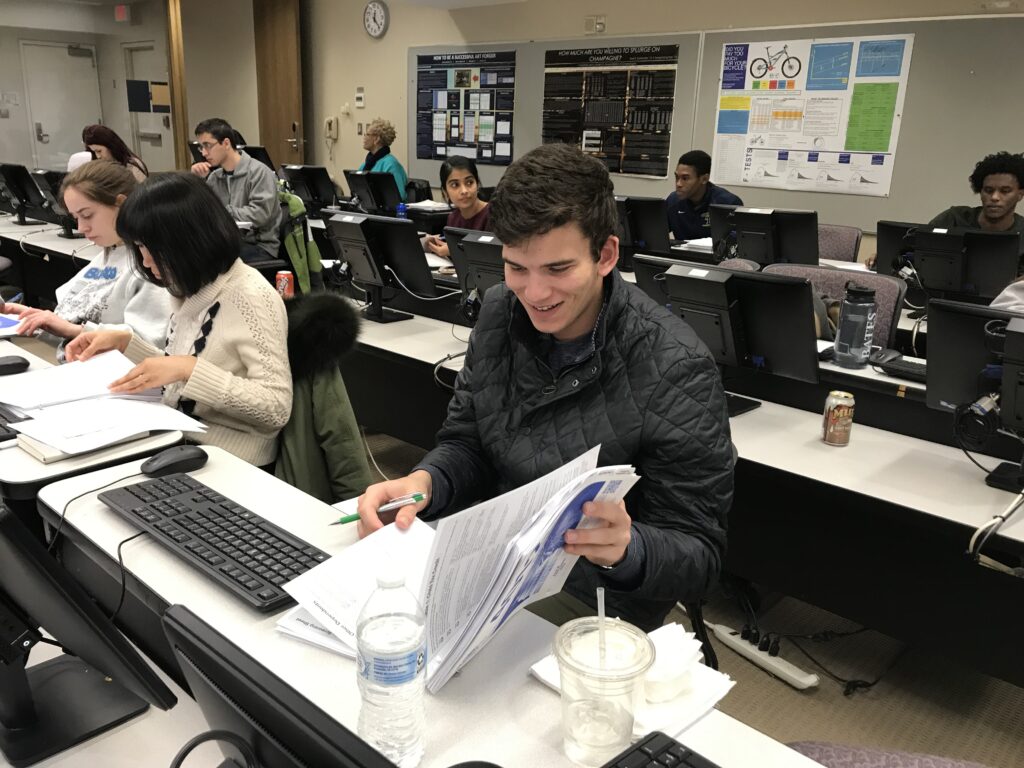 In the 2019 pilot year of the Trinity VITA Tax Clinic, eight students were trained as tax preparers and provided services at Trinfo Cafe where they served 161 clients with total refunds reaching $224,217 and saving $43,953 in tax prep fees. The average annual income of families served was $18,304 and the average return for a Hartford family was $1,494, and for families with kids that number was $4,410.
I learned the sheer complexity of the tax system, but also the struggles that low-income families face that I wasn't aware of. So just understanding that they might have four different jobs and they're making nothing, essentially. And then you throw in a kid and rent… I just didn't understand before. – Tommy Peduto '21
The clinic grew in 2020, despite a truncated tax season with the clinic closing March 13 due to COVID. The clinic prepared 199 tax returns and generated $448,859 in refunds. The average refund was $2,480 and the average refund for families was $5,104.
The clinic continued to expand in 2021, preparing a total of 344 returns. The returns generated a total of $619,049 in refunds. The average total refund was $2,245 and the average total refund for a family was $5,994. The clinic saved clients over $85,000 in tax preparation fees and the average income for individuals served through the clinic was $20,495.  The Trinfo VITA clinic prepared 6% of the total returns for the Central CT VITA Network.
This course gave me a better understanding of the tax code, specifically how taxes are filed, what all the forms are, how refunds work… Before this I wasn't exposed to the process and I feel like it's going to be helpful in the future for all of us. – Mary Meza Celis '22