The CHER Advisory Board consists of Trinity faculty, staff, students, and Hartford residents. Members provide feedback about current efforts and offer guidance on future directions. Learn more about the members below.
CHER Advisory Board Members, 2022-2023

Diana Aldrete – Dr. Diana Aldrete is an Assistant Professor of Language and Culture Studies and Human Rights. Her areas of research include contemporary Mexican literature and culture, 20th and 21st Century Latinx/Queer representations in Mexican and Latin American narratives, and transnational feminist studies in Latin America. She is currently working on her first manuscript, Between Land and Death: Imagining Justice for Women in Mexico, that expands on her dissertation which examines the questioning of justice in literary texts on feminicidal violence and anti-feminicidal activism in Mexico. She is also an abstract painter and writer, who often infuses literary and musical references in her visual art and writing. She has published poetry and short fiction, and recently had her first solo show of visual art, Invisible Suffering, at Charter Oak Cultural Center.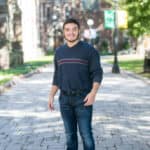 Ray Alvarez-Adorno '23 is an anthropology major and this year's Newman Civic Fellow. The Newman Civic Fellowship is a year-long program which recognizes and supports students who have demonstrated an investment in finding solutions for challenges facing communities locally and around the world. Ray works at Trinfo and is a member of Temple of Hip Hop at Trinity.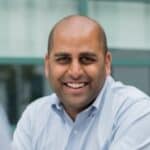 Arunan Arulampalam is the CEO of the Hartford Land Bank. Previously he served as Deputy Commissioner for the Connecticut Department of Consumer Protection, and as a Corporate Attorney at the Hartford-based law firm of Updike, Kelly & Spellacy, P.C.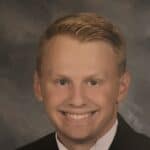 Sam Burg is a current junior at Trinity College from Shippensburg Pennsylvania. He is majoring in History with a minor in Community Action. On campus, Sam is the President of Hillel, a Quest Leader, a Teaching Assistant for Professor Samuel Kassow, and a Tour Guide. During his time at Trinity College, he has prioritized getting involved in the Hartford community and engaging in community-based learning. Sam was part of the Community Action Gateway where he partnered with Connecticut Hall of Change to do research on the role employment plays in recidivism. In the Spring of 2022, Sam participated in the Liberal Arts Action Lab where he worked with Connecticut Fair Housing on a mapping project that attempted to determine if there was a correlation between redlining and increased lead risk levels within minority populations in Hartford. Sam is currently the teaching assistant for The Community Learning Research Fellows Program where he is using his research experience within Hartford to assist students in conducting their own research projects.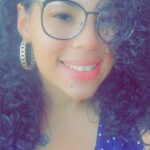 Yesenia Conde – I am the Director for the Parent & Family Learning Unit at the Hispanic Health Council. I have three children, two girls and one boy and they are my pride and joy. I have my Associates Degree in Early Childhood Education and my Bachelor's in General Studies with a concentration in Child Development. I am also Parents as Teachers Certified since 2012. I have been a member of the SINA REACH committee for a year and also participated in the 21st CCLC Advisory Council Committee for my second year. I was born in Junco, Puerto Rico and raised in Hartford, CT where I have lived most of my life. I enjoy long car rides and deep conversations and listening to great soulful music. I have been serving the Frog Hollow Community for almost 14 years. I am bilingual and pride myself in advocating for the families that I serve.  A personal goal of mine is to return to school and obtain my master's degree in Organizational Effectiveness and Leadership. My professional goal is to assist as many struggling families as possible and assist them so that they have the tools and resources to become their children's first teachers.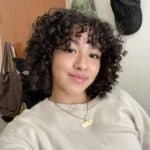 Jenissa Cortes '25 –  I am a sophomore at Trinity, double majoring in Human Rights and American Studies with a minor in Community Action. I am from Chicago, my family is from Puerto Rico, Cuba, and Ecuador. I love how vibrant and diverse Hartford is. I am excited to engage with and strengthen my connection with the Hartford community.

Robert Cotto is Director of DEI Campus & Community Engagement at Trinity. Robert holds a Ph.D. in Learning, Leadership, and Education Policy from the University of Connecticut and completed his dissertation on "Latinx and Black Parent Responses to School Closure in Redeveloping Hartford, CT." Robert worked with the HMTCA-Trinity Partnership at Trinity from 2014-2022 and previously worked as a K-12 educational researcher and teacher.

Michelle Kovarik – Michelle Kovarik is Associate Professor of Chemistry and faculty co-director of Trinity's Center for Teaching and Learning. She did her graduate work at Indiana University, where she served as the teaching assistant for a community-learning course for chemistry students providing STEM outreach to local schools. During her postdoc, Prof. Kovarik was fortunate to be part of the Seeding Postdoctoral Innovators in Research and Education (SPIRE) program, which allowed her to integrate research at the University of North Carolina and teaching at North Carolina A&T State University. Her NCATSU instrumental analysis students did community learning with local sixth graders as part of the International Year of Water celebration in 2011. She brought this project to Trinity where it has continued to evolve with students and teachers at HMTCA. She has also participated annually in the TechSavvy conference for middle school girls.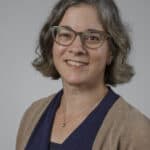 Amy Myerson – Amy Myerson joined Trinity College in 2021 as the Senior Director of the Grants Office. She has over 20 years of experience in grants administration and grant writing. She came to Trinity from Wheeler Clinic, a federally qualified health center and community mental health provider, where she served as Senior Director of Grants for 14 years. One of the many things that drew Amy to Trinity is the college's focus on engagement with the Hartford community. Amy received a BS in Psychology from University of Florida and an MA in Social Psychology from The Ohio State University.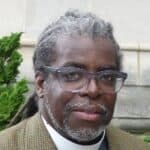 John Selders – Reverend Doctor John L. Selders, Jr. is an ordained minister serving in the United Church of Christ, the Organizing Pastor of Amistad United Church of Christ, Hartford, CT, former Associate College Chaplain and currently Assistant Dean of Students and Coordinator of Community Standards at Trinity College, and one of the leaders of Moral Monday CT.

Logan Singerman is Director of Community Partnerships and Policy Analyst at Southside Institutions Neighborhood Alliance (SINA). Before working full time at SINA, Logan worked as the Director of Outreach Ministries at Center Church where he assisted 900 community members a year in navigating resources and oversaw the distribution of over $600,000 worth of assistance. Prior, Logan served for three years as an AmeriCorps VISTA at Hands on Hartford and Hartford City Hall with the North Hartford Promise Zone.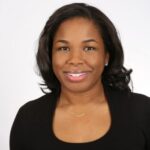 Kae Taylor '15 is Director of Equity & Opportunity for the City of Hartford and a graduate of Trinity's IDP program. She also worked at Trinity College from 2013 to 2018. In her role with the City, she works to foster equity, diversity, inclusion, and representation for all residents, employees and constituent stakeholders.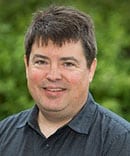 David Tatem – Dave has been at Trinity since 1999, currently as an Instructional Technologist in the Research, Instruction, Technology department. He is the primary contact person for faculty members in the Social Sciences. He is the point person for 3D printing, Virtual Reality systems, and the drone program as well being the support contact for statistical software such as SPSS and STATA and also supports the use of GIS.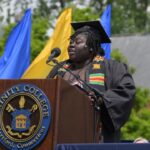 Renita Washington – Renita graduated from Trinity in May 2022 with a major in educational studies and a minor in community action. This year, she is working as a program assistant in the Office of Multicultural Affairs at Trinity.
CHER Team
Abigail Fisher Williamson, CHER Director and Associate Professor of Political Science and Public Policy & Law
Erica Crowley, Director of Community Learning
Joe Barber, Director of Community Service and Civic Engagement
Liliana Polley, HMTCA-Trinity Partnership Program Manager
Laura Minor, Interim Director of the Liberal Arts Action Lab
Ozlem Atalay, Liberal Arts Action Lab Postdoctoral Fellow
Lori Reynolds, Liberal Arts Action Lab Communications and Program Assistant
Carlos Espinosa, Trinfo Café and Office of Community Relations Director
Karolina Barrientos, Program Manager of Trinfo and Office of Community Relations
Gabby Nelson, Assistant Director of Urban Engaged Learning