Back to News
Trustee Henry Mallari-D'Auria '83 Donates $5 Million to Fund New Scholarship Program
Henry Mallari-D'Auria '83, a member of Trinity College's Board of Trustees and a longtime donor to the college, has made a $5 million gift that will expand Trinity's ability to recruit the best students of every background and will establish the Henry Mallari-D'Auria '83 Scholarship.
"Henry's contributions to Trinity have long had an impact on the success of students and the institution," said Trinity College President Joanne Berger-Sweeney. "This extraordinary gift to the college ensures that the impact of his generosity will be sustained for generations to come. His personal and professional accomplishments are a wonderful example of a Trinity success story, and his commitment to the college will expand our capacity to enroll incredible students who lack only sufficient resources for an educational experience like ours. The track record is clear—the greater our investment in financial aid, the better our student quality has grown, and, thanks to Henry's generosity, we can do even more to build the excellence of this thriving student community."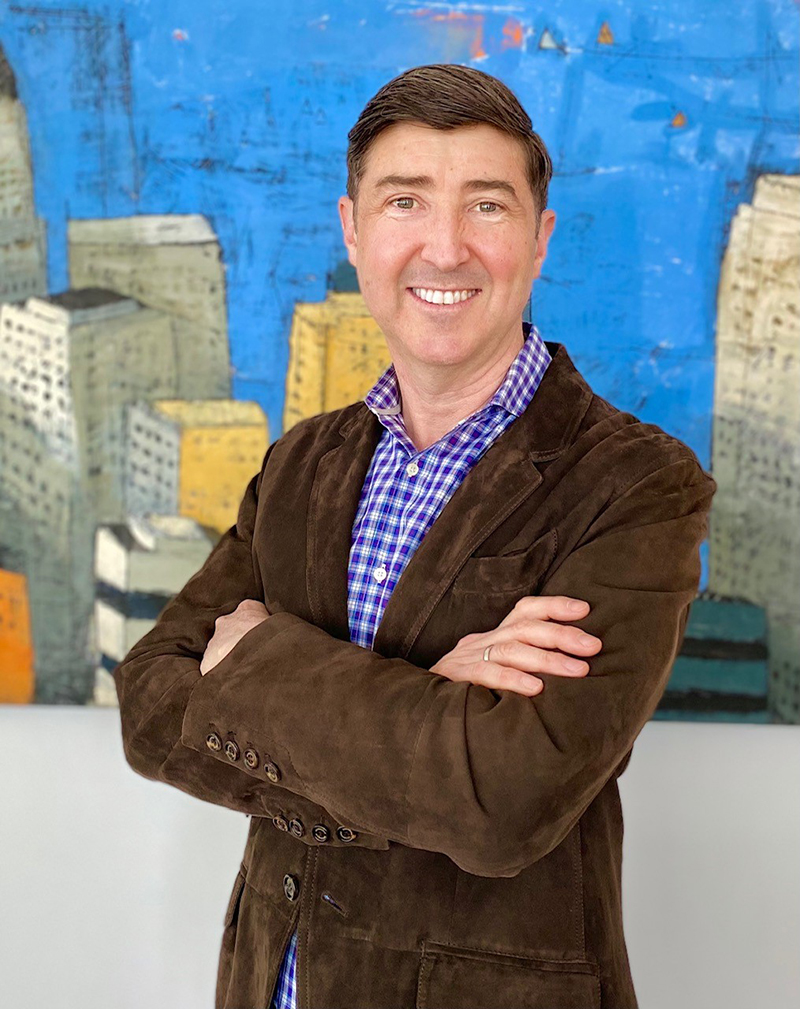 Mallari-D'Auria, who serves as chief investment officer of emerging markets value equities at AllianceBernstein and portfolio manager for the Next 50 Emerging Markets Fund, sees his gift as a way of opening doors for students, the way financial aid and internships at Trinity did for him. "My first job, and ultimately my career, was driven by an internship at the school," said Mallari-D'Auria. "All of that would not have been possible if Trinity hadn't offered me financial aid."
Growing up in the Hartford area, Mallari-D'Auria and his parents knew Trinity alumni—they were among their friends, colleagues, and teachers. His high school history teacher, Dan Doll '66, was a Trinity alumnus and the first to suggest Mallari-D'Auria consider applying to Trinity. Mallari-D'Auria recalled, "Dan Doll said, 'Trinity would be a great place for you to go,' and offered to write a letter of recommendation for me." Acceptance to the college was followed by a generous financial aid package and, later, an on-campus part-time job, which made affording Trinity possible for Mallari-D'Auria and his family.
During his junior year, Mallari-D'Auria, an economics major, interned with the investment management division of Travelers Insurance. The connections he made there led to his first job after college at PaineWebber. "Trinity was key to being able to get that first job," he said.
Mallari-D'Auria recalled that shortly after his graduation from Trinity, he felt an obligation to give back to his alma mater. "It wasn't big dollars, but it was something. The school had been important to me." His involvement with Trinity continued through the years, including attending Reunions and making annual Trinity Fund gifts. As his donations increased, he decided to focus his philanthropy on financial aid.
Said Mallari-D'Auria, "I understood that the price of a small liberal arts school is out of reach for many families, and that I had an opportunity to ease some of that burden. My view is that if you are in a position to, you ought to contribute to the school's ability to enroll the best students."
In 2020, Mallari-D'Auria's involvement with Trinity increased further when he joined the college's Board of Trustees. In his role as a trustee, he said, he is pleased to join fellow trustees "to work to build a stronger and more enduring institution."
Mallari-D'Auria's gift contributes toward the current initiative to raise $100 million in new support for recruitment and financial aid, an endeavor that is part of the college's commitment to opening Trinity's doors to the very best students from across the country and around the world.