Whether you are searching for your first internship, a job on campus, after-graduation employment, or future graduate schools, we are here to support your exploration and planning.
Click the link for the program you're interested in to go directly to the information below: On-Campus Recruiting | Internships for Credit | Summer Housing | Catalyst Summer Internship Fund | On-Campus Jobs | Safe Practices for Your Search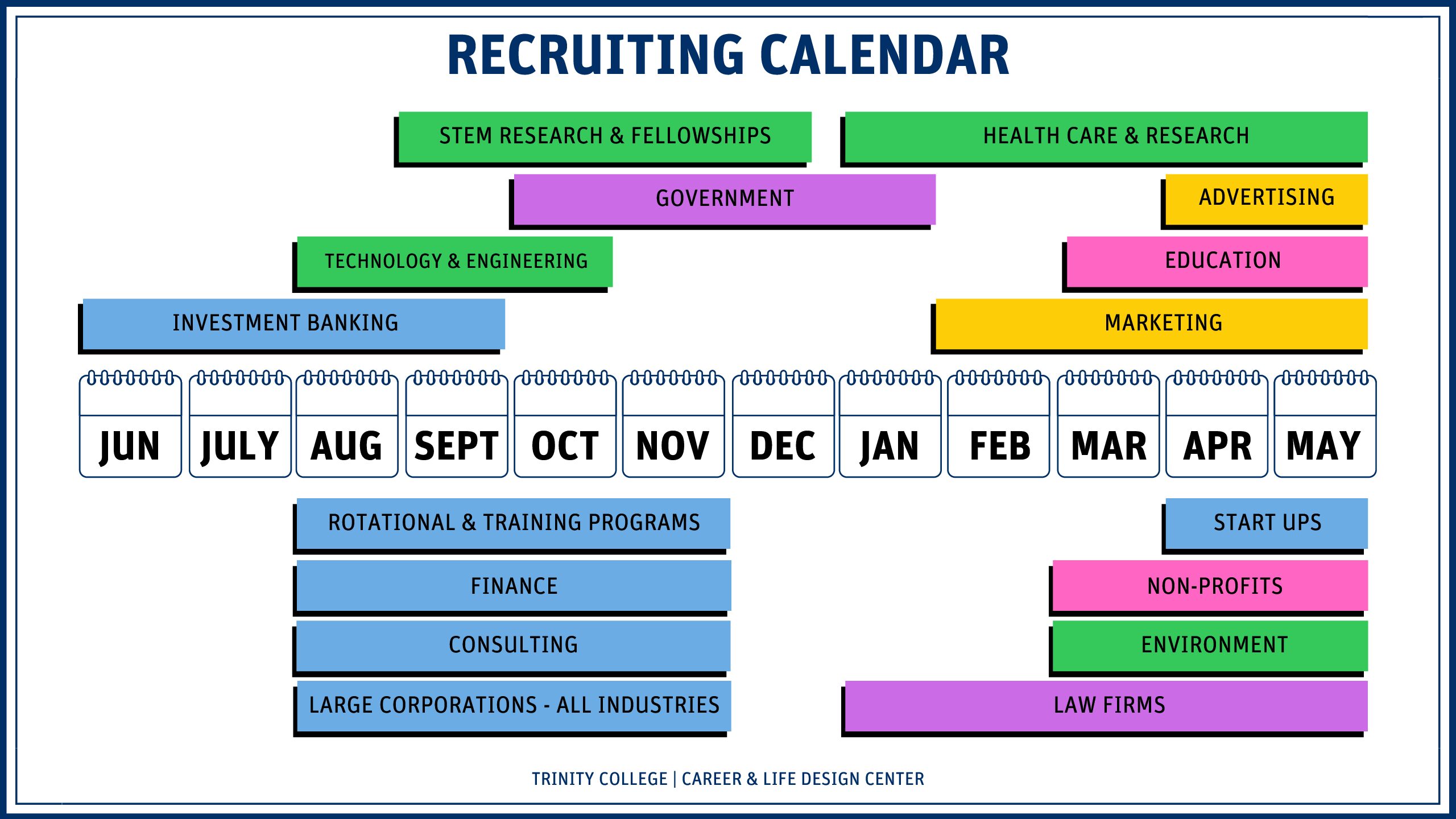 Searching for Internships, Jobs & Graduate Schools
Access Coaching Services
If you are exploring ideas for internships or jobs, check out our Career Exploration webpage to get started.
If you are searching for internships or jobs, the following resources can be explored independently or debriefed in a career coaching appointment to develop and implement your search strategy:
These recommended activities from Vanderbilt's Picture your Career workbook:

Identifying Potential Employers (p. 110)
Networking and Information Interviewing Practice (p. 112)
Job Search Emotions Map (p. 120)
Myth-Busting (p. 120)
Researching Potential Employers (p. 124)
The Iceberg (p. 124)
GET IN TOUCH
Career & Life Design Center
Summer Hours: Monday-Thursday 8:30 a.m.-4:30 p.m. EDT, Friday 8:30 a.m.-1:00 p.m. EDT. We are continuing to operate remotely; virtual coaching appointments may be scheduled via Handshake.