The Economics Department would like to welcome two new tenure-track faculty members:  Chitra Jogani and Peter H. Bent
Chitra Jogani earned a bachelor's degree in economics from Presidency College in India, a master's in quantitative economics from the Indian Statistical Institute, and a Ph.D. in economics from the University of Illinois at Urbana-Champaign. She specializes in development economics and political economy and extends her studies into environmental and labor economics. Her research uses theoretical and empirical methods to answer policy-relevant questions. This fall, Jogani will teach "Development Economics," which will give an introduction to the economy of lower- and middle-income countries and will discuss possible solutions to the challenges developing countries encounter.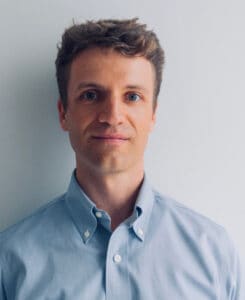 Peter H. Bent earned an undergraduate degree in liberal arts from Evergreen State College, an M.A. in economics from the University of New Hampshire, an M.Sc. in economic history from the London School of Economics, and a Ph.D. in economics from the University of Massachusetts Amherst. This summer, amid the COVID-19 pandemic, Peter has been finalizing two projects that deal with the timely question of how economies recover from major financial crises. His research looks into past economies and the questions he tackles are tied to the world we live in today, especially during the current pandemic-fueled economic crisis. This fall, Bent will teach "Macroeconomic Theory," which will dive into topics such as financial crises, economic growth, unemployment, and labor markets.
The Study of Economics
"The study of economics does not seem to require any specialized gifts of an unusually high order. Is it not, intellectually regarded, a very easy subject compared with the higher branches of philosophy or pure science? An easy subject at which few excel! The paradox finds its explanation, perhaps, in that the master-economist must possess a rare combination of gifts. He must be mathematician, historian, statesman, philosopher—in some degree. He must understand symbols and speak in words. He must contemplate the particular in terms of the general and touch abstract and concrete in the same flight of thought. He must study the present in the light of the past for the purposes of the future. No part of man's nature or his institutions must lie entirely outside his regard. He must be purposeful and disinterested in a simultaneous mood; as aloof and incorruptible as an artist, yet sometimes as near to earth as a politician." J. M. Keynes "Alfred Marshall, 1842-1924" The Economic Journal, (Sept.,1924)
To enter into the study of economics is to enter a particular way of thinking about the world. The central feature of economic reasoning is the relationship between individual action and the (often) unintended social and economic outcomes that result. Economic inquiry attempts to understand the mechanisms of interaction and associated outcomes whether individuals are acting individually or in concert through markets and other institutional structures.
The world of economics thus encompasses fundamental institutions and activities that govern "economic" outcomes—prices of goods, the amount of private and public investment, the wealth or poverty of nations and persons, unemployment rates, the structure of organizations, the benefits and burdens of globalization and trade, the quality of the environment and health care, etc. We use this way of thinking to understand how different institutions promote or retard growth, the effects of differing monetary and fiscal policies, markets for health, labor, environmental goods, investments and invention, financial assets, trade; yes, even sports and art.
We seek answers to Adam Smith's enduring question phrased as the title of his famous book of 1776, An Inquiry Into The Nature and Causes of the Wealth of Nations. We explore these (and other) important issues in core theory courses and areas of application or specialty courses such as comparative economic systems and related courses in growth and development, and in courses focused on particular markets like health, labor, and financial assets. We look at fundamental institutions such as the legal system, or the system that controls financial institutions such as the Federal Reserve, or the World Trade Organization, which influences trade and development. We look at political and regulatory systems to see how and when private markets can be improved or hindered.
Awards and Honors
Every academic year, the faculty of economics awards economics majors a number of awards and honors in recognition of their academic, athletic and extracurricular work. The following awards were granted for the 2019/2020 academic year.
The G. Keith Funston award was established in honor of G. Keith Funston, a member of the Class of 1932, by his family. Mr. Funston, a former President of Trinity College, is a Charter Trustee of the College. The prize is awarded annually to seniors majoring in economics who were outstanding scholars and are actively involved in the life of the College. This year, twelve students received the award: Tarek Abdallah, Cole Wright, Alejandra Pardos Lopez-Blanco, Patrick O'Sullivan, Jillian Winer, Hanae Bouazza, Mary Tursi, Gao Weishuang, Andrew Jia Hao Lee, Nicole Quinlan, Elena Pellegrini, and Bora Zaloshnja.
The Faculty of Economics Award is presented annually to a graduating senior majoring in economics who, by vote of the Faculty of Economics, is considered to have demonstrated the greatest promise as a professional economist. This year two students shared the award: Hanae Bouazza and Elena Pellegrini.
The John C. Alexander Memorial Award is presented annually to a senior economics major who is a member of a varsity squad and who has demonstrated the most academic progress during his/her Trinity career. Four students received the award this year: Daniel McEntee, Andrew Jia Hao Lee, Devan Walsh, and Michael Dion.
The Ferguson Prize is presented annually to a senior for the best thesis in Economics. The first place prizewinner was Elena Pellegrini and the second place winner was Mary Tursi.
The Peter J. Schaefer Memorial Prize was established by the classmates of Peter J. Schaefer, Class of 1964, to memorialize his name. It is awarded to the freshmen who has achieved the highest grades in introductory economics in the preceding academic year. This year two students won the award: Mohammad Rayan Ali and Daniel J. Nesbitt.
Finally, Honors in the economics major are bestowed to those who meet the following criteria: (1) completed ECON 301 and ECON 302 with an average grade of B+ or better, with neither grade lower than a B; (2) an average grade of B+ or better in all economics courses taken at Trinity, with a grade of A- or better in at least half of those courses; and (3) completed ECON 498-499, a senior thesis, with a grade of A- or better and ECON 402-403. This year, four students received the Honors: Elena Pellegrini, Mary Tursi, Cole Wright, and Bora Zaloshnja.
Building Alumni-Student Connections in Business
GET IN TOUCH
Department of Economics
Erika Wojnarowicz
Administrative Assistant 300 Summit Street
Hartford, CT 06106