Housing
All students live in suite style international student dorms, in a single room with an en-suite bathroom. Students live with other international students in their suite. The dorm is co-ed but suites are not. The dorm is secured and locked 24 hours a day.  It is located about 15-20 minutes by metro to the city center. There is a large metro stop/train station next to the dorms.
Included in the bedroom:
Twin bed
Desk, chair, and lamp
Table
Closet/wardrobe
Bed linens (sheets, blanket and pillow)
Window or balcony
TV with basic local channels
WiFi Internet access
Included in the en-suite bathroom:
Sink
Toilet
Shower
Mirror
Facilities available to students:
Cleaning service once a week
Laundry facilities (washers and dryers)
Lounge areas
Common rooms students can reserve for group dinners or other events
Elevator
Bicycle storage room
Student Accessibility:
The dorm building does have wheelchair accessibility and has a room available for students with mobility challenges.
Meals
Self-catered. Each suite has a common kitchen shared with up to 3 suite mates.
Included in kitchen:
Box of cutlery and kitchen utensils (all contents must be returned at the end of the semester)
Microwave
Refrigerator
Hotplates
Toaster
Kettle
Table and chairs
Storage cabinets
Explore the Gallery
Where you will be living
Explore the Gallery
Where you will be living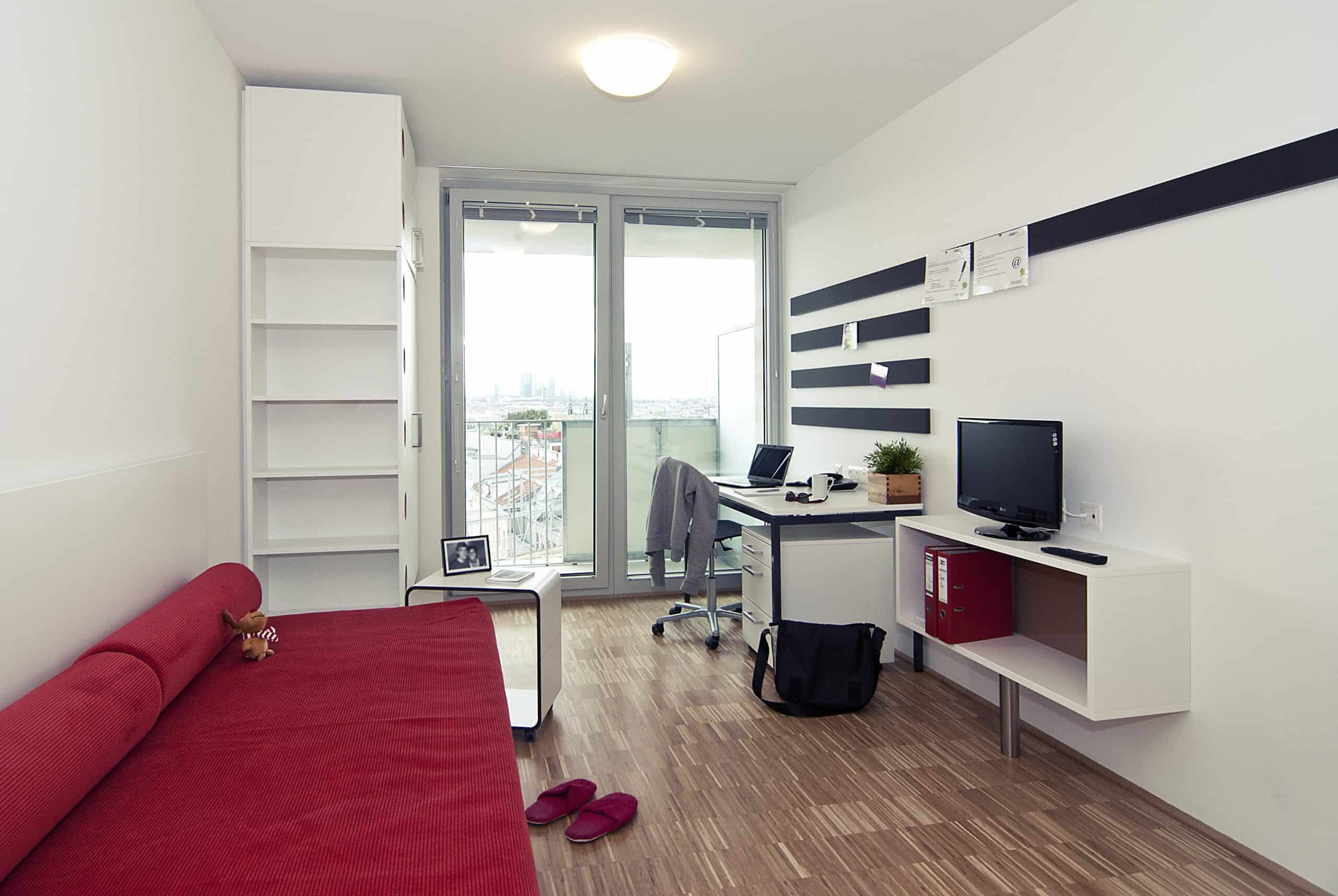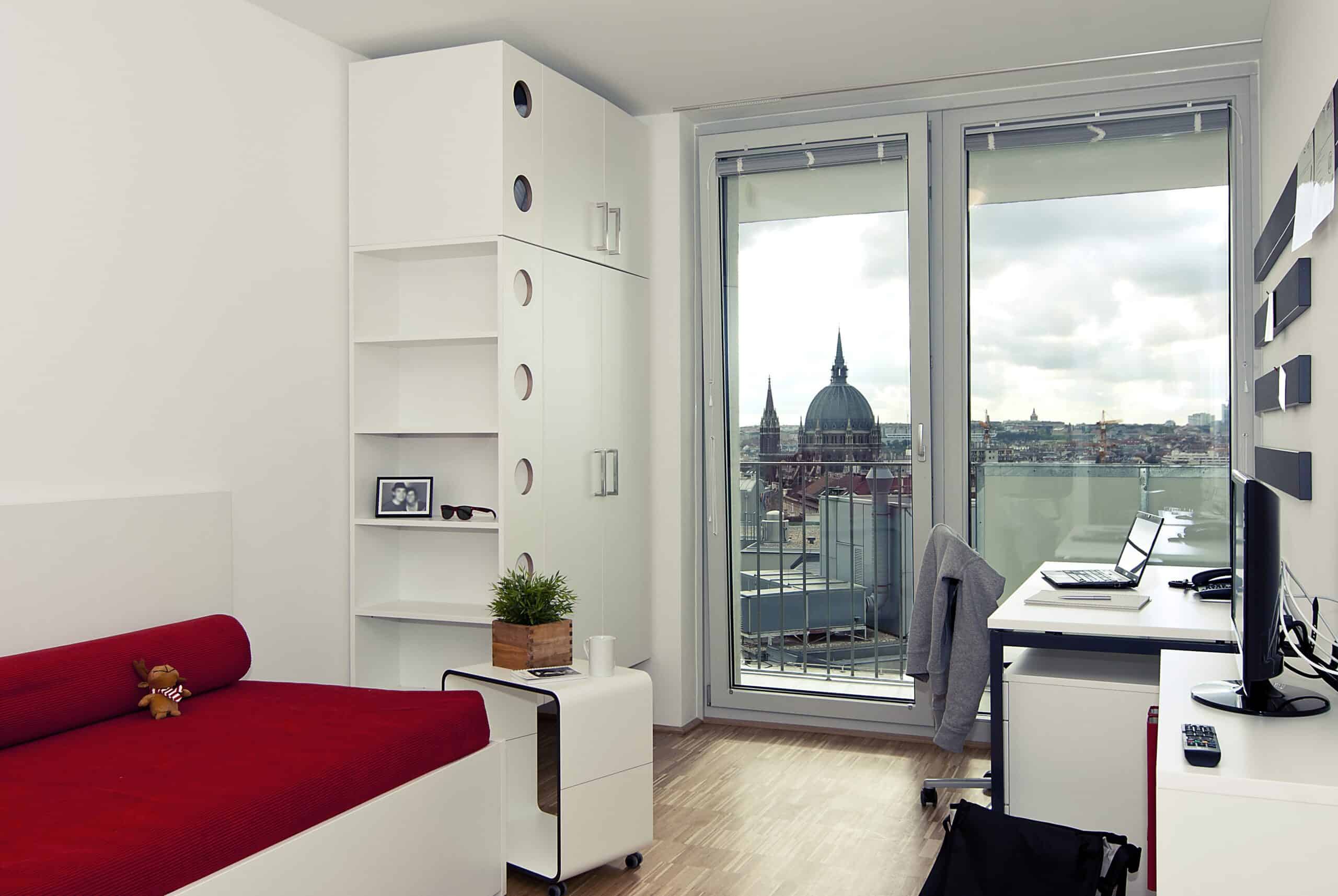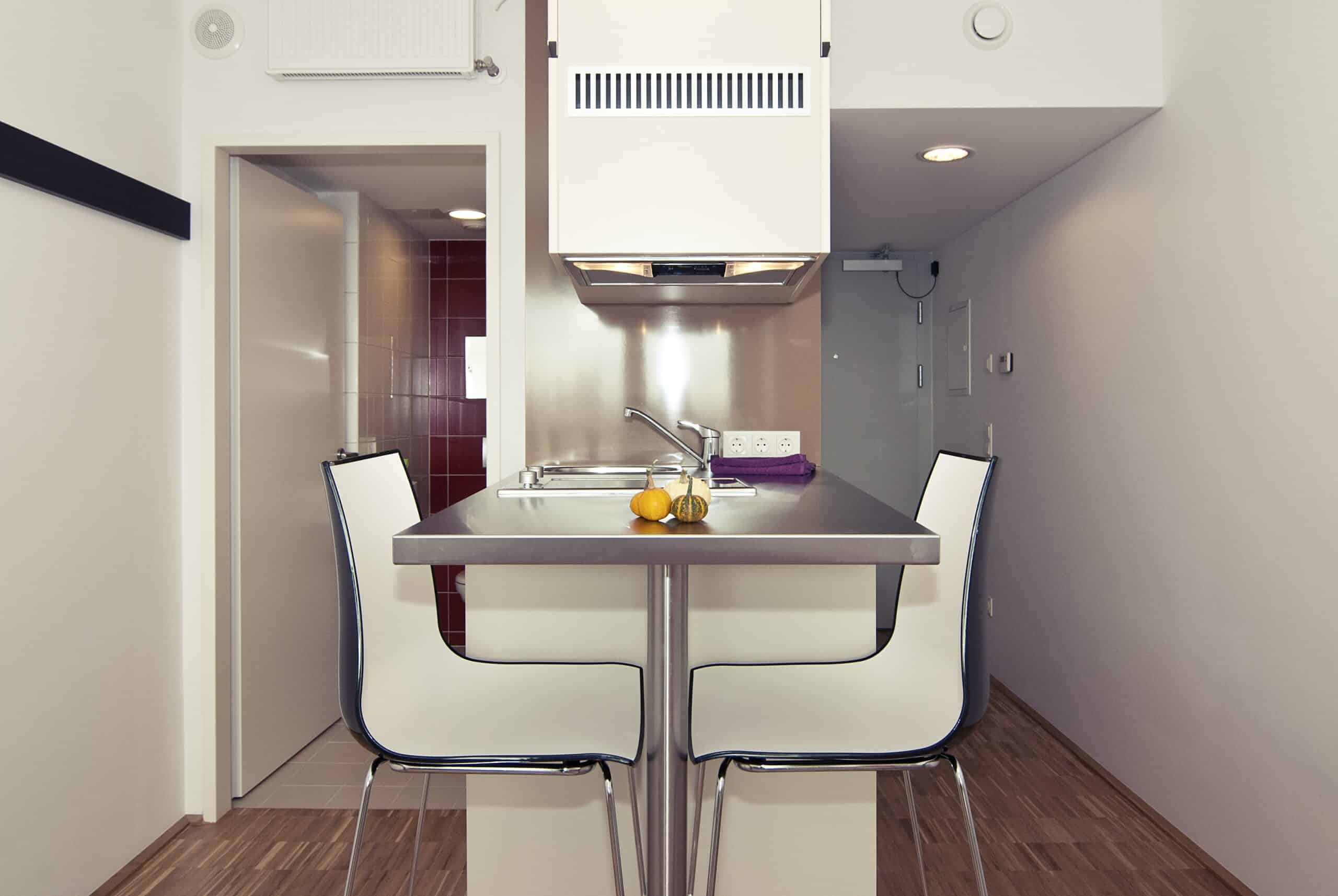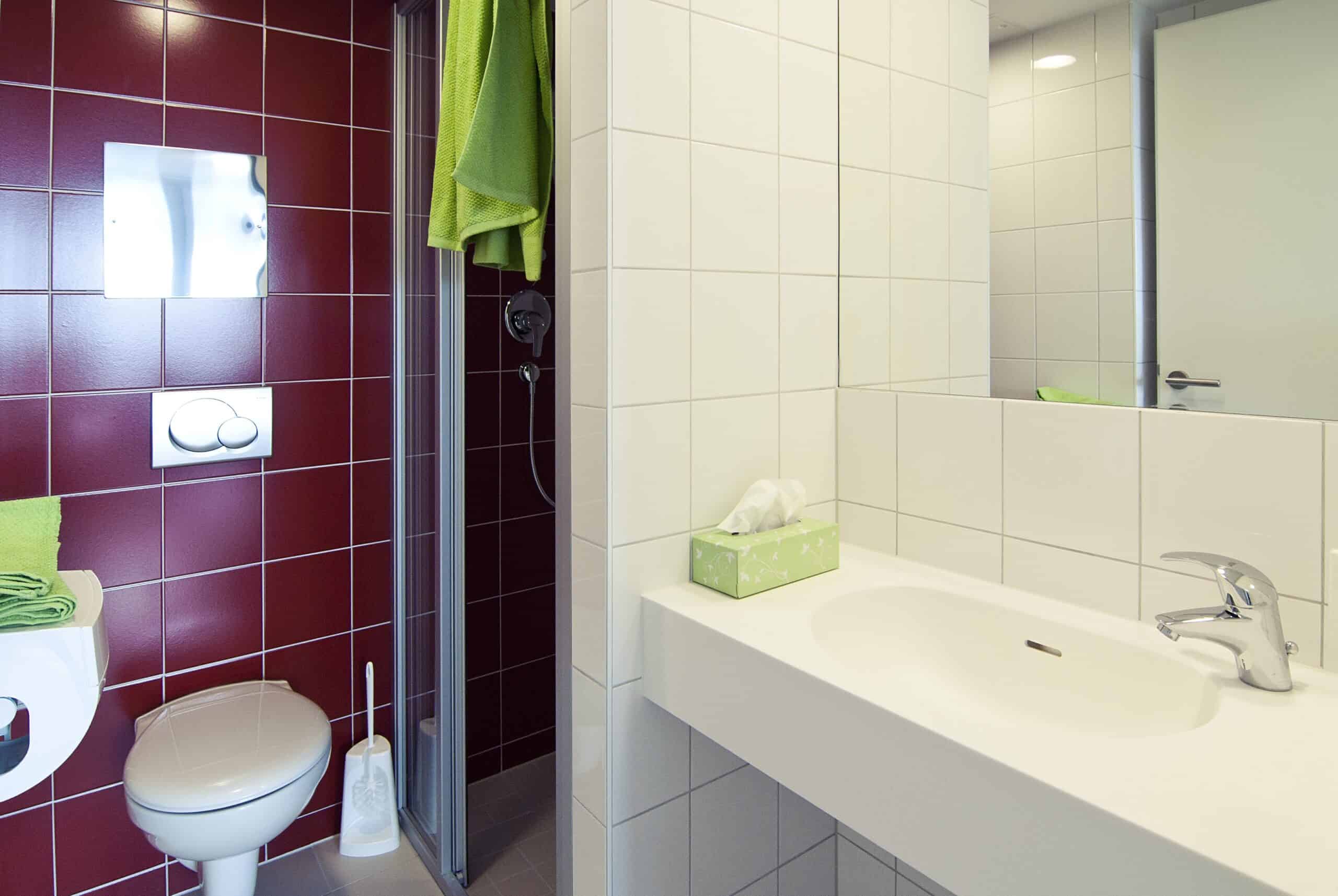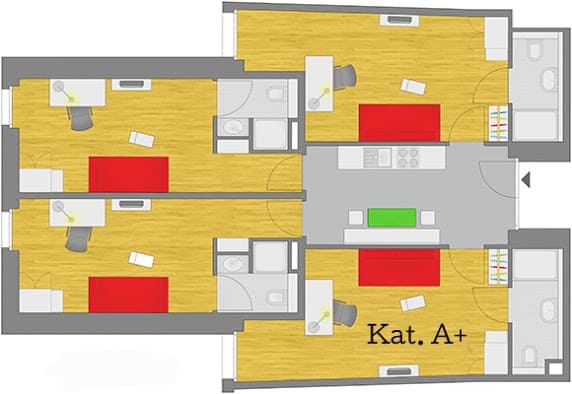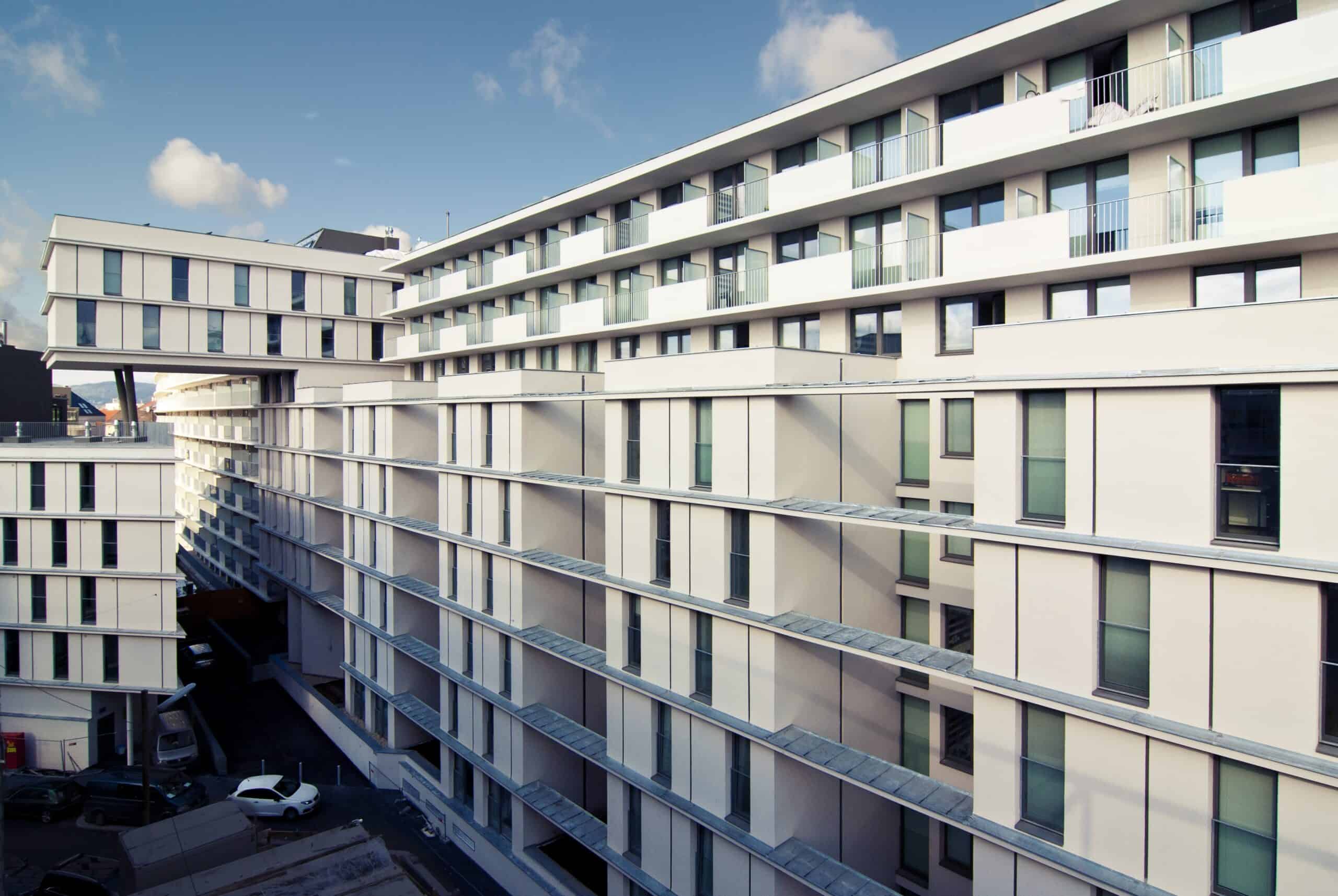 GET IN TOUCH
Contact the Vienna Adviser
Lindsay Oliver
66 Vernon Street
Hartford, CT 06106