Academic Highlights
Intensive three-week German language course.
Program core course, "Thought and Culture of Vienna," taught by the Trinity in Vienna On-Site Director Gerhard Unterthurner.
Two to three courses at the University of Vienna in English or German (depending on language level).
Possible academic subjects: American Studies, English, German Language, International Studies, History, Human Rights, Political Sciences, Philosophy, Public Policy and Law.
Philosophy majors take a philosophy core course taught by Erik Vogt – Gwendolyn Miles Smith Professor of Philosophy, Trinity College and Dozent of Philosophy, University Vienna.
.5 credit exploratory internship. CLICK HERE to learn about the internship opportunities.
---
Curricular Outline
Students are required to enroll in 4-5.5 Trinity credits to be considered full time.
Required core course – 1 Trinity credit – Thought and Culture of Vienna
Required language course – 1 Trinity credit – 3 week Intensive German Language
Required University of Vienna elective course – 1 Trinity credit
Required University of Vienna elective course – 1 Trinity credit
Optional University of Vienna elective course – 1 Trinity credit
Optional exploratory internship – .5 Trinity credit
Philosophy Majors: Required philosophy course taught by Professor Erik Vogt – 1 Trinity credit
Visiting Student Note:
Visiting Students please note that 1 Trinity course credit = 3.5 semester hours. You need to check with your study abroad office and registrar's office to see how many courses you will need to take to fulfill the minimum amount of credits you need per semester at your home institution. For Example: If your school is on a 4-credit system (meaning each course is worth 4 credits) you will need to take 5 courses to transfer back a full course load to your home institution.
---
Course Descriptions
This survey seminar will introduce students, via the close reading of relevant texts, visits to the museums and cultural institutions of Vienna and excursions to important places of the city of Vienna to the breadth and complexity of Austrian culture, thought, and politics. The seminar will be structured into the following sections that engage the city of Vienna, the Hapsburg legacy, and Austria, in general: philosophy; psychoanalysis; urban studies, cultural history; literature, and politics (with emphases on contemporary political questions such as the European welfare state, immigration, multiculturalism, and racism). A main emphasis in the seminar is on Vienna in the perspective of urban studies which will include urban modernism in the fin-de-siecle Vienna, the Red Vienna but also contemporary questions discussed in urban studies in regard to Vienna. The seminar will also include two guest lectures of specialists in the field of urban studies and immigration.
This course includes 3 Saturday class times throughout the semester for excursions/lectures/cultural activities.
German Language course – Wiener Internationale Hochschulkurse Faculty
At the start of the semester, all students enroll in an intensive three-week German course at the appropriate level through the Wiener Internationale Hochschulkurse at the University of Vienna. Upon arrival in Vienna students will take a German Language placement exam to determine the appropriate language level. During this course students will be in class 3 -4 hours each day Monday – Friday. Because of the intense nature of the course it gives students a strong foundation in the German language while allowing continuing German students to further develop their language skills.
Students interested in continuing their language studies have the option to enroll in a second German Language course for the remainder of the semester. It is highly recommended that students continue to study German through out the semester.
University of Vienna courses (1-3 courses)
Upon arrival in Vienna students will receive access to the University of Vienna course catalog. Students will register for their University courses during the month of February and courses will begin in March. There are a wide variety of courses taught in English at the University including Political Science, American Studies, Philosophy, International Studies, Human Rights, History, Public Policy and Law.
Students who are fluent in German or have a strong German background have the option to take courses taught in German. It is recommend students have completed at least B2 level German prior to taking courses in German at the University.
Students must be flexible with their academic needs because they will not know course offering until February.
University of Vienna Philosophy course – Professor Erik Vogt
Philosophy majors are required to enroll in this course.
The topic of this seminar changes every year. However, it has addressed important 20th century and contemporary European philosophers such as Theodor W. Adorno, Alain Badiou, Frantz Fanon, Philippe Lacoue-Labarthe, Jacques Rancière, Jean-Paul Sartre, and Slavoj Zizek, as well as crucial and complex problems such as racism, anti-Semitism, (neo-)colonialism, the Nazi genocide; in addition, it has offered students the opportunity to study Critical Theory, the relationship between philosophy, literature, and art, or the return of  religion in contemporary European thought.
---
The University of Vienna (Universität Wien)
All students will enroll in 1 – 3 courses at the University of Vienna.
University Highlights
"The University of Vienna is Austria's biggest and highest-ranking university, and is, according the THE World University Rankings 2019, one of the top 200 universities in the world." – University of Vienna
The University of Vienna is an urban campus, with many different mini campuses and academic buildings throughout the city. The main academic buildings are historic and represent the tradition of university, while newer campuses and buildings represent the Universities place in todays modern environment. ​ ​The main campus, located in the center of the city on the Ringstrasse, is the home of numerous departments, the university administration, the library, and a newly constructed auditorium. In 1998, the University of Vienna opened a nearby campus on the grounds of the former General Hospital; this houses many departments of the humanities.
History
The University of Vienna is a public university located in Vienna, Austria. It was founded by Duke Rudolph IV in 1365 and is the oldest university in the German-speaking world. With its long and rich history, the University of Vienna has developed into one of the largest universities in Europe, and also one of the most renowned, especially in the Humanities. It is associated with 20 Nobel prize winners and has been the academic home to many scholars of historical as well as of academic importance.
University Size
Roughly 90,000 students attend the University of Vienna from undergraduate to doctorate programs. About 1/3 of the student body are international students from 130+ countries. There are roughly 6,800 faculty members across 178 academic programs.
Academic Culture Highlight
Class Sizes
Class sizes vary by course type and academic department.
At the University of Vienna courses are organized into two types of courses:
Lectures: Large courses with 50+ students, few assignments and large final exams.
Classes: 25-30 students, discussion based, weekly assignments.
Amenities 
Library
Computer labs
University Sport Institution
Canteens, Cafes, and Cafeterias
Student Union
Student Accessibility
Many classrooms, restrooms and building at the University of Vienna are accessible for students with mobility challenges. The University of Vienna has multiple websites with resources about student accessibility.
The Core Course is taught in a building that is accessible for students with mobility challenges however there is only a standard sized restroom.
Explore the Gallery
Academics in Vienna
Explore the Gallery
Academics in Vienna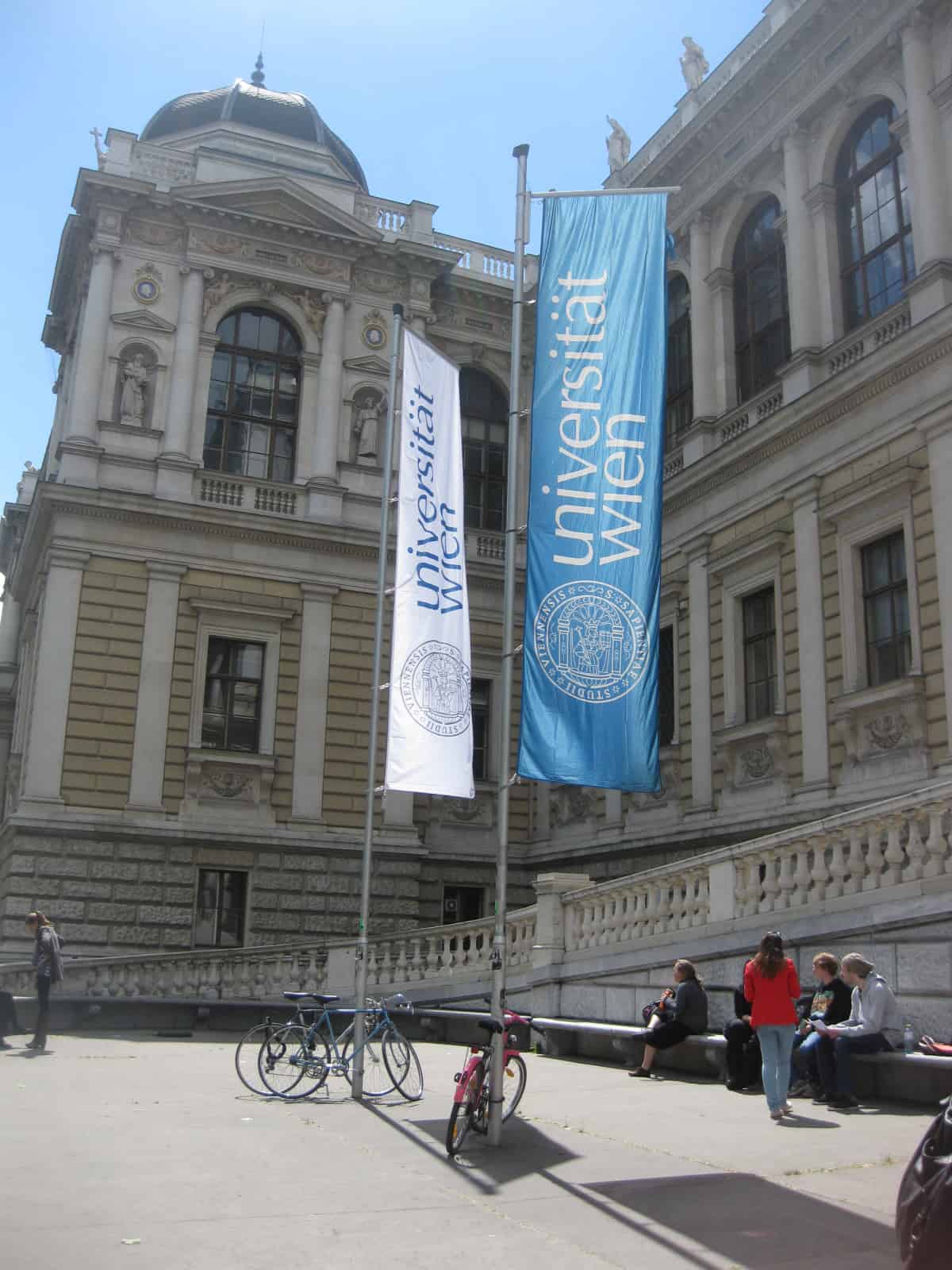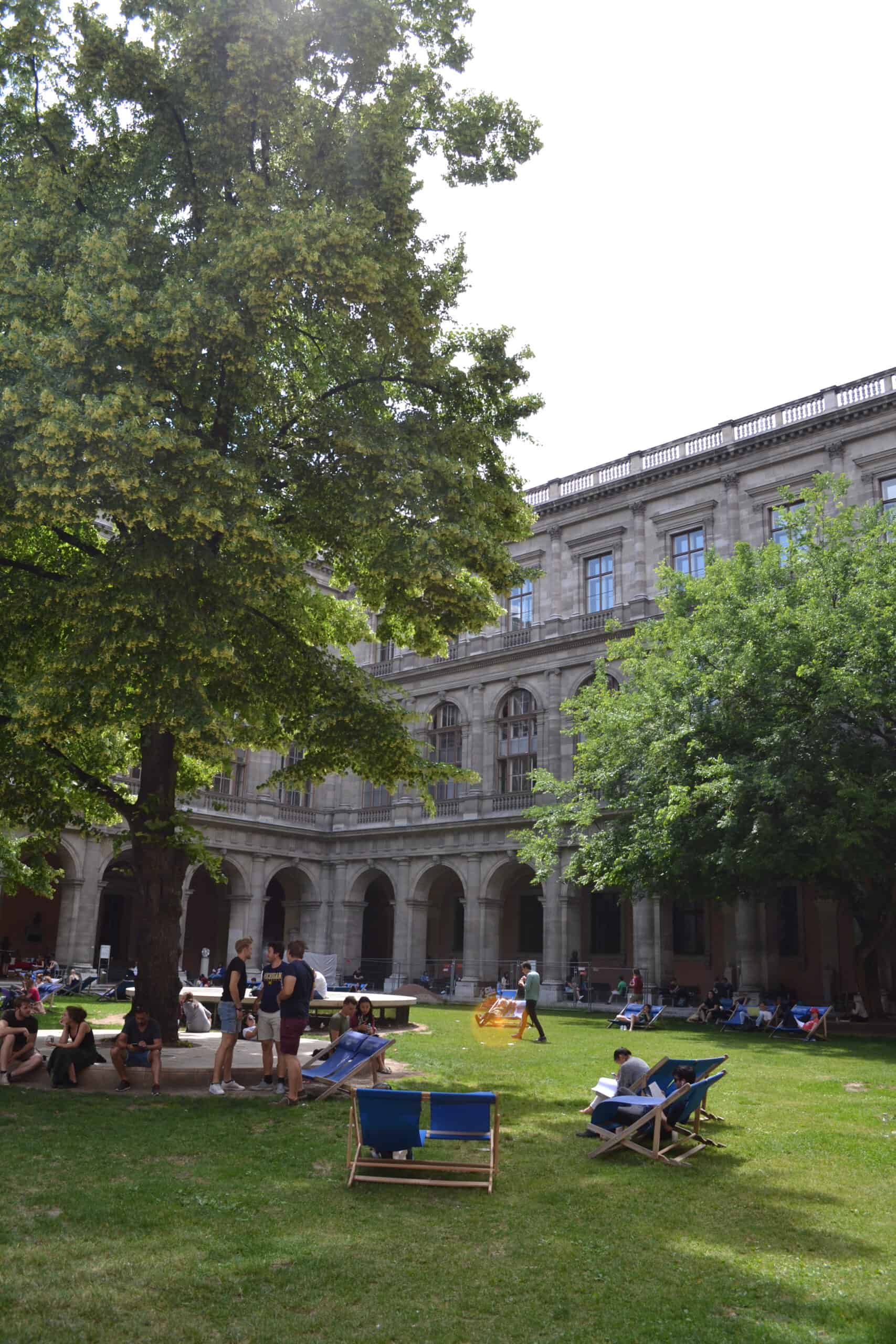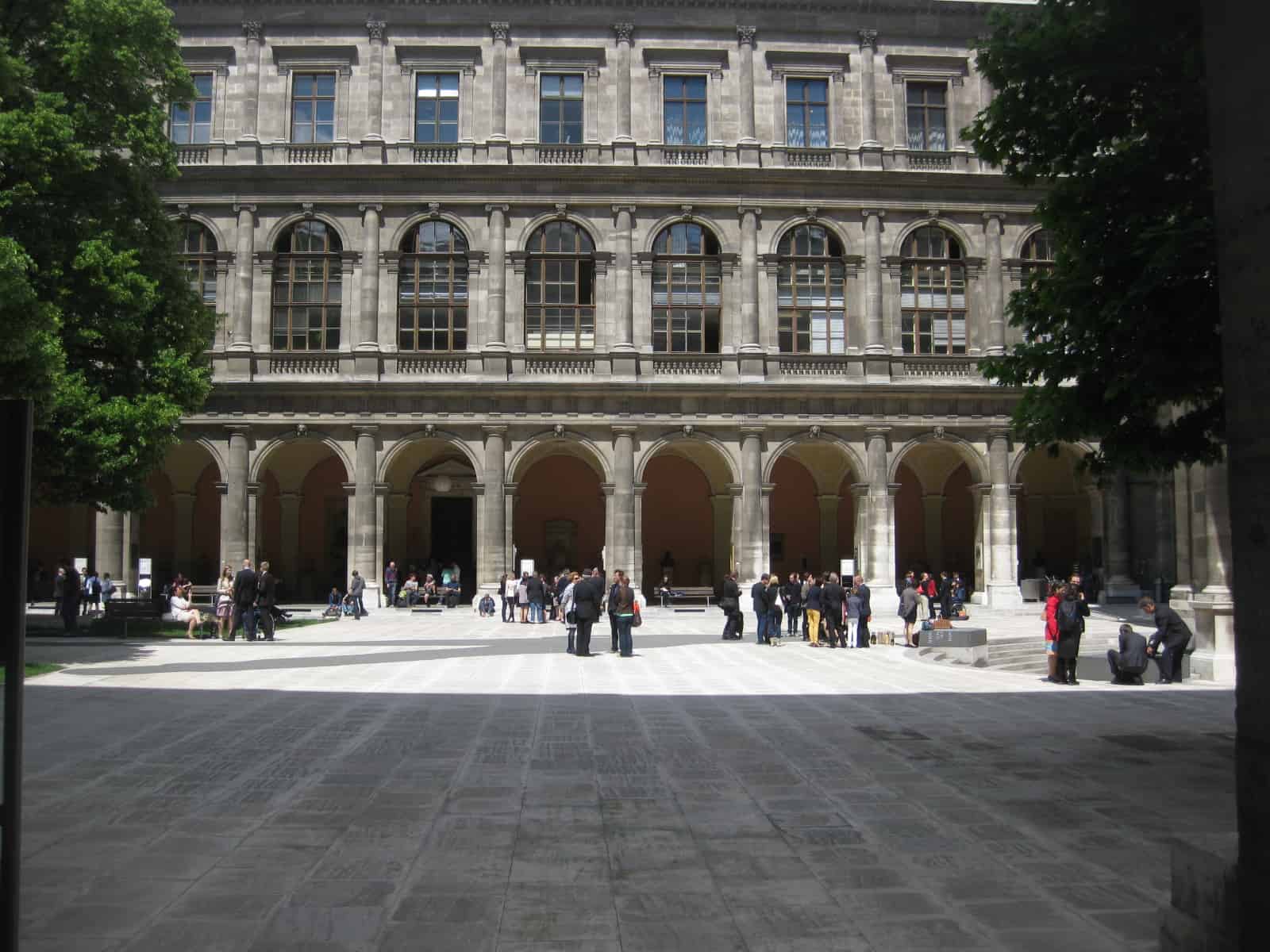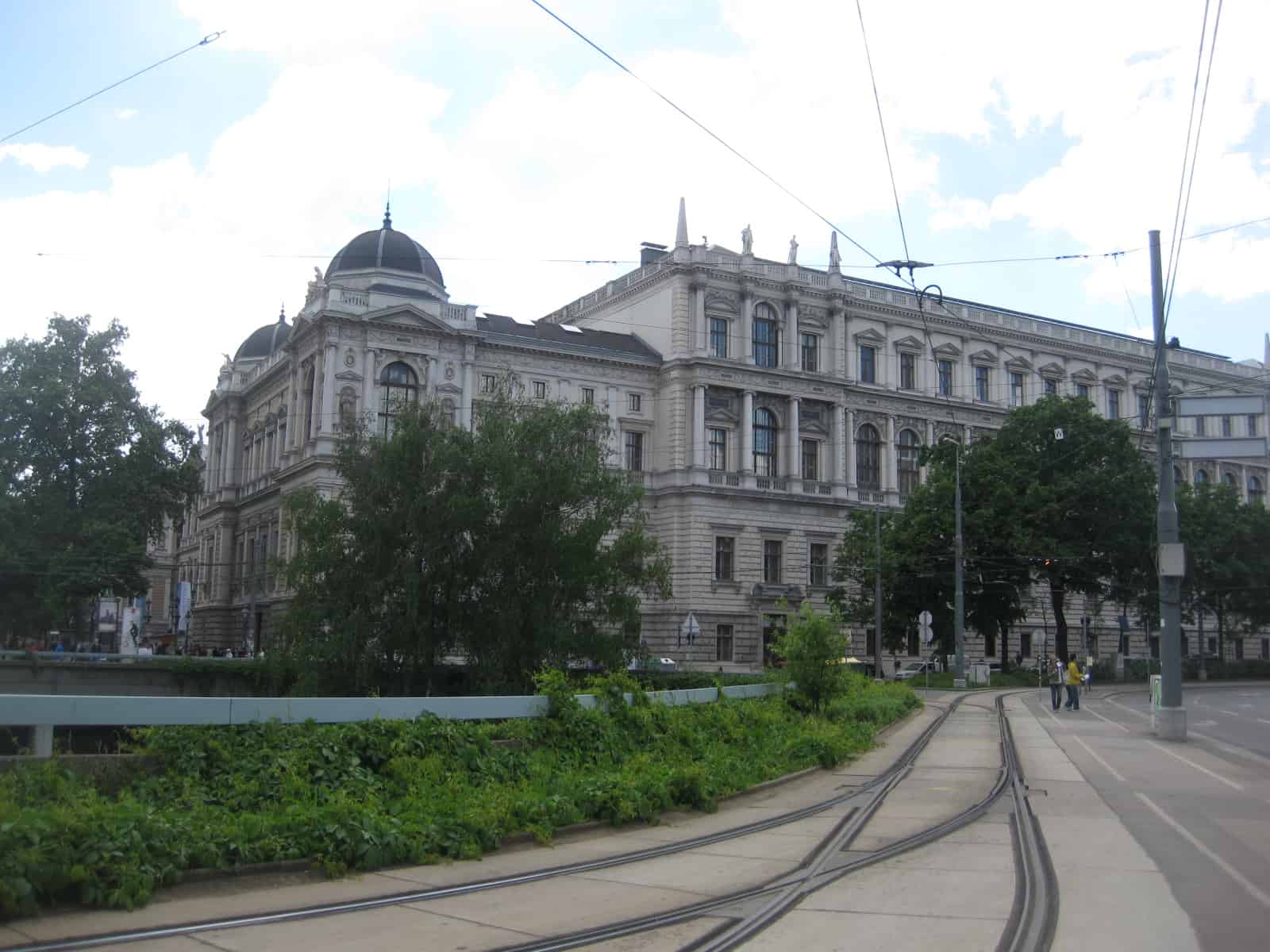 GET IN TOUCH
Contact the Vienna Adviser
Lindsay Oliver
66 Vernon Street
Hartford, CT 06106