Excursions
Academic excursions are an integral part of the Trinity in Vienna curriculum, and bring students in direct contact with the people, landscape, history and civilization of Austria and Central Europe.
All academic excursions are included in the program fees and include ground transportation, organized tours, hotel accommodations and entrance fees (when applicable).
Academic excursions include a pre-departure lecture to introduce students to the sites, their history and their current importance. Upon return, wrap sessions are conducted to help students consolidate what they have learned.
Trinity in Vienna includes three overnight excursions, as well as a variety of day trips in and around Vienna. Overnight excursions include:
Prague, Czech Republic
Known as a "symphony in stone," Prague's many curiosities date back over 1,000 years making it one of the most intriguing cities in Europe. This city is a living museum and possesses architectural preservation like no other place in the world. Prague has risen to make an extraordinary name for itself upon the fall of the Iron Curtain and welcomes you to discover its captivating, everyday wonders. Prague rests along the banks of the Vltava River, and has been the political, cultural, and economic hot-spot of Central and Eastern Europe for over 1000 years. With over 1.2 million local inhabitants in the city proper and a constant flow of international travelers exploring the city, Prague is a bustling capital of global importance.
Budapest, Hungary
Budapest is considered by many to be one of the hidden treasures of Europe. It is a thriving city of modern bridges, cafes and markets amid an eclectic mix of architectural styles that reflect Budapest's unique history. The Danube River splits the city of Budapest into its two halves, Buda and Pest. On the Buda side, Castle Hill, the Royal Palace and Old Town are sites not to be missed. Wait until darkness falls for a breathtaking view of the river with the lights of the seven bridges, the castle and the Parliament building reflected on the water. Pest is the political and economic heart of the city. Its main symbol is the Parliament, which is one of the most recognizable structures in Budapest.
Salzburg, Austria
Salzburg is storybook Austria. Standing beside the fast-flowing Salzach River, your gaze is raised inch by inch to the Altstadt's mosaic of graceful domes and spires, the formidable clifftop fortress and the mountains beyond. It's a view that never palls. It's a backdrop that once did the lordly prince-archbishops and home-grown genius Mozart proud. As tempting as it is to spend every minute in the Unesco-listed Altstadt, drifting from one baroque church and monumental square to the next in a daze of grandeur, Salzburg rewards those who venture further. Give Getreidegasse's throngs the slip, meander side streets where classical music wafts from open windows, linger decadently over coffee and cake, and let Salzburg slowly, slowly work its magic.
---
Internships
The Trinity in Vienna program offers optional .5 experiential internship opportunities at Women Without Borders and the Sigmund Freud Museum. Spots are limited and placement can not be guaranteed. Students apply to the internship after they have been accepted to the program.
The internship requirements:
100 contact hours
Final Report
Internship placements:
Jewish Museum Vienna (1 spot per semester):
The Jewish Museum of the City of Vienna is a place of encounter, interaction and understanding, which seeks to raise awareness of Jewish history, religion, and culture. The Jewish Museum Vienna documents Vienna's Jewish life from the Middle Ages to the present day in its permanent exhibitions. The museum combines the Jewish history of the city with global, cultural, and socio-historical themes in its temporary exhibitions.
Student Accessibility: Fully accessible for students with mobility challenges.
Sigmund Freud Museum (1 spot per semester):
Since 1971, the Sigmund Freud Museum has been welcoming visitors in Sigmund Freud's former office and apartment. Formerly a room of commemoration, the Sigmund Freud Museum has developed into a tourist attraction with more than 100,000 visitors per year and a place of debate and discussion with research and education projects, scientific events and Europe's largest library on Psychoanalysis. Students work on projects in the archives, assist in the museum, assist the research staff, etc.
Student Accessibility: Fully accessible for students with mobility challenges.
Women without Borders (WwB) (2-4 spots per semester):
Women without Borders (WwB) has since its inception in 2001 been putting research into practice through community-based strategies that combine theory and grassroots-level fieldwork. To date, we have conducted over 80 projects in some 30 countries. We focus on Preventing Violent Extremism, Capacity Building, Gender Based Violence, Female Leadership, and Intercultural Dialogue. Last year alone, we implemented projects in 8 countries, trained 40 teachers, impacted 340 participants, and interviewed 480 individuals. Responding to the growing threat of radicalization by sensitizing a hitherto neglected group to their roles and responsibilities in building community resilience from the ground up, WwB created the world's first female PVE platform: the Sisters Against Violent Extremism (SAVE) network. While addressing extremism is a priority among the range of distinct but interrelated WwB capacity building projects, this approach reflects our longstanding, broader governing philosophy: translating research into action and empowering women to move from victim-hood towards agency, the world over.
Student Accessibility: Physical office not accessible for students with mobility challenges.
Explore the Gallery
Experience Vienna
Explore the Gallery
Experience Vienna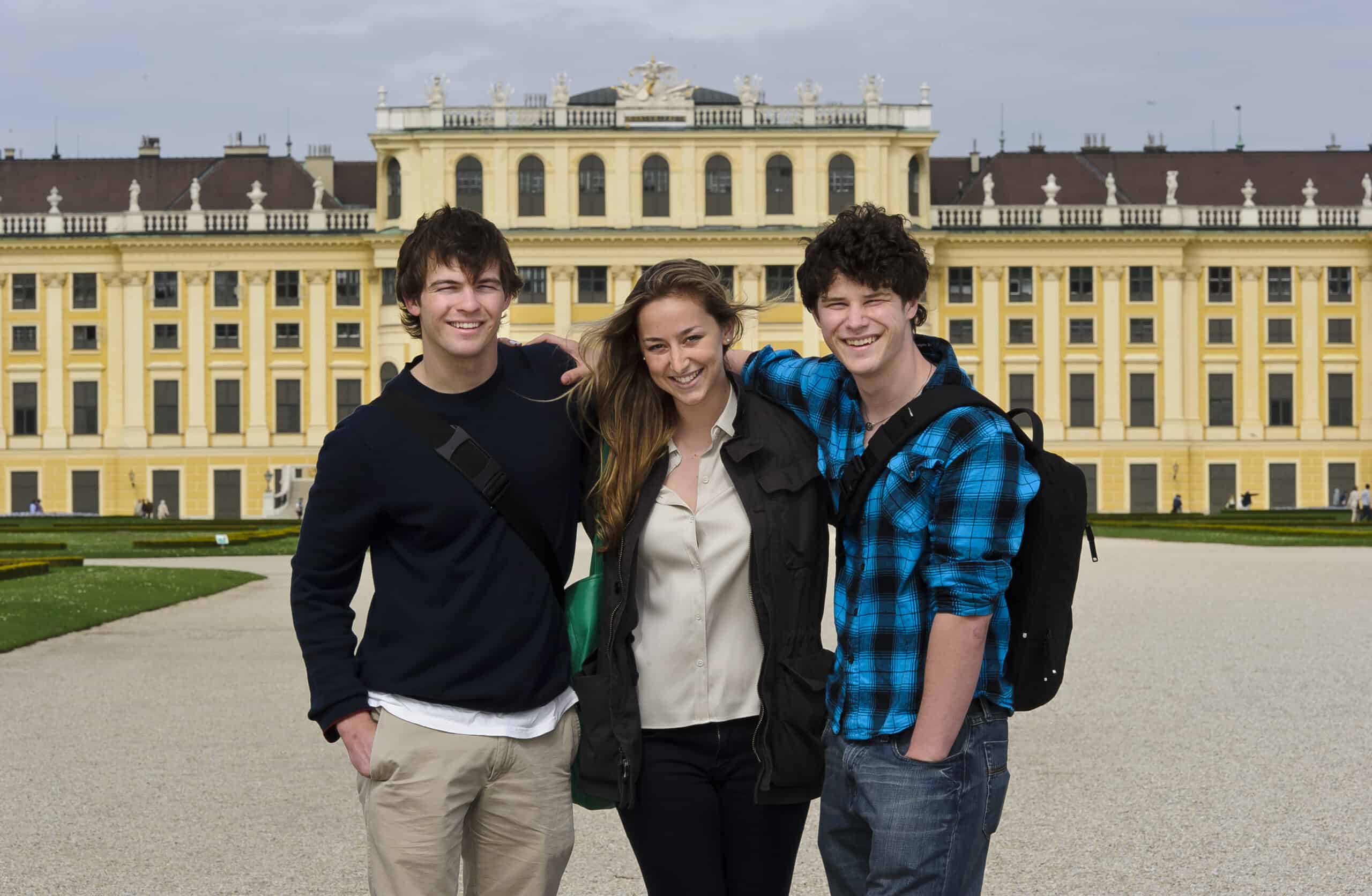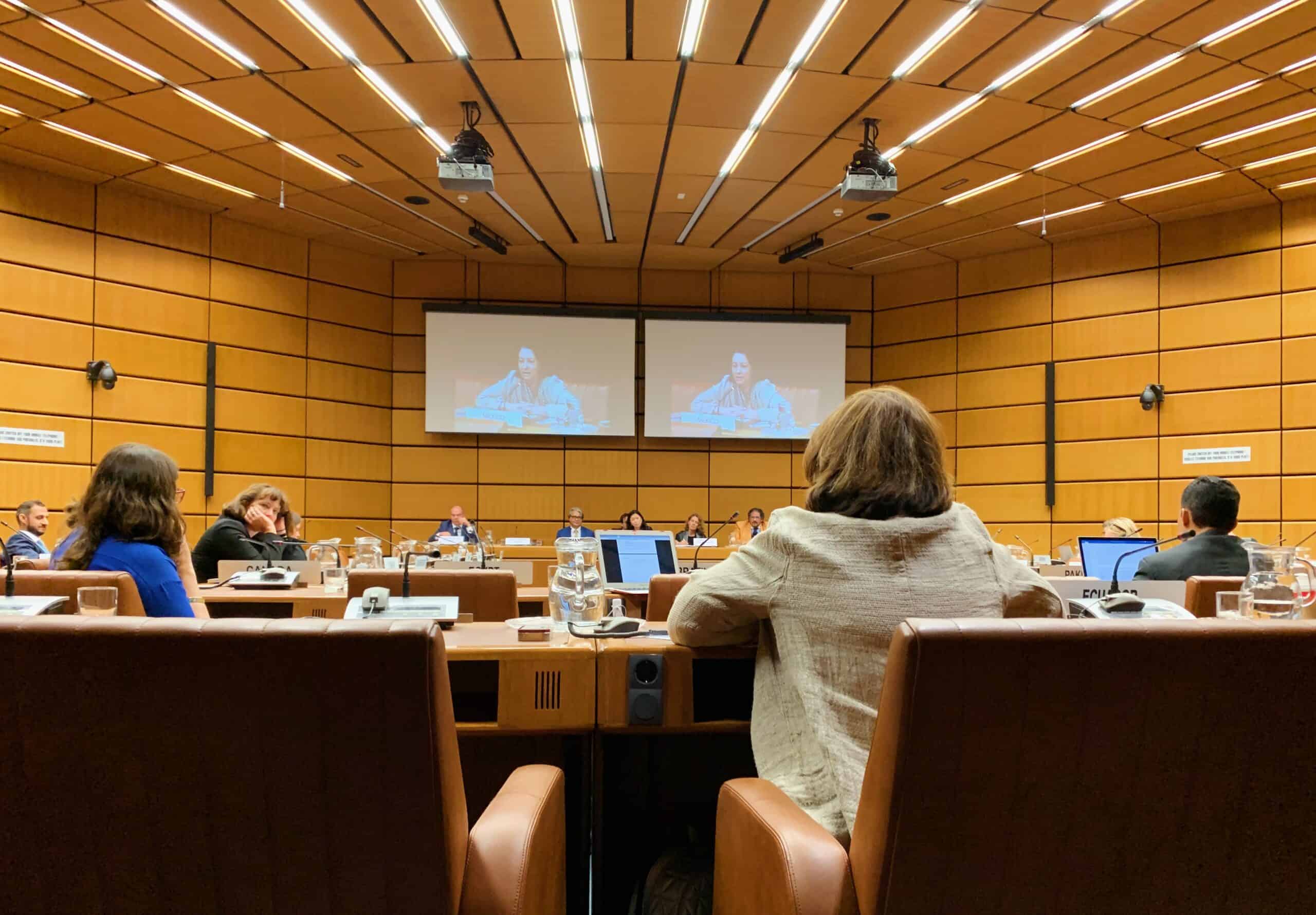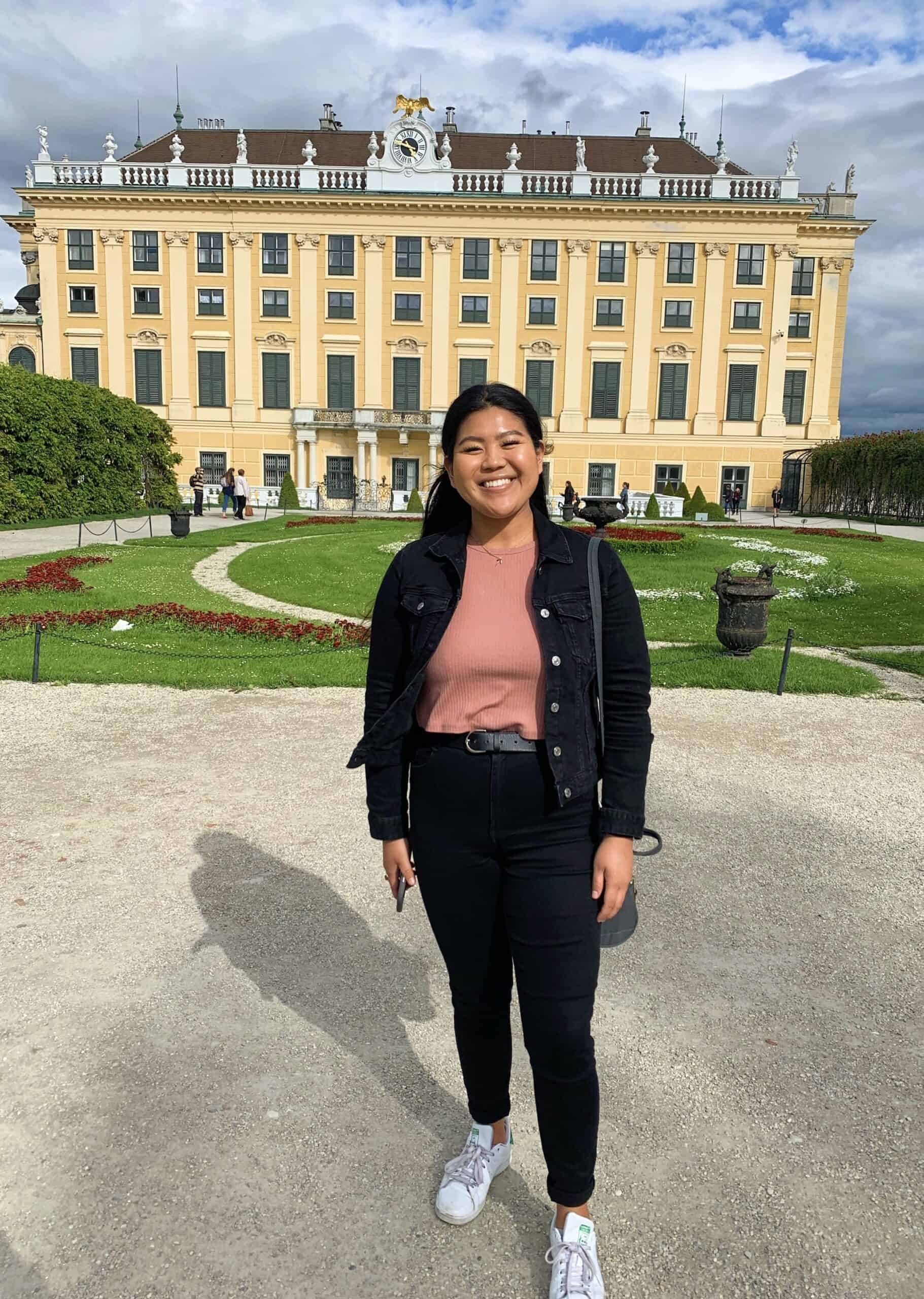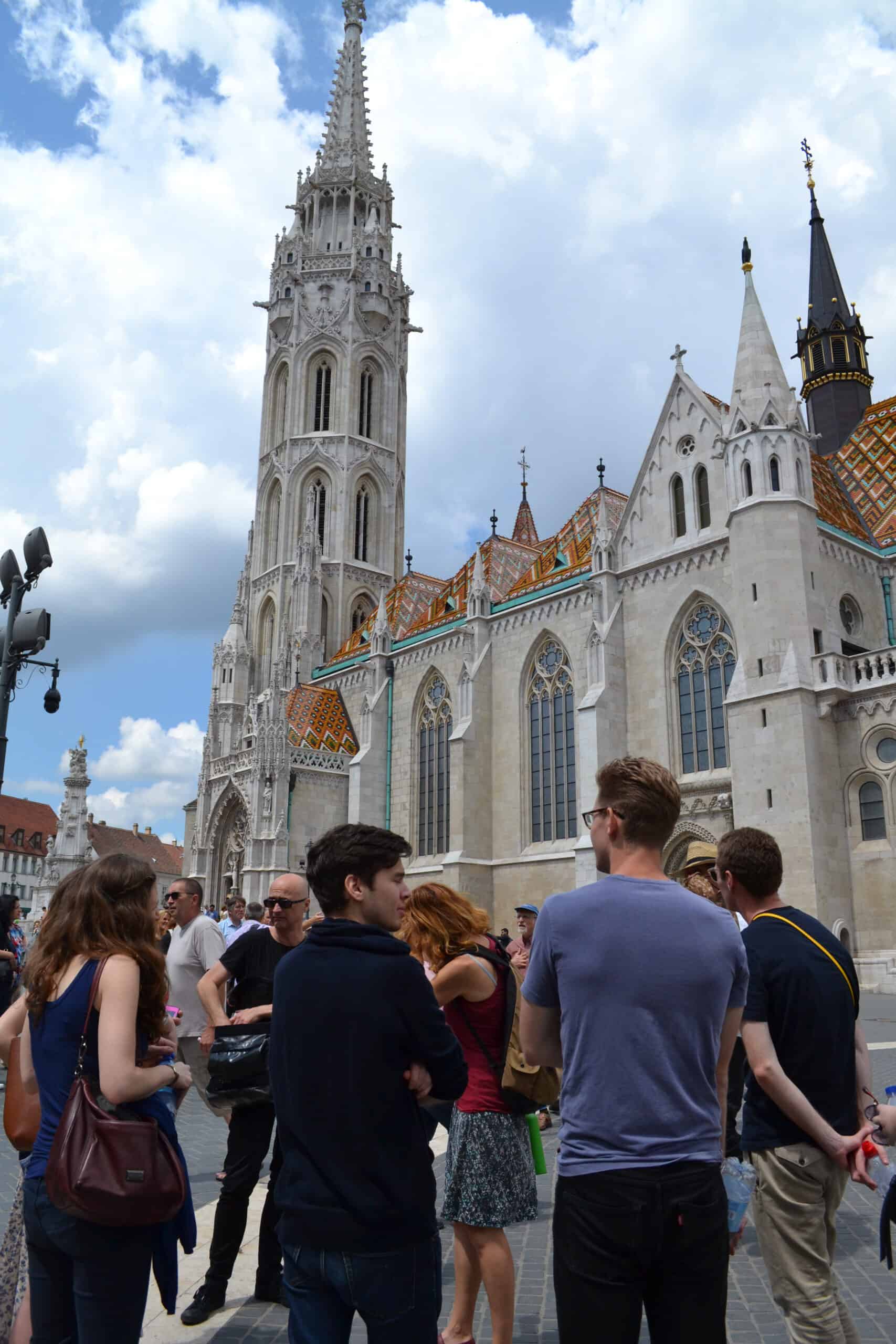 GET IN TOUCH
Contact the Vienna Adviser
Lindsay Oliver
66 Vernon Street
Hartford, CT 06106