Bridging the Liberal Arts and the Future of Digital Technology
Trinity's pathbreaking partnership with Infosys, announced in September 2018,  marks an unprecedented collaboration between a liberal arts college and a global tech giant.  It's a national model for fostering new conversations between higher education and industry — and preparing today's students for the future of work.
Applied Learning Initiative
Trinity and Infosys launched in February 2019 the Applied Learning Initiative, a set of programs designed to link the liberal arts and the future of digital technology.  The Applied Learning Initiative is being housed at Trinity College's new innovation center at One Constitution Plaza.  A dedicated advisory board guides its educational content and programming.
Business Analysis for Digital Transformation
The first joint Trinity-Infosys program, Business Analysis for Digital Transformation, provides new Infosys hires with eight weeks of training, uniquely fusing business analysis, design thinking, liberal arts skills, and foundational technology.
Trainees come from across the country; most are recent graduates.  Some will stay to work at Infosys's innovation hub in Hartford, while others will be assigned nationally.

Trinity faculty and staff are deeply engaged in the first five weeks of the program.  They teach modules, reinforcing the power of liberal arts skills and inspiring creative thinking.

Our partners at the CT Data Collaborative offer a one-day workshop, showcasing the area's resources.  
Learn more about how recent Trinity graduates like Wilfried Tentchou '09 are applying their liberal arts education as business analysts at Infosys.
From the Liberal Arts to the Future of Work
As one indicator of the value of a liberal arts degree, Trinity graduates are being hired by Infosys.  Several of our students are also working each summer in Bangalore as interns in InStep, ranked the top internship program in the world.  Learn more about Wendy Salto's experience as a Trinity rising sophomore in India.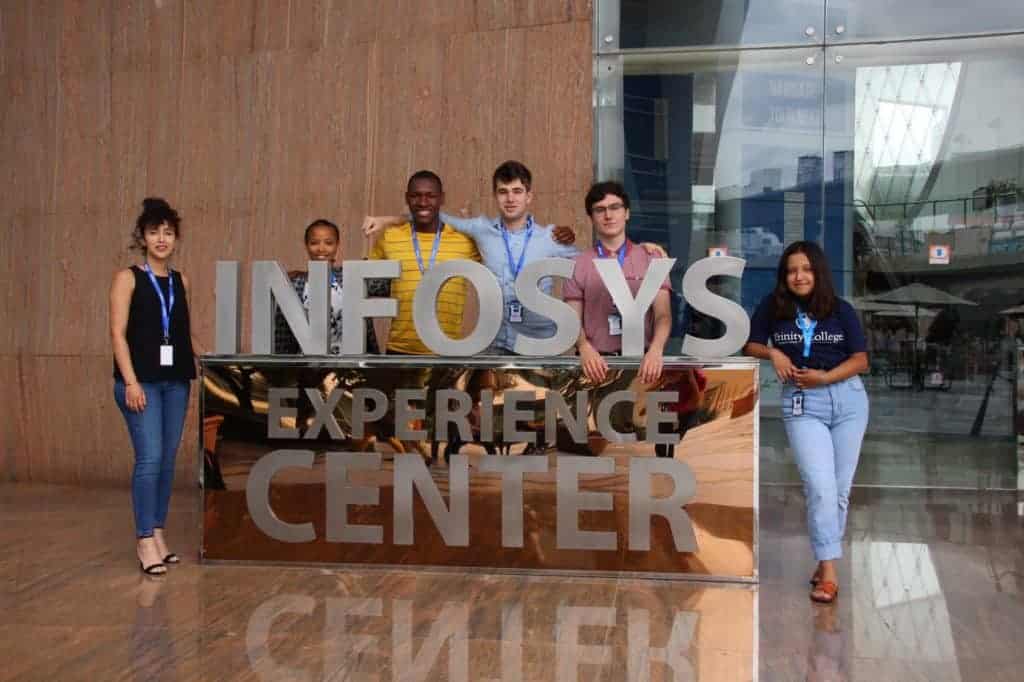 The liberal arts degree is alive and well -- and critically important to the future of tech.

Ravi Kumar, President of Infosys

CNBC, August 27, 2019
Select Media Coverage

Ravi Kumar, "The Liberal Arts Degree is Alive and Well—and Critically Important to the Future of Tech," CNBC, August 27, 2019

Infosys and Trinity College Working to Make Digital Scientists Out of Liberal Arts Grads," Hartford Courant, April 1, 2019

"The Future of Work: Humans + Gigs + Robots are the New Blended Workforce," Forbes, March 14, 2019

"To Assert Relevance, Liberal Arts Colleges Lean Into Skills Training, Business Partnerships," Hartford Business Journal, February 4, 2019

"Infosys and Trinity College Launch Catalytic Partnership to Bridge the Liberal Arts and Digital Technology," Infosys, September 20, 2018
Explore the Gallery
Podcasts and Videos about the Trinity-Infosys Partnership
Explore the Gallery
Podcasts and Videos about the Trinity-Infosys Partnership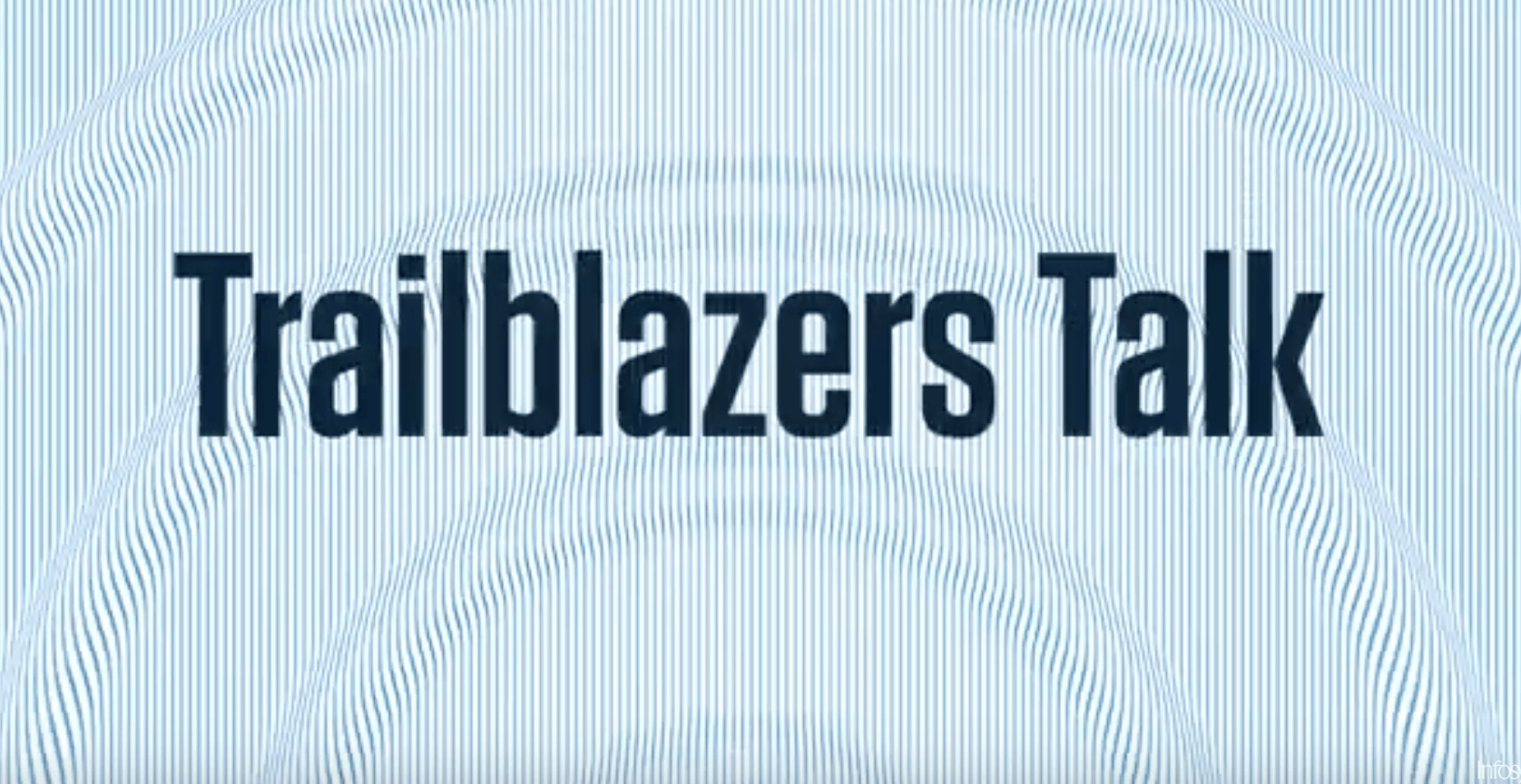 Trinity-Infosys Partnership