Trinity Tech-Edge: Technology and Innovation Program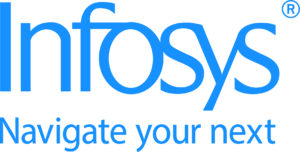 Tech-Edge is the latest program developed as part of the Trinity-Infosys Applied Learning Initiative, bridging the liberal arts and the future of digital technology. Tech-Edge is designed for liberal arts undergraduate students and recent graduates to acquire core skills in technology and business innovation, embrace disruption and learn to thrive in the virtual workplace. All of this is further enhanced with real-life technology experiences shared by Infosys professionals. Participants will gain a competitive edge in the job market.
Key Program Dates:
Deadlines for the 2023 Summer Tech-Edge Program are below:
| ​Application Stages​ | ​Deadlines​ |
| --- | --- |
| Tech-Edge scholarship application deadline |  March 10, 2023 |
| ​​Student application priority deadline |  March 10, 2023 |
| Enrollment deposit deadline |  April 1, 2023 |
| Internship resume reviews and interviews |  beginning April 1, 2023 |
| Enrolled students apply for summer housing |  April 30, 2023 |
| Tech-Edge program runs |  May 22 – June 9, 2023, M-F 8:30 AM – 4:30 PM (No class on Memorial Day, May 29) |
Program Location:
The program will be held in-person at the Trinity Innovation Center, 1 Constitution Plaza, Hartford, CT.
Program Overview:
Engage in a unique learning experience, led by industry innovators and Trinity faculty, supported by real-life technology experiences by Infosys professionals
Acquire skills in the emerging world of virtual teamwork
Get career ready during our Future of Work Forums with HR professionals and hiring managers. Previous guests included representatives from companies like

Mi

crosoft, Buzzfeed, Google, Accenture, 

Hubspot

, Otis 

World headquarters, Mars, Better.com
Learn how to translate your Tech-Edge skills to the jobs of tomorrow and workshop your resume
Opt-in to receive academic course credit for the Technology Essentials portion of the program
Apply your skills in a 2-day real-world challenge, solving a business problem for a non-profit or company
Maximize your potential with a personalized talent assessment from Clifton Strengths
Receive a LinkedIn Certification Badge, recognizing program completion
Access to Tech-Edge exclusive summer internship opportunities. All enrolled students will have the option to interview for the internships.
Program Requirements:
Tech-Edge was created for students with a liberal arts background and a GPA of 3.0 or higher, but we welcome students who meet these criteria from any academic background to apply.
Ready to Apply?
Thank you for your interest in Tech-Edge. We are currently no longer accepting applications for the 2023 Tech-Edge Program.
Want to Learn More?
The program cost for Tech-Edge is $4,900. Click here for detailed program cost information and limited scholarship opportunities.
Read "Summer Tech-Edge program opens doors for liberal arts students" from the Winter 2023 issue of the Trinity Reporter, our alumni magazine
Visit the Tech-Edge FAQ page or send us a message via our Inquiry Form and a team member will reach out shortly.
View our brochure here:
Tech-Edge introduced me to the groundbreaking technologies that will completely change the world and our lives within just a few years. The program not only broadened my technical vocabulary, it made me understand how certain businesses and industries can grow by implementing certain types of technologies. Now, I can detect real-world problems and come up with ways to solve them using emerging technologies.

Fabiana Guajardo

Tech-Edge Summer '20
GET IN TOUCH
Trinity Tech-Edge
Evan Field
Trinity Innovation Center
1 Constitution Plaza, 3rd Floor
Hartford, CT 06103