Trinity Tech-Edge: Technology and Innovation Summer Program
Tech-Edge is the latest program developed as part of the Trinity-Infosys Applied Learning Initiative, bridging the liberal arts and the future of digital technology. Tech-Edge is designed for liberal arts undergraduate students and recent graduates to acquire core skills in technology and business innovation, embrace disruption and learn to thrive in the virtual workplace. All of this is further enhanced with real-life technology experiences shared by Infosys professionals. Participants will maximize their time at home and gain a competitive edge in the job market.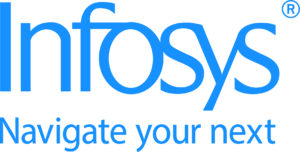 Program Dates:
The program runs weekdays, Monday, June 7- Friday, June 25, 2021, 8:30 a.m. – 4:30 p.m (EDT)
Program Overview:
Engage in a unique remote learning experience, led by industry innovators and Trinity faculty, supported by real-life technology experiences by Infosys professionals.
Transform your summer by acquiring skills in the emerging world of virtual teamwork.
Apply your skills in a 2-day real-world challenge, solving a business problem for a non-profit or company.
Learn from liberal arts graduates and Infosys speakers about how to succeed in the new culture of digital work.
Receive a LinkedIn Certification Badge, recognizing program completion.
Program Requirements:
Tech-Edge was created for students with a liberal arts background and a GPA of 3.0 or higher, but we welcome students who meet these criteria from any academic background to apply.
Due to the online nature of this program, participants must have access to a computer and reliable internet service.
 Contact Our Team!
Send us a message via our Inquiry Form and a team member will reach out shortly!
GET IN TOUCH
Trinity Tech-Edge
Thalia Giraldo
Trinity Innovation Center
1 Constitution Plaza, 3rd Floor
Hartford, CT 06103