Back to News
Q&A: Interest in Biomedical Engineering Leads Student to Pediatric Hospital Internship
Academics
posted
by Kelsey Brown '23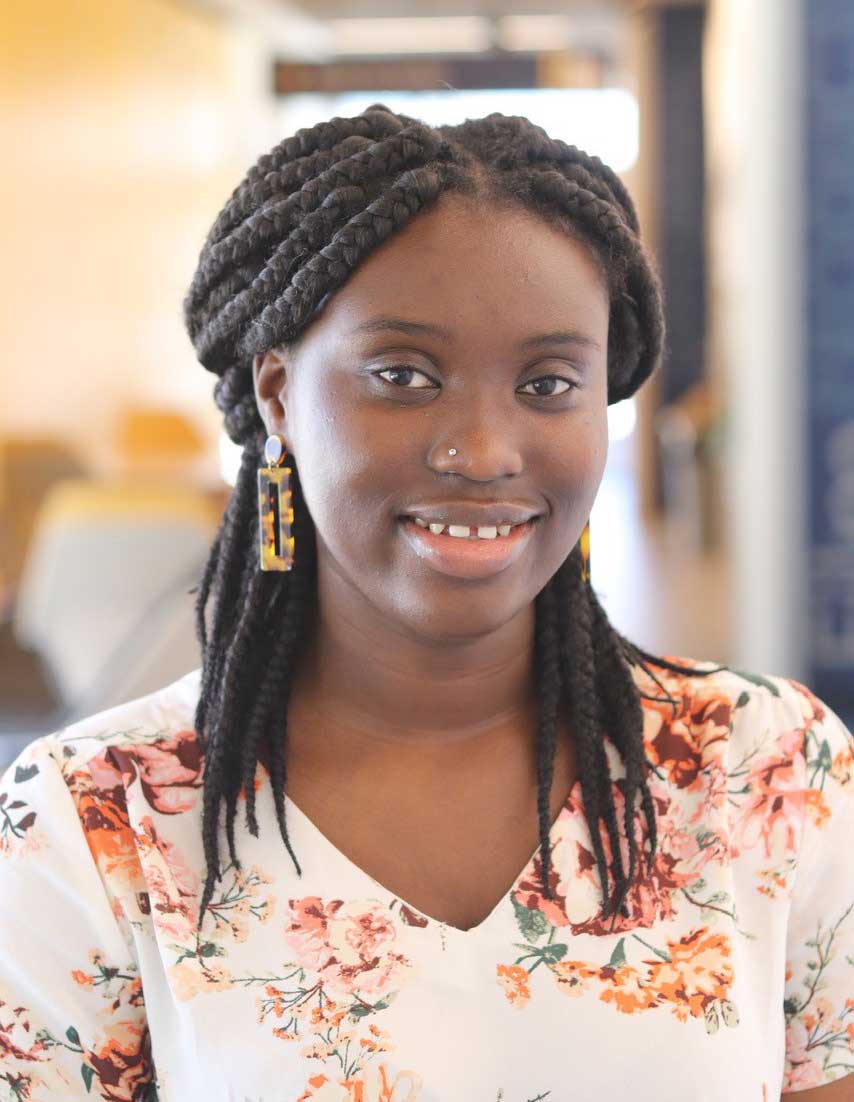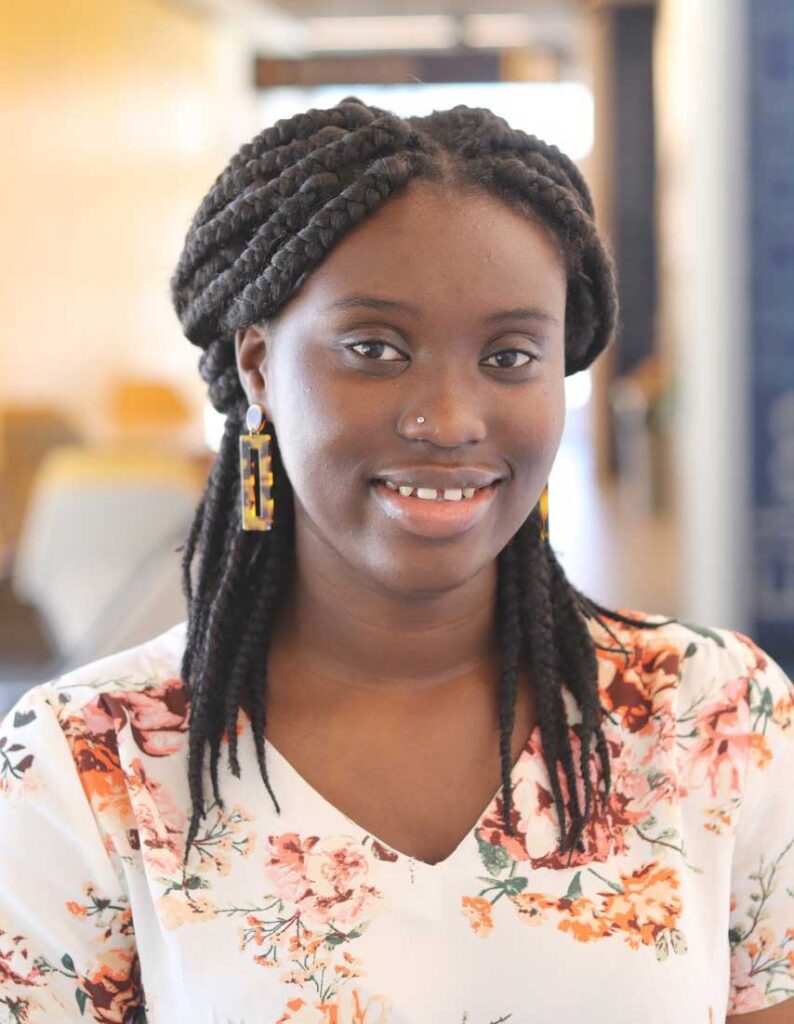 Sandra Ofori '23 is an engineering major from Ghana with a concentration in biomedical engineering who is working as a remote intern this summer at Scottish Rite for Children in Dallas, Texas. To receive academic credit from Trinity, Ofori meets weekly with Associate Professor of Engineering J. Harry Blaise and completes a mid-internship and final internship report, in addition to daily logs. At Scottish Rite for Children, a pediatric hospital specializing in the treatment of orthopedic conditions and sports injuries, Ofori helps graduate students with biomechanics research.
Ofori's studies and involvement on campus helped prepare her for her endeavors this summer; these include coding with MATLAB software, analyzing research data, and attending lectures to learn more about professions in the biomedical engineering field. Her involvement on campus includes being a P.R.I.D.E. leader, a part of the International House, the African Student Association, and Trinity College Black Women's Organization (TCBWO). She also participates in Trinity's chapter of the IEEE Engineering in Medicine and Biology Society (EMBS), an engineering society that provides its members with access to the world's largest international society of biomedical engineers in more than 90 countries.
Below, Ofori shares her summer internship experiences:
Why did you choose this internship?
I had prior interest in the biomedical engineering field, so I met with Heather Hodge in Trinity's Career & Life Design Center. Heather helped connect me with an alumna who works at Scottish Rite for Children, Dr. Kirsten Tulchin-Francis ['98]. Scottish Rite allowed me to work in the Movement Science Lab, focusing on kids who are amputees and their progress after surgery. I get to understand human systems using engineering principles. I am helping a couple of master's students with their research project measuring the efficiency of running blades [prostheses] used by children.
What's been your most enjoyable experience thus far?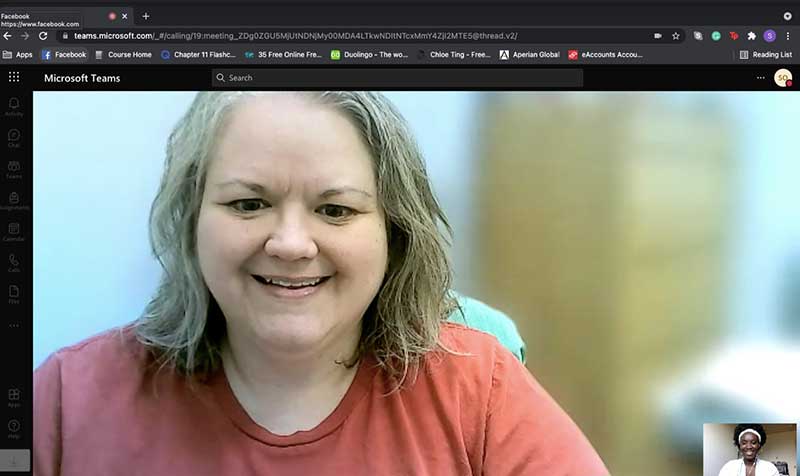 It was eye-opening to see the complex ways to measure variables when doing research. There's a program we use called Nexus, which you can use to put markers on a person's body and analyze every movement that person makes. Kirsten showed me how the program works and it's so interesting seeing that in motion. You can see what variables you want to measure and  then compile data from it. It's an introduction into machine learning and the complex nature of research and data analysis, which is very beneficial.
What is the most challenging aspect of your internship?
The most challenging part of this experience so far was balancing Tech-Edge, my Coursera class, in addition to the internship. Tech-Edge recently ended, so I've been focusing on learning more about coding with MATLAB in my internship.
How did Trinity prepare you for this professional internship experience?
Trinity gave me the footing to understand the basic principles behind what I'm doing. My "Introduction to Biomedical Engineering" course taught me about biomechanics, and that gave me an insight into exactly what this internship is about.
How will this internship help you achieve your career goals?
The purpose of this internship was to help me analyze how I can use the skills I'm gaining from Trinity in my future career. Because biomedical engineering is such a broad field, and there are so many areas to choose from, I wanted this research experience to help me narrow down my interests. I've already started noticing what I'm most interested in, so this internship helped me make progress in that respect. Now, I know that I enjoy working with medical devices and I have developed an interest in genetic engineering. This was a real learning process for me!
What first sparked your interest in biomedical engineering?
I always knew I wanted to work in health care. Initially, I wanted to be a neurosurgeon or a general surgeon and that was my dream for a long time. This changed after I was admitted to the United World Colleges (UWC) program. I recall speaking to someone about medical school in the United States and the challenges I might face as an international student. The person spoke about biomedical engineering and how I could still fulfill my dream of improving the health of individuals without necessarily being a doctor or a surgeon. I started researching more about it and realized how much I was interested in the field.