Student led organizations centered around religious practice, learning, service, and cultivating a sense of welcome across campus.
Many student organizations fall under the umbrella of Spiritual and Religious Life. For more information about meeting times and how to get involved, reach out to the organization presidents, or contact the program coordinator to be added to the department's weekly email list.
Chapel Council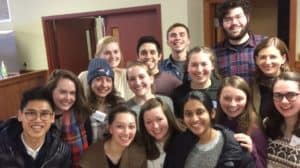 Chapel Council brings together Christian students who seek to fulfill spiritual and soulful needs, to reflect on what it means to be Christian on a college campus, to explore various schools of Christian thought, and to connect with God and one another.
Alex Chambers '22 (alexandra.chambers@trincoll.edu), co-president
Kayleigh Moses '22 (kayleigh.moses@trincoll.edu), co-president, advised by Chaplain Rebekah Hatch
Chapel Singers
Charleston House of Interfaith Cooperation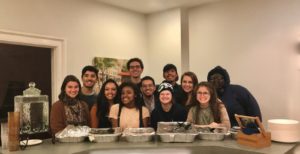 Inviting people of all religions and worldviews into shared conversation where every voice is welcome and through which we engage in relationship with one another, identify common values, and work together toward the common good.
Advised by Professor Tanetta Andersson (tanetta.andersson@trincoll.edu)
Faith Circle
Advised by Chaplain Trevor Beauford (yancey.beauford@trincoll.edu)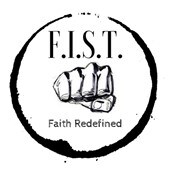 F.I.S.T. (Faith Inspired Students at Trinity)
Hillel
Each year, a wonderful, creative community of students comes together by sharing Jewish experiences at Trinity College Hillel. Our goal is to build connections to Jewish identity and cultivate leaders of tomorrow through myriad programs that enrich the minds, hearts, and souls of our students.
Joshua Jacoves '23 (joshua.jacoves@trincoll.edu), president, advised by Lisa Kassow and Leah Staffin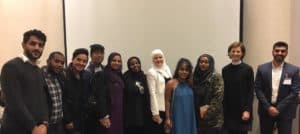 Muslim Students Association
The MSA provides support, services, and advocacy for the Muslim community at Trinity College; promotes understanding and good will among religious and cultural organizations on campus in the greater Hartford area; and cultivates a welcoming environment where people can learn about the Islamic faith and way of life.
Rakan Alzagha '22 (rakan.alzagha@trincoll.edu), president
Newman Club
Trinity College Gospel Choir