February 16, 2017
Dear Members of the Trinity College Community,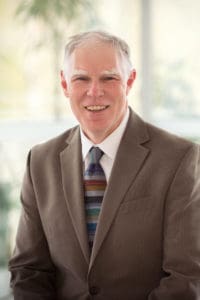 I am delighted to announce that Michael T. Casey, the Collyer Vice President for Advancement at Skidmore College, has accepted our offer to become Trinity's next Vice President for College Advancement. Michael will officially join Trinity in June 2017, taking over leadership of our Advancement Division from Jack Fracasso.
Following my fall announcement about Jack's plan to retire in June, we gathered a search committee to identify our next advancement chief – a strategic, dynamic, and collaborative professional with a strong record of leadership and achievement. Committee members report that Michael quickly stood out, conveying eloquently how his own liberal arts experience as a first-generation college student transformed his life. He related that his four years of undergraduate study at Harvard University – where he majored in Irish history and literature – continue to motivate his efforts to help colleges attract resources that enable them to provide that experience to others. The committee also spoke admiringly of Michael's approach to solving problems, his careful research with multiple stakeholders, and his use of data and technology to adjust to the changing landscape in advancement.
Michael has spent nearly three decades in advancement, the majority of that at three liberal arts colleges: Franklin & Marshall, Wesleyan University, and Skidmore. He has played leadership roles in three major institutional planning efforts and planned four successful capital/comprehensive fundraising campaigns, all of which set new highs for their respective institutions. At Skidmore, he leads a team of more than 50 staff members and sits on the President's Cabinet. His broad background includes management of every major unit of advancement, as well as experience leading communications and career development programs.
Michael has served as a faculty member for several professional conferences, including for the Council for Advancement and Support of Education (CASE). At Skidmore, he has been active in community and civic efforts, including serving as a member of the boards of the Waldorf School of Saratoga Springs, the Saratoga Regional YMCA, and the Saratoga Convention and Tourism Bureau.
Please join me in thanking the members of the search committee – Peter Espy '00, Joe Noonan '03, Carrie Pelzel '74, Allison Read, and Abby Williamson – for their outstanding work. I also wish to express my appreciation to Ahl, Berrien & Partners for their support on this important search.
We look forward to welcoming Michael to campus in June.
Sincerely,
Joanne Berger-Sweeney
President and Trinity College
Professor of Neuroscience