April 29, 2016
Dear Members of the Trinity College Community,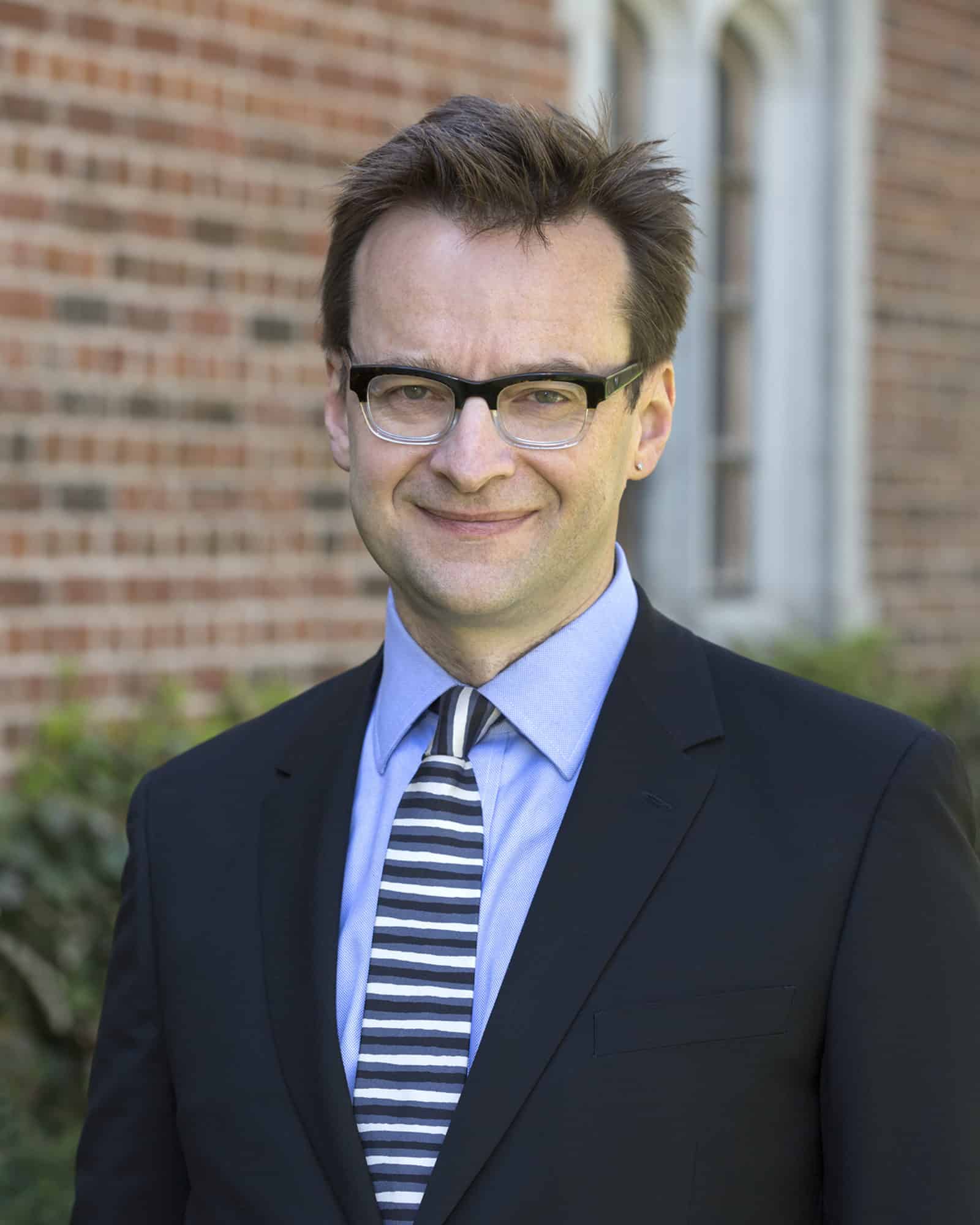 Today it is my great pleasure to announce the appointment of Timothy Cresswell as the new Dean of the Faculty and Vice President for Academic Affairs at Trinity College. In this key role, Tim will work to sustain and strengthen the College's tradition of academic excellence and innovation, collaborate with and inspire our intellectually-engaged and creative faculty, and play a major role within the senior College leadership in defining strategic goals for Trinity's future.
Tim comes to Trinity from Northeastern University in Boston, where he currently serves as Associate Dean for Faculty Affairs in the College of Social Sciences and Humanities, Professor of History and International Affairs, and Associate Director for Public Humanities at the Northeastern Humanities Center. Tim holds a B.A. in geography from University College London in the United Kingdom; an M.S. in geography from the University of Wisconsin-Madison; a Ph.D. in geography from the University of Wisconsin-Madison; and a second Ph.D. in English – Creative Writing (which he earned in 2015) from Royal Holloway, University of London.
Tim is an intellectual leader, an internationally recognized geographer and author of 11 books, who is intrigued by issues of place and mobility. His most recent work focuses on the particular place of Maxwell Street Market in Chicago, and on its evolution over 130 years. In addition, Tim is a poet who explores similar themes about space and place in his two collections: Soil, published in 2013, and Fence, published in 2015. See his full resume here.
I was impressed by Tim's intellect as well as his practical vision for Trinity's unique place in Hartford and in higher education. The search committee conveyed to me their enthusiasm for his combined commitment to liberal arts values and experiential learning. Here are some of the things that I heard from the search committee and his references: "He is deeply committed to sustaining and growing the liberal arts in a changing academic environment, and he has an abiding interest in forging and revealing the connections between worldly experience and intellectual life." Another said, "He conveys the joy he derives from life in academia and the thrill he gets out of making things happen." Yet another said, "His judgment of talent is excellent and he is well-liked and respected by everyone." The search committee sought someone with demonstrated excellence in a broad range of areas: someone who is an experienced academic administrator, is deeply committed to the liberal arts and to interdisciplinary learning, is a forward-thinking innovator, and is drawn to Trinity and the opportunities offered by its location in a city. Committee members were unanimous in their conviction that Tim demonstrated excellence in all of these areas.
Before assuming his academic and administrative responsibilities at Northeastern, Tim served in administration and on the faculties of Royal Holloway, University of London; the University of Wales, Aberystwyth and Lampeter; and the University of Connecticut. He has held honorary faculty positions at the University of Neuchatel in Switzerland and at Hampshire College in Amherst, Massachusetts.
Tim was our first choice, selected from a very strong field of candidates by a search team led by Sheila Fisher and that included Jack Fracasso, Hebe Guardiola-Diaz, Shafqat Hussain, Lida Maxwell, Angel Pérez, and Maurice Wade. I extend my deep appreciation to each of them who worked for almost six months to identify a candidate to lead Trinity's academic efforts into its next century.
And while there will be ample time to recognize them before Tim starts at Trinity this summer, I want to take this opportunity to thank Sonia Cardenas and Melanie Stein for their outstanding work in running the Dean of the Faculty's Office since the fall. Tim, Melanie and Sonia will move forward as our new academic leadership team.
Tim will assume his new responsibilities at Trinity on July 1, 2016. He will be on campus May 3 to attend the next faculty meeting, and will stay on campus to attend a reception hosted by President Berger-Sweeney at her home for A.K. Smith Reading Series author Darryl Pinckney from 5:45 – 7:30 p.m.
Please come to meet him and share in my excitement for Trinity's future with Tim Cresswell as our newest academic leader.
Sincerely,
Joanne Berger-Sweeney
President and Trinity College Professor of Neuroscience