Back to News
The Humanities Gateway: Bookends of My Trinity Experience
Academics
posted
by Emma Sternberg '21
Emma Sternberg '21, a Religious Studies and English double major with a minor in Modern Hebrew, is finishing her senior year at Trinity similarly to how she began her college experience four years ago: as part of the Humanities Gateway Program. Designed for highly motivated first-year students, the Gateway Programs are open by invitation to students who have specific interests and experience. Sternberg started as a student in the Humanities Gateway and eventually became the first-year mentor for the program in the fall semester of her senior year. Sternberg also is a student-athlete on the Trinity track & field team; a head tutor and writing associate in the Writing Center; the secretary and treasurer for H2OPE, a student non-profit water charity organization; and is a student writer for Trinity's Office of Communications. Below, Sternberg reflects on her experience in the Humanities Gateway as a student and mentor.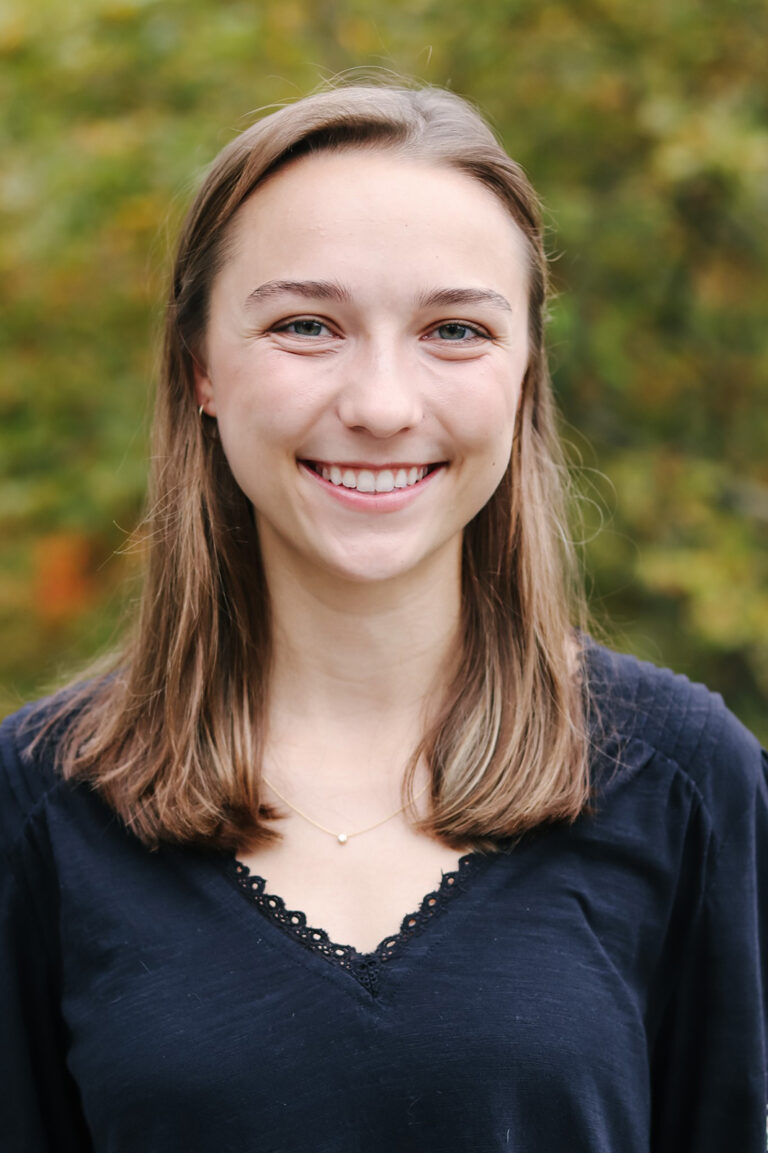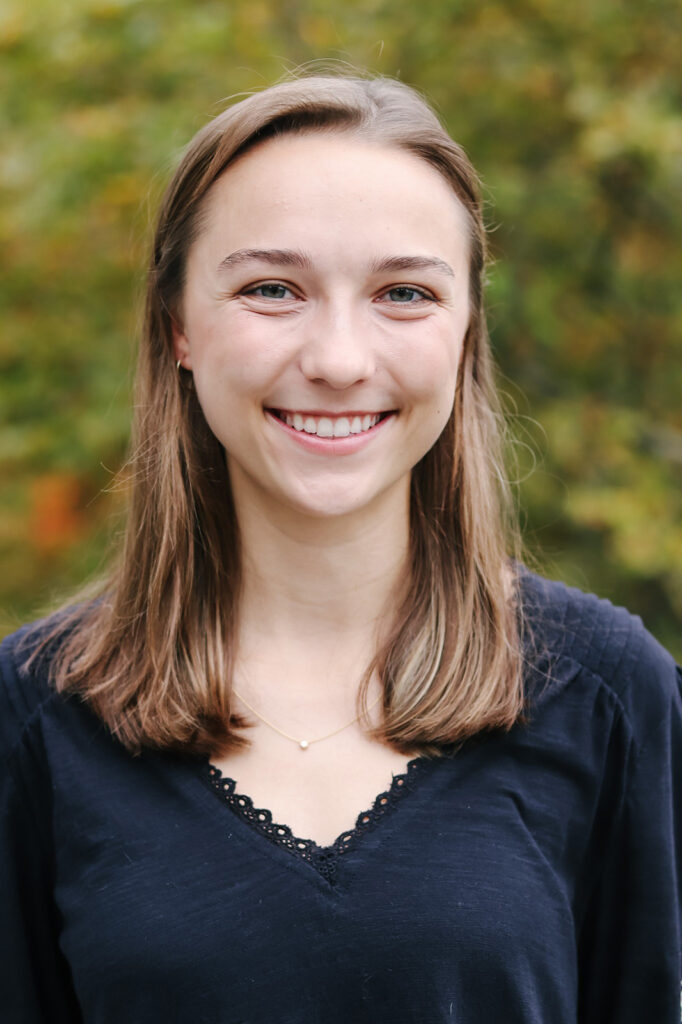 When I came to Trinity as a first-year student from Minnesota, I had no idea what I wanted to study. What I did know, however, was that I loved reading, writing, and learning, and decided that the Humanities Gateway would provide me with the opportunity to explore all of those interests.
The Humanities Gateway is an extended first-year program that includes four seminars over two semesters. Its curriculum includes courses on history, philosophy, classics, religion, and literature. As I had no real sense of my academic path, I figured I might as well try them all out.
For my very first college class at Trinity and in the Humanities Gateway, I took "Biblical Traditions" with Assistant Professor of Religious Studies Gabriel Hornung, who is also a Trinity alumnus from the Class of 2007. I entered the beautiful Seabury Hall classroom along the Long Walk filled with nerves, and I left 75 minutes later overwhelmed with knowledge. A class had never felt so fascinating. I knew I loved learning, but until this course, I never realized how stimulating the process could be.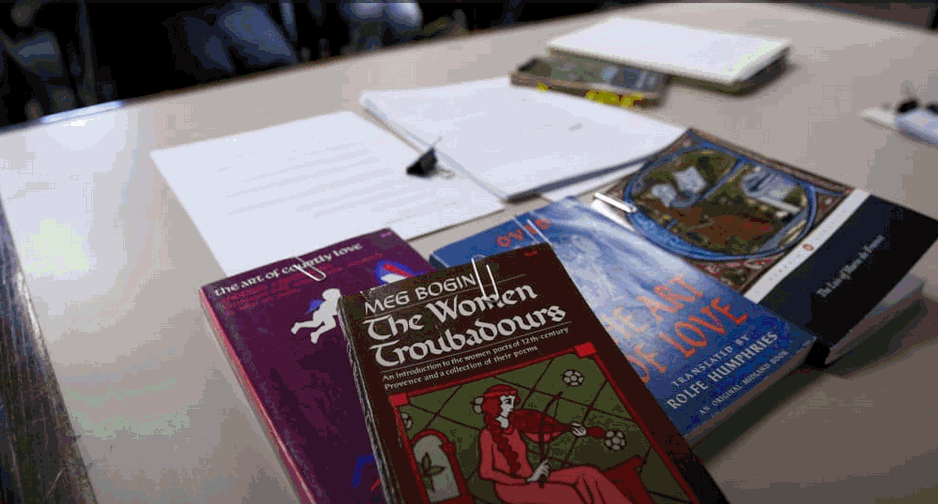 After taking another religion course, "Major Religious Thinkers in the West," in the second semester of the Humanities Gateway, and with major declarations approaching in less than a year, I decided I would major in Religious Studies. The choice felt more than easy, which was a pleasant surprise since a year prior I was completely unsure of what I wanted to study. Through the Gateway, I also cemented my passion for reading and writing and declared English as my second major.
Aside from helping determine my academic path, the Humanities Gateway helped me make relationships that have lasted throughout my time at Trinity. I made my first college friends through the Gateway, and after taking several courses with them over our first few semesters, I knew they were friends I wanted to keep. My cohort has remained incredibly close even after the program ended, and I am thankful for those early and lasting friendships.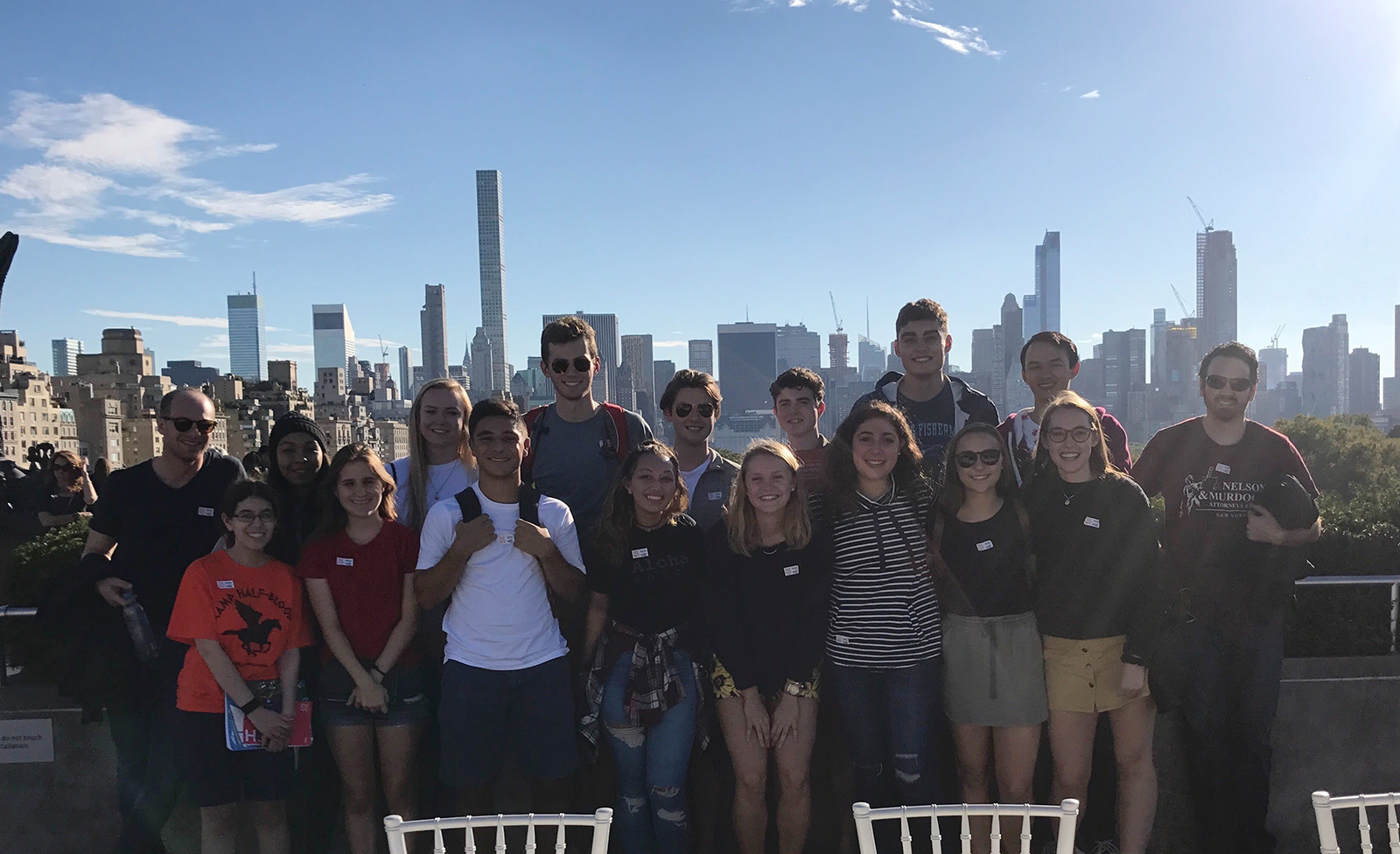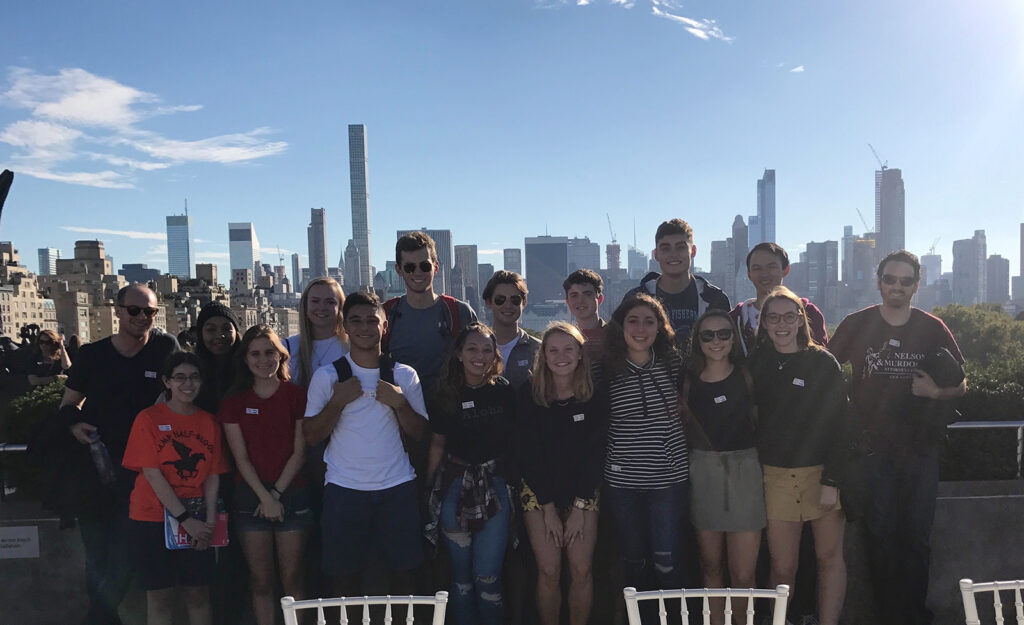 Additionally, the Humanities Gateway helped me build strong relationships with my professors. Professor Hornung, who taught my first Trinity course, is now my academic and thesis advisor for Religious Studies. He became the professor that I could drop in to chat with during office hours about academic questions or just to say hello and catch up.
Even after completing the Gateway, the skills and relationships I developed in the program have remained with me throughout my time at Trinity. That's why I knew I wanted to continue to be a part of the program in some way. Professor Hornung asked me to be the Humanities Gateway first-year seminar mentor for my senior fall. Since he was teaching a variation of the "Biblical Traditions" course, and because of our close relationship, I, of course, accepted the position.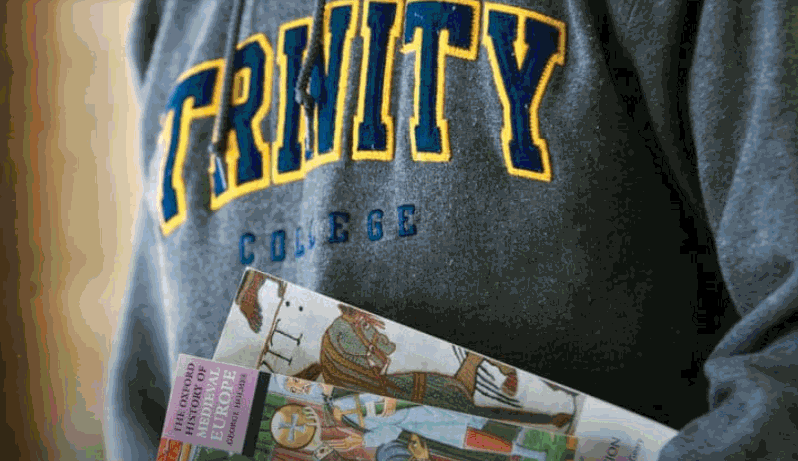 Being the Humanities Gateway mentor this past fall allowed me the chance to sit in on the class that fundamentally shaped my college career and helped remind me why I love being a Religious Studies major. In addition, I had the chance to help the first-year students become acclimated to college during a pandemic, while also helping them navigate Trinity itself and the new experiences that come with being a first-year student.
Not only has the Humanities Gateway challenged me to be a more thoughtful reader, writer, and thinker—while helping to establish relationships that have lasted throughout my time at Trinity—but it has also given me the opportunity to encourage the next group of first-year Humanities Gateway students to find their passions at Trinity.
To learn more about Trinity College's Gateway Programs for first-year students, click here.