Designed for highly motivated first-year students, the Gateway Programs are open by invitation to students who have specific interests and experience.
Gateway programs are living and learning communities where first-year students learn deeply in a specialized area with a small group of like-minded students starting in their first semester of college. Students form relationships with students and faculty who share their interests, and they participate in experiences on and off campus that engage them in new ways of learning and thinking. Gateway programs are for students who want to delve deeply into a specialized, interdisciplinary learning area and develop scholarly understanding, a network of relationships, and personal experiences within this topic.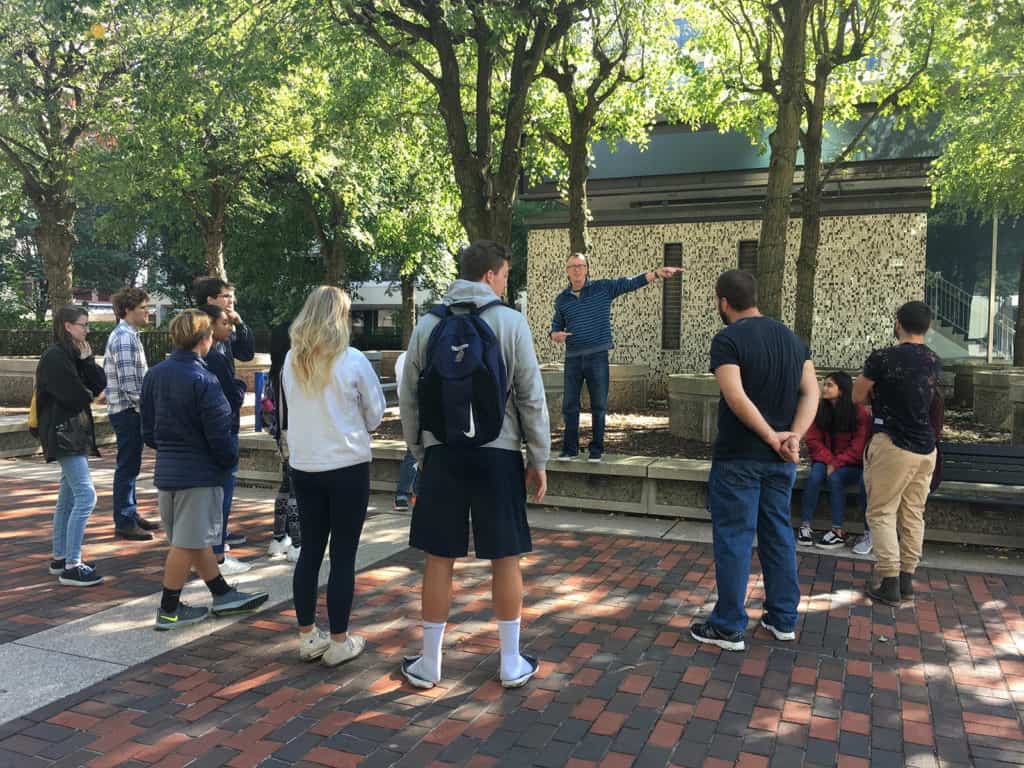 The Cities Program incorporates the study of Hartford and a diverse range of dynamic global cities, positioning students to take advantage of numerous opportunities for hands-on engagement with contemporary urban issues.
Director: Garth Myers
Curriculum: Two courses and one "plus" credit over the first two semesters at Trinity. Past courses have included Intro to Urban Studies, The American City, History of the City, and From Hartford to World Cities. Students will use Hartford as a classroom; they can also participate in a three-week program that studies the cities of the Yangtze River in China (not required, but common for Cities students to pursue).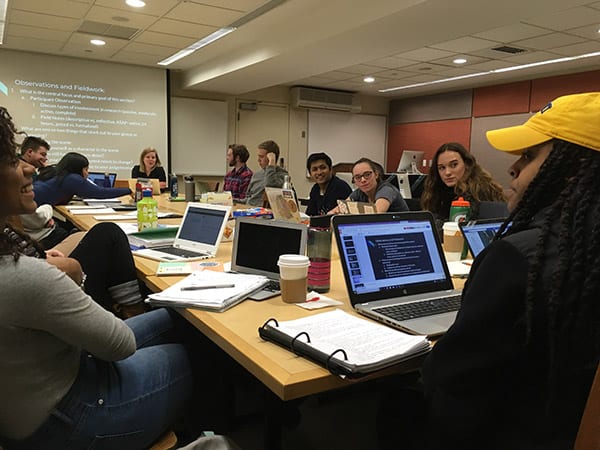 The Community Action Gateway engages students in learning to create social change in their communities through critical thinking about today's complex issues, talking and working with local changemakers, and taking action through collaborative research projects in Hartford.
Director: Erica Crowley
Curriculum: Two seminars to be taken in a student's first and second semesters on campus – Envisioning Social Change and Building Knowledge for Social Change. Participants will also design and execute a hands-on, collaborative community research project in Hartford.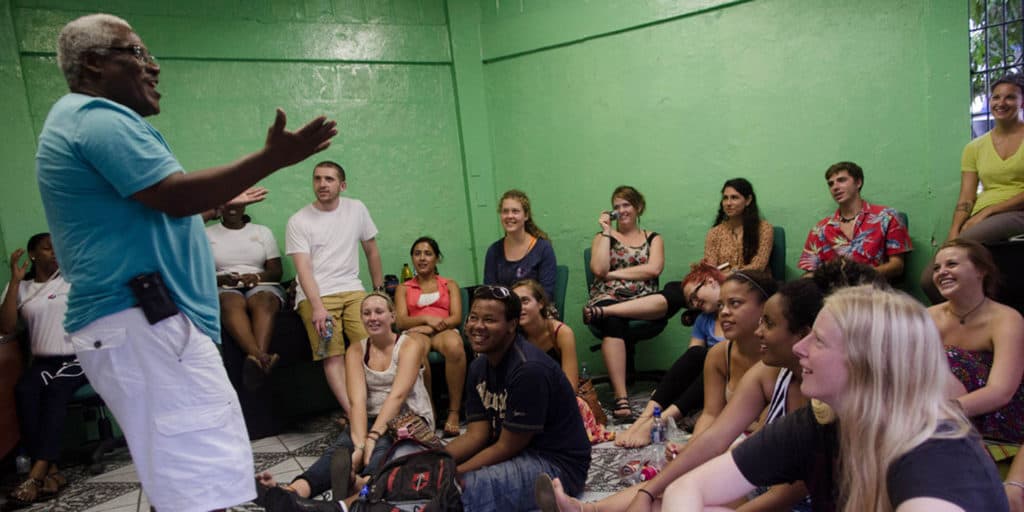 The Global Health Humanities Gateway provides opportunities for students to use tools and methods from the humanities to analyze health and healthcare locally and globally; by examining ethical questions, critiquing injustices, and engaging with diverse communities in Hartford, students gain an understanding of the human experience of health.
Directors: Erin Frymire & Diana Paulin
Curriculum: During the first year, students take two gateway courses—Global Health Humanities: An Introduction and Rhetorics of Health and Hartford. The first course introduces the central issues and questions that are shaping the interdisciplinary field of Global Health Humanities, such as how medical practices overlap with questions about the human condition explored in other disciplinary arenas, such as philosophy, literature, religion, film, and art. The second course extends this inquiry into hands-on projects in the Hartford community. Students also take one course from a list of health-related electives during their first year. Students then complete a capstone project by studying health abroad or completing an independent community project in Hartford.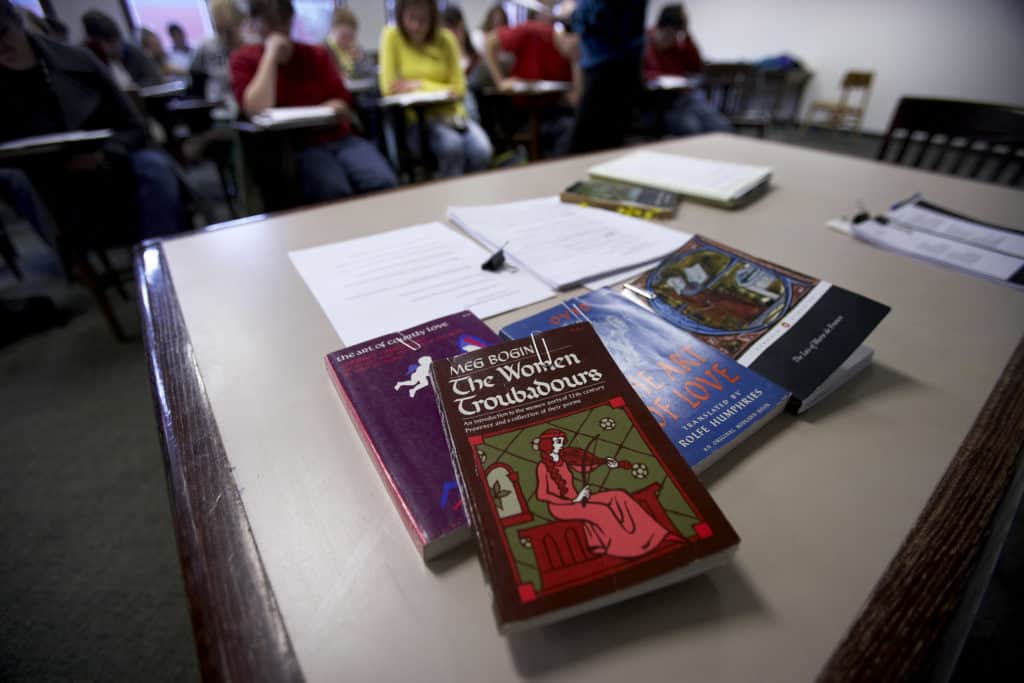 The Humanities Gateway Program offers students an opportunity for intensive study of some of the most significant texts and ideas found throughout European traditions; its interdisciplinary core curriculum, co-taught by top faculty from Trinity's departments of Philosophy, Classical Studies, Religious Studies, History, English, and Language & Culture Studies, traces the resonance of key concepts across time and place, from antiquity to the present.
Directors: Julia Goesser Assaiante & Gabriel Hornung
Curriculum: Four classes over a student's first two semesters at Trinity. These thematically linked seminars involve studying literature, history, philosophy, and religion, and each semester builds on what was learned in the previous semester. Students take 2-3 classes outside of HMTS gateway each semester. The program works to develop critical thinking skills and an interdisciplinary approach to academic study.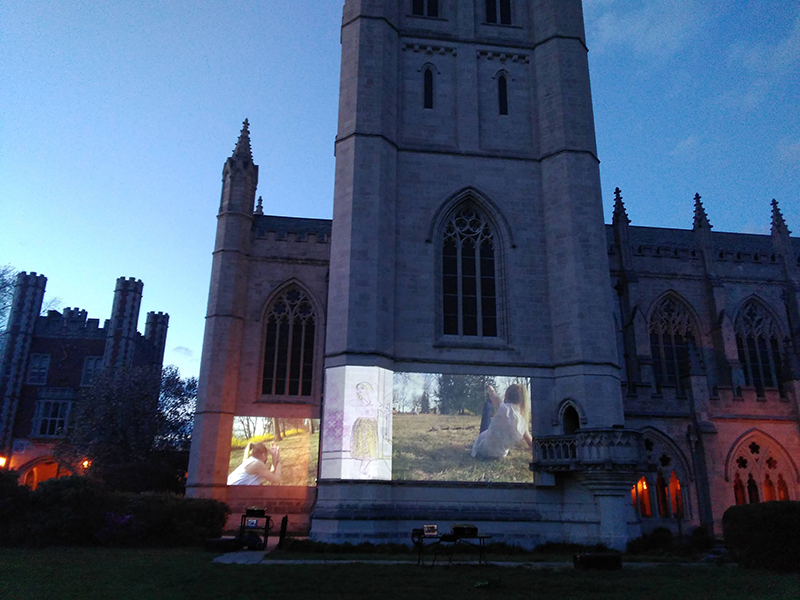 The InterArts Program offers first year students a cross-disciplinary curriculum that challenges them to think and make art that is both personal and pertinent to the times that we live in; it is taught by faculty from the departments of music, theater and dance, film studies, fine arts, and creative writing.
Directors: Lynn Sullivan & Rebecca Pappas
Curriculum: Two required courses and two electives in their first year. The seminars are entitled Art and Artists and Art Views and Practices. Electives must be arts practice courses, but can be in the area of a student's choosing (dance, theater, music, visual arts, creative writing, or film). InterArts students are given priority registration into high demand classes across arts disciplines.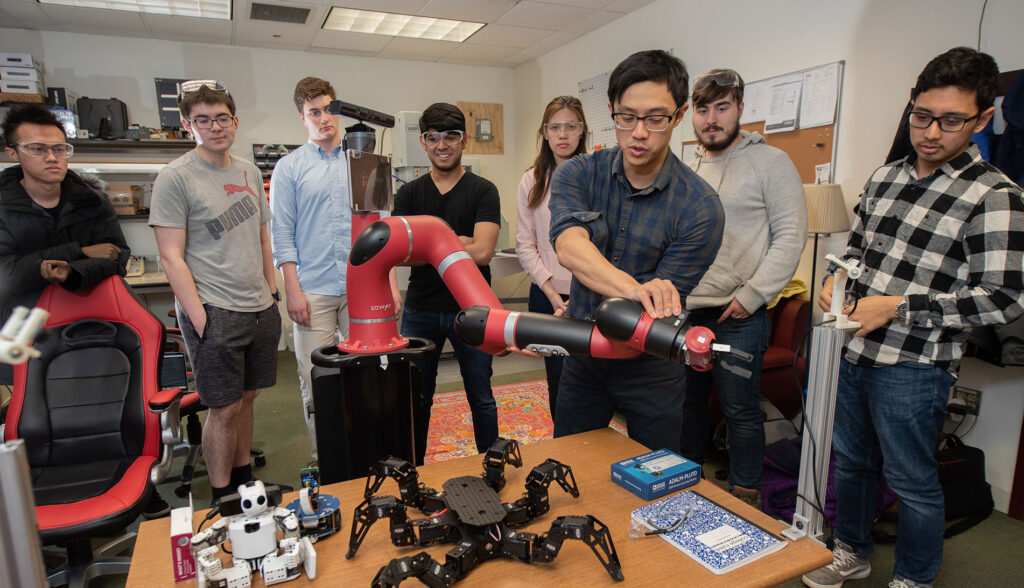 The Interdisciplinary Science Program (ISP) focuses on how modern science is done and the various interactions between science and society, and importantly, pairs high-achieving students in their first year with STEM faculty to do original research.
Director: Alison Draper
Curriculum: Three courses, one in each of a student's first three semesters at Trinity. Students start with The Process of Discovery their first semester, then do a research apprenticeship in the spring. Students can elect to stay on campus for 10 weeks in the summer to continue the research they began during their apprenticeship. Additionally, students must complete two semesters of a lab science, two semesters of math, and an elective from a list of pre-approved courses that deal with science and society.