Back to News
Four New Trustees Appointed to Trinity College Board of Trustees; New Chair Starts Term
President Joanne Berger-Sweeney has announced the appointment of four new trustees to the Trinity College Board of Trustees. They began their terms on July 1, 2021.
All the new trustees are alumni, and one also is the parent of an alumna. They are: LaTanya Langley '97, H'17; Jamie Tracey Szal '06; William G. Thomas III '86, P'20; and James Yu '87. Read more about them below.
In addition, Lisa Bisaccia '78 took over as chair of the board. Bisaccia, recently retired executive vice president and chief human resources officer and member of the Executive Committee of CVS Health, succeeds Cornelia Parsons Thornburgh '80, who retired in June after seven years as chair and 17 years on the board. Rhea Turteltaub '82 and Craig Vought '82, P'17 have joined Kevin J. Maloney '79 as vice chairs.
More on the new trustees:
LaTanya Langley '97, H'17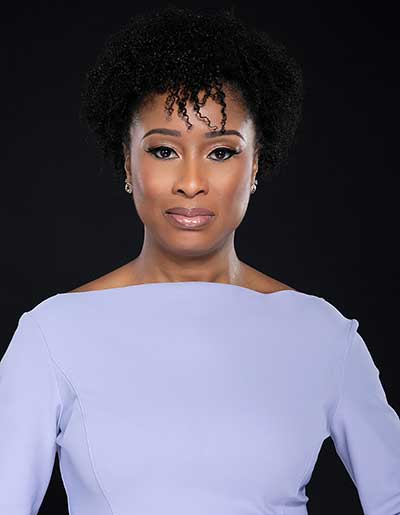 LaTanya Langley is vice president, general counsel, and corporate secretary of BIC Corporation, where she has global responsibility for managing legal matters for BIC's largest business unit, Supply Chain. She also is responsible for legal matters in emerging markets, including Latin America, and previously Africa, the Middle East, and Asia-Pacific. Prior to her time at BIC, she held several positions at Diageo, a global leader in beverage alcohol. Her work experience includes time as a corporate associate at Shipman & Goodwin; Weil, Gotshal & Manges; and Paul Hastings.
Langley earned a B.A. in political science from Trinity and a J.D. from the University of Connecticut School of Law. In 2017, Trinity awarded her an honorary doctor of laws degree. Langley previously served on Trinity's Board of Fellows. She has served on several boards, including those of Connecticut Legal Services, the Human Services Council, Girls Inc., Person-to-Person, and Norwalk Hospital. Langley also is a member of Alpha Kappa Alpha Sorority, Inc.
Langley lives in New York with her partner, Dennis Hopkins, and two white shepherds, Prince and Duchess.
Jamie Tracey Szal '06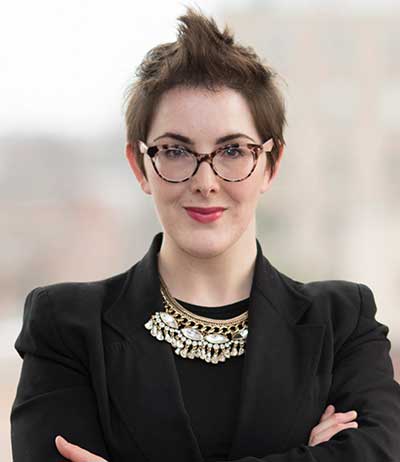 Jamie Tracey Szal is an attorney at Brann & Isaacson, where her practice focuses on assisting businesses in all aspects of state and local tax controversy, including regulatory and administrative proceedings and civil litigation. She previously spent several years at the Massachusetts Department of Revenue as counsel in both the Litigation Bureau and Office of Appeals.
Szal graduated Phi Beta Kappa from Trinity with a B.A. in international studies. She went on to earn a J.D. from Northeastern University and an LL.M. in taxation and a certificate in state and local taxation, both from Georgetown University Law Center. Szal serves as president of the Trinity College Alumni Association Executive Committee. She also is a founding and current member of Trinity's Women's Leadership Council and has served the college as an alumni mentor and admissions volunteer. Szal is vice president of the board of Community Dental and a member of the Programming Committee of MothersEsquire.
Szal and her husband, Timothy Szal '06, live in Auburn, Maine, with their daughter.
William G. Thomas III '86, P'20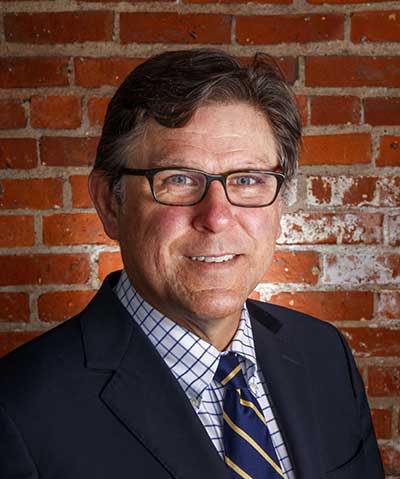 William Thomas is the associate dean of research and graduate education in the College of Arts and Sciences at the University of Nebraska-Lincoln, where he holds the Angle Chair in the Humanities and is a professor of history. The historian, author, and digital media and film producer writes about American legal and constitutional history, the U.S. South, and the Civil War. His new book, A Question of Freedom: The Families Who Challenged Slavery from the Nation's Founding to the Civil War (Yale University Press, 2020), received the 2021 Mark Lynton History Prize. Thomas has been a Guggenheim Fellow and a Lincoln Prize Finalist.
Prior to his time at Nebraska, Thomas served as the co-founder and director of the Virginia Center for Digital History at the University of Virginia, where he was an assistant and associate professor of history in the Corcoran Department of History.
Thomas earned a B.A. in history from Trinity and an M.A. and Ph.D. in history from the University of Virginia. He previously served on Trinity's Board of Fellows.
He and his wife, Heather '86, live in Lincoln, Nebraska. They have three children: Sarah '20, Guy, and Jane.
James Yu '87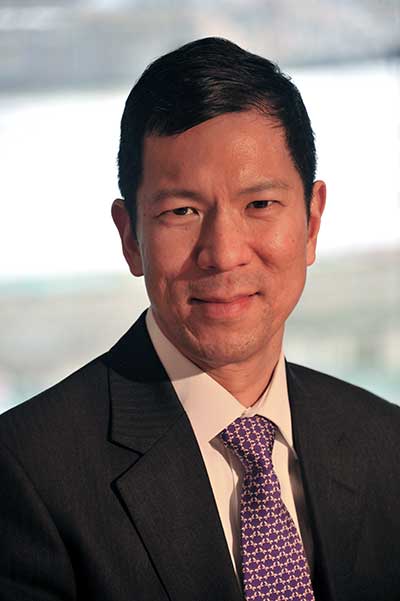 James Yu is a partner in EQT Partners, a Sweden-based private equity group. He joined EQT Partners in 2013 and is responsible for managing the capital markets activities within EQT. Prior to his time at EQT, Yu was a managing director in the Global Capital Markets division at Morgan Stanley in London. Before that, he was a managing director at J.P. Morgan, where he began his investment banking career. Yu has 20 years of investment banking experience in London and New York and has worked on a variety of financing and advisory transactions.
Yu earned a B.A. in economics from Trinity and an M.B.A. in finance and marketing from Columbia Business School. Yu recently has been a member (non-trustee) of Trinity's Investment Committee of the board.
He and his wife, Megan, and their three children reside in London.
A full listing of the Trinity College Board of Trustees can be found here.