P.R.I.D.E. (Promoting Respect for Inclusive Diversity in Education)
The P.R.I.D.E. Welcome Weekend is a three-day program primarily designed to help students from underrepresented backgrounds/identities (e.g. racial/ethnic, international, sexual orientation, and gender identity) become acquainted with the campus and make a successful transition to Trinity's academic and social environment. We also invite students from all backgrounds/identities who feel they will benefit from attending to apply. Students will meet with faculty, administrators, and peer leaders and engage in discussions and fun activities, including a walking tour to familiarize them with the city of Hartford.​
The 2019 P.R.I.D.E. Welcome Weekend took place from August 24th- August 26th.
What makes P.R.I.D.E.?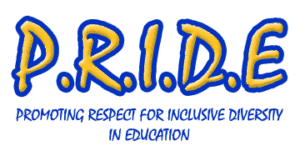 The P.R.I.D.E. program consists of three important elements: the P.R.I.D.E. Leader, the P.R.I.D.E. Welcome Weekend, and year round events and programming held by the leaders and Multicultural Affairs.
Applications for P.R.I.D.E. Fall 2020 to Spring 2021: Coming Soon!
Contact us at pride@trincoll.edu with any questions.