P.R.I.D.E. (Promoting Respect for Inclusive Diversity in Education)

Link for Welcome Weekend Alumni Panel
Promoting Respect for Inclusive Diversity in Education first-year residential peer mentor program promotes a culture of support and understanding for the challenges that students from underrepresented communities face at a Predominantly White Institution and aids the campus community in becoming aware and sensitive to issues of DEI.
P.R.I.D.E. empowers students, faculty and staff and amplifies the campus experience to foster an inclusive learning experience and meaningful connections via strategic programming that transforms the community. Introducing team building, leadership skills and assisting students in becoming thoughtful representatives to issues of diversity, equity and inclusion students develop healthy self-esteem and diverse critical thinking skills that lead to a well-established personal foundation that promotes learning and development in all areas of their lives.
Residentially based Peer Mentoring programs address retention issues by providing peer residential support in the areas of advising and helping students become a part of the community within the dorms and campus wide.
Welcome Weekend Orientation Programming for students from underrepresented backgrounds, familiarize participants with the Trinity community on and off campus (i.e the Cultural Houses, the Multicultural Organizations and Community Partners)
Year-round programming for all students within the first-year dorms, on and off campus to aid them in becoming familiar with peers, administrators, academic, wellness resources, and the Trinity College Campus culture.
What makes P.R.I.D.E.?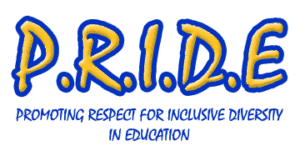 The P.R.I.D.E. Welcome Weekend is a three-day program primarily designed to help students from underrepresented backgrounds/identities (e.g. racial/ethnic, international, sexual orientation, and gender identity) become acquainted with the campus and make a successful transition to Trinity's academic and social environment. We also invite students from all backgrounds/identities who feel they will benefit from attending to apply. Students will meet with faculty, administrators, and peer leaders and engage in discussions and fun activities, including a walking tour to familiarize them with the city of Hartford.​
Application for P.R.I.D.E. 2021-2022 Welcome Weekend HERE
Contact us at pride@trincoll.edu with any questions.
Resources for Incoming P.R.I.D.E. Students
Many of the incoming first-year students who go through the P.R.I.D.E. Program go on to be elected to the Executive Board(s) of one of Trinity's many cultural organizations. Below is a list of non-exhaustive list of student organizations that you may want to look into before getting on campus:
Click here to see all of the organizations:

Asian-American Student Association (AASA)

The purpose of AASA is to promote education, awareness and appreciation for Asian and Asian-American cultures.  This is an attempt to understand issues concerning Asian/Asian-American identities and experiences, and their places in both American and global societies.  These goals are achieved through education and social programming provided by the organization, in addition to resources available from the college.
Instagram: @aasatrinity

Athletes of Color Coalition (ACC)

Caribbean Students' Association (CSA)

The Caribbean Students' Association (CSA) is an organization that aims to promote and celebrate Caribbean culture. Our mission is to provide an environment in which Caribbean and non-Caribbean students can experience an exchange of culture and begin to create dialogue about what it means to be Caribbean in the United States. The Caribbean is one of the most diverse regions in the world and its people live with a cultural harmony that is rare elsewhere. Through the CSA, we try to use events to bridge the social gap between Trinity and our neighboring communities, where there is a large Caribbean population. Our goal is to spread the unity of the Caribbean to Trinity's campus. Through education and open discussion, the CSA tries to diffuse the many stereotypes about the Caribbean and Caribbean people. We also make an effort to provide aid to Caribbean countries through fundraisers. Every year CSA strives to broaden its reach and expand its general-body membership, so that we can make a more lasting impact on campus and in the broader community.
Instagram: @trincoll_csa

EROS (Encouraging Respect of Sexualities)

EROS is a student-run organization whose mission is to serve as a space for LGBTQ+ community members and allies, discuss queer-centered issues and the ways other identities (i.e. race, class, etc.) interact with queerness, and run queer centered programming to educate and raise queer visibility on campus and beyond. EROS is a space to connect, talk to, and bond with queer folks and allies- it is a social space as much as it is a political one! EROS does not discriminate on the basis of race, creed, color, sex, national origin, physical handicap, sexual orientation, or gender identity and gender expression.Regular meetings will be held at the Queer Resource Center located at 114 Crescent St. EROS can be reached at trincolleros@gmail.com– all emails will be treated with the utmost confidentiality (anonymous emails are welcome) and will be responded to as soon as possible.
Instagram: @trincolleros

Hillel

"Hillel offers many points of entry into Jewish life for our students. Our goal is to bring young Jewish people together and to create community through shared experiences of Shabbat and holidays throughout the Jewish calendar. Hillel also promotes positive identification to Judaism through exposure to Jewish culture, history, and the arts. And, of course, the Hillel House has become a home away from home where students can enjoy spending time together in a comfortable and welcoming setting."
Instagram: @trinhillel

House of Peace

The mission of this organization is to educate and illustrate Arab and Middle Eastern culture, life style, and traditions to the students of Trinity College. The House of Peace offers students the opportunity to experience the culture through Middle Eastern cuisine, movies, traditions, and customs. We will also hold multiple events that will allow Trinity College students to interact with Middle Eastern culture through great intellectual lectures, workshops, and debates.  Our main purpose and intention are to give the students of this college the chance to better understand and appreciate the way of life of Middle Easterners both in America and abroad; but most importantly we will try to illustrate the Middle Eastern community's influence in the world today and in the future. In addition, we hope this club will provide a unique and different perspective of the Middle East and its people to Trinity College students in a more positive light.
Instagram: @houseofpeacetc

Imani, Trinity College Black Student Union

Imani was organized for the advancement of Black awareness. The organization has been concerned with educating itself and the College as a whole by raising issues in black arts, history, politics and culture, both past and present. Imani seeks to work collectively with student, faculty and community resources to bring about synergy in our efforts to ensure that Trinity College is able to foster a welcoming environment to its students of color, provide representation for these students, and to promote coalescence amongst the greater Trinity College community, as well as the Hartford community. 
Instagram: @imanibsu

Men of Color Alliance (MOCA)

  The purpose of The Men of Color Alliance is to unify all men of color on campus and to increase the awareness of its members and other Trinity students to the issues regarding to men of color. These issues may be academic, political, or social. Through discussion of these issues, we can develop support among each other and the rest of the Trinity Community. We also have other events to help create this unification and bring various types of people together. MOCA does not discriminate based on race, sexual orientation, gender, gender identity and expression or religion. We hope that all students will show interest in the organization, by joining or attending our events. 
Instagram: @menofcoloralliance

Muslim Students' Association (MSA)

The Muslim Students Association holds weekly Jummah prayers. Come with us as we tour Halaal restaurants in Hartford and celebrate Eid. We hold campus-wide events with well-known Islamic speakers and will be co-hosting events with the Chapel and other religious life organizations. We encourage all students, regardless of personal beliefs, to attend and participate in our events. We look forward to seeing you at our next event! Please visit our facebook page to stay updated on our events.

La Voz Latina (LVL)

La Voz Latina (LVL) is an organization that was founded in the 70's when there was a small Latino community on campus and even smaller support system. The main goal of the LVL is to cater to the Latino community on campus while  increasing awareness of Latino American culture, politics and social issues in the Trinity community. The organization is open to people of all ethnicities and has a commitment to the Hispanic community of Hartford.
Instagram: @lavozlatina_tc

Temple of Hip Hop

Our mission is to bring the international, nationwide, and local hip hop movement, in all of its elements, which include break-dancing, djing, graffiti, emceeing, and knowledge sharing, to the Trinity College community and the surrounding Hartford area. Every year we organize an International Hip Hop Festival on Trinity College's campus that brings hip hop artists from all disciplines, activists, vendors, and educators from around the world to this community for free. This weekend includes: academic discussions, lectures, panels, and workshops, concerts, b-boy/b-girl battles, live graffiti sessions, urban art exhibits, film screenings, a youth conference, and several opportunities for community building and enrichment.   This event is open to everyone and encourages participation from the larger Hartford community to promote unity and provide an opportunity to improve the connection between Hartford and Trinity. We also stage a variety of concerts, open mics, artist showcases, film screenings, and other multicultural events throughout the year. Part of our mission is to collaborate with other student and community organizations as much as possible to make our efforts have a deeper and extended impact.
Instagram: @trinityhiphop

TREEHouse

The Trinity Recreational and Environmental Education House (TREEHouse) works to foster environmental stewardship through its commitment to energy conservation and utilizing renewable energy resources. Furthermore, we focus on environmentally and socially responsible purchasing including local, organic, non-toxic, and recycled-content. We aim to engage in events that encourage discussion, film review, written and artistic expression, and workshops with regard to environmental concerns and education. By holding events that encourage outdoor recreation we strive to create an atmosphere of environmental connection and respect on an urban campus.
Instagram: @trincolltreehouse

 Trinity African Students' Association (TASA)

The Trinity African Students Association, formerly known as African Development Coalition, is a Trinity College Student organization that seeks to raise social and cultural awareness of contemporary African culture on the Trinity campus and beyond. Additionally, through our annual service projects, we bring together a network of civil servants to work towards peace, education and development in the continent.
Instagram: @trincollasa

Trinity College Black Women's Organization (TCBWO)

The purpose of TCBWO is to address the issues and needs of black women at Trinity College, through the hosting of programs to heighten social and cultural awareness.  Our goal is to educate, unite, and empower women of color not only on our campus, but in our greater community.  Trinity College Black Women's Organization (TCBWO) was founded in the early 1970s to address the issues and needs of black w

omen at Trinity College. Events sponsored by TCBWO, such as lectures, films, discussions, and social events heighten the social and cultural awareness of TCBWO members as well as the entire College community.

Instagram: @t.c.b.w.o

Umoja Coalition