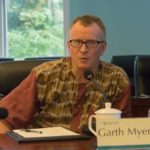 Garth A. Myers is the director of the Center for Urban and Global Studies and the Paul E. Raether Distinguished Professor of Urban International Studies. Garth Myers earned a Ph.D. in Geography (1993) from UCLA with an allied field in Urban Planning. Myers has an M.A. (UCLA, 1986) in African Area Studies, with Geography and Urban Planning as the major and minor fields, and a B.A. with Honors in History from Bowdoin College, with concentrations in African and African-American History. He has taught at the University of Kansas, University of Nebraska-Omaha, Miami University (Ohio), California State University at Dominguez Hills, and UCLA. Myers is comfortable with large lecture classes and small seminars. His teaching philosophy rests on a belief in student engagement; the best learning takes place in engaged classrooms, where the professor facilitates student discussion and debate. Myers has conducted research in Kenya, Tanzania, Malawi, Zambia, South Africa, Finland, and the UK over the past 20 years, and he regularly uses his research to inform his teaching.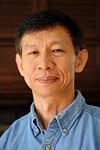 Xiangming Chen is director of urban studies and the Paul E. Raether Distinguished Professor of Global Urban Studies and Sociology, as well as a distinguished guest professor at Fudan University in Shanghai.  He received his B.A. from Beijing Foreign Studies University and his Ph.D. in sociology from Duke University. He is a co-author, with Anthony Orum, of The World of Cities: Places in Comparative and Historical Perspective (Blackwell, 2003); the author of As Borders Bend: Transnational Spaces on the Pacific Rim (Rowman and Littlefield, 2005); the editor of and primary contributor to Shanghai Rising: State Power and Local Transformations in a Global Megacity (University of Minnesota Press, 2009); the lead editor, with Ahmed Kanna, of Rethinking Global Urbanism: Comparative Insights from Secondary Cities (Routledge, 2012); a co-author, with Anthony Orum and Krista Paulsen, of Introduction to Cities: How Place and Space Shape Human Experience (Wiley-Blackwell, 2012, second edition, 2018); the lead editor, with Nick Bacon, of Confronting Urban Legacy: Rediscovering Hartford and New England's Forgotten Cities (Lexington Books, 2013); and a co-editor, with Sharon Zukin and Philip Kasinitz, of Global Cities, Local Streets (Routledge, 2015; Chinese edition, 2016; Korean edition, 2017; and lead author, with Julie Tian Miao and Xue Li, The Belt and Road Initiative as Epochal Regionalization (Regional Studies Association, 2020).
Gabby Nelson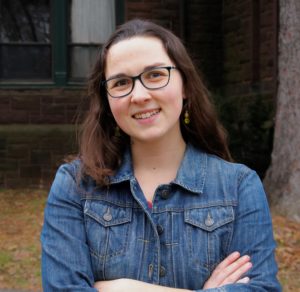 is Assistant Director of Urban Engaged Learning, working with the Center for Urban and Global Studies and Center for Hartford Engagement and Research. Gabby received a B.A. in urban studies and minor in Spanish from UConn and is currently enrolled in the graduate public policy program at Trinity. An avid gardener, Gabby grows a plot of cut flowers, veggies, and herbs at an urban farm in Hartford in her spare time.

Julie Gamble, Assistant Professor of Urban Studies, is an urbanist, feminist, and Latin American scholar. She has taught at Universidad San Francisco de Quito, Ecuador, where she still holds an affiliated position. Her research is engaged with transit infrastructure, social justice, and gendered politics in Latin American cities. Julie's work draws from multiple methods to study urban environments, paying special attention to how people and objects help create cities. She holds a Ph.D. and Master in City and Regional Planning (M.C.P.) from the Department of City and Regional Planning from the University of California, Berkeley and a B.A. from Northwestern University. Her pedagogy is informed by feminist and social justice readings that aim to empower students to actively participate in both small seminars and large lectures.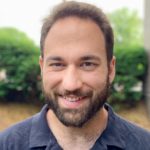 David Lukens, Visiting Assistant Professor of Urban Studies, is an urban geographer with a Ph.D. in Geography from Clark University (2019). His research addresses the relationship between economic restructuring and urban governance, particularly as it is manifests in urban redevelopment, municipal finance strategies, and housing policy implementation. This research is largely comparative and seeks to disaggregate the roles of finance and state actors in shaping processes of urban change, particularly gentrification, in South Korea and the United States. David has taught at Central Connecticut State University and Clark University and worked as a visiting researcher at Seoul National University's Institute for Korean Regional Studies. David's teaching philosophy is based on constructivist pedagogy, emphasizing the importance of experiential learning and problem solving where the professor functions primarily as a facilitator and emphasizes the ability to ask questions through the application of theory to case studies.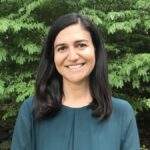 Laura Humm Delgado is the Kelter Postdoctoral Fellow at CUGS. She is an urban planning scholar and former practitioner.  She received a Master in City Planning and a PhD in Urban and Regional Planning from the Massachusetts Institute of Technology, and she previously worked for the City of Boston researching affordable housing, homeownership, land use, and abandoned properties.  Her research focuses on housing and community development, including the role of community-based organizations and public agencies, in U.S. cities.  Her most recent research looks at public libraries and how they draw on community resources to facilitate immigrant integration at the neighborhood level.  Previously, her research has addressed the foreclosure crisis, gentrification, and homelessness.  She has experience teaching housing and community development, research methods, urban planning history and theory, and GIS at MIT and Boston University.  As a teacher, she values discussion-based classes and encourages students to incorporate experiential learning into their coursework.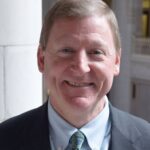 Sean Fitzpatrick is Professor of the Practice in Public Policy and Urban Studies. He is one of the core professors in the graduate certificate in urban planning.  Prior to joining the Trinity faculty, Professor Fitzpatrick was Director of Development Services for the City of Hartford under Mayor Luke Bronin, where he championed the revival of Constitution Plaza as a center of education and technological innovation.  He also led the successful completion of the prior mayoral administration's troubled stadium project, Dunkin' Donuts Park, and launched the initiative that brought a professional soccer franchise, Hartford Athletic, to a newly-renovated Dillon Stadium in 2019.  Fitzpatrick previously served as Chief of Staff to the Chairman of the Port Authority of New York & New Jersey, John Degnan, who was appointed to lead reform efforts at that agency in the wake of the 2013 Bridgegate scandal.  Before entering government service, he spent two decades in the insurance industry, helping to establish one of Metro Hartford's most successful insurance start-ups, Executive Risk, in the 1990s and later holding senior executive positions with Chubb and The Hartford.  Fitzpatrick began his career in private law practice in Washington, DC, where he represented the federal deposit insurance agencies in trial and appellate litigation arising out of the savings and loan crisis. From 2002 through 2011, Fitzpatrick served as a Lecturer at the University of Connecticut School of Law, where he taught courses in professional liability and insurance law.  From 2010 through 2018, he was an Adviser on the American Law Institute's inaugural Restatement of the Law of Liability Insurance (2019).