Trinity College is committed to setting an example of responsible environmental stewardship by reducing the amount of waste produced through composting efforts, promoting a culture of reuse, and recycling.
REDUCE
Composting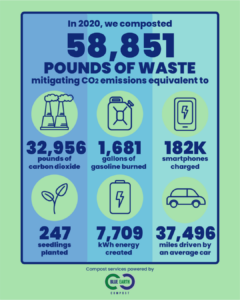 After a successful composting program run by students in the Green Campus club and the Office of Community Service and Civic Engagement, Trinity decided to expand its composting efforts. Starting in the fall of 2018, Trinity College, our Facilities management company, and our dining services company partnered with Blue Earth Compost. Through this partnership we are able to compost all organic waste from all our dining facilities.
With Blue Earth Compost we are able to compost more than can be put in your typical backyard compost. Aside from typical food waste, we are able to compost plant based plastics (Greenware), food soiled paper (plates, napkins), and we can even compost our chopsticks. If you still have questions about composting email our sustainability coordinator at rosangelica.rodriguez@trincoll.edu
REUSE
The Coop

Need a slightly used microwave or refrigerator? How about some posters to dress up the bare walls in your residence-hall room? Or a mirror so that you can make sure your socks match before heading out the door? You can find those items and more – much, much more – at The Coop, Trinity's on-campus, student organized and operated thrift store located under the Jackson residence, across from the LSC quad.
If you would like donate gently used items please e-mail Joseph.barber@trincoll.edu
Bantam Office Supplies Swap and Bantam Book Swap

Do you have office supplies that you no longer need but don't want to throw away?  Do you have office supply needs but would rather reserve funds for other priorities? If so, you are in luck!  The Office of Community Service and Civic Engagement and the Sustainability Office are starting the Bantam Office Supplies Swap.
The Bantam Office Supplies Swap, located in the basement of Mather in the area between the Bookstore and the Office of Community Service and Civic Engagement, is a place for members of the Trinity community to donate or take gently used or new office supplies.
The Bantam Book Swap is located by the elevator in the basement of Mather. Both locations run on the same principle, that people donate as well as take items of interest.
The Bantam Office Supplies Swap and Book Swap will be open throughout the year, as long as there is interest and inventory.
Donations can be delivered directly or sent via campus mail to the Office of Community Service and Civic Engagement (Mather basement, next to the bookstore).
Please come by to donate, take what you need, while helping the Trinity community reduce waste.  Thank you in advance for your participation.If you have any questions, feel free to contact Joe Barber (jbarber@trincoll.edu) or Rose Rodriguez (Rosangelica.rodriguez@trincoll.edu).
Say NO to single-use plastics!

The Underground Coffee Shop and Peter B's Espresso both offer discounts to customers who bring their own reusable mugs (Currently not running due to COVID-19). If you don't have your own mug when visiting either coffee shop but have the time to sit and enjoy your drink, ask the barista to serve your drink in one of their ceramic mugs.

You are also encouraged to bring your own mug to the smoothie station in Mather Dining Hall (Currently not running due to COVID-19).
Reduce bottled water purchases by carrying your own refillable water bottle.
RECYCLE
Single Stream Recycling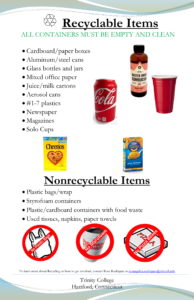 Trinity College participates in single stream recycling. This type of recycling allows for all recyclable materials to be collected in one bin. Please make sure all recyclable materials are CLEAN and DRY before placing them in the bin.
Please note that:
Shredded paper is

NOT recyclable

through single stream recycling
Paper cups are

NOT recyclable

Styrofoam is

NOT recyclable

Straws are

NOT recyclable

Oily pizza boxes are

Not recyclable

Plastic cups are recyclable if clean
Recycling Center
Hard to recycle items can be recycled or donated through the Office of Community Service and Civic engagement. The Community Service office with the help of students is able to manage our campus recycling center, located by the south entrance of Mather Hall. At the recycling center you can drop off compact fluorescent light bulbs (CFLs), plastic bags, small electronic waste and alkaline batteries.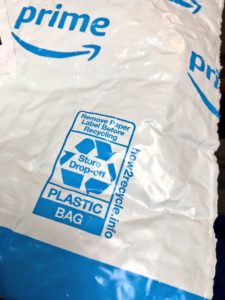 You can recycle your Amazon bubble mailers by putting them in the plastic bag recycling bin at the recycling center. Learn more about the How 2 Recycle smart label here.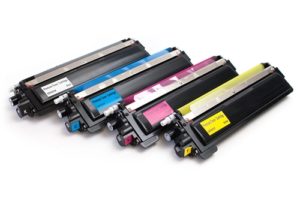 You can also drop off empty ink cartridges the at the community service office to be properly recycled.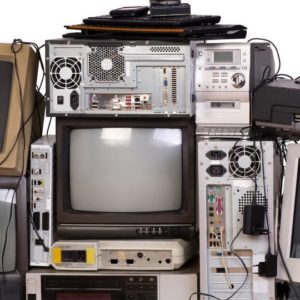 For Larger E-waste please contact Joseph.barber@trincoll.edu before dropping items off at the community service office.
Trinfo Café, a community space connecting Hartford and Trinity College, runs a computer recycling program. The donated computers are refurbished and given to community members after completing computer literacy courses. Contact Carlos.espinosa@trincoll.edu for specific requirements when attempting  to donate a used computer.