A Place to Experiment, Collaborate, and Design the Future
We partnered with the SLAM Collaborative to design the 13,000 square-foot Trinity Innovation Center overlooking Constitution Plaza in downtown Hartford, across from Trinity's own Liberal Arts Action Lab.  The Innovation Center, located on the third floor of One Constitution Plaza, houses programming for Trinity's partnership with Infosys; a Digital Heath CT accelerator; as well as new innovation and entrepreneurship programming for our students.
A symbol of boundary-crossing collaborations and creativity, the Trinity Innovation Center will be a place to celebrate our alumni's accomplishments and convince more students to stay in Connecticut after they graduate.  Made possible by a $2.5 million grant from the state, the space opened in February 2020.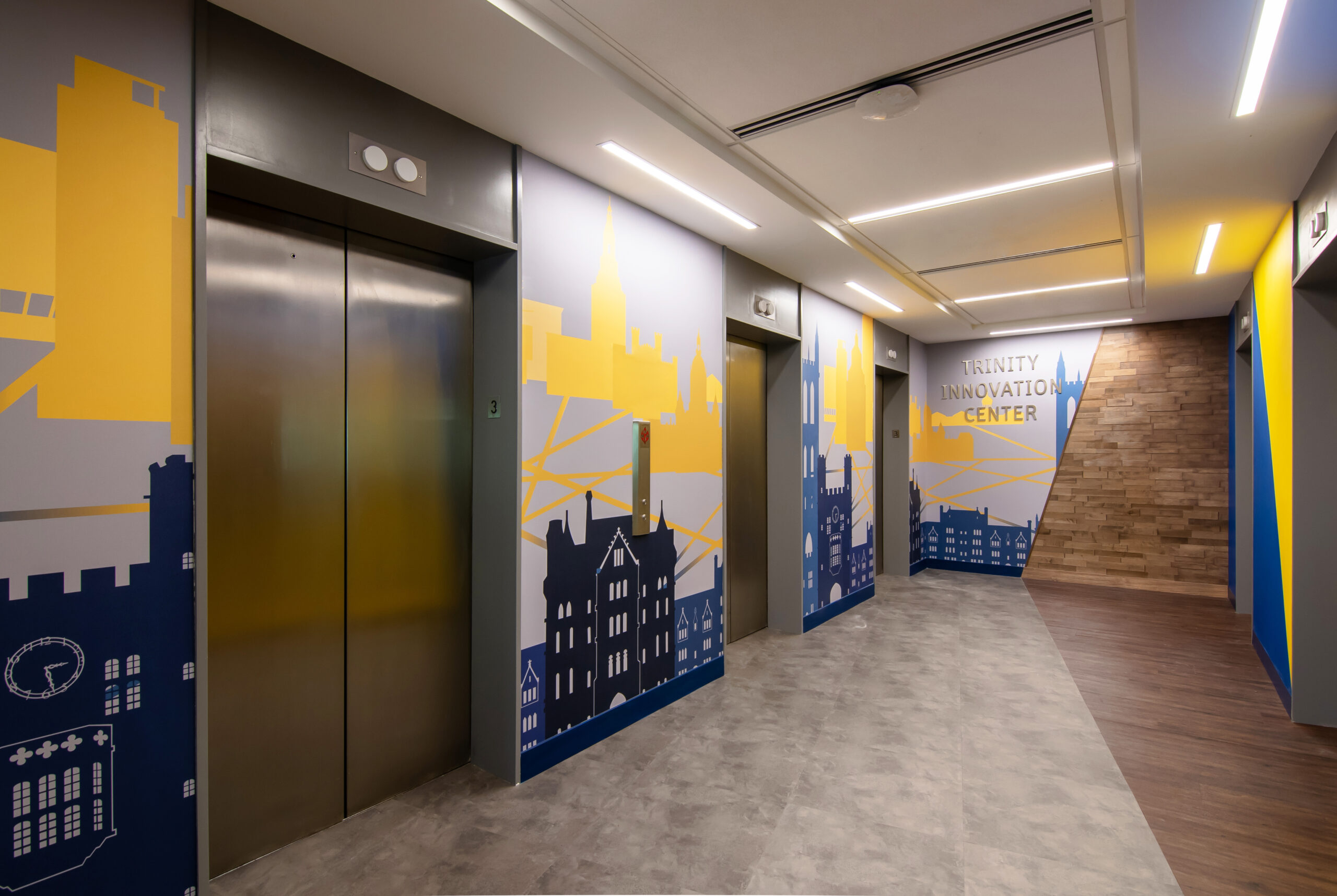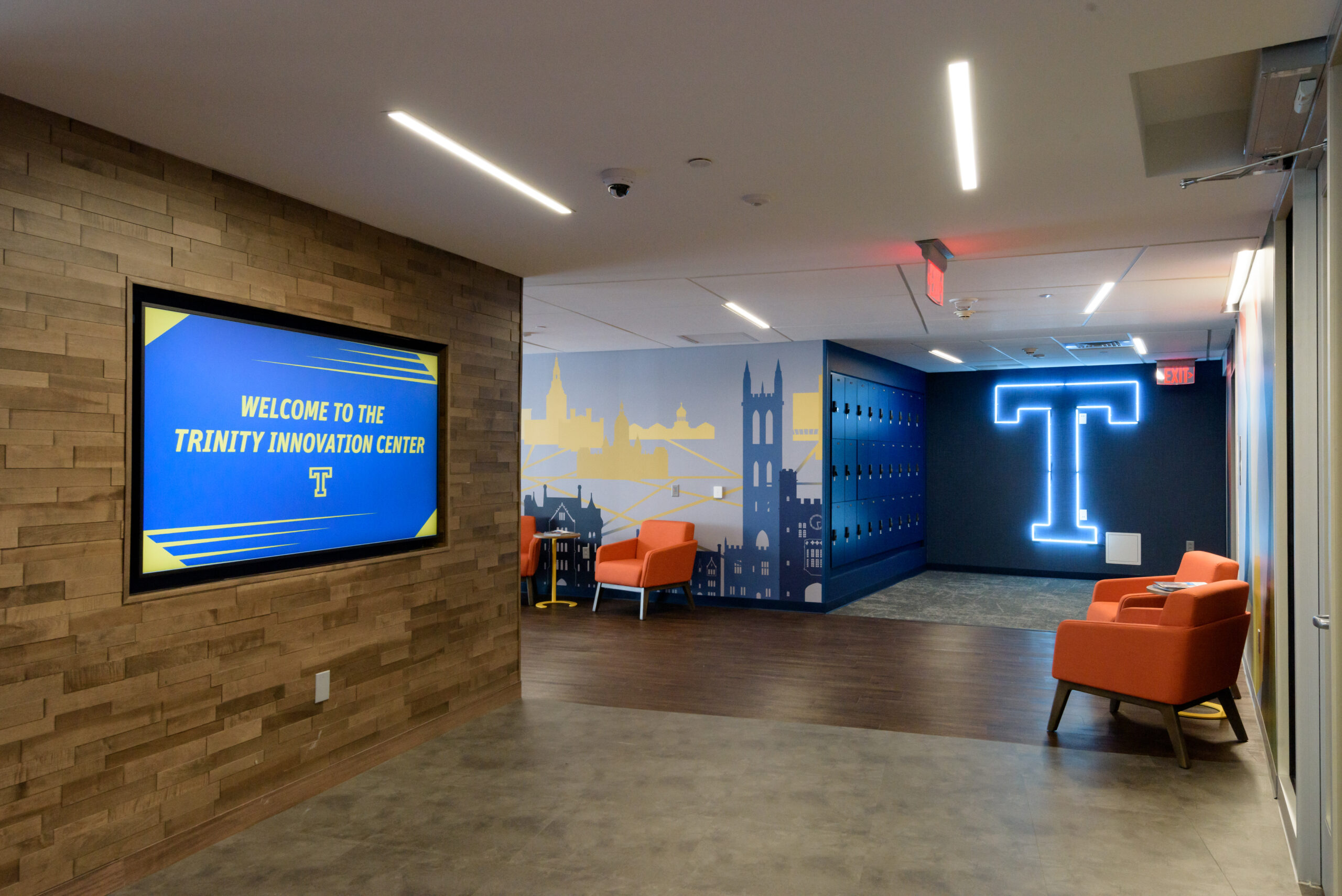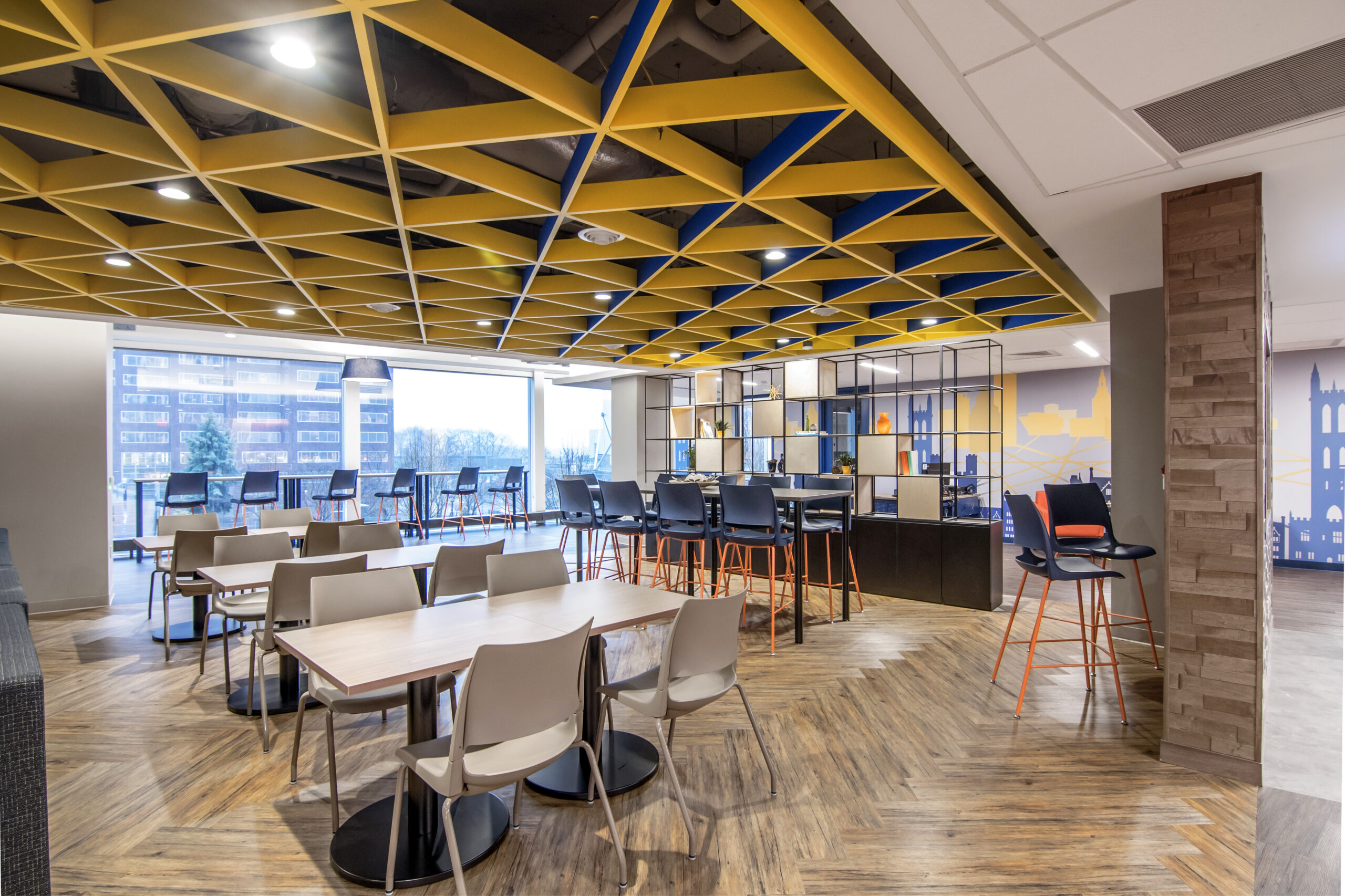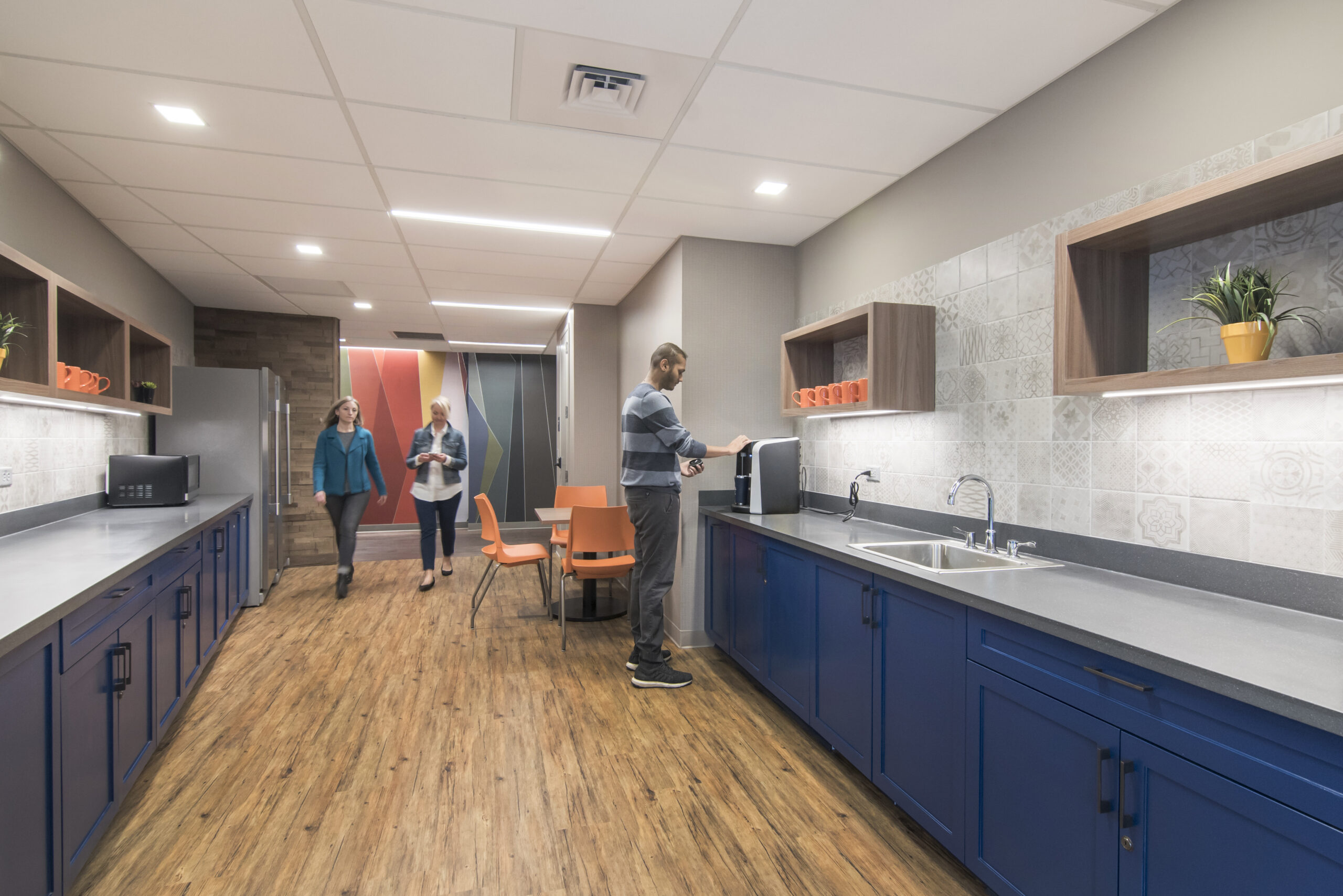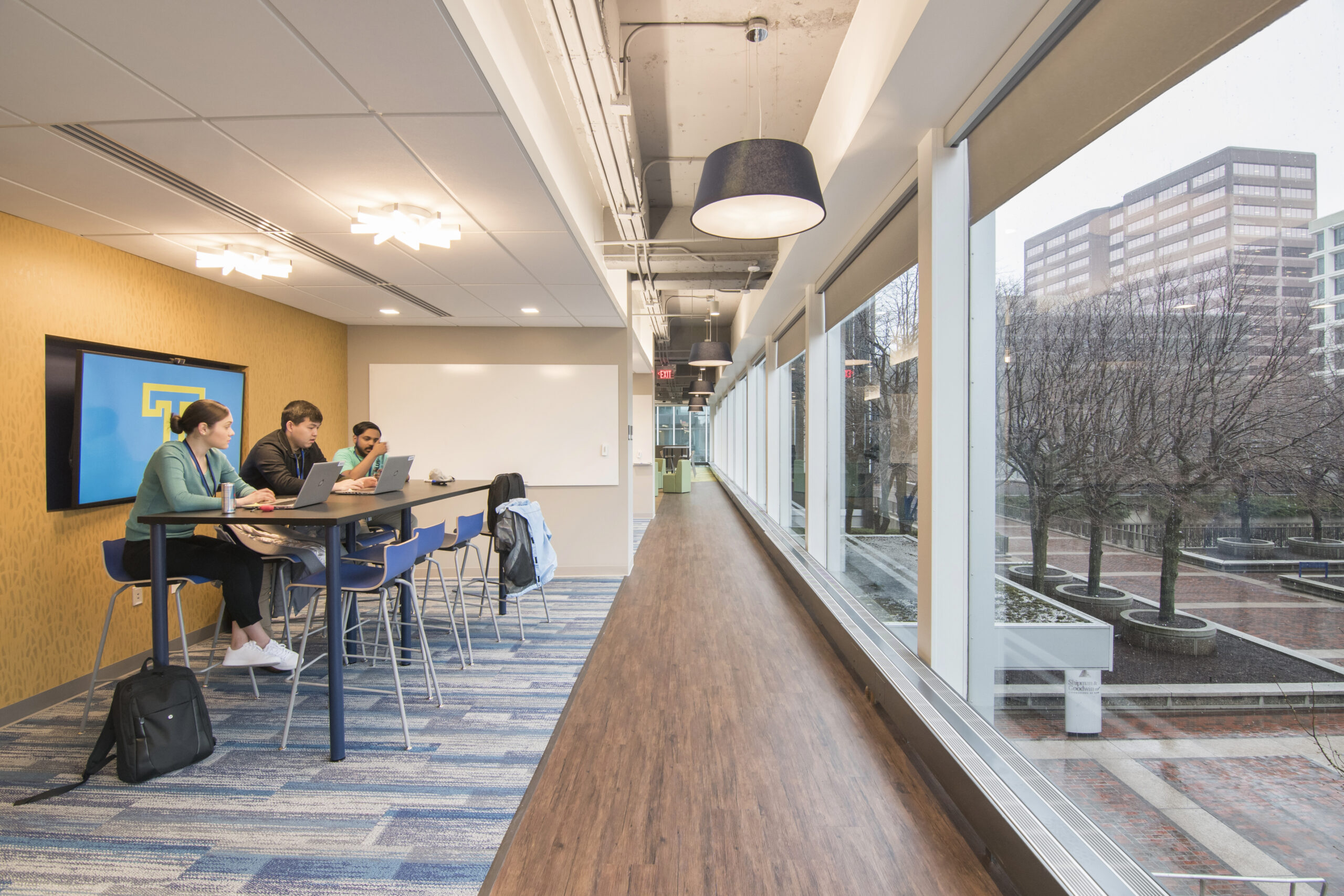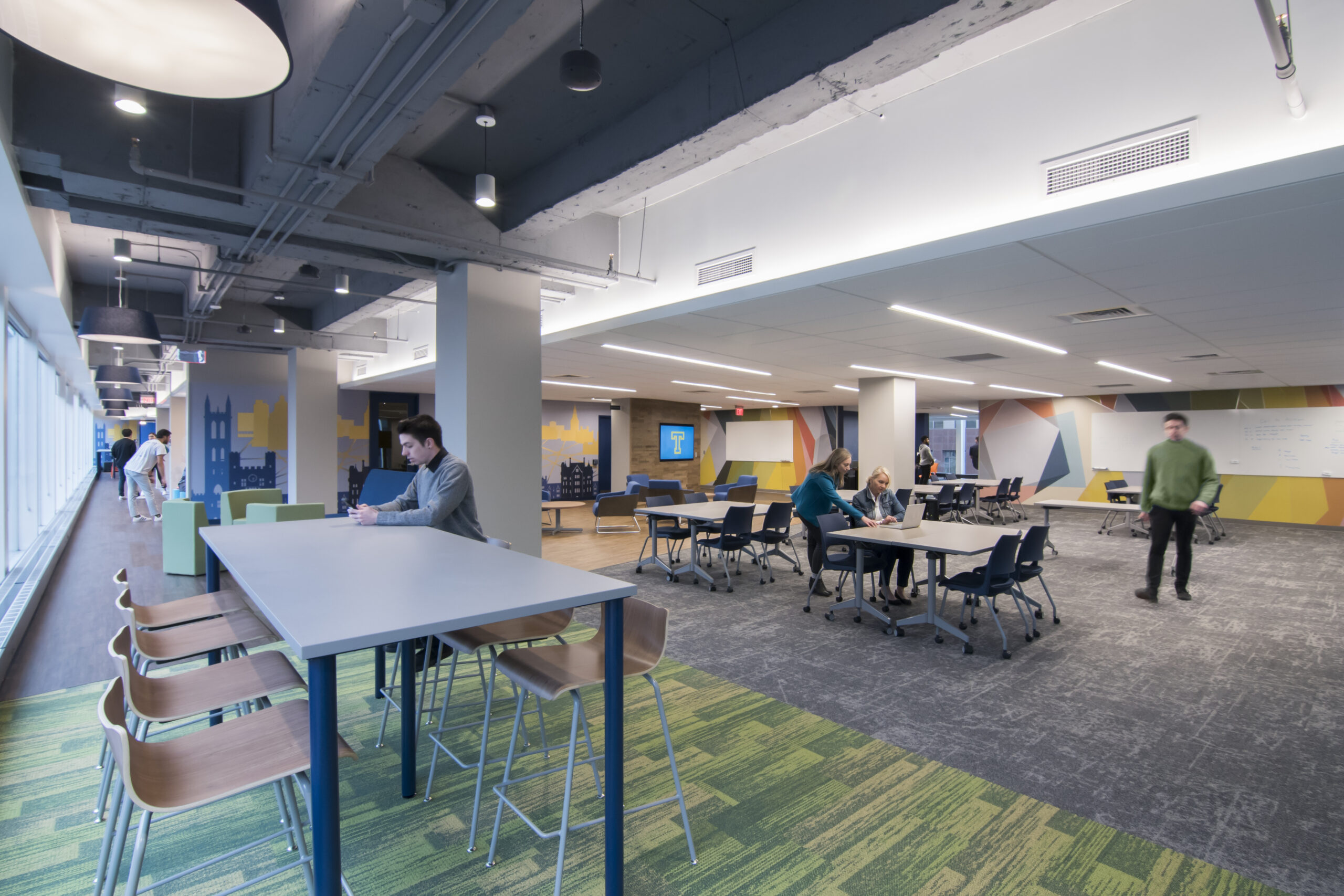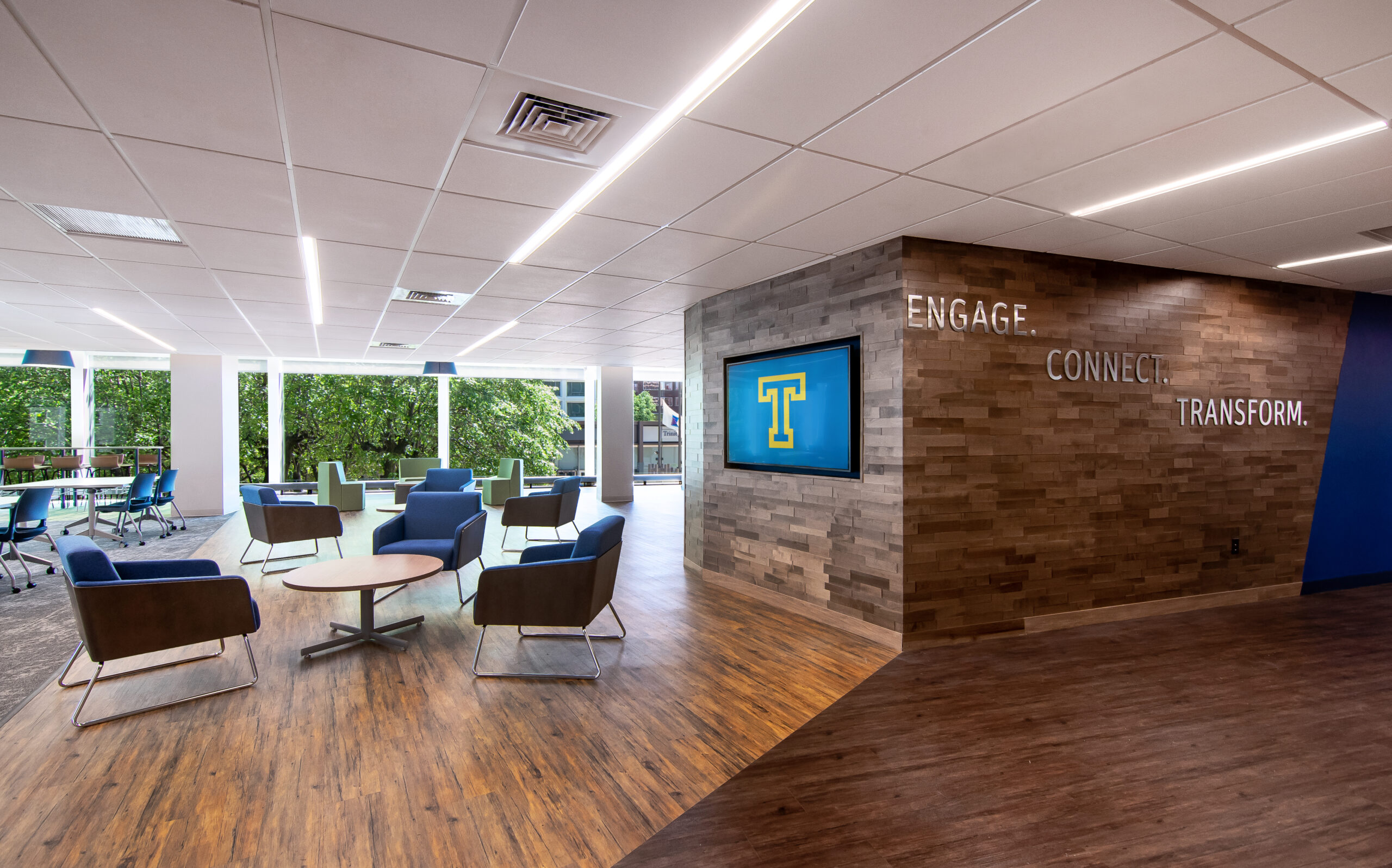 Trinity Innovation Center Now Open in Downtown Hartford
GET IN TOUCH
Trinity Innovation Center
Evan Field
Program Coordinator for Innovation Initiatives
1 Constitution Plaza, 3rd Floor
Hartford, CT 06103