This Fall, the Trinity Organ Series presents "Vierne at 150"—a weeklong festival of virtual events celebrating the brilliant music and tragic life of Louis Vierne on the composer's 150th birthday.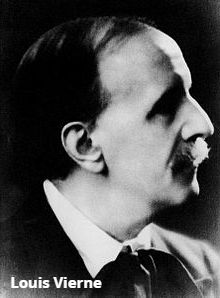 Though he was a prolific composer and a virtuoso organist the compelling and tragic life story of Louis Vierne (1870-1937) has scarcely been told. The life of this organist of Notre-Dame Cathedral was appallingly difficult. He was born nearly blind. His wife left him for a friend and colleague. His son and brother were killed in WWI. His performance career was nearly destroyed by a broken leg. He was addicted to tranquilizers and cigarettes.
And most dramatically of all, he died at the organ during a performance to a packed house at Notre-Dame. Despite his miserable circumstances, Vierne composed a vast body of brilliant music in nearly every genre, though he is most revered for his organ works.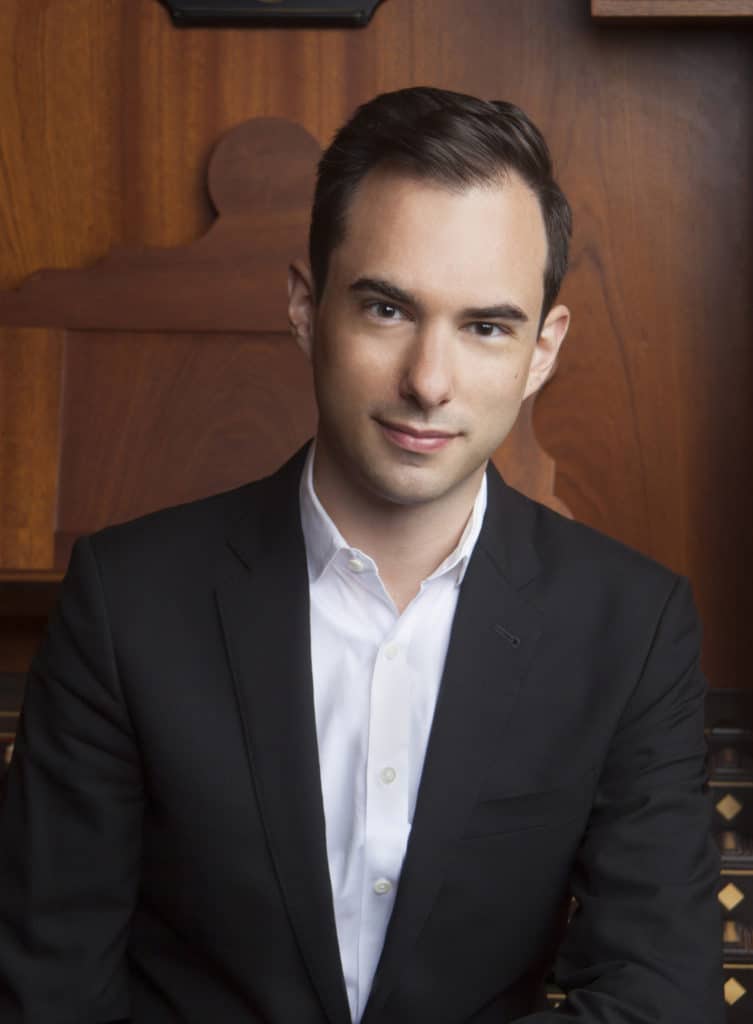 The organist Christopher Houlihan, who became known as an authority on the music of Louis Vierne with marathon performances in 2012, brings the French composer's work to the fore in honor of the 150th anniversary of his birth.
On October 8, 2020, Christopher Houlihan performs music by Vierne at Trinity College in Hartford, CT. The concert, web-streamed to a global audience, is the pinnacle of the free "Vierne at 150″ festival, presented online October 5-8, 2020 in celebration of Louis Vierne's 150th birthday.
Over the course of the four-day festival, Houlihan presents interviews with Notre-Dame organist Olivier Latry; noted scholar and organist Rollin Smith; and Phillip Truckenbrod about his 50 year career as an artist manager. He will also give a pre-concert lecture and demonstration with live Q&A and share archival concert recordings.
All events are free and will be available at this site as well as at ChristopherHoulihan.com. The Vierne at 150 festival is presented by Trinity Chapel Music and the Department of Music.
Monday, October 5, 2020
Premiering at 7:00 p.m. EDT
Interview with Phillip Truckenbrod, about his half-century long career as manager of organists and author of the recently published memoir, 
"Organists and Me"
Tuesday, October 6, 2020
Premiering at 7:00 p.m. EDT
Wednesday, October 7, 2020
Live at 7:00 p.m. EDT
Live pre-concert discussion, demonstration and Q&A with Houlihan from Trinity College Chapel.
Thursday, October 8, 2020
Premiering on October 8 at 7:00 p.m. EDT
Christopher Houlihan performs works by Louis Vierne from Trinity College Chapel.
Program to include selections from 24 Pièces de fantaisie and Symphony No. 4 for Organ.