Sung by The Chapel Singers, Evensong is a centuries-old tradition of chanted prayers to mark the close of the day. All are welcome for this moment of restful contemplation.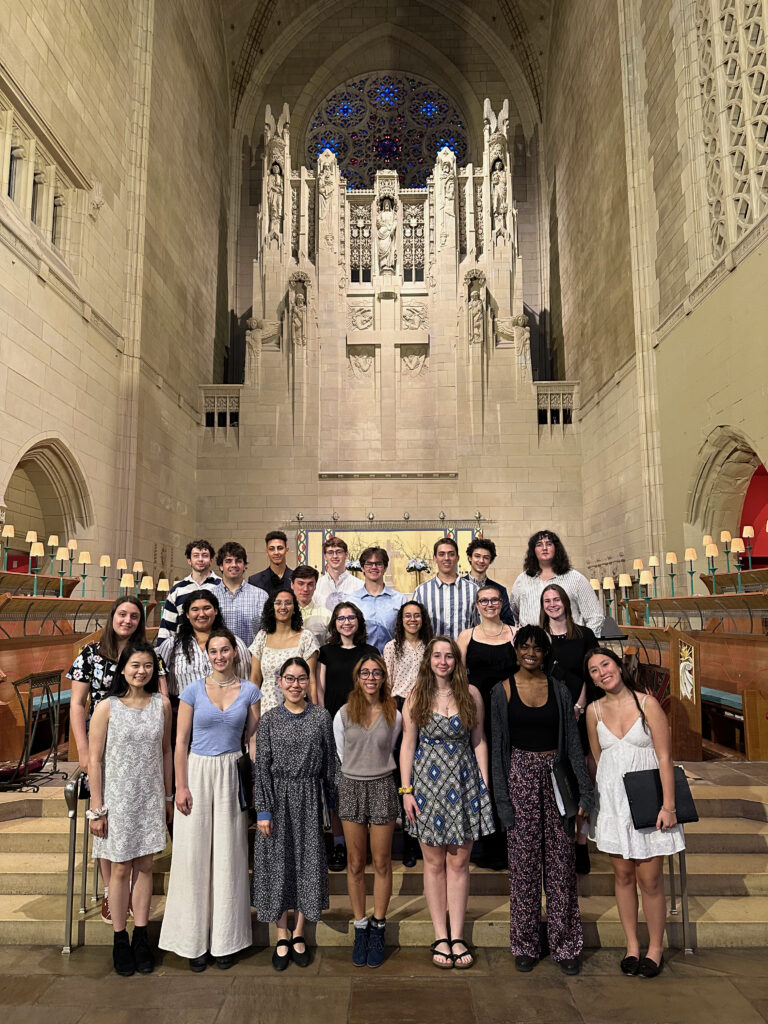 Choral Evensong
Wednesdays at 5:15 p.m.
Fall 2023:
October 4
October 25
November 15
Spring 2024: dates to be announced
A typical Evensong lasts about 45-minutes and includes minimal participation from those in attendance—the choir sings beautiful music nearly from start to finish. Those attending are invited to participate in any way that is personally meaningful, including to listen quietly.
Fall 2023 Music Program
Subject to change
October 4
Psalm 121
NOBLE Evening Canticles in B minor
KIMBLE Preces & Responses
BRITTEN Rejoice in the Lamb
October 25
GJEILO Ubi Caritas
PSALM 119:25-48
PERKINS Evening Canticles (2010)
KIMBLE Preces & Responses
MATHIAS Let the people praise Thee, O God
November 15
WALKER O Praise the Lord
PSALM 81, 82
PERKINS Evening Canticles (2010)
KIMBLE Preces & Responses
SHAW And the Swallow