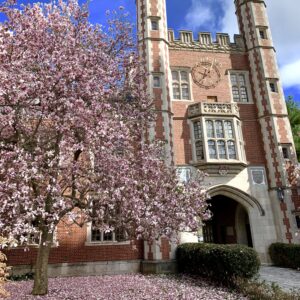 There are many ways to get involved in international student life while you're here.
Our Festival of Nations is our celebration of cultures held every fall semester.
Our International Student Advisory Board is dedicated to working with the administration to bring awareness to international student issues. To that end, we also have liaisons representing our population in student government.
Plus, our mentor program is a great way to get to know other first years as well as upper-level students even before day one of school.
And for those upper-level students in the crowd, why not try living in the Cross Cultural Living Community on Vernon, sharing living space with both Americans and students from countries around the world?
Explore! Excelsior!
From the Court to the Canvas: Min Jie Teh '21 Finds her Passions at Trinity