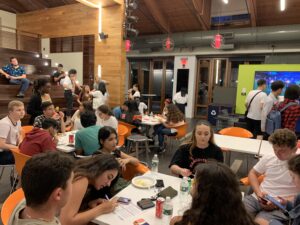 Over the summer, incoming international students are asked to fill out a survey of personal and academic interests. We then place them into small groups of other first years, under the careful aegis of a sophomore, junior, or senior international student.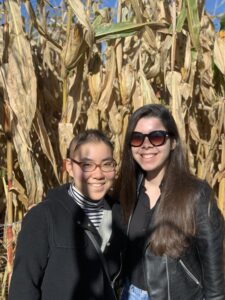 Beyond being orientation advisors (who help you move into your dorms), mentors will also take you on fun excursions, such as to the pumpkin patch in the fall.
We also have a few get-togethers throughout the semester to chat with each other about topics relevant to international first years, all while sharing delicious meals, of course.
Fun Fact: The "Squid Squad" name comes from the giant blue squid, "Frank Ocean," who lives in Katie's office. He is the unofficial mascot of OISS.