A Social Security Number (SSN) is a unique identification number used for federal tax purposes and employment. International students must have an SSN for your employer (Trinity) to pay you.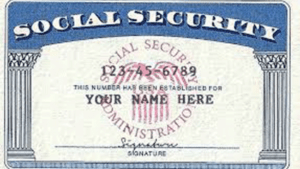 Once you secure a job you must apply for your SSN at the Hartford Social Security Administration Office.
The address for the Social Security office is 135 High Street, Suite 101, Hartford, CT 06103. It is located in downtown Hartford. Use your Trinity Bantam Bus Pass to take the 61 bus downtown from the Broad & School St stop. Take this 16 stops to Pearl & Lewis Street and walk to High Street from there.
Social Security Office Hours
| | |
| --- | --- |
| Monday | 9:00 AM – 4:00 PM |
| Tuesday | 9:00 AM – 4:00 PM |
| Wednesday | 9:00 AM – 4:00 PM |
| Thursday | 9:00 AM – 4:00 PM |
| Friday | 9:00 AM – 4:oo PM |
| Saturday | CLOSED |
| Sunday | CLOSED |
Items to bring to the social security office
Printed Social Security application form; the last page of this document. For "Citizenship" mark "legal alien allowed to work." You can leave race and ethnicity blank if you wish. If your parents do not have a social security number, leave that space blank. The mailing address should be your Trinity address.
I-94 Record. When you entered the U.S., the Department of Homeland Security generated an I-94 record for you. You need to print it and take it with you.
Your most recent I-20 or DS-2019.
A letter from OISS and a letter from your job supervisor.
Your passport and Trinity ID.
Your social security card is good for life!
As long as you do not lose it, you will never have to do any of this ever again—even if you leave the country and return many years later. There is no interview during the visit to the office, but depending on when you go the visit could take anywhere from 20 minutes to two hours. Therefore, it's best to go on an afternoon when you do not have class and expect to be there for up to two hours.