Back to News
Virtual Activities and Offerings Expand Student Connections
Student Life
posted
by Emma Sternberg '21
The Trinity College community came back together this fall to engage in learning in a variety of new ways due to the COVID-19 pandemic. Courses have adjusted to in-person, hybrid, and remote formats, and faculty, staff, and students are finding new ways to collaborate.
Outside of the classroom, Trinity offices and academic centers continue to offer many services, activities, and events for students in virtual formats. The Writing Center, the Center for Student Success and Career Development, the Office of Student Activities, Involvement, & Leadership (S.A.I.L.), the Recreation Office, and the Office of Spiritual and Religious Life are among those that have adjusted and expanded their online offerings this semester to best support Trinity students who are living on campus or at home.
This is not a comprehensive list of virtual programming. To see a full schedule of upcoming events, visit Trinity's Events Calendar.
The Writing Center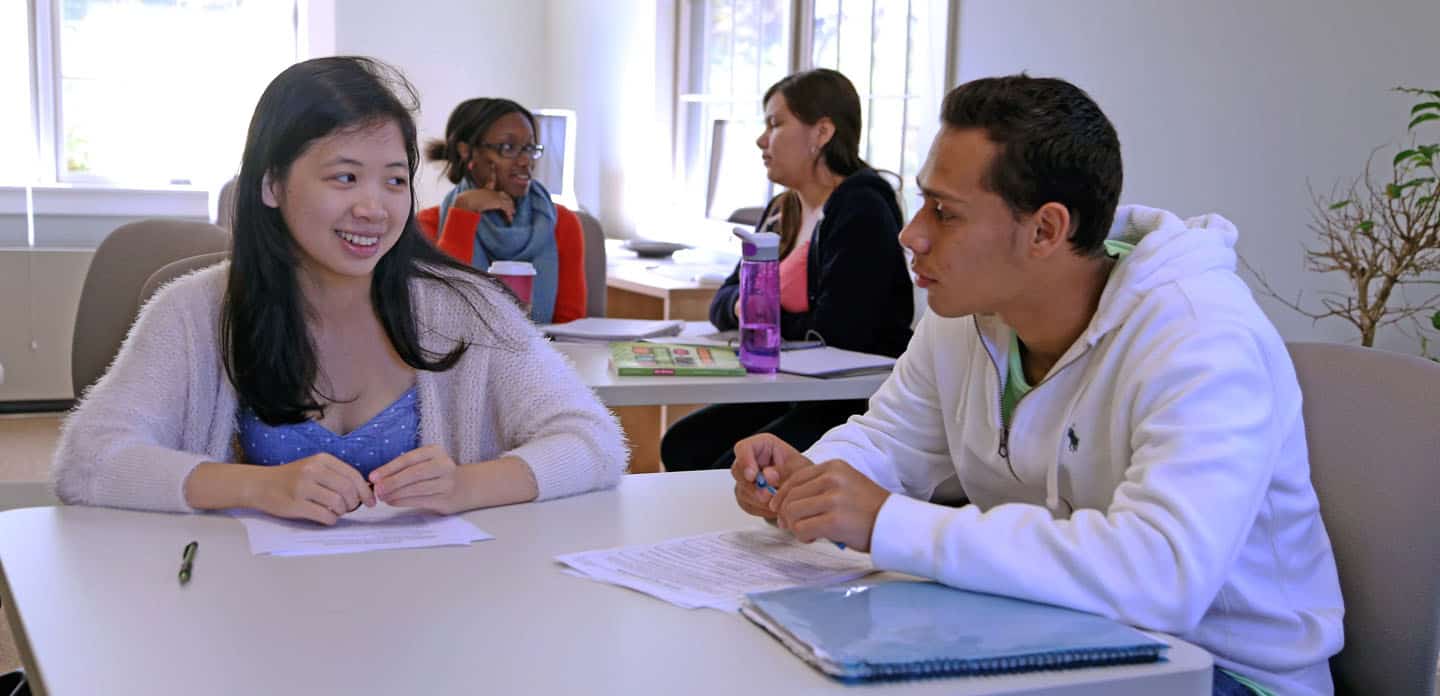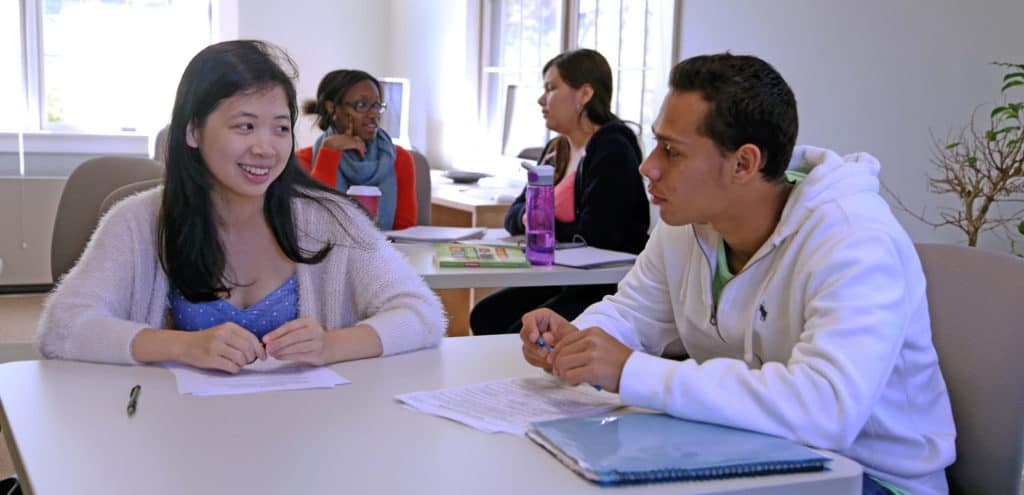 In March, the Trinity College Writing Center moved its appointments online for the first time ever. Tennyson O'Donnell, director of the Allan K. Smith Center for Writing and Rhetoric, said that moving online was a steep learning curve. "We had to put together both student- and Writing Associate-facing documents to give our students and tutors the support they needed to be successful working online," he said. O'Donnell added, "At the same time, we needed to preserve the values of the liberal arts education and let conversation and dialogue about writing be at the center of our tutoring exchange." The process of peer collaboration is what O'Donnell says remains a value that the Writing Center will continue to preserve as it remains online.
When making an appointment with the Writing Center, students have two choices. "They can upload a document to their appointment and a Writing Associate will take one hour to review and provide feedback," said O'Donnell, "or students can make an appointment to work with a Writing Associate online and can have a conversation while looking at the paper together."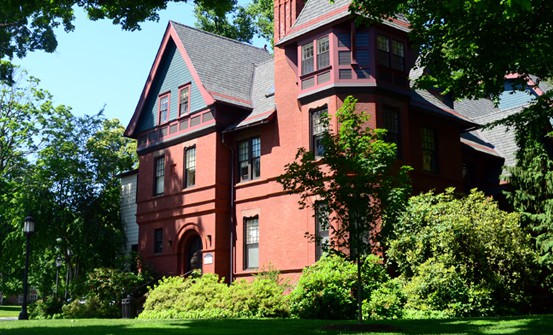 Writing Associate Nayantara Ghosh '22 has tutored both in-person and virtually and expressed the value of peer-tutoring. "Anything virtual can be pockmarked by issues of connectivity, but working at the Writing Center virtually is more rewarding than ever," said Ghosh. She added, "Now especially, it can feel difficult to truly connect with other people, and I find that constructively working on writing together is a great way to do that."
No matter the appointment format, O'Donnell stressed the importance of students utilizing the Writing Center at all stages in the writing process. He said, "We believe that whether we are in-person or online, successful student writers have learned to seek out and value feedback on their writing, and the Writing Center is a wonderful place for us to do that."
Ghosh added, "When assignments feel difficult and days feel daunting, the Writing Center is an incredible resource, and I feel lucky to be a part of it."
O'Donnell stressed that the Writing Center does not just make students better writers, but better people. "In this social, historical, and cultural moment that the Writing Center is a part of, the Writing Center can be a site of change," said O'Donnell. "Those who work at the Writing Center and those who use it can be change agents and can teach us all how to value and respect one another."
Click here to schedule an appointment with the Writing Center.
The Center for Student Success and Career Development
In Trinity's Center for Student Success and Career Development, all the resources that were available in person have now been moved to a virtual platform. Executive Director Joe Catrino said that they are utilizing the online tools they had previously implemented such as Handshake and The Bantam Career Network.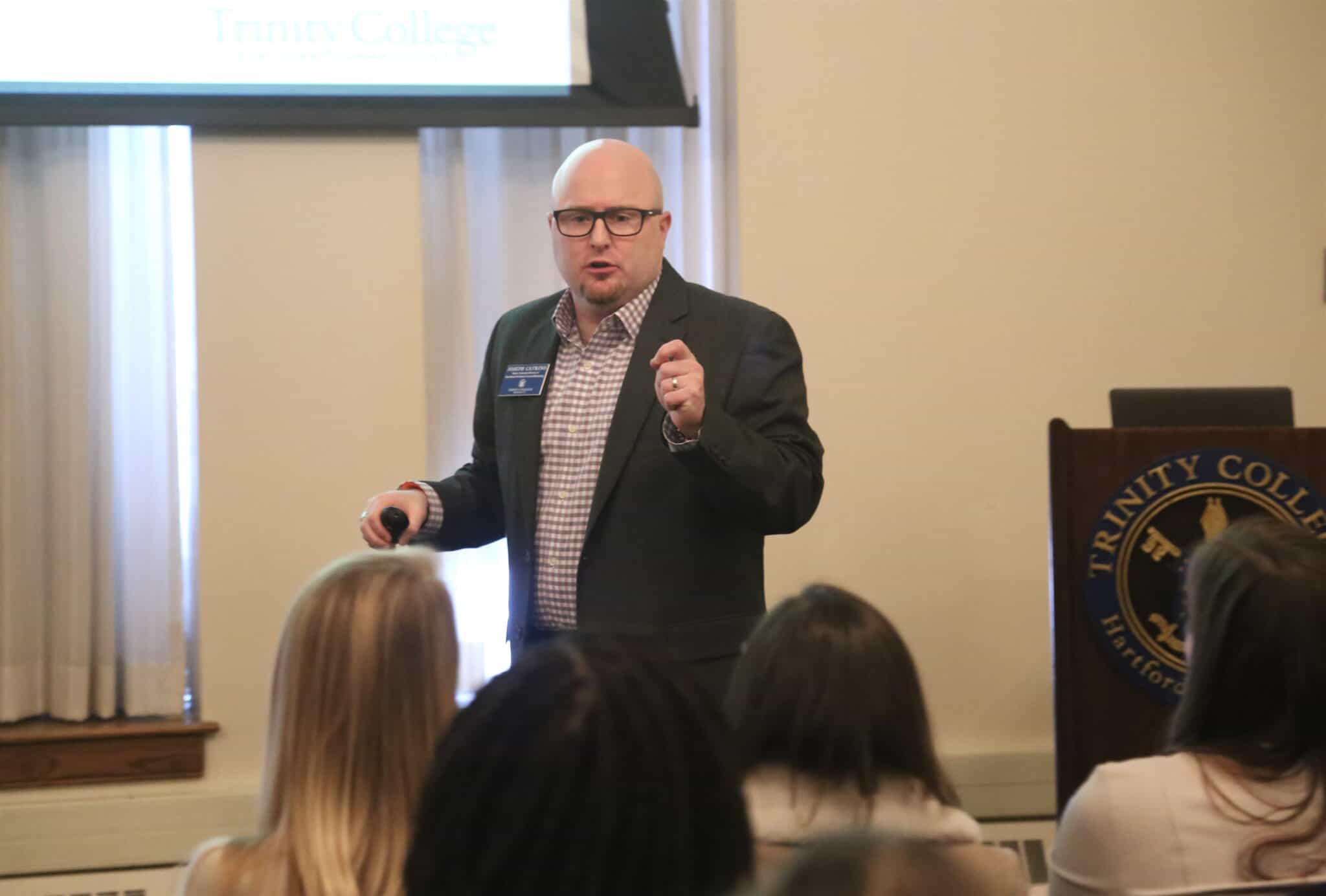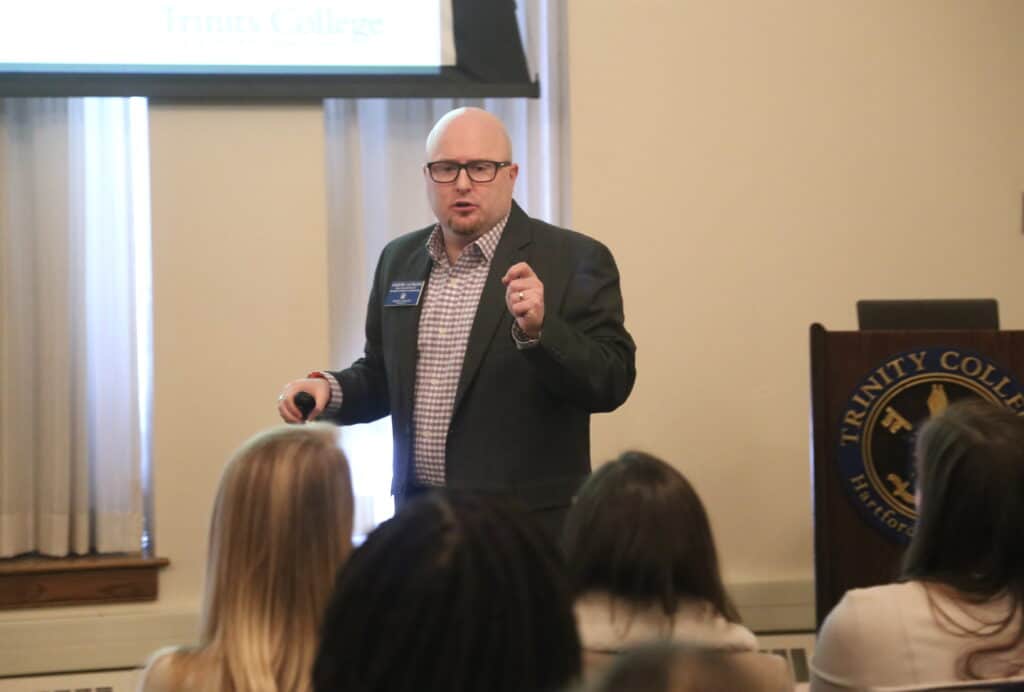 In addition to the one-on-one coaching the center offers to students and alumni, Catrino said there are exciting events coming up. "We have the student success series coming up in October," said Catrino. "Then, we are about to launch 2021 Connect, which is our mentor program that matches seniors with alumni to develop a relationship as students progress through their final year at Trinity." All of these programs will be offered virtually and can be accessed through the center's website.
Arianna O'Brien '21 is a "life design" intern in Career Development, and this semester she has met virtually with students via Zoom to design their Trinity experience and life beyond. She said, "Even virtually, it is rewarding to be able to help students in their first year, especially because they are starting college in such a strange time."
"The Center for Student Success and Career Development helps students navigate transitions, find internships, do resume reviews, and improve study skills and time management," said Catrino. He said that these offerings all can be accessed online and he hopes students know they are still being supported. "We want students to know we are here and that a lot of the programs that students were used to on campus are still available," he said.
Student Activities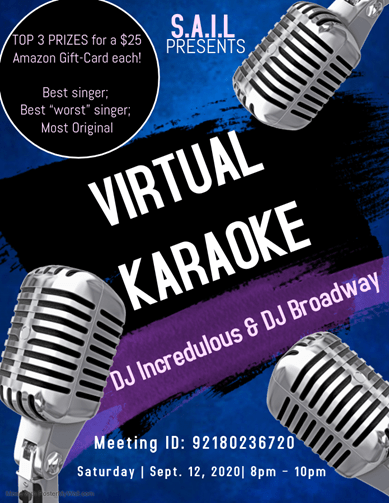 The Office of Student Activities, Involvement, & Leadership (S.A.I.L.) has adjusted many of its signature in-person programs to be offered virtually. Assistant Director of S.A.I.L. Sarah Lucas said the foundational programs include "weekly 'Thursday Trivia' sessions, monthly bingo, make-and-take events, and monthly karaoke sessions." She added, "We have also offered psychic fairs, game shows, musical trivia, E-sports league, escape rooms, and a virtual dance party called the Throwback Time Machine." Lucas said that the goal of the events is to offer a variety of programs so that all students can find something of interest.
Peter Finucane '22 attends "Thursday Trivia" and is glad that the popular event is being offered virtually. "Although it is hard to replicate the in-person experience, people seem determined to have fun and take an honest crack at all the various trivia questions," said Finucane. He added, "Bonus points are given for enthusiasm, dancing, and any other funny things done on camera, making students committed to being social and outgoing, even if behind a Zoom camera."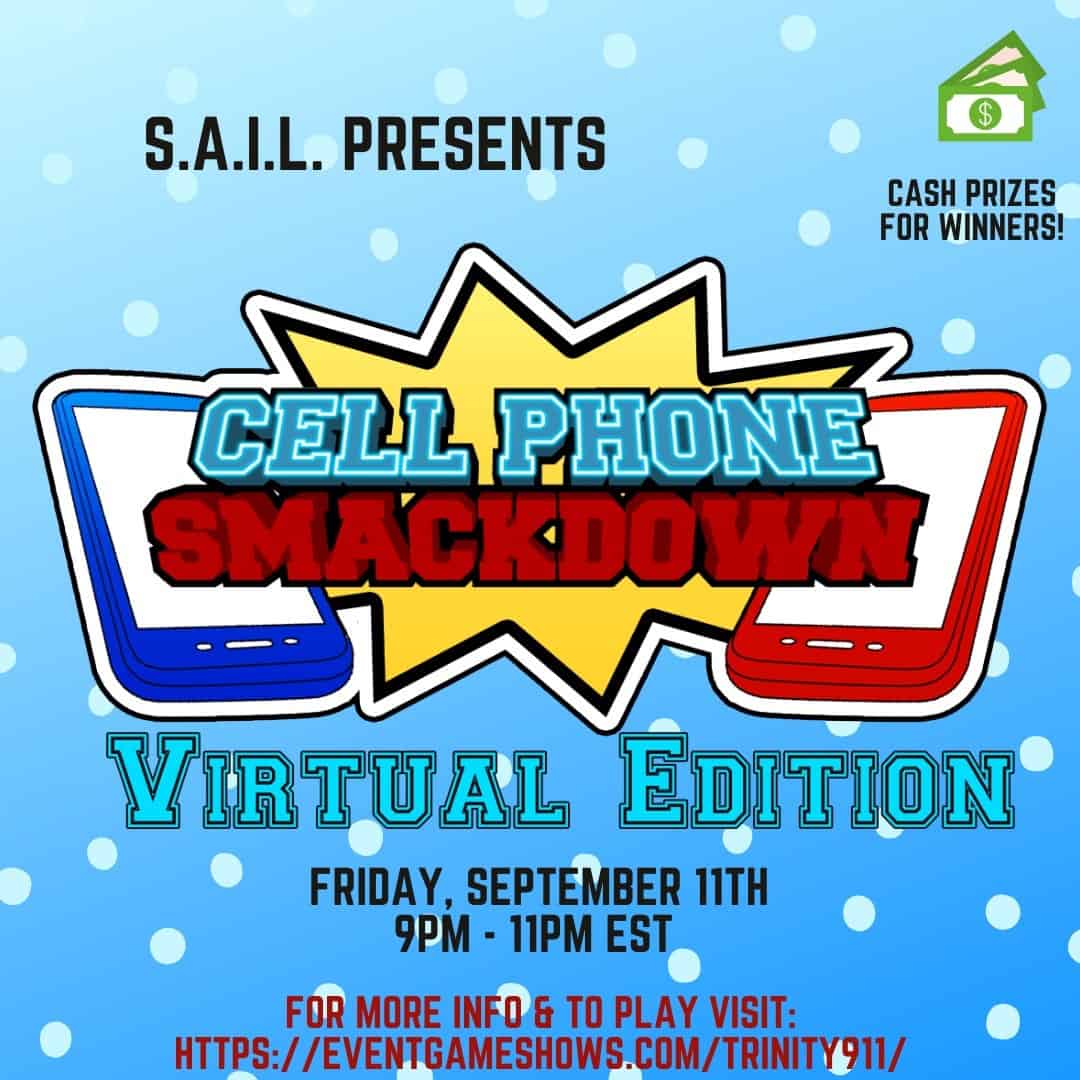 In addition to weekly events, S.A.I.L. is working in conjunction with major events happening at Trinity such as Virtual Homecoming. "We are excited to introduce Trinity Trivia and Virtual Scavenger Hunt events that will be available for all current students and alumni," Lucas said.
Although all events are virtual, Lucas said that the S.A.I.L. Office has been reminded of the importance of remaining connected through these activities. "We've learned from this experience that even when we are not able to be in close proximity with each other, there are still ways for us to stay engaged across virtual platforms," she said.
Recreation and Wellness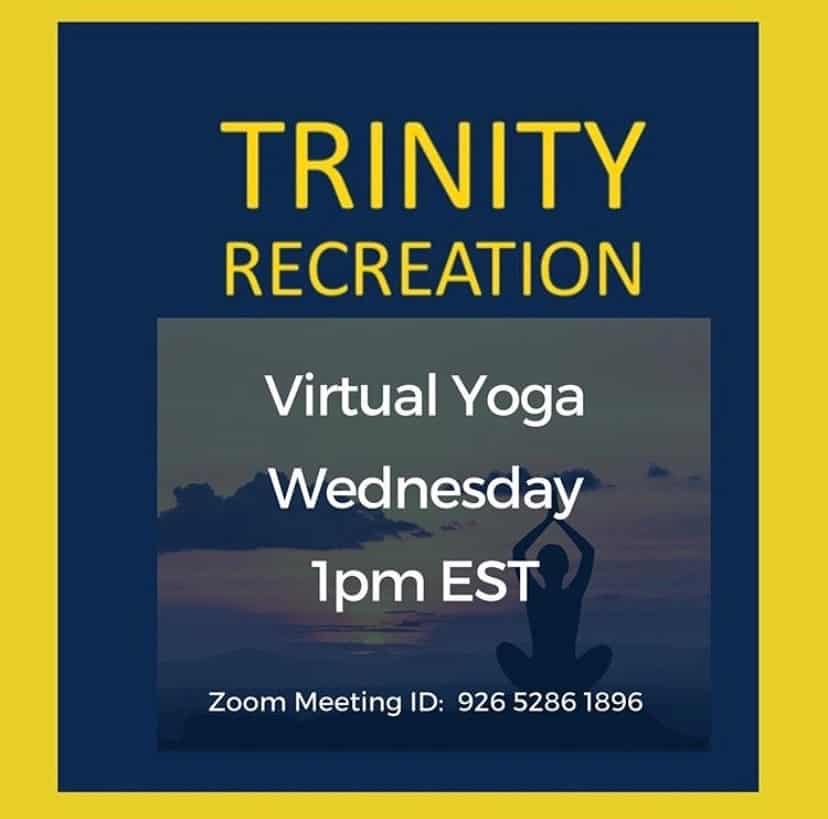 Trinity Recreation kicked off the semester by running the Quest Leadership Program virtually. Kevin Johnson, director of recreation and Quest, said that the strictly outdoor orientation program was surprisingly successful and has received lots of positive feedback.
Once the school year got started, Trinity Recreation shifted the rest of its activities online and has maintained its most popular events. "Recreation is offering virtual yoga and Zumba for fitness classes," said Johnson. In addition, "Recreation is joining a virtual 5k for all colleges and universities in Connecticut to compete against one another. The cup is awarded to the institution with the highest participation." This event will run from October 22 to 25.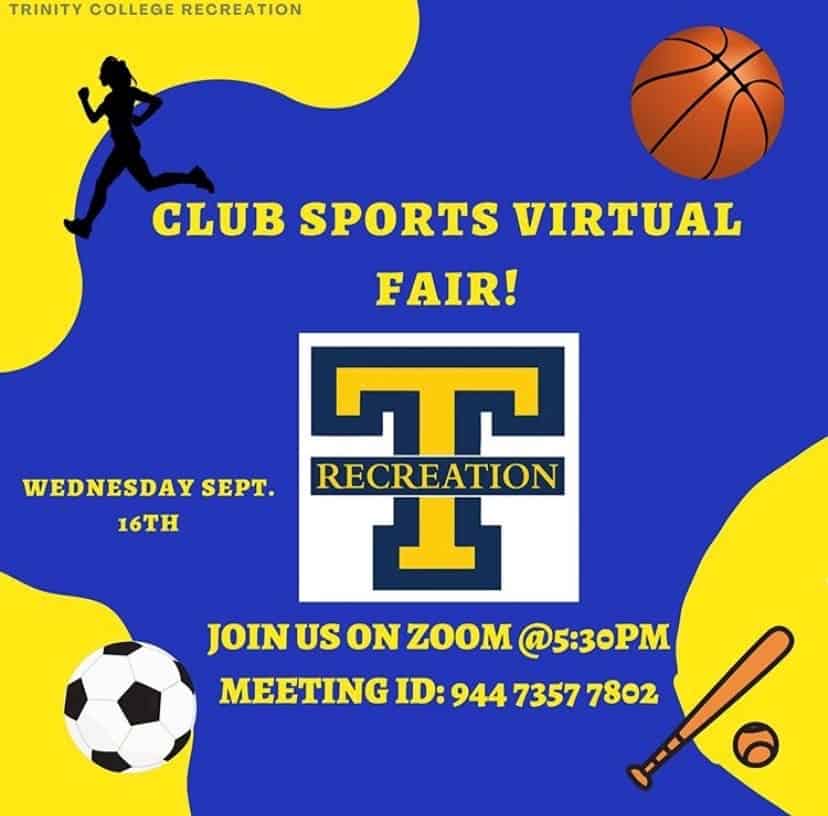 Trinity Recreation also held a club sports virtual fair where captains helped students sign up for a team and answer questions. The captain of the men's club soccer team, Jacob Belemjian '21, said, "It can be hard to make new friends in college, especially during a pandemic, so it is great that students have the option of a virtual club sports fair." Belemjian added, "Club sports help first-year students become better acclimated to college life, and the virtual fair allowed these students to get in touch with people involved."
Johnson said that although virtual recreation and wellness is different, these events have remained well-attended and that the success of virtual Quest Leadership Program has allowed him to consider offering virtual team-building programs to Trinity in the future.
Follow @trinity.recreation on Instagram
Spiritual and Religious Life 
The Office of Spiritual and Religious Life continues to offer virtual services and meetings of student organizations.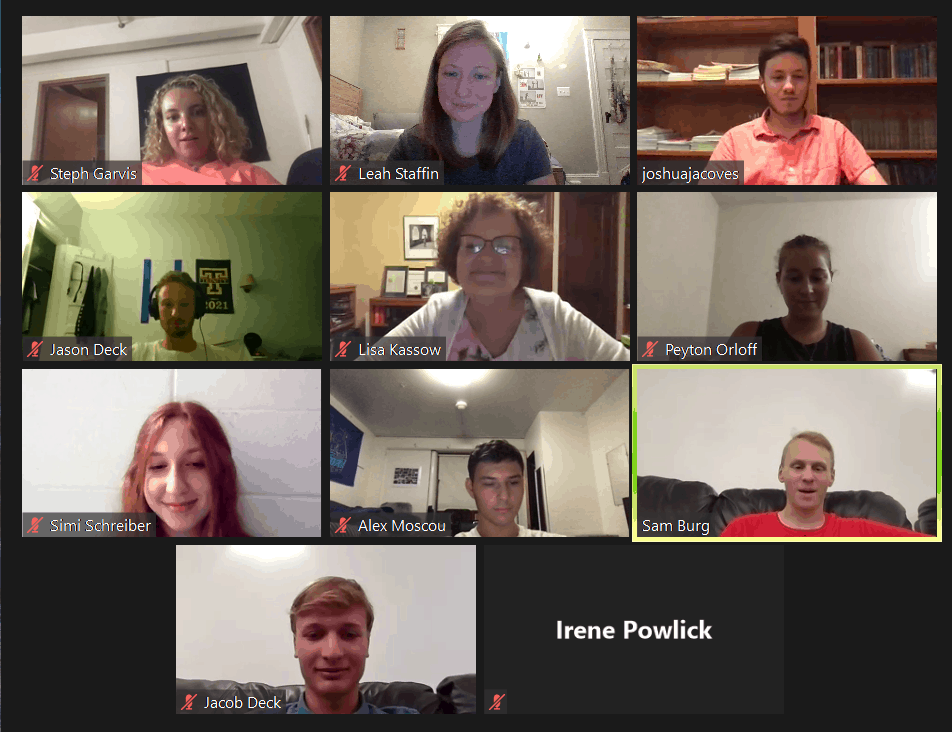 Trinity College Hillel has moved most of its programming online, said Hillel Assistant Director Leah Staffin. "Our virtual programs include musical Shabbat services, High Holiday services with creative writing and traditional liturgy, cooking lessons on Jewish food and history, and game nights," Staffin said.
Hillel is also offering Shabbat in a Box to students to help give them a Shabbat experience from their own space. Staffin said that students will pick up a packaged meal from Hillel during the afternoon on Friday, gather virtually for services and reflection, and then celebrate the holiday with their Shabbat meal.
Staffin said, "It is rewarding when students indicate their enjoyment in and comfort from participating." She added, "Many things move quickly online and sometimes we need to make space and time to comfortably slow down. I believe Shabbat with Hillel is that time for many students."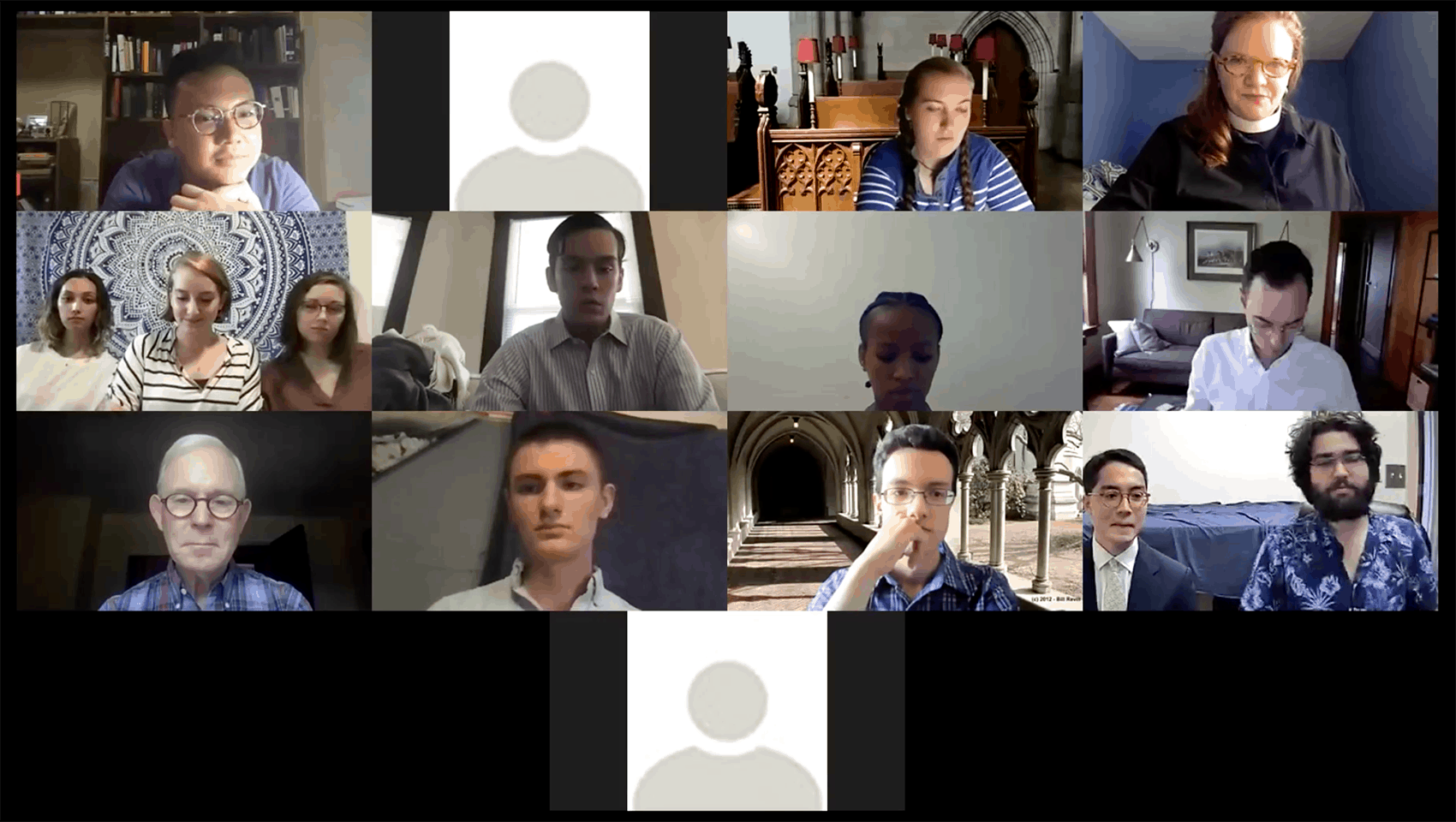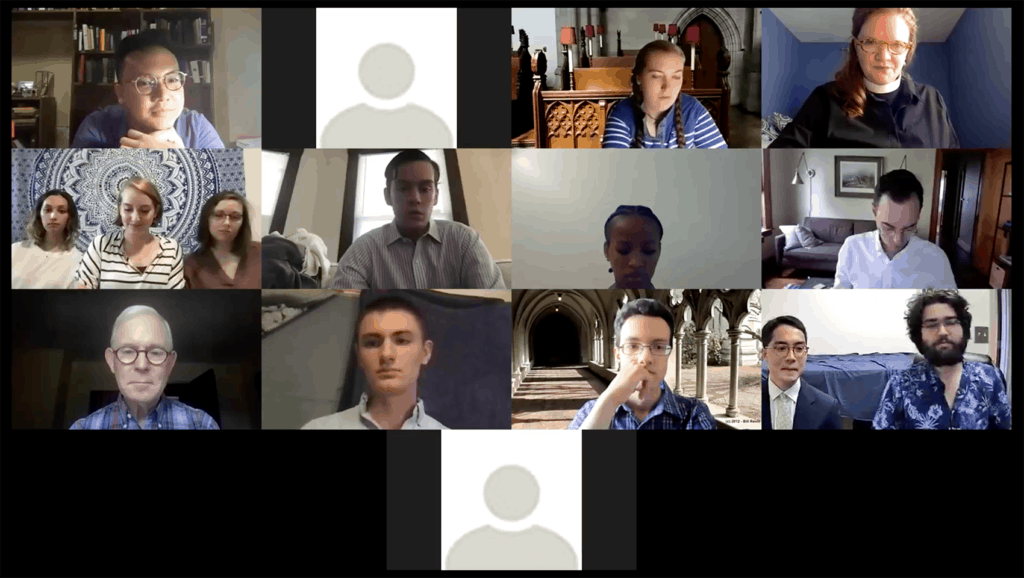 Program Coordinator of Muslim Life Maryam Bitar said that the Muslim Student Association is offering virtual Chai Chats held every Saturday via Zoom and that she hopes to resume Jummah Prayers again in the future.
Chapel Council Co-President Macie Bridge '21 said that although there have been challenges moving spiritual and religious life events online, out of the switch have emerged many positives. "One of the many blessings that has come out of this situation is a collaboration among Protestant life organizations called 'Connect,' which is a collaboration between Faith Circle, Faith Inspired Students at Trinity (F.I.S.T.), Trinity College Gospel Choir (TCGC), and Chapel Council," said Bridge. She said they continue do things like "8 at 8" – eight minutes of prayer at 8 a.m. on Monday mornings. Bridge added that these connections would not have happened had they not worked to find ways to collaborate online.
This is not a comprehensive list of virtual programming. To see a full schedule of upcoming events, visit Trinity's Events Calendar.