Trinity College has announced the launch of its new Center for Entrepreneurship, which will support student, faculty, and alumni interests.
Dean of the Faculty and Vice President for Academic Affairs Sonia Cardenas said that the center will be student-focused and promote entrepreneurial thinking, broadly defined.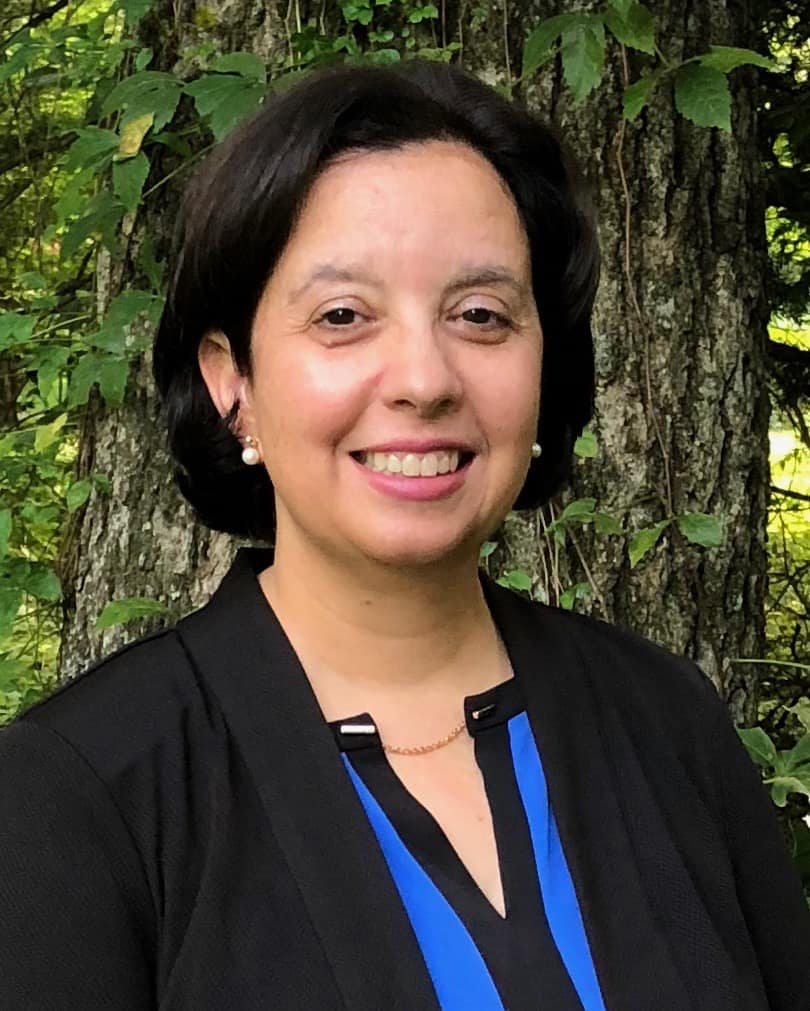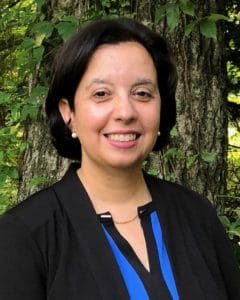 "The Center for Entrepreneurship will provide any liberal arts major, not just those interested in business or start-ups, with the confidence and know-how to turn ideas into action," Cardenas said. "This is consistent with our forward-looking Trinity Plus curriculum, which boldly combines the liberal arts with co-curricular, experiential learning in preparing students for the future." She added that liberal arts graduates already learn entrepreneurial attributes, including curiosity, flexibility, and resourcefulness, blending critical thinking with creative problem solving.
The Center for Entrepreneurship also will connect students and faculty with alumni and other world-class entrepreneurs and innovators. "It will increase Trinity's visibility and it will allow us to partner more effectively with Hartford's innovation and entrepreneurship ecosystem—benefitting the city we call home and providing graduates with an incentive to stay in Connecticut," Cardenas said. "The center will thrive alongside Trinity's other academic centers and institutes, amplifying our distinctiveness as a liberal arts college in a city. Our centers are all vibrant hubs that bring together multiple constituents and advance Trinity's mission and goals."
The inaugural director of the center is Danny Briere, who brings to this role more than three decades of experience as an inventor and entrepreneur. He has started multiple successful firms—including TeleChoice, which focuses on leading-edge, high-impact technologies—and he has served as a consultant to more than 200 start-ups. Briere has a B.A. and an M.B.A. from Duke University, where he majored in public policy and economics. He served on the board of Duke University's Innovation and Entrepreneurship initiative for a decade. His experiences span multiple industries, including telecom, internet technology, alternative energy, health and medical, social networking, education tech, and youth-oriented non-profits.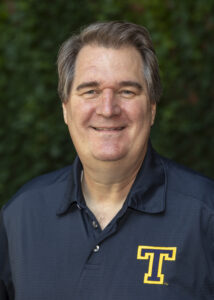 At the policy level, Briere has supported innovation ecosystems in partnership with universities, companies, and government, including in Connecticut. He was the CEO and co-founder of Startup Connecticut, a statewide initiative to help start-ups drive job creation. Briere has successfully worked to promote innovation among young people, including as a longstanding board member of Connecticut's Invention Convention and as chief entrepreneurship officer at The Henry Ford Museum of American Innovation. He also is the co-author of numerous general-interest publications in telecommunications and computer networking.
"The Trinity community has all the elements needed to inspire and empower future innovators," Briere said. "The Center for Entrepreneurship has two goals: first, we want to build inventive, innovative, and entrepreneurial mindsets in all Trinity students; and then, for those who want to take the extra step in pursuing product and company launch, we will support that direction as well."
Briere said that the center will be guided by what's best for students. "This is all about providing students with more perspective, more immersion and engagement options, more learning opportunities, and more avenues to pursue their dreams," he said.
Corporate and non-profit partnerships through the center may include internships, apprenticeships, sponsorships, or experiential learning, Briere said. "There's a wealth of opportunity to work with companies in Hartford to take students' skills and turn them into learning experiences," he said.
The Center for Entrepreneurship is made possible by the generosity of Lou Shipley '85. A current member of Trinity's Board of Trustees, Shipley has served as an executive at multiple successful technology companies and as a senior lecturer at Harvard Business School and MIT Sloan School of Management. He also served on the President's Commission for Trinity's Future in 2020. The center will be fully funded from new gifts to the college, energized by Shipley's passion and commitment.
Shipley said that entrepreneurship is most often thought about in a business context, involving people disrupting the status quo and pouring their energy and capital into an opportunity for success. "I think of entrepreneurship in broader, more holistic terms than business ideas, risks, and rewards," Shipley said, "which is why I believe this center will be a valuable asset for both the Trinity and Hartford communities."
He added, "All of the highly successful entrepreneurs I've worked with, mentored, or led have liberal arts educations. They have curiosity, think broadly, and are passionate, resilient, and adaptable, which are all hallmarks of a Trinity education."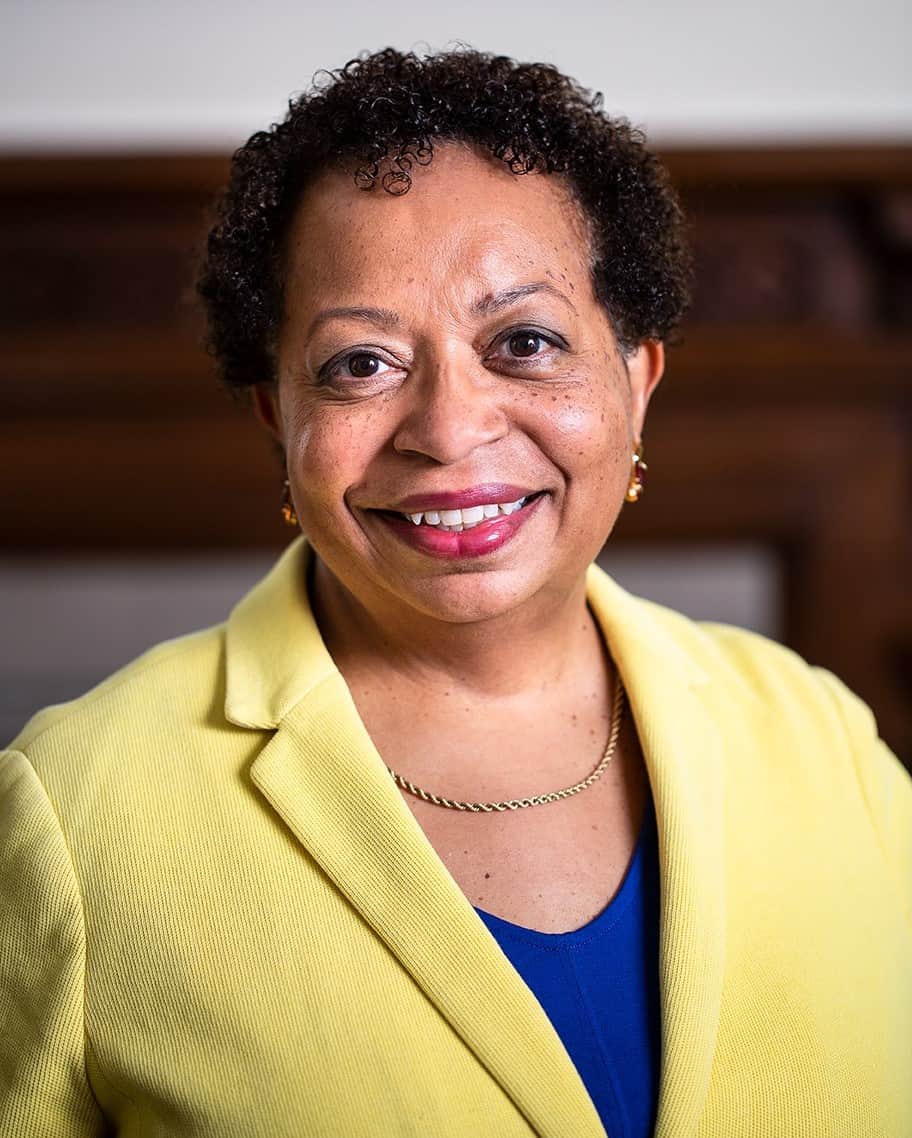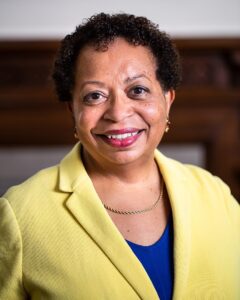 Cardenas said that nearly a dozen faculty leaders across academic divisions took part in an initial conversation with board members about the creation of the center. As part of the process of establishing the center, a group of faculty and administrators, including Trinity President Joanne Berger-Sweeney, visited Dartmouth's Magnuson Center for Entrepreneurship, hosted by former trustee Eric Fossum '79, H'14.
A faculty and staff advisory board will provide the center and its director with guidance about campus partners and programming. Cardenas said, "We will also seek to engage alumni and parents to help us identify and maximize external opportunities." Fundraising goals for the center will aim to create impactful opportunities for students, faculty, and alumni, as well as to help grow the college's endowment as part of the comprehensive campaign now underway.
"Just as Hartford has historically been a city of invention and innovation, Trinity has a long history of entrepreneurial alumni and faculty who want to transform the world, in large and small ways," Cardenas said. "A distinctive Center for Entrepreneurship will advance, directly and indirectly, our mission of preparing bold, independent thinkers who lead transformative lives. Tackling the world's most vexing problems requires people who are both critical thinkers and creative doers. There is no better preparation for this than an education that unapologetically combines the liberal arts with a diverse array of real-world, immersive learning experiences."